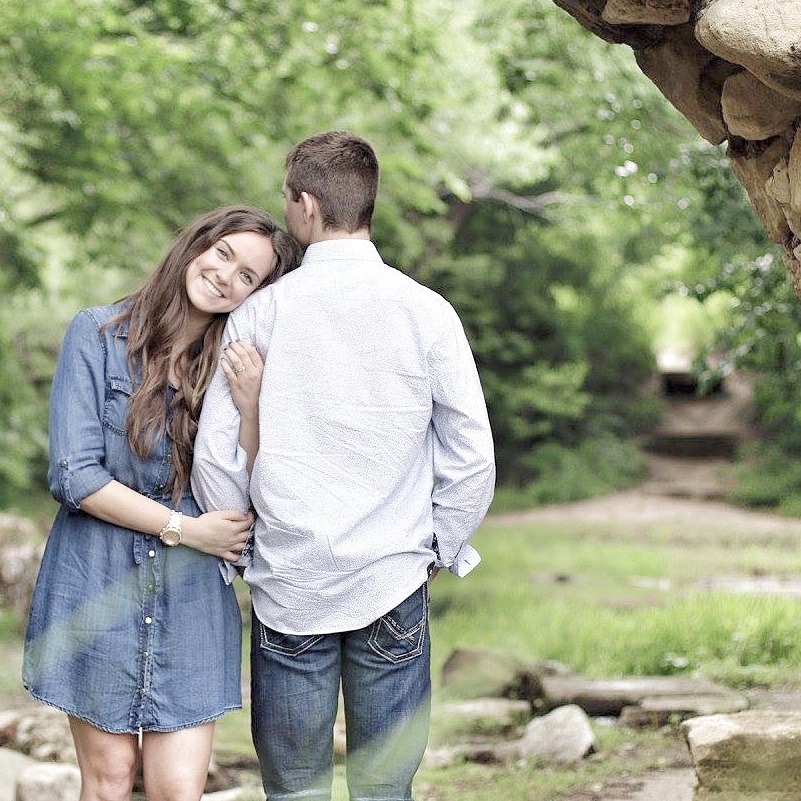 Hello! My name is Ashley Diann Schrag. I'm married to my best friend, Logan, and we live in Wichita, Ks with our sweet puppy, Tucker. I am passionate about designing and anything to do with home making, so I decided to start this blog to share ideas and inspiration for the home! We are slowly turning our starter house into a home with anything from small DIY projects, to furniture refurbish and renovations.
I have had a passion for design and a drive to be creative for as long as I can remember. Logan is an entrepreneur and has always been supportive of my dreams and encouraged me to start something for myself. After starting my blog, I opened my Etsy shop, The Framed Farmhouse, where I sell handmade wood signs and farmhouse decor. I love the farmhouse style and I wanted to create something to share a piece of what I love with others.
Refurbishing furniture is one of my favorite things to do. I love taking something old and outdated, and giving it brand new life! I've since refurbished just about everything in my own home, so I've recently began buying and selling my refurbished furniture. Visit my "gallery" page to see a collection of my favorite furniture that's been given new life and a new home. Also, "like" my page on Facebook for an exclusive look at new pieces before they go to marketplace!
My plan is for this blog to be my creative outlet to share my ideas, projects, and adventures, and hopefully inspire you to try something new! God put this dream in my heart and I can't wait to see where it leads.
To collaborate about DIYs and designs, send me an email! I'd love to connect with you!
XOXO
ASHLEY DIANN