Well here we are, another baby room tour! It doesn't feel like that long ago I shared Fletcher's nursery! I think I have an obsession, and I might just keep having babies so that I can decorate rooms for them lol (kidding).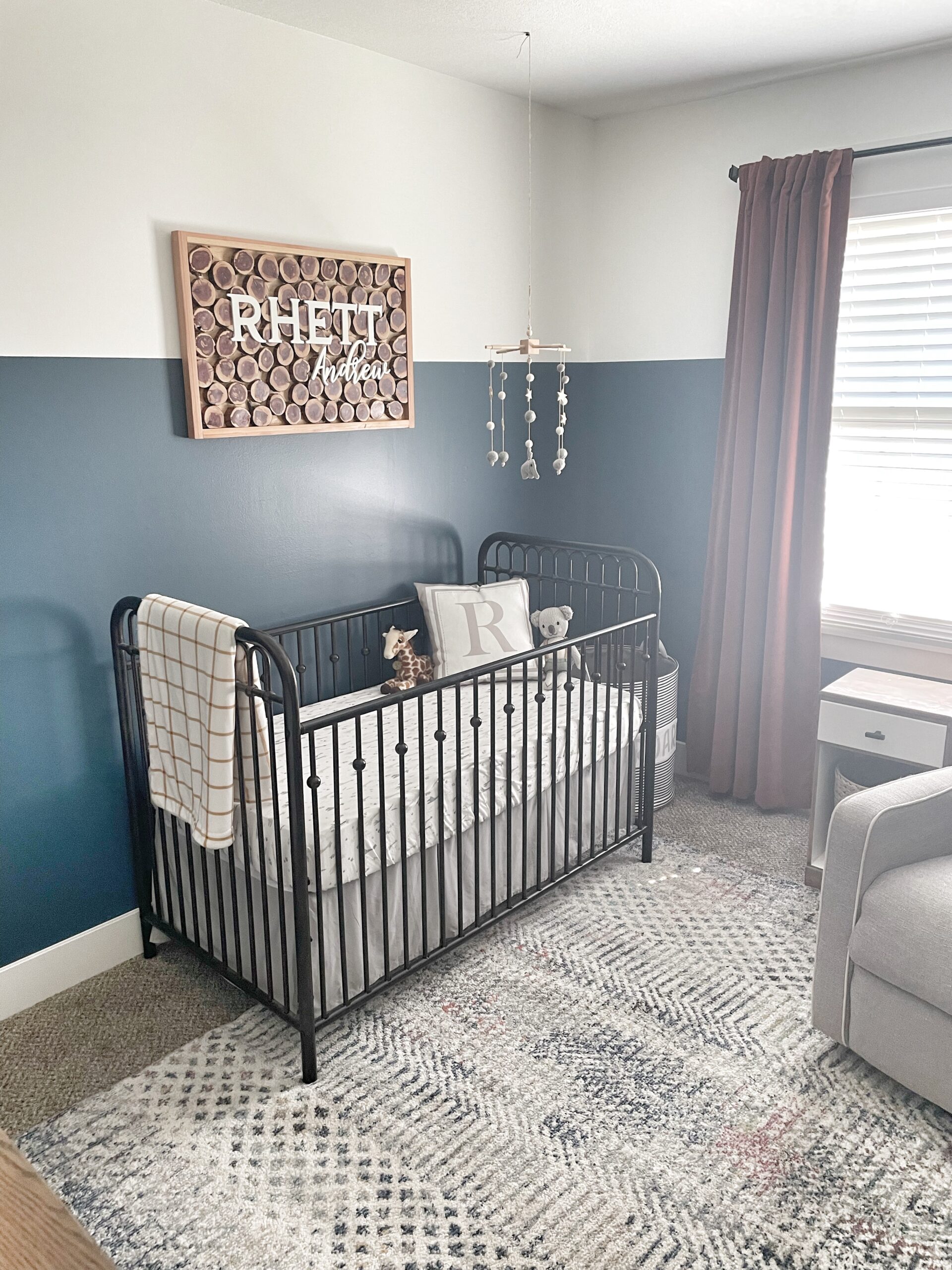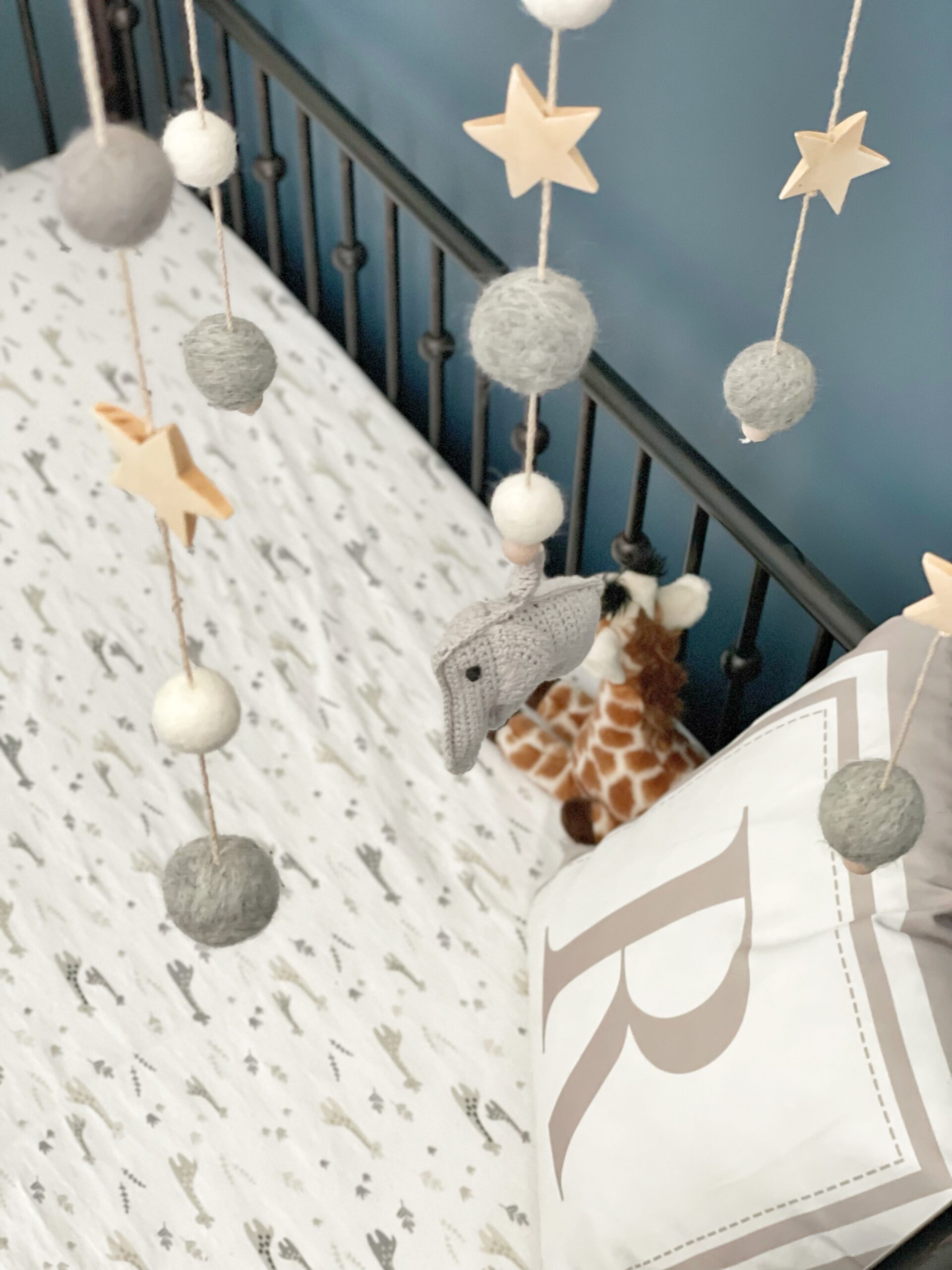 I wanted Rhett's room to be totally different from Fletcher's, even though I used some of the same furniture in here. We switched Fletcher to a crib that converts to a toddler bed, and moved the metal crib and rocking chair into Rhett's room.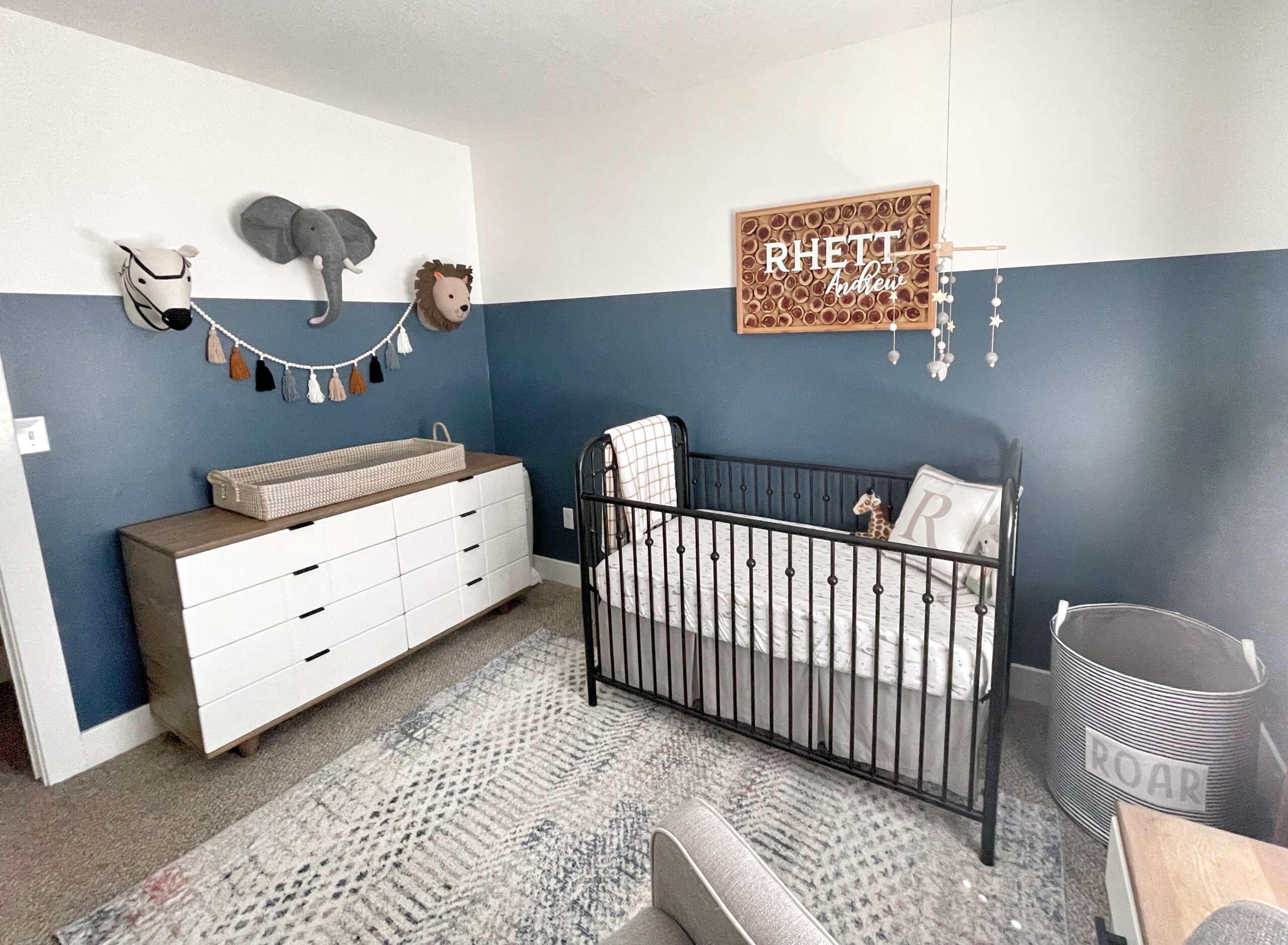 I started out by making an inspiration board for his room. I like to use pictures of products I already have or plan to get, so that I can see how it all goes together.
INSPIRATION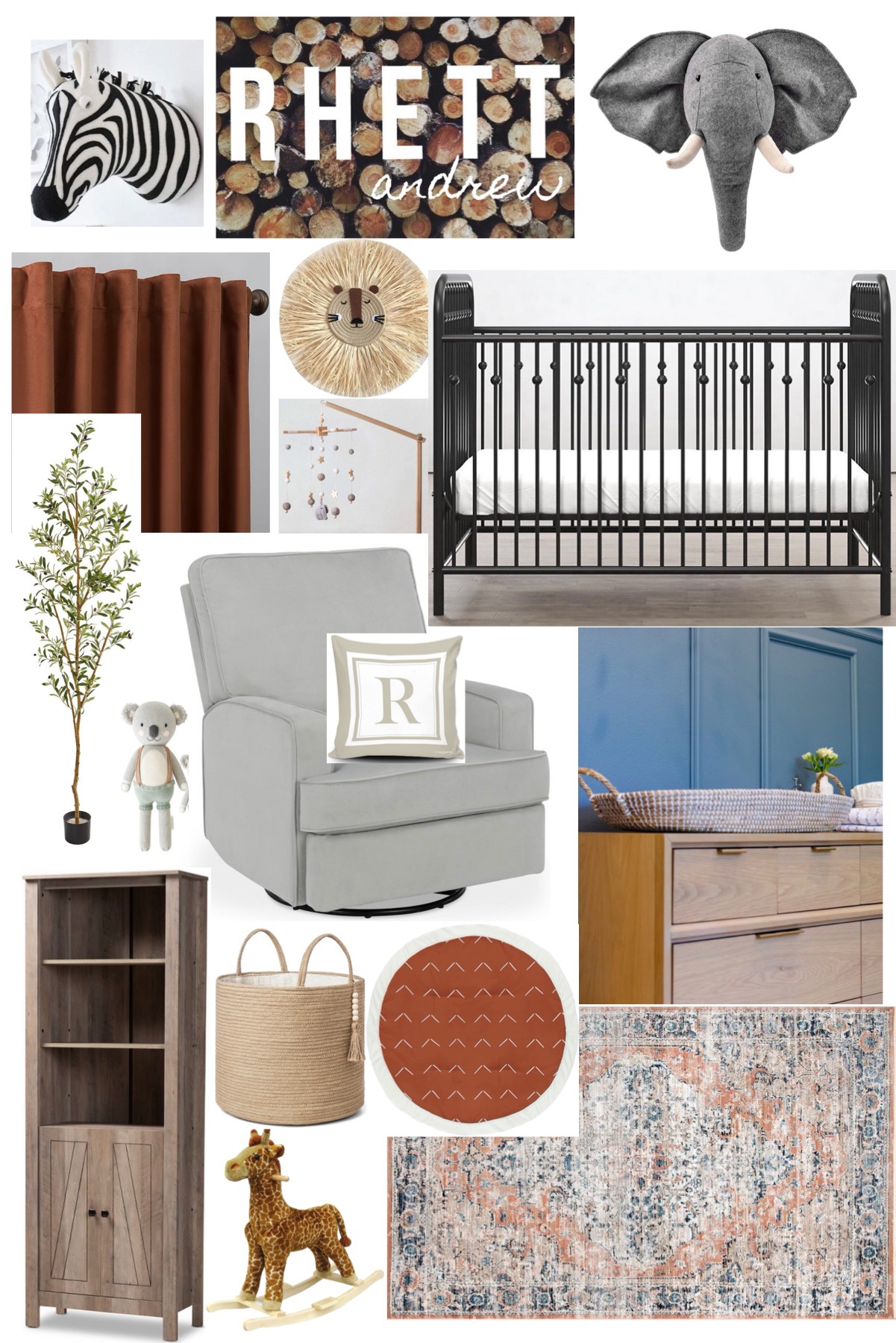 Again, I used this as inspiration and I did end up changing some things, but it really helped to see my vision all together on a mood board! This room is kind of a boho animal theme, and I went with the trendy burnt orange color for an accent and dark blue for the walls.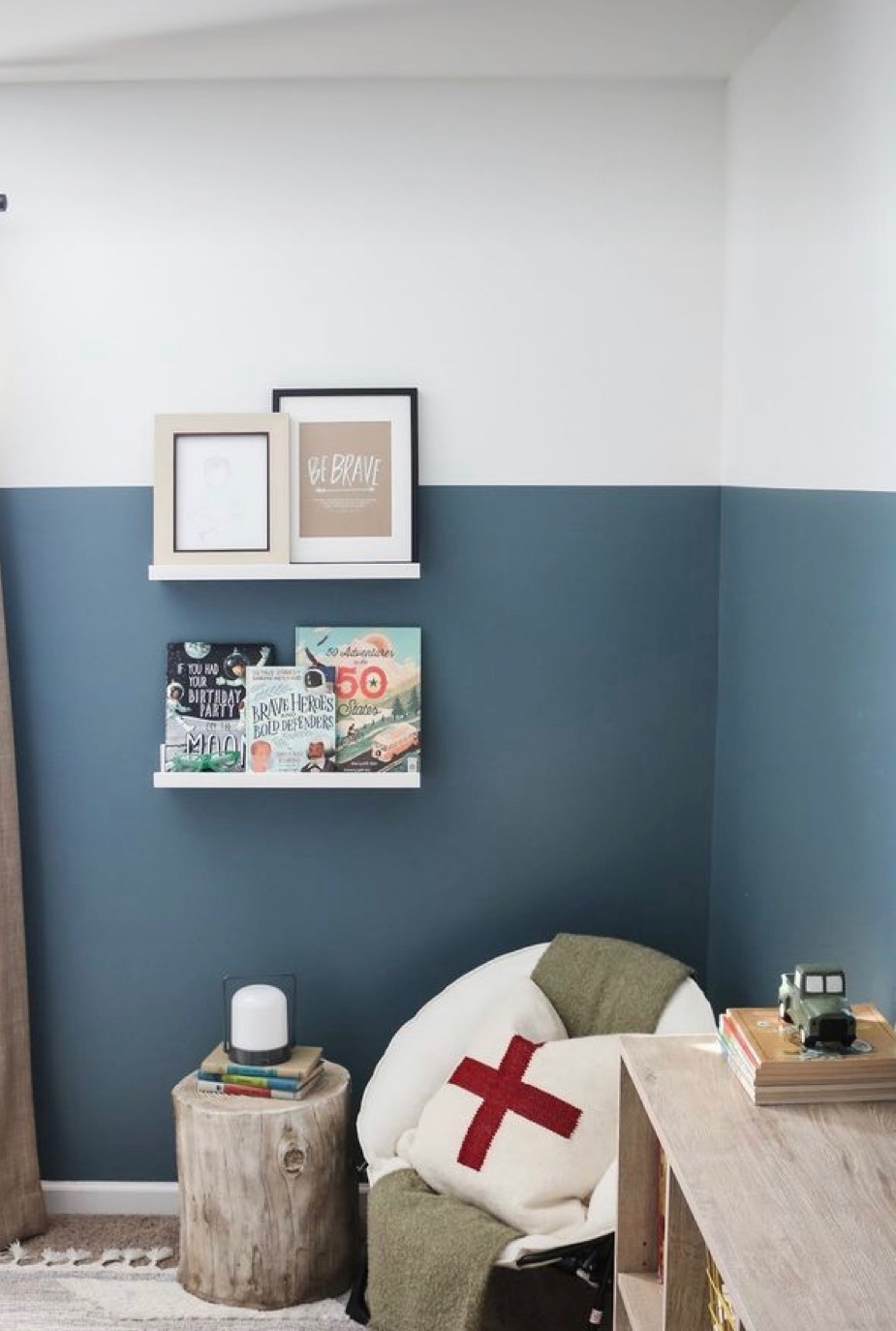 I'm including this picture I found on Pinterest (I don't have the source for it), because this was the inspo for the paint. The room has very small square footage, so by painting only part way up the walls makes the room feel taller/bigger!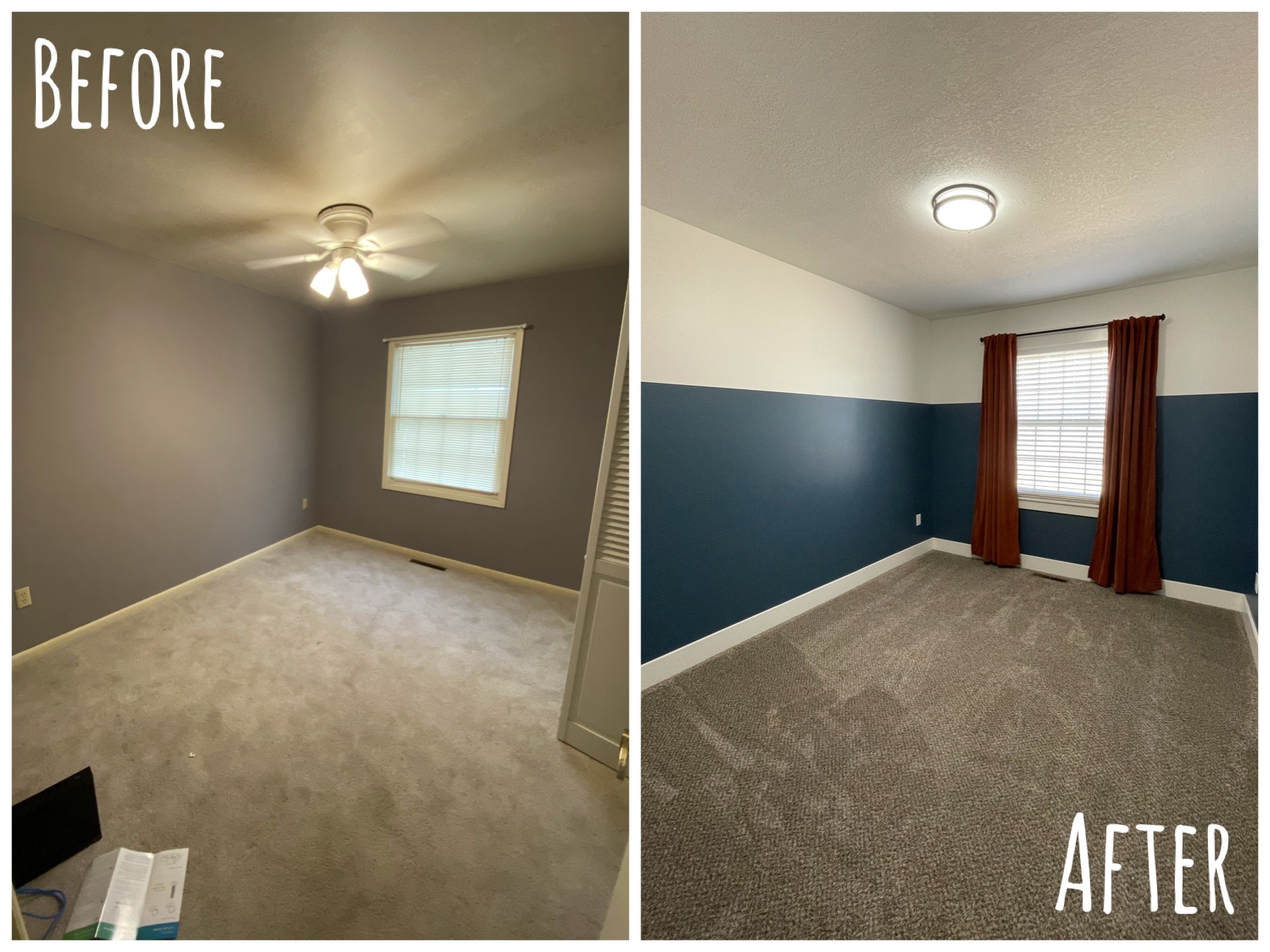 This before picture is how the room looked when we moved in. We changed the light fixture, replaced the carpet, and updated the trim and paint to a neutral gray color before painting it for the baby's room.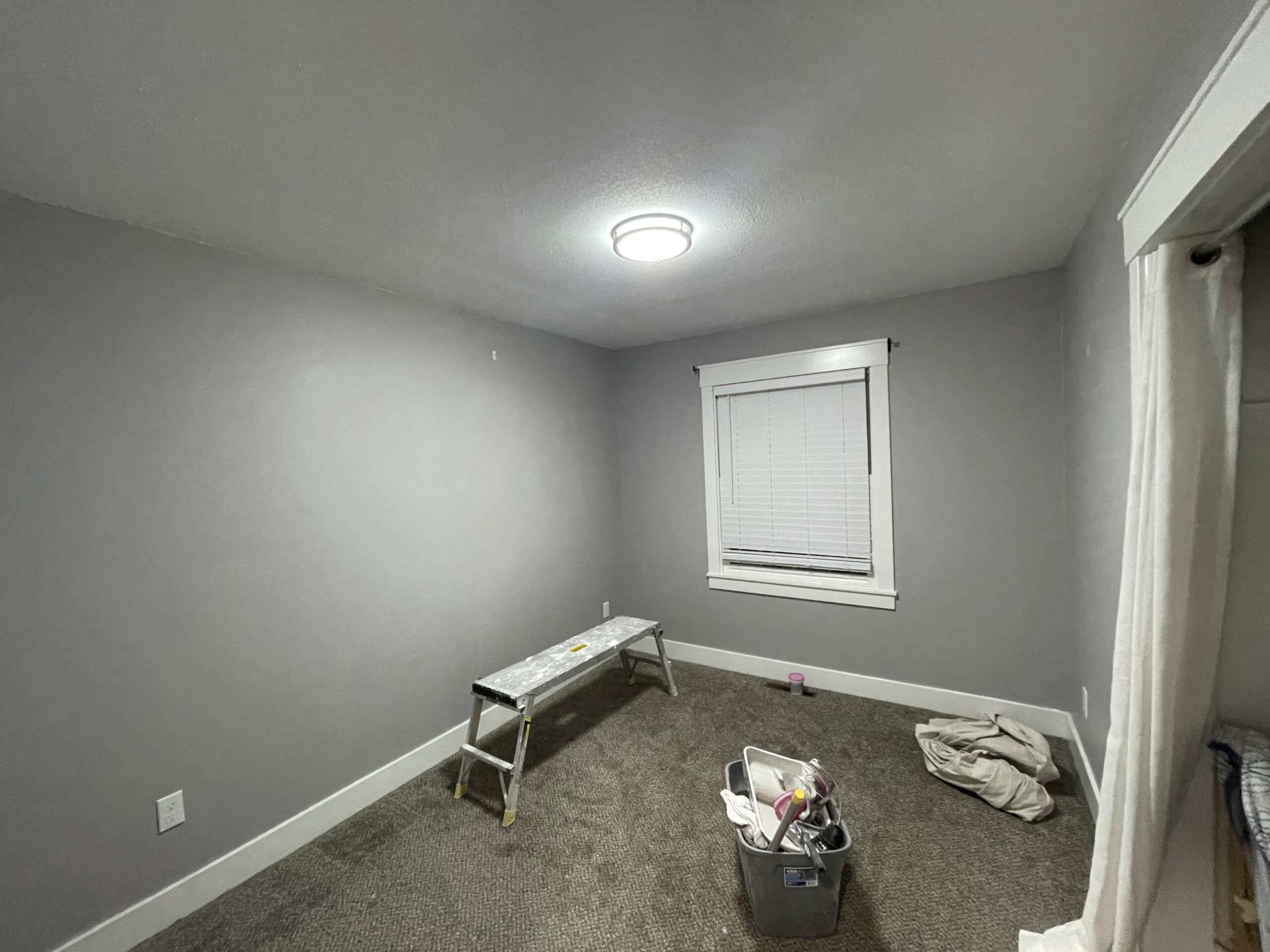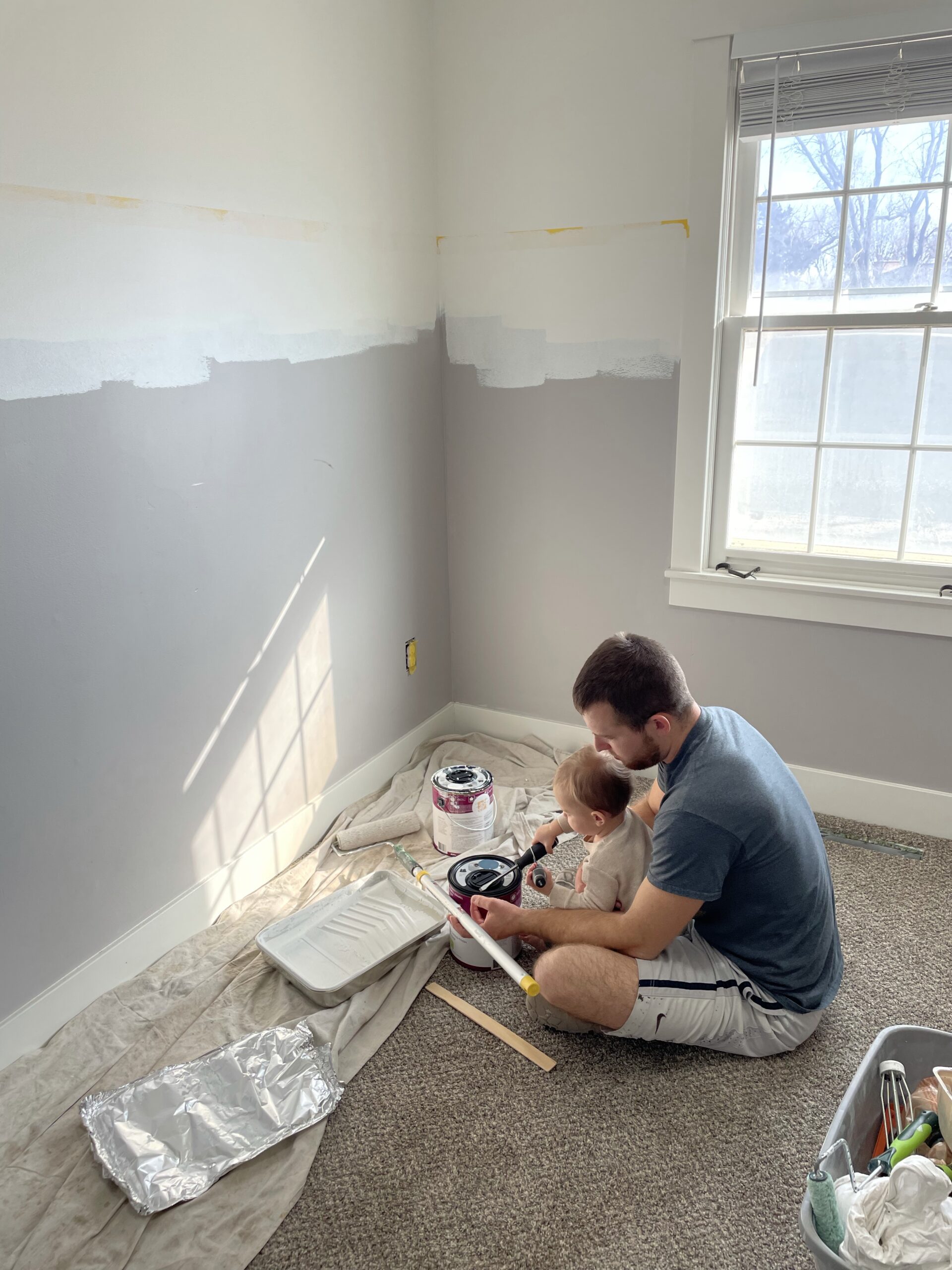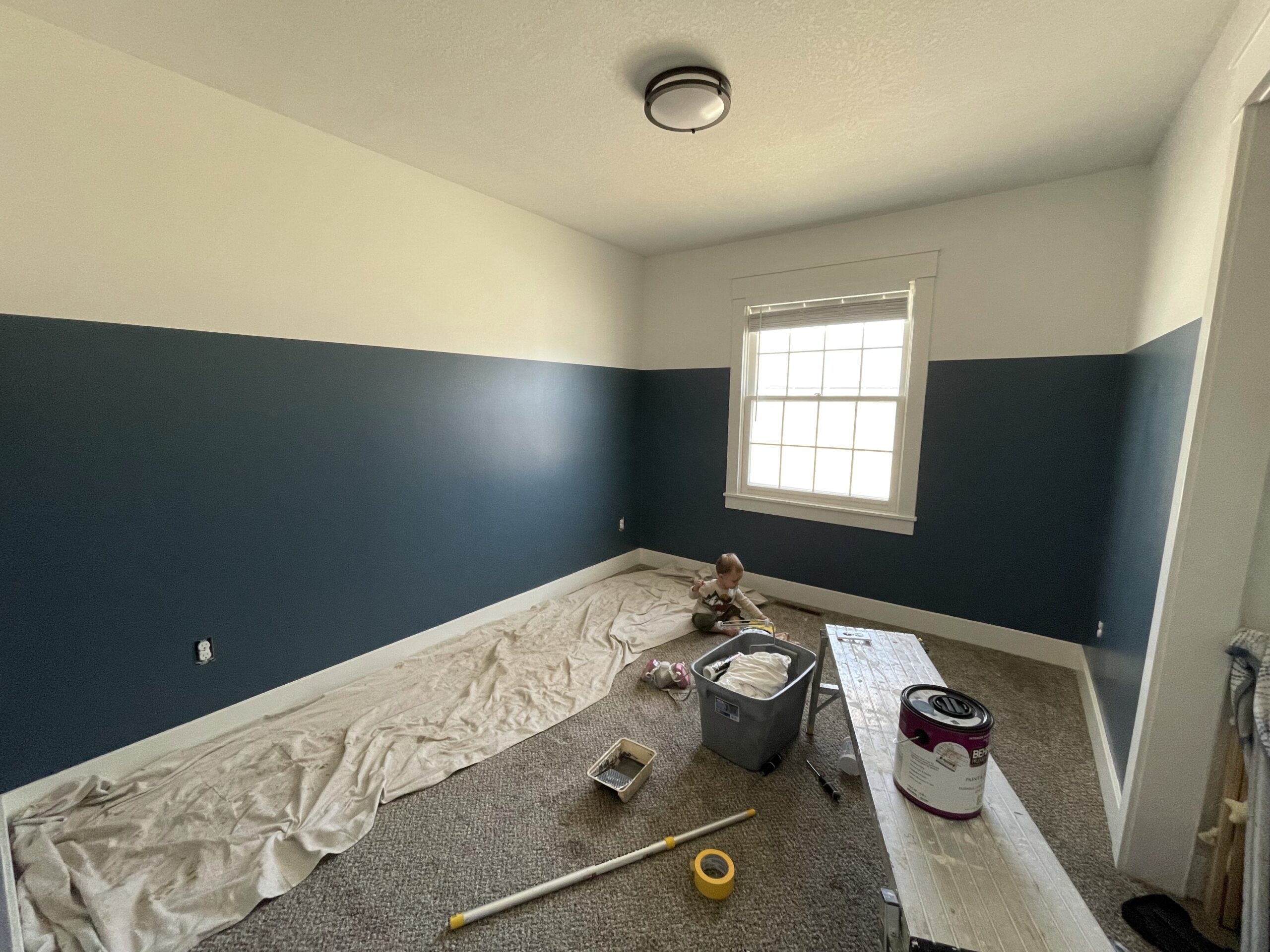 HANDMADE FAVORITES
I'm all about adding personalized touches to a space, especially if they have sentimental value. The dresser/changing table was part of a bedroom set that belonged to Logan's great grandparents. It's solid wood and beautifully made! When his grandma offered it to us, I knew I wanted to refinish it for Rhett's room!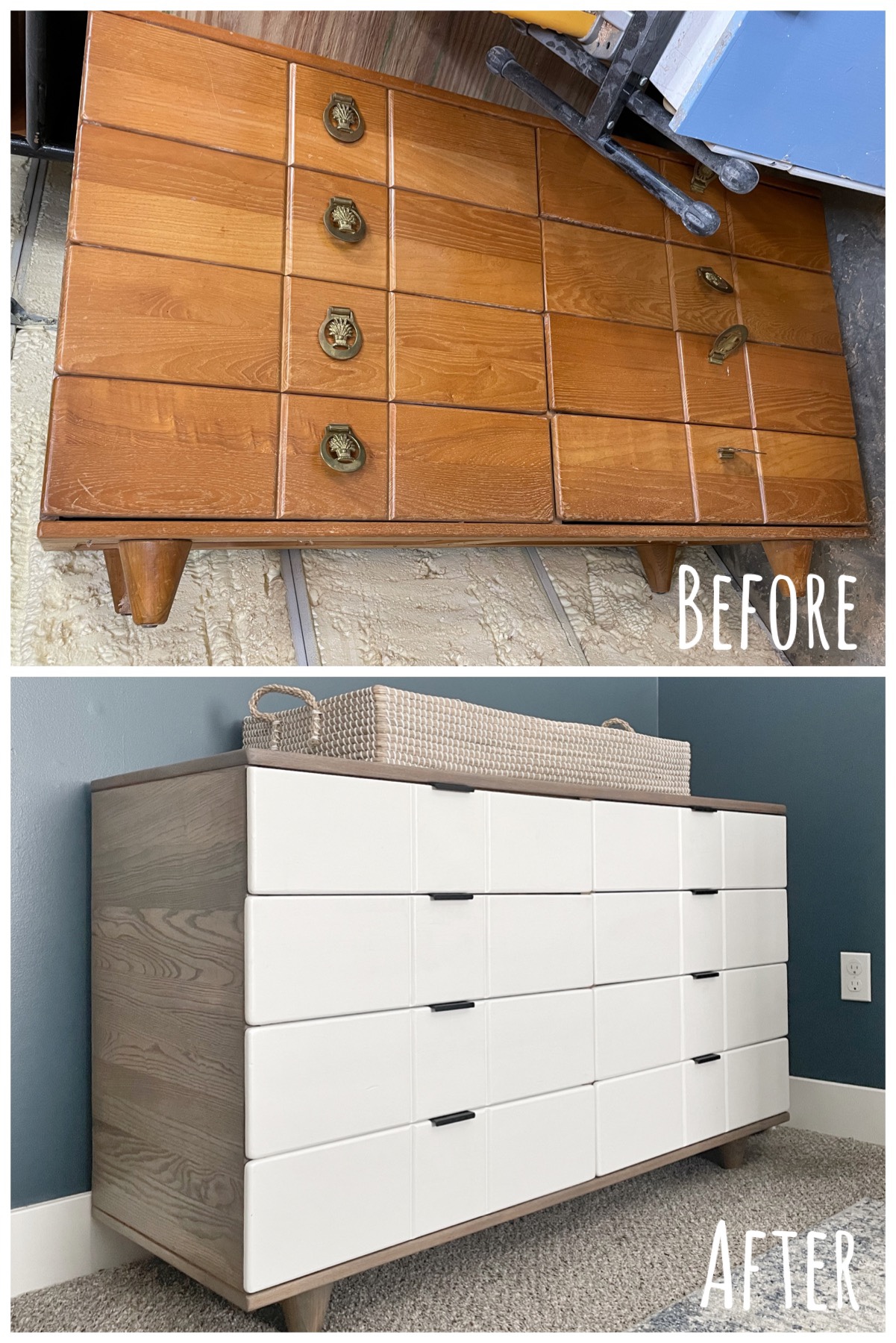 I love the modern lines that it has, and I wanted to update the hardware to something more modern as well. I also decided to go with a two-tone look by staining the cabinet part gray, and painting the drawers white.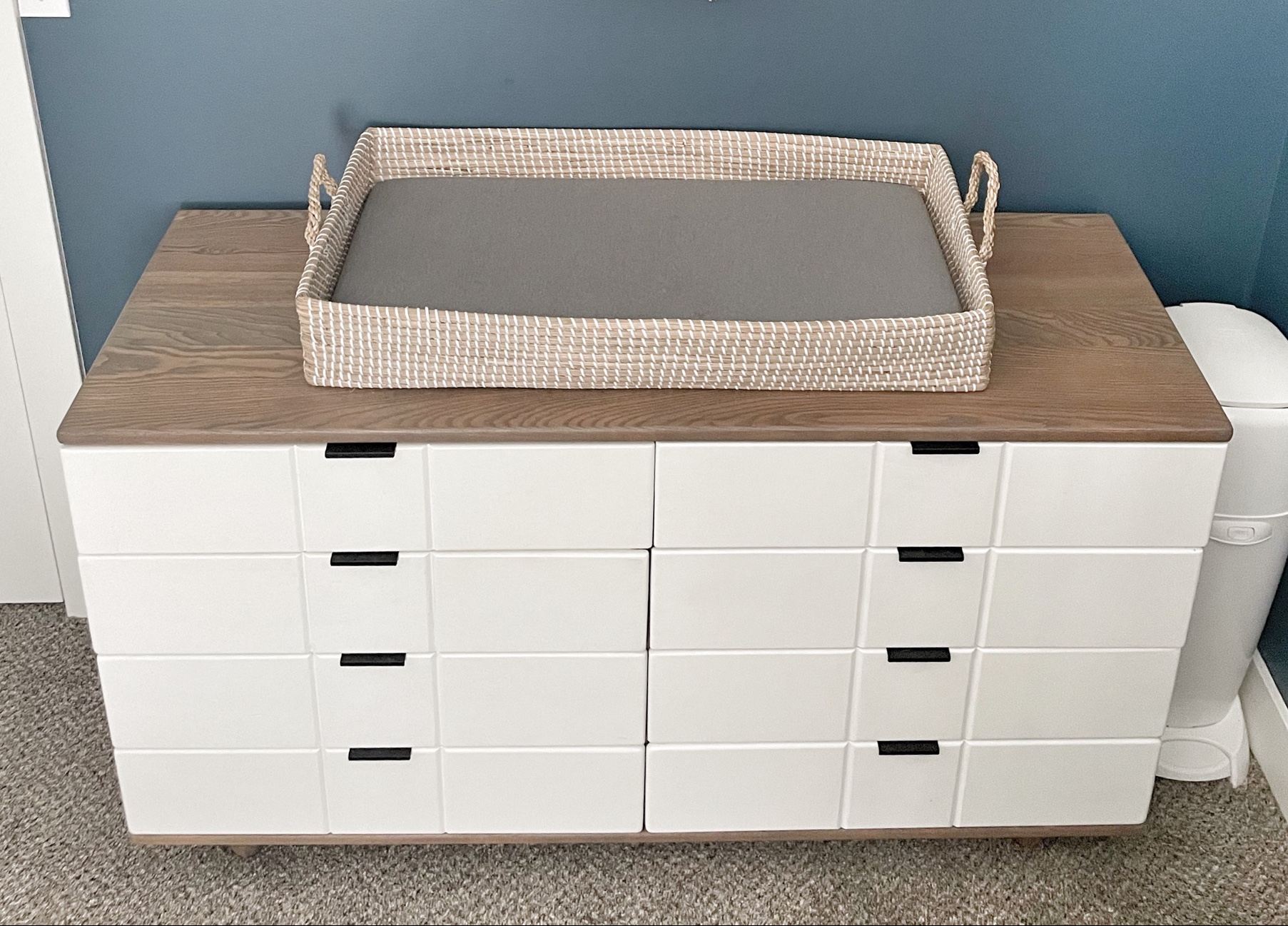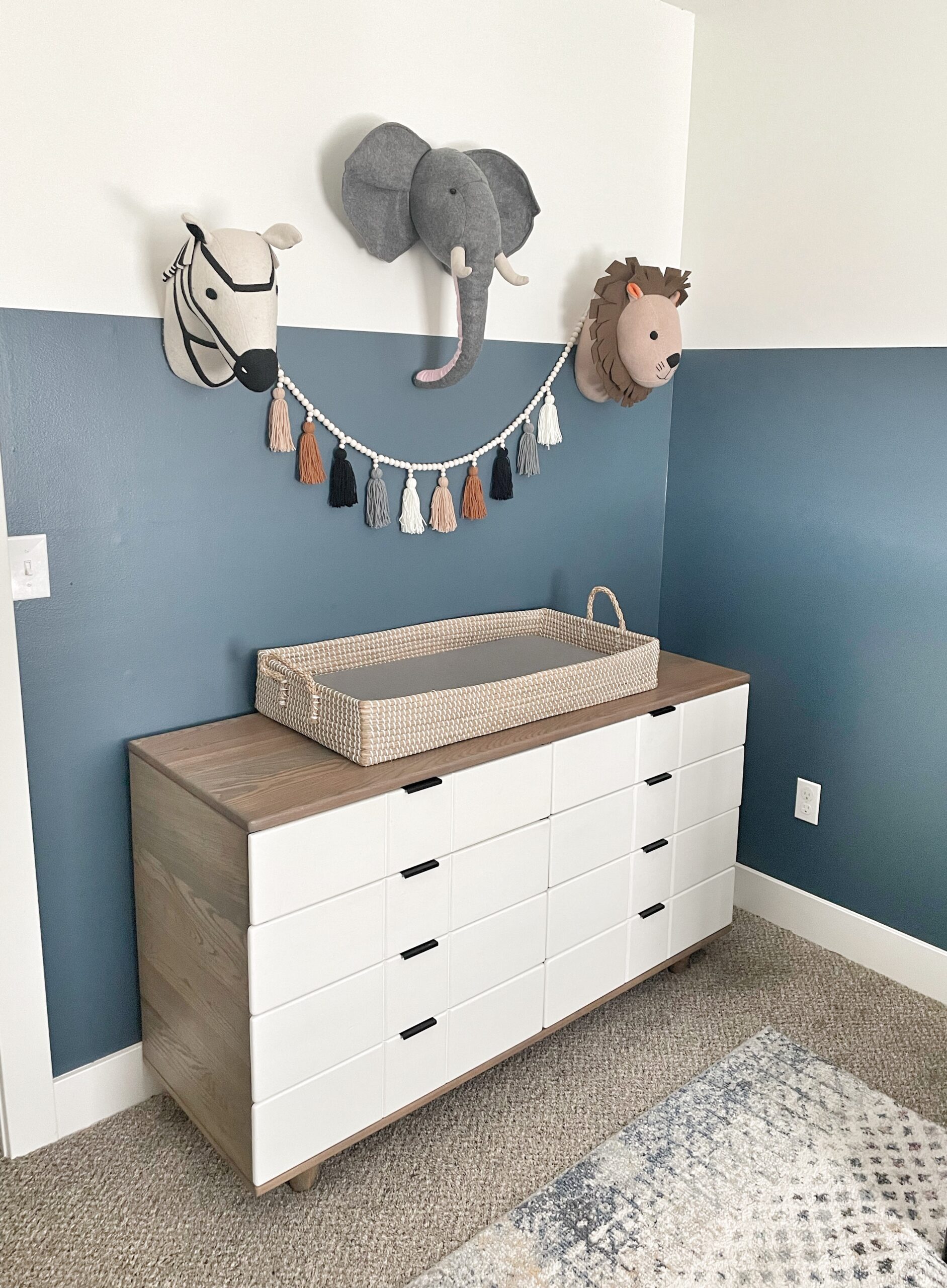 I love that it has been part of the family for so long, and I hope that it will grow up with him and be passed down for many more years!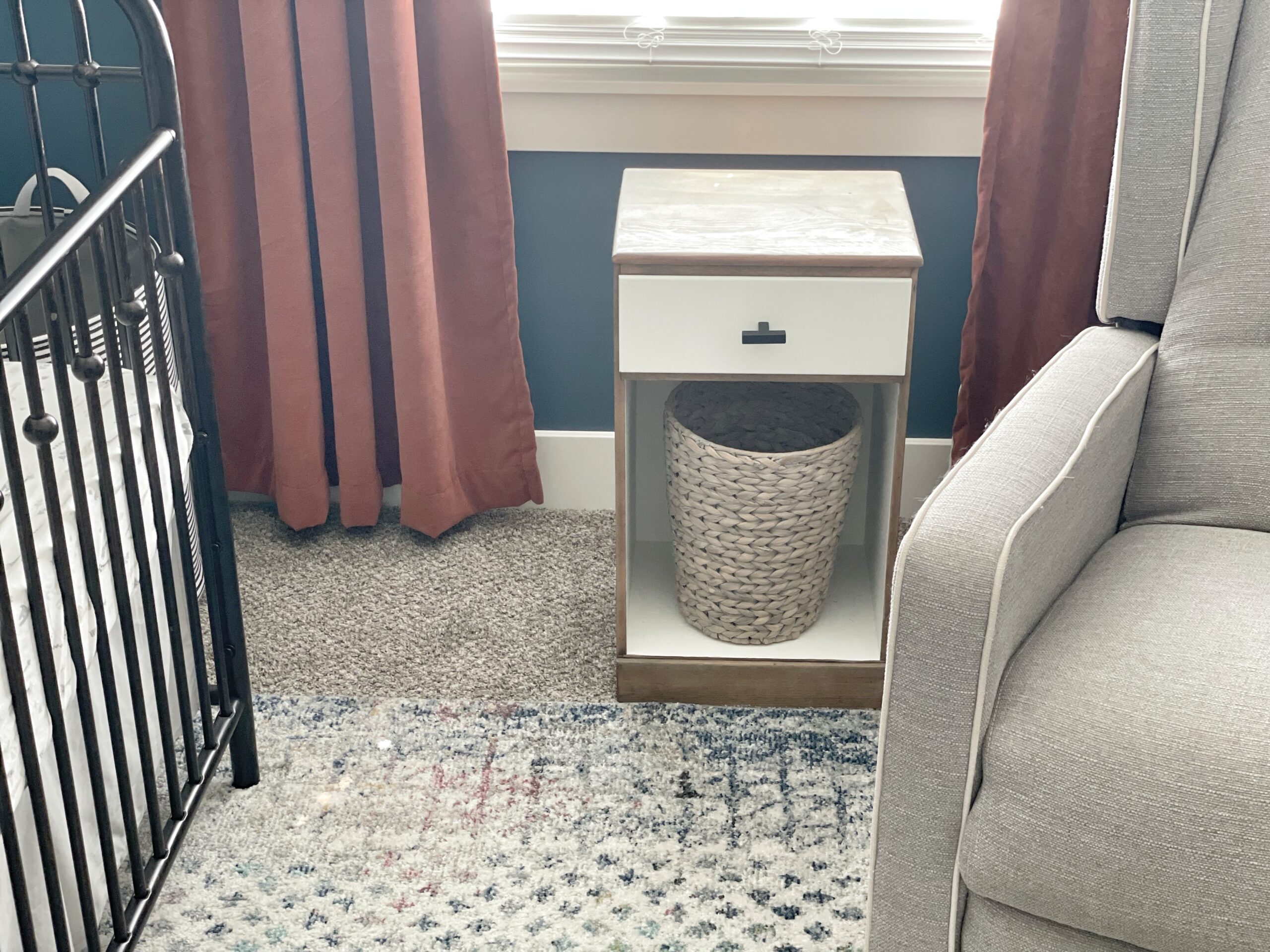 We happen to have this cutie little side table that I refinished to match the dresser. It's the perfect piece to have next to the rocking chair.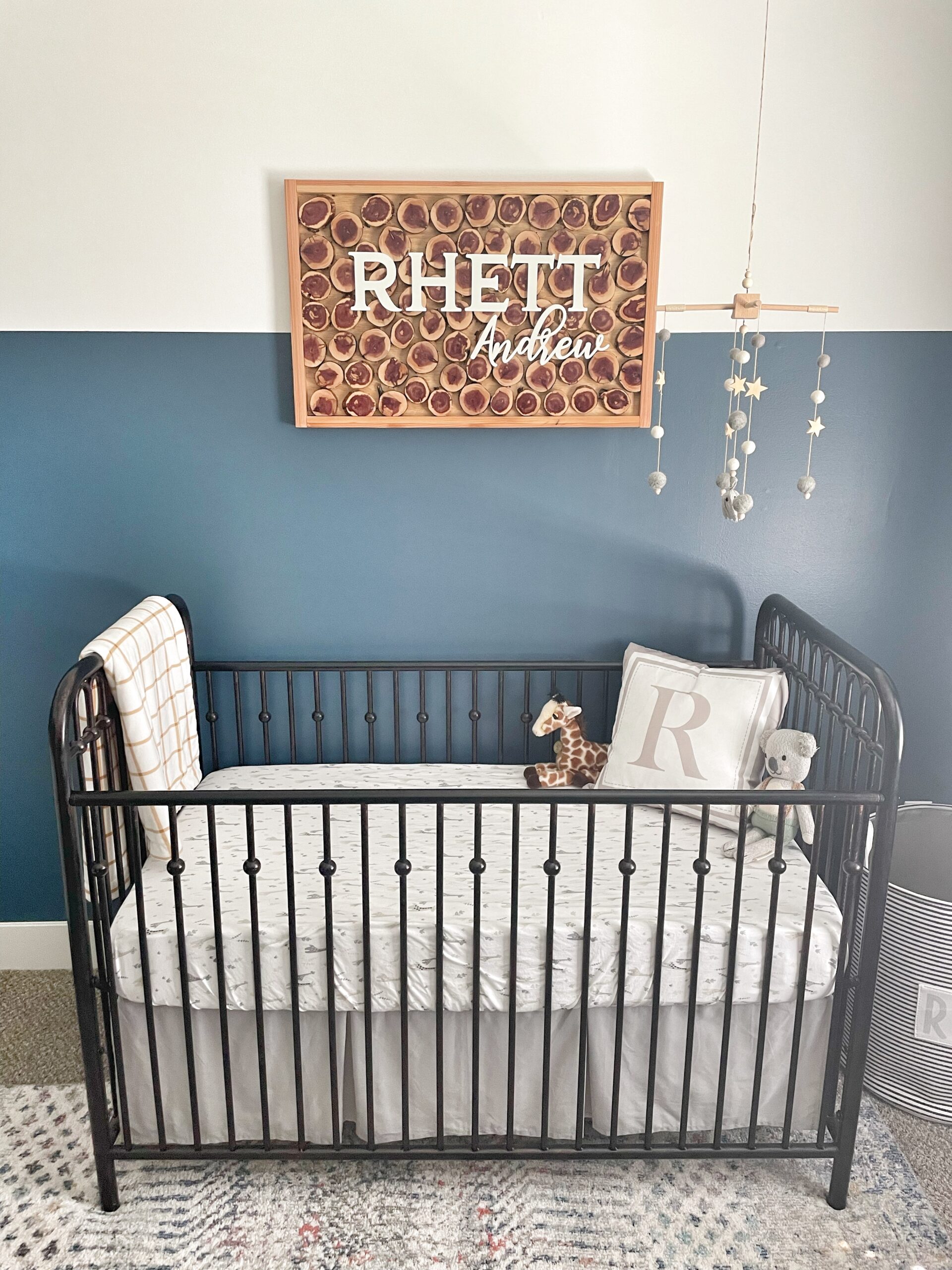 His name sign is another detail that I absolutely love. I got the inspiration for this sign from a picture frame that we have. We custom made the backing for the sign by cutting cedar logs into little wood slices, and gluing them to plywood.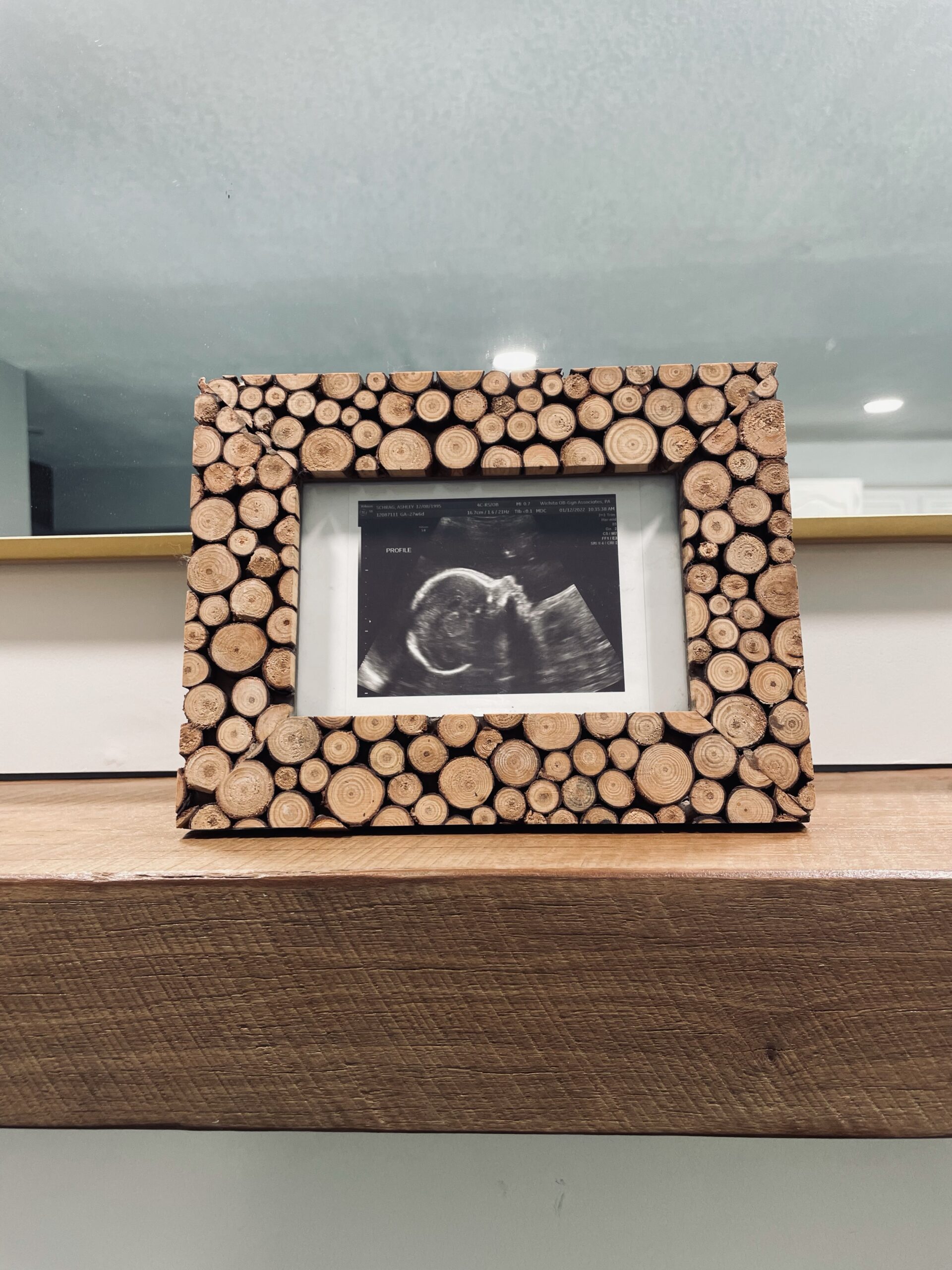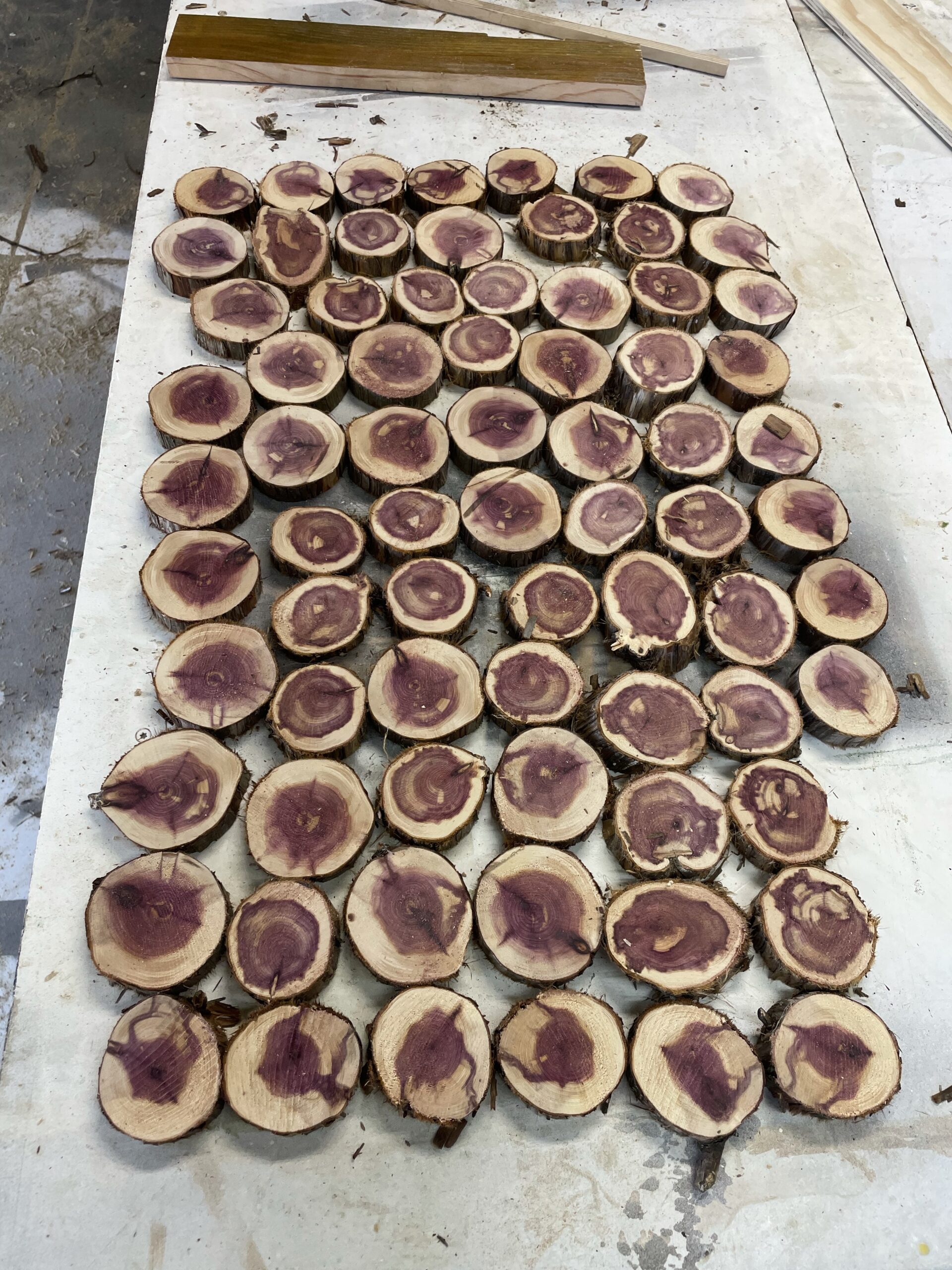 I purchased the script and letters from Amazon and Hobby Lobby. The color and texture of the cedar log is so incredible, and I've seriously never seen anything like it! It's so unique and the coolest detail in his room.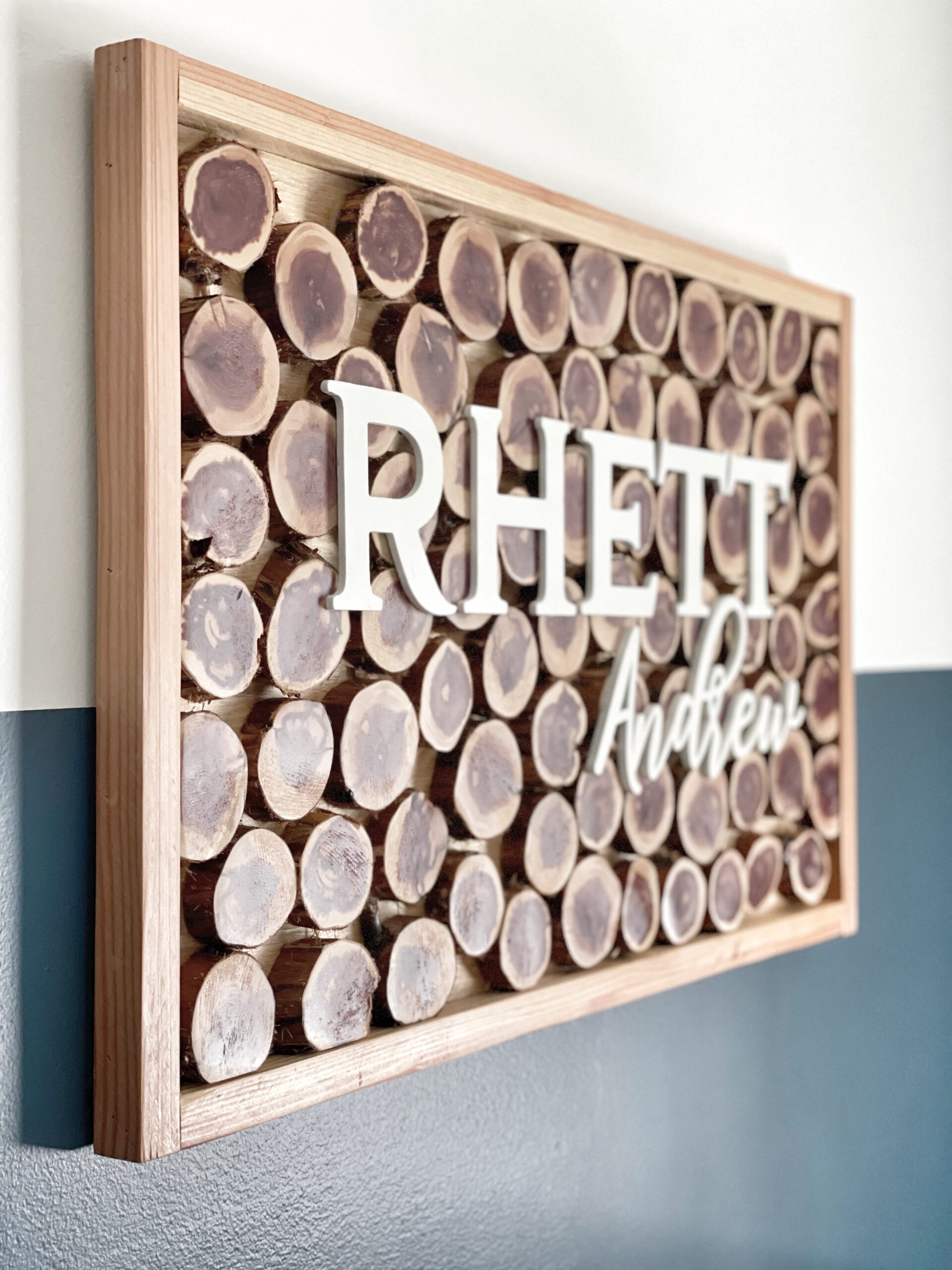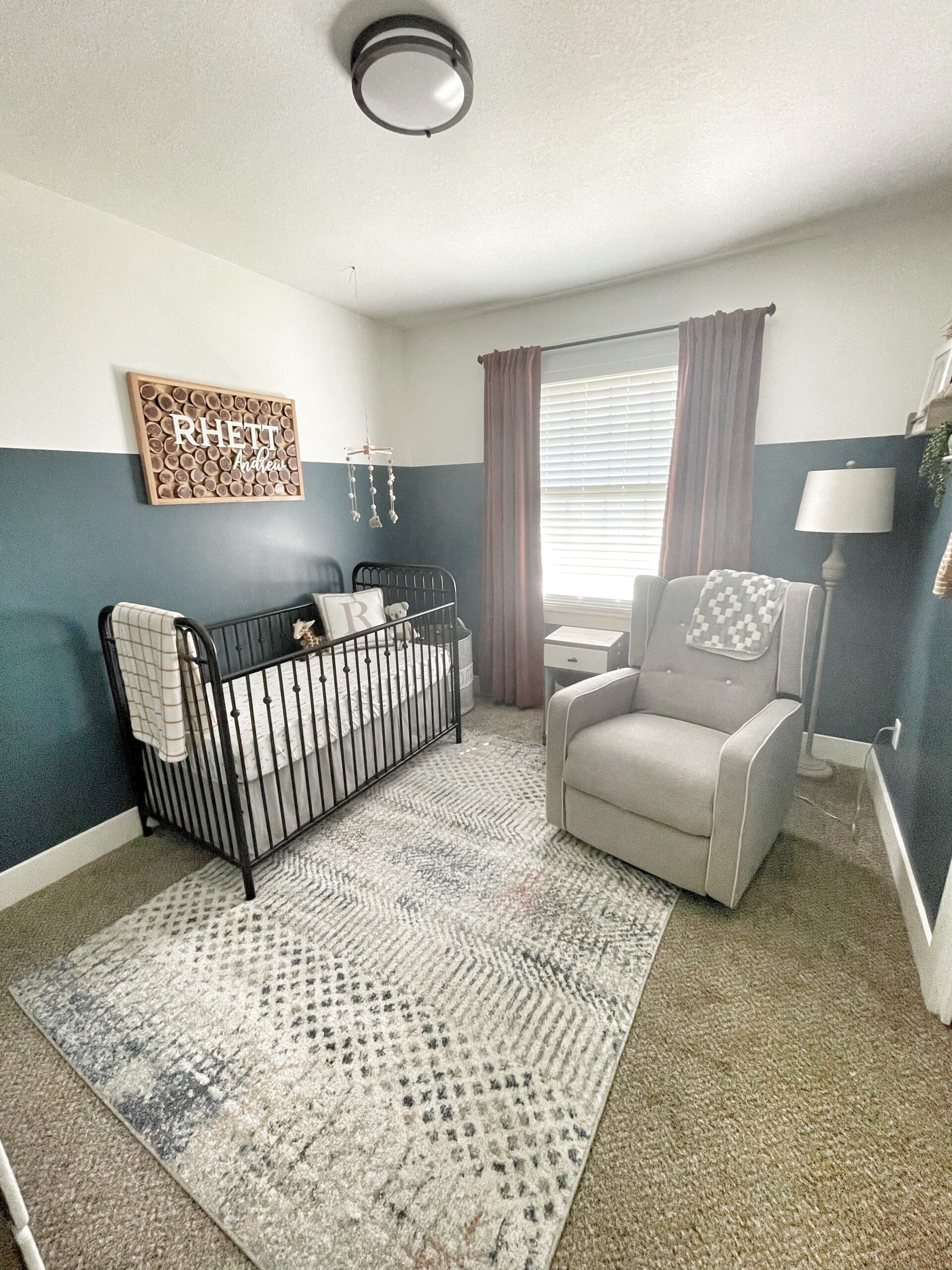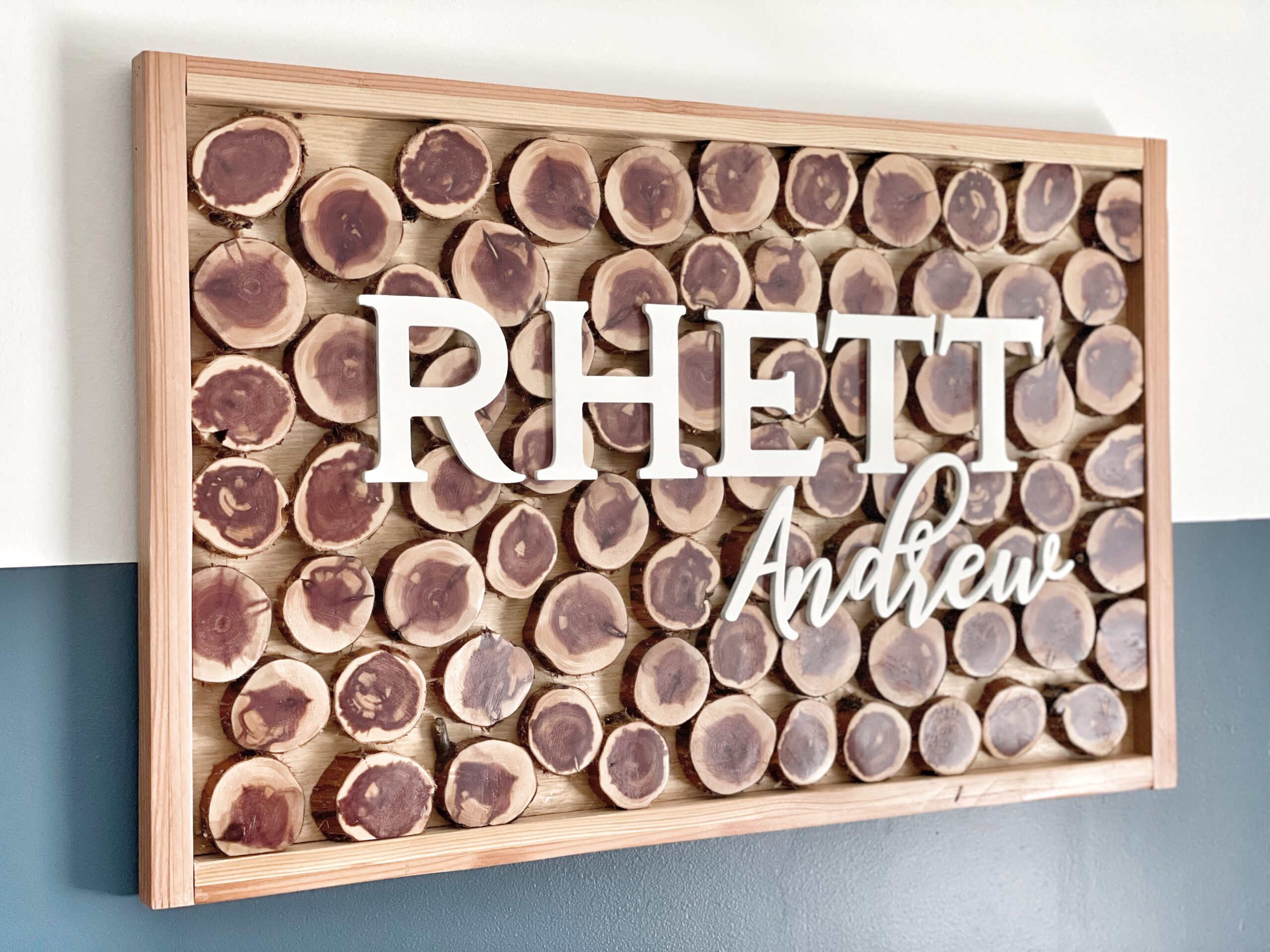 THOUGHTFUL DETAILS
One of my favorite focal points in the room is the felt animal heads.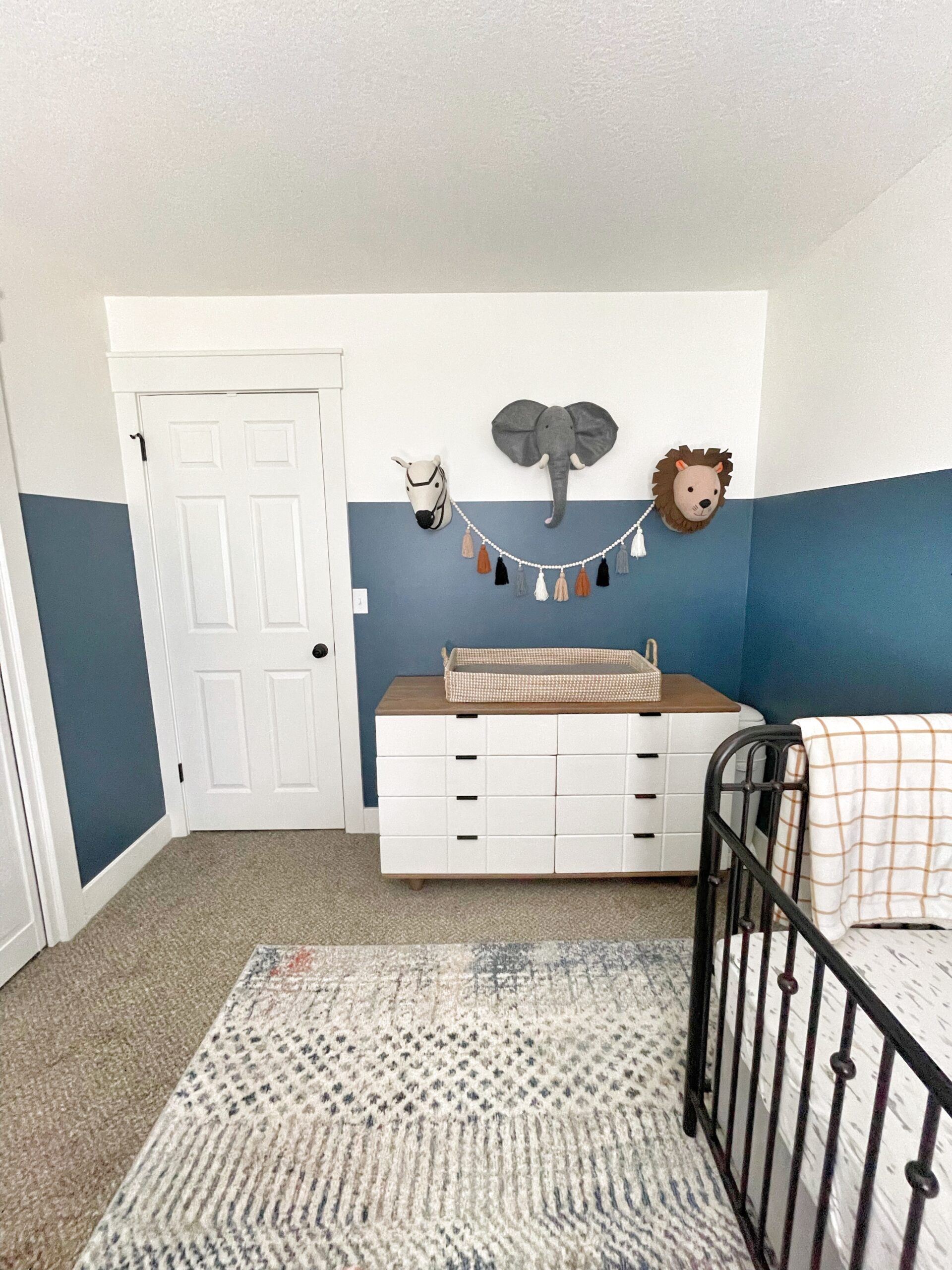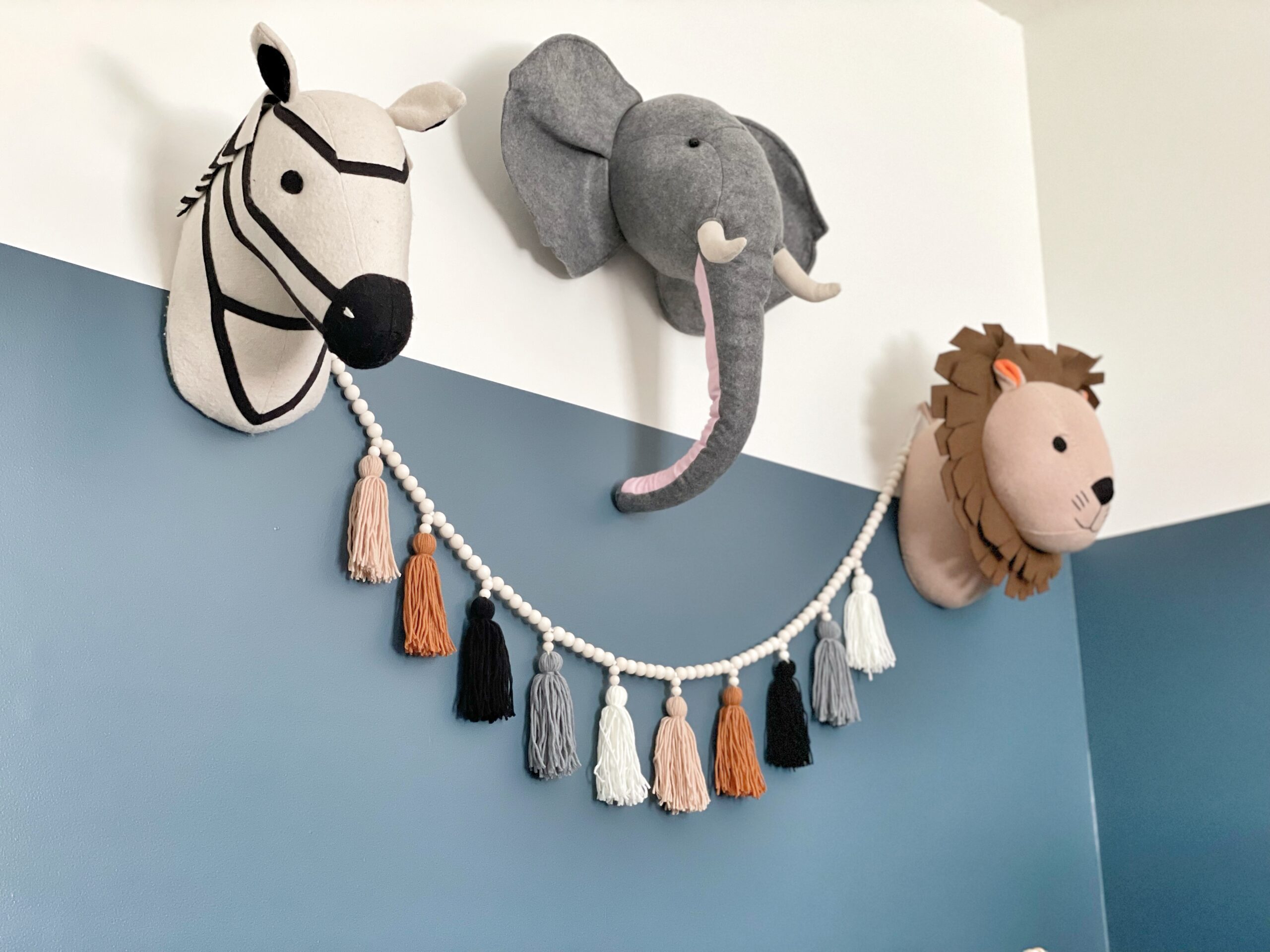 I actually had a hard time finding ones that I liked that weren't crazy expensive. The zebra and lion are discontinued from Target, but I found them on Facebook marketplace! The elephant and tassel garland are from Amazon. I just think these are so cute, and the tassels make it feel so fun and whimsical!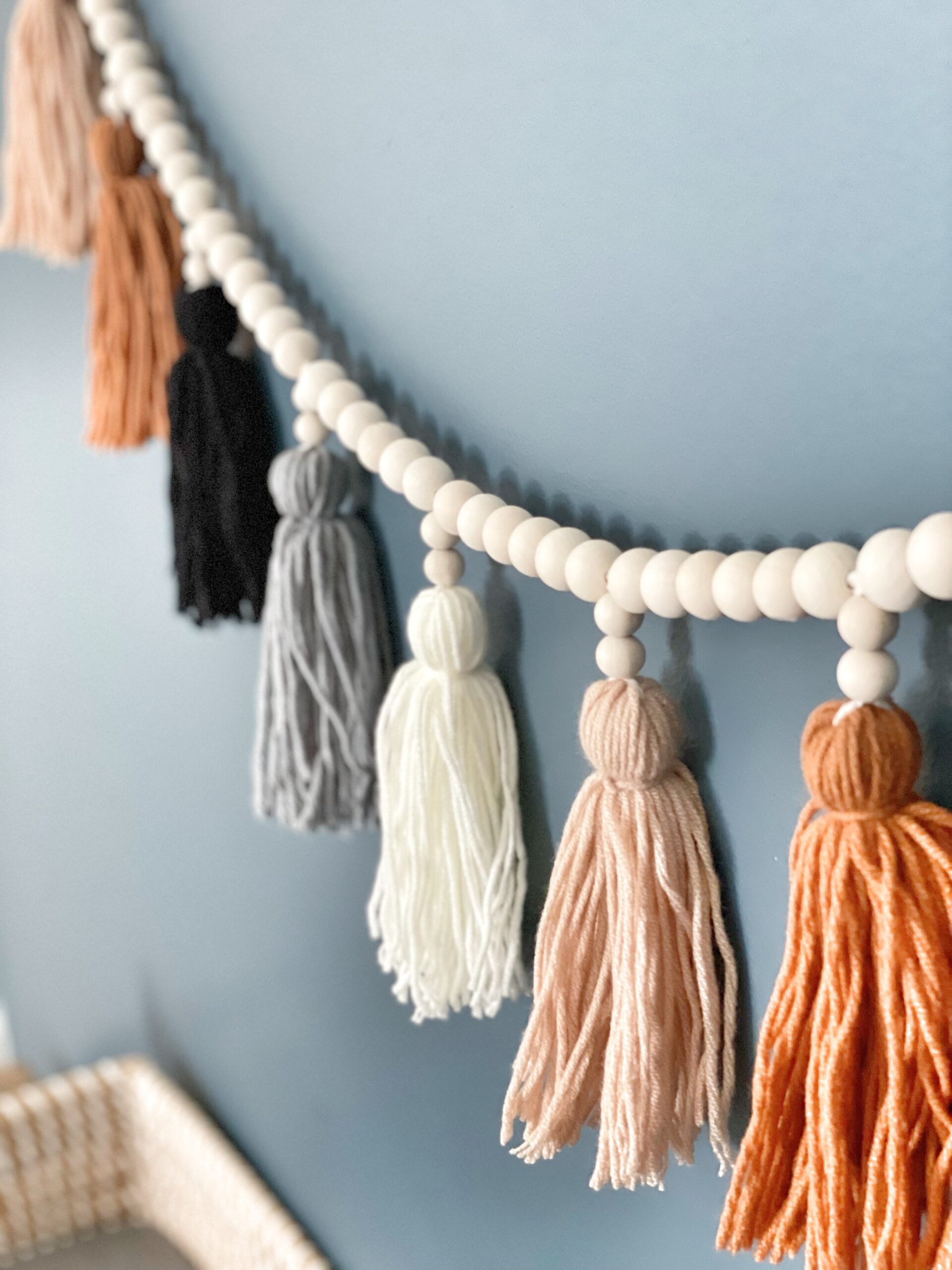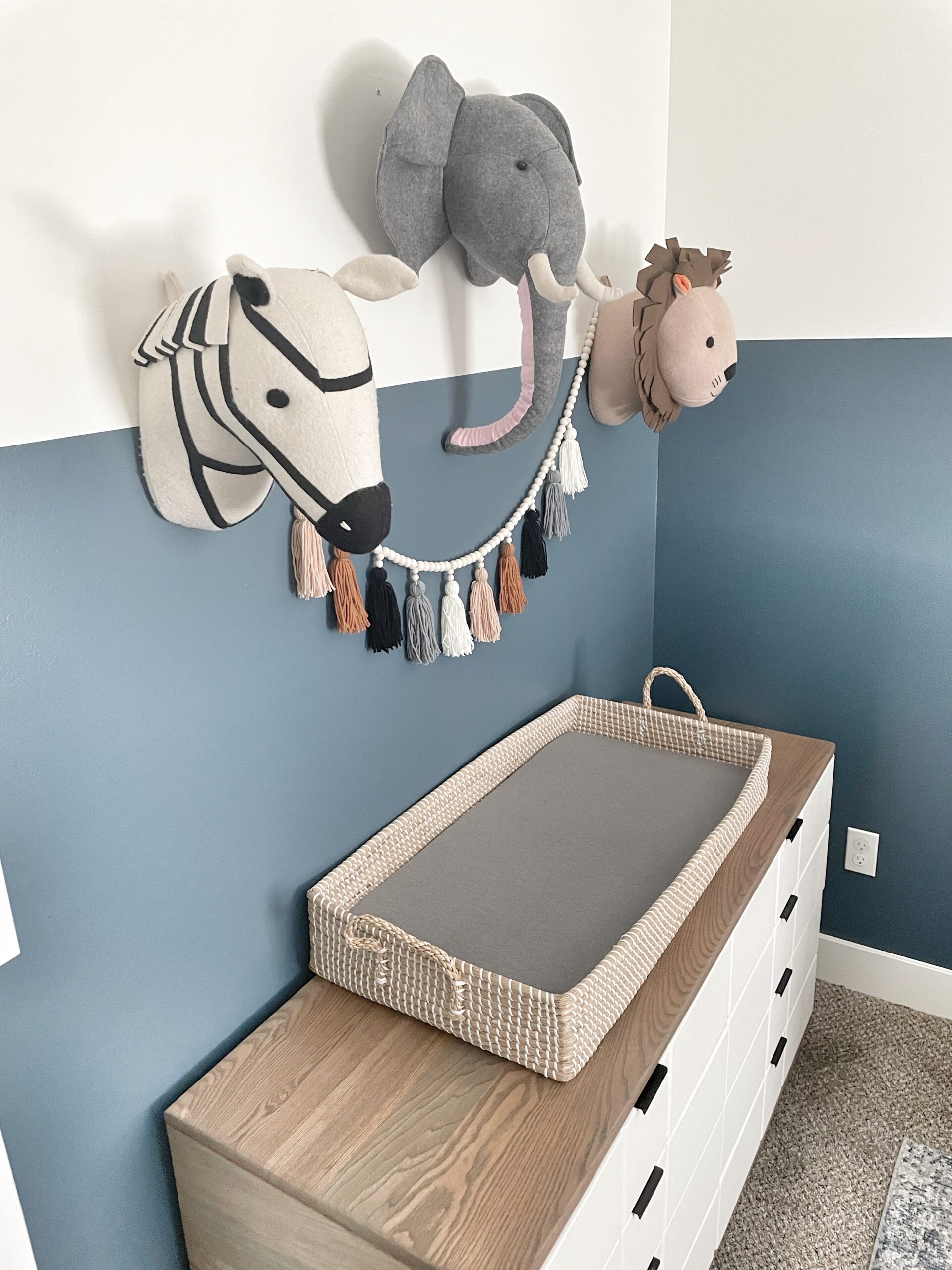 This adorable corner by the rocking chair was so fun to create. I found the shelves in the Target $5 spot, as well as some of the decorations.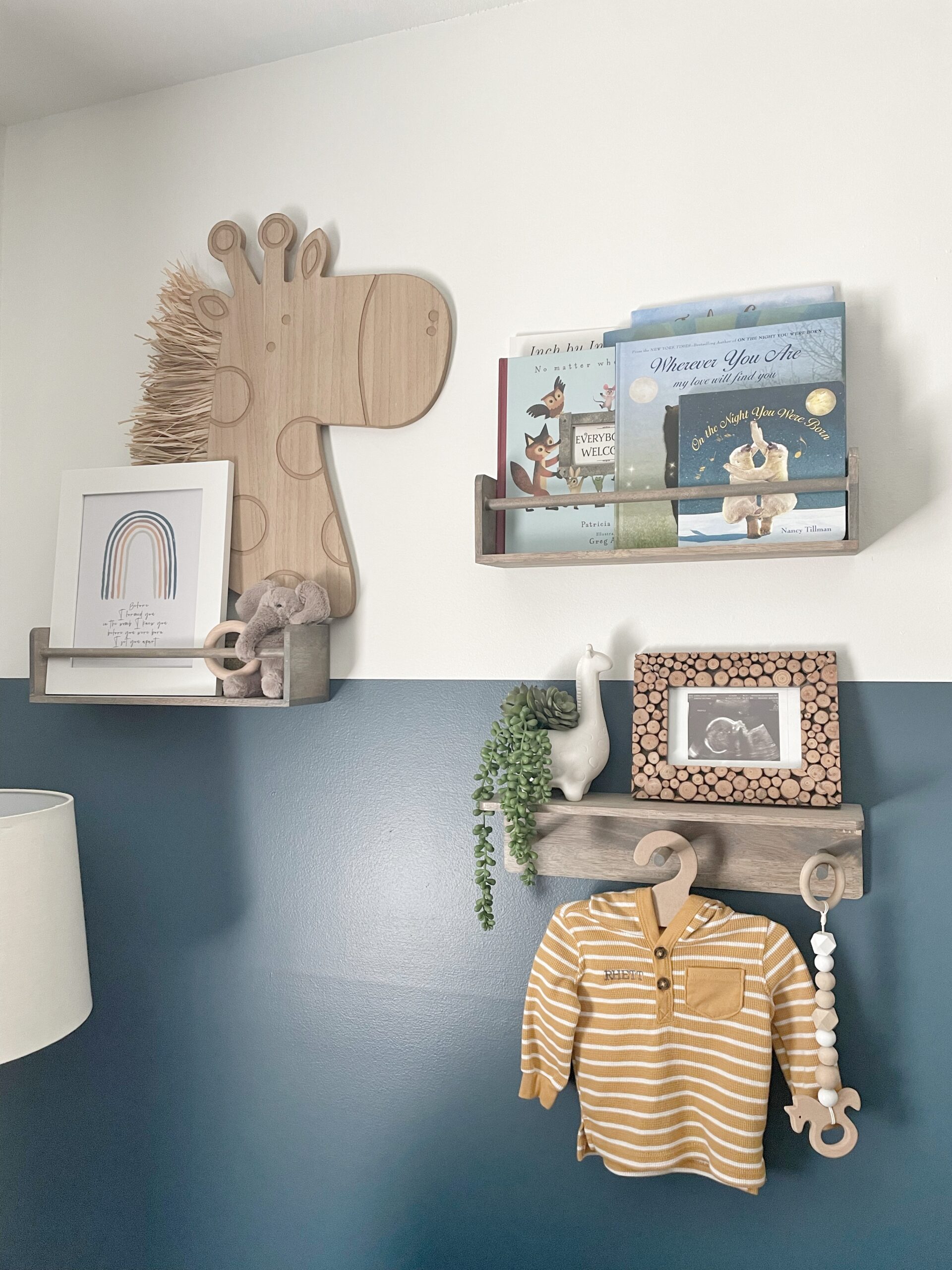 The rainbow bible verse is a print I found on Etsy.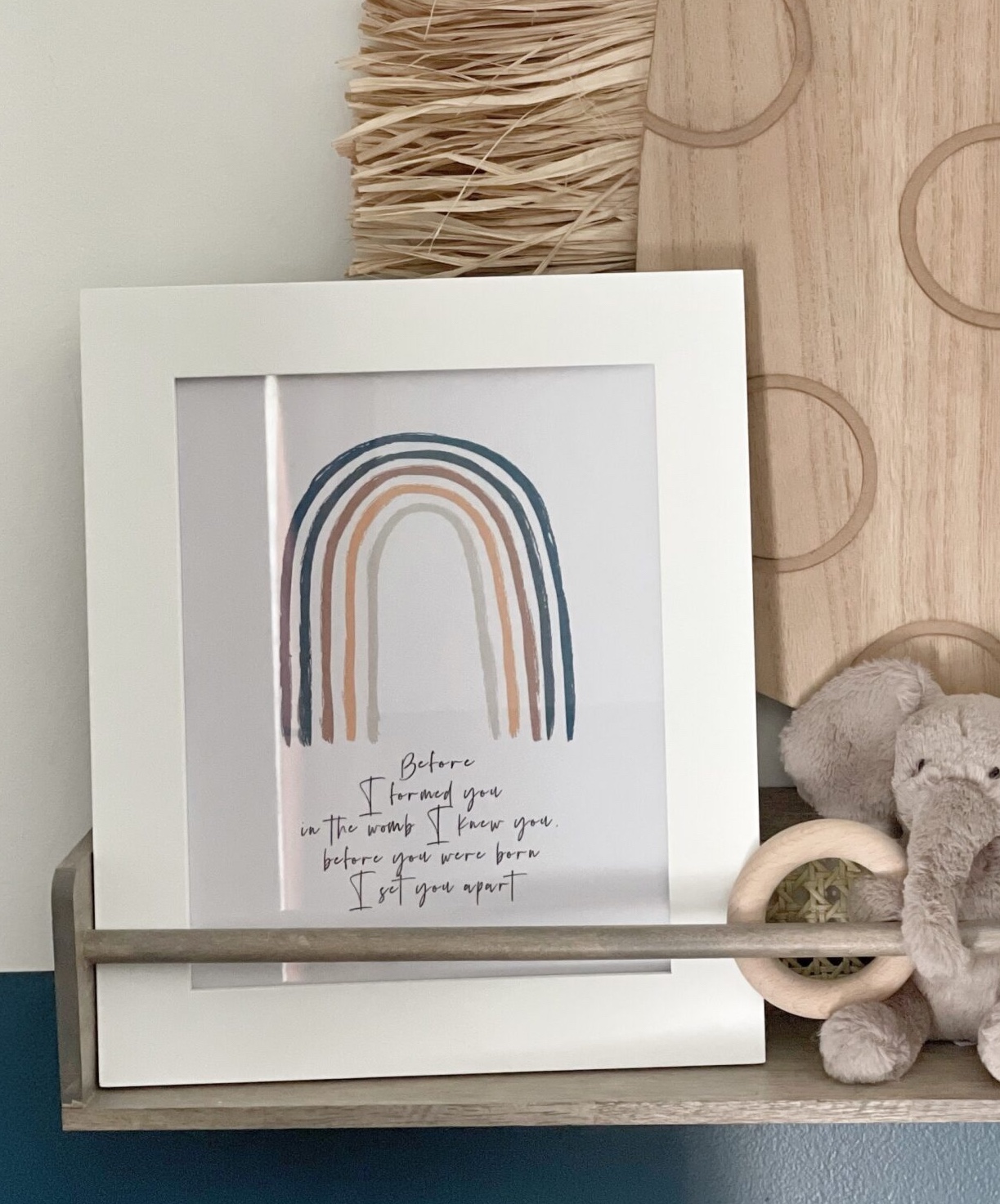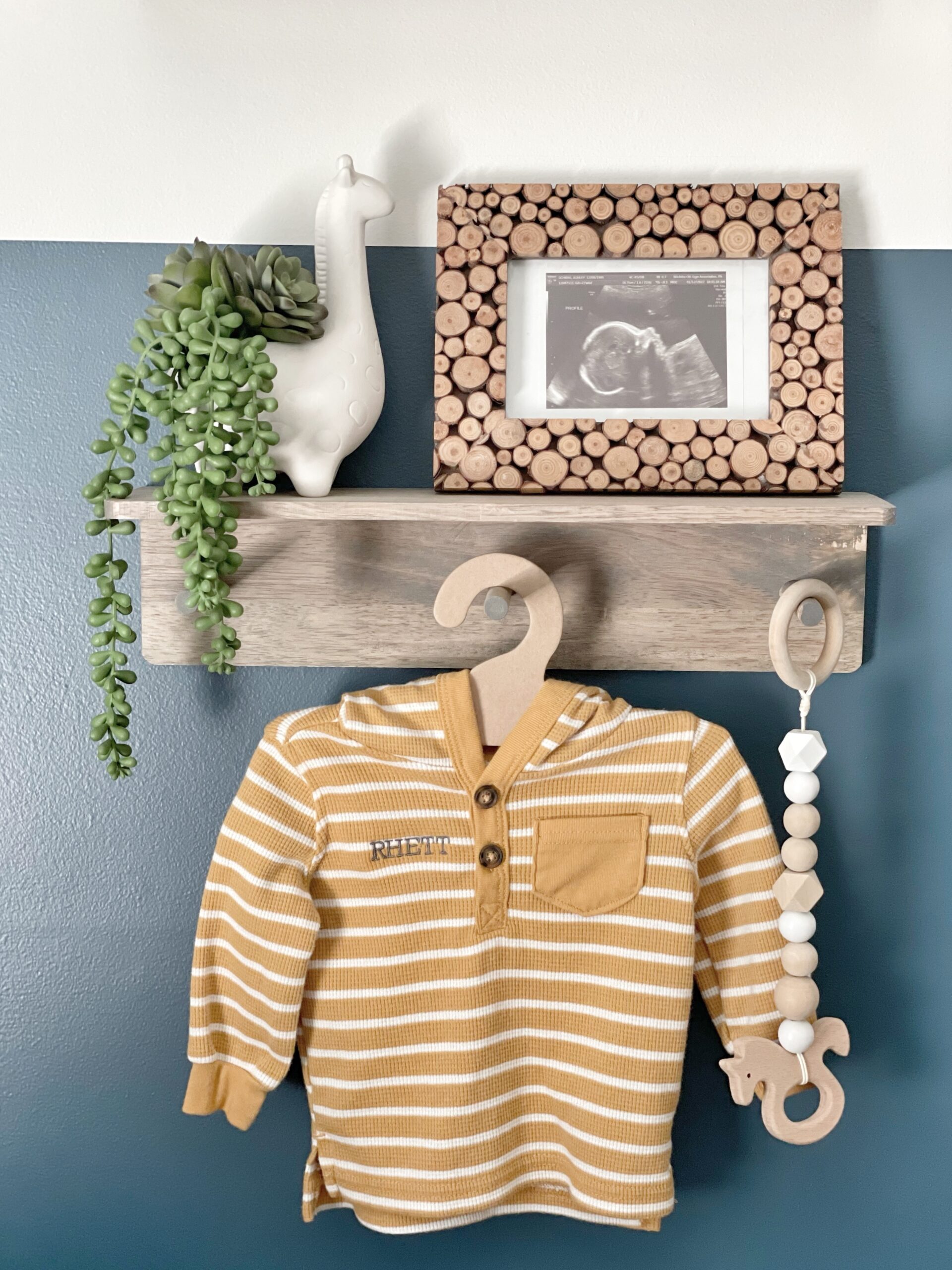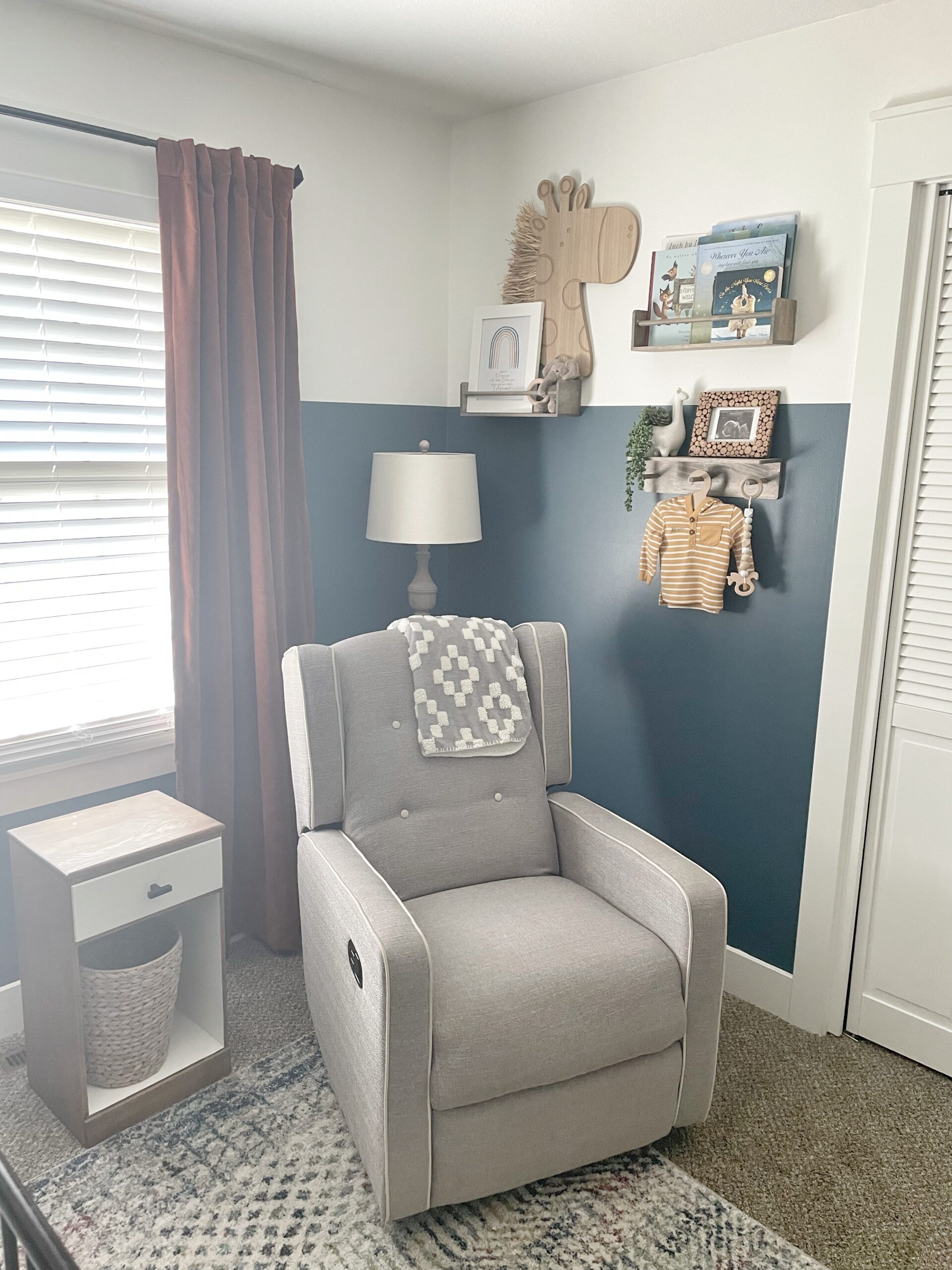 I brought in the orange accent color with these velvet textured curtains from Target, and I went back and forth on a rug for this room. I finally settled on this one I found at Ross. It ties in all the colors in the room so perfectly!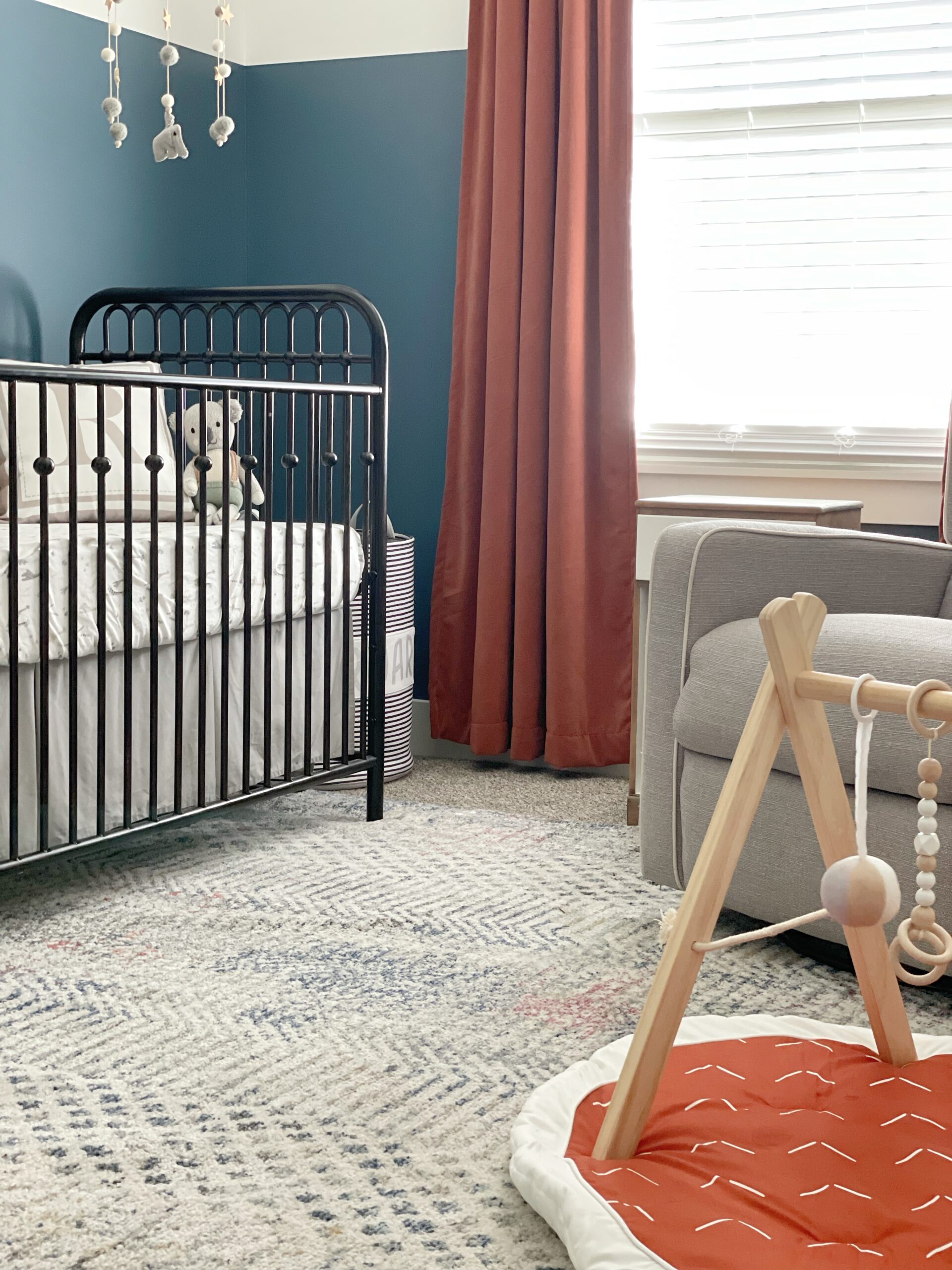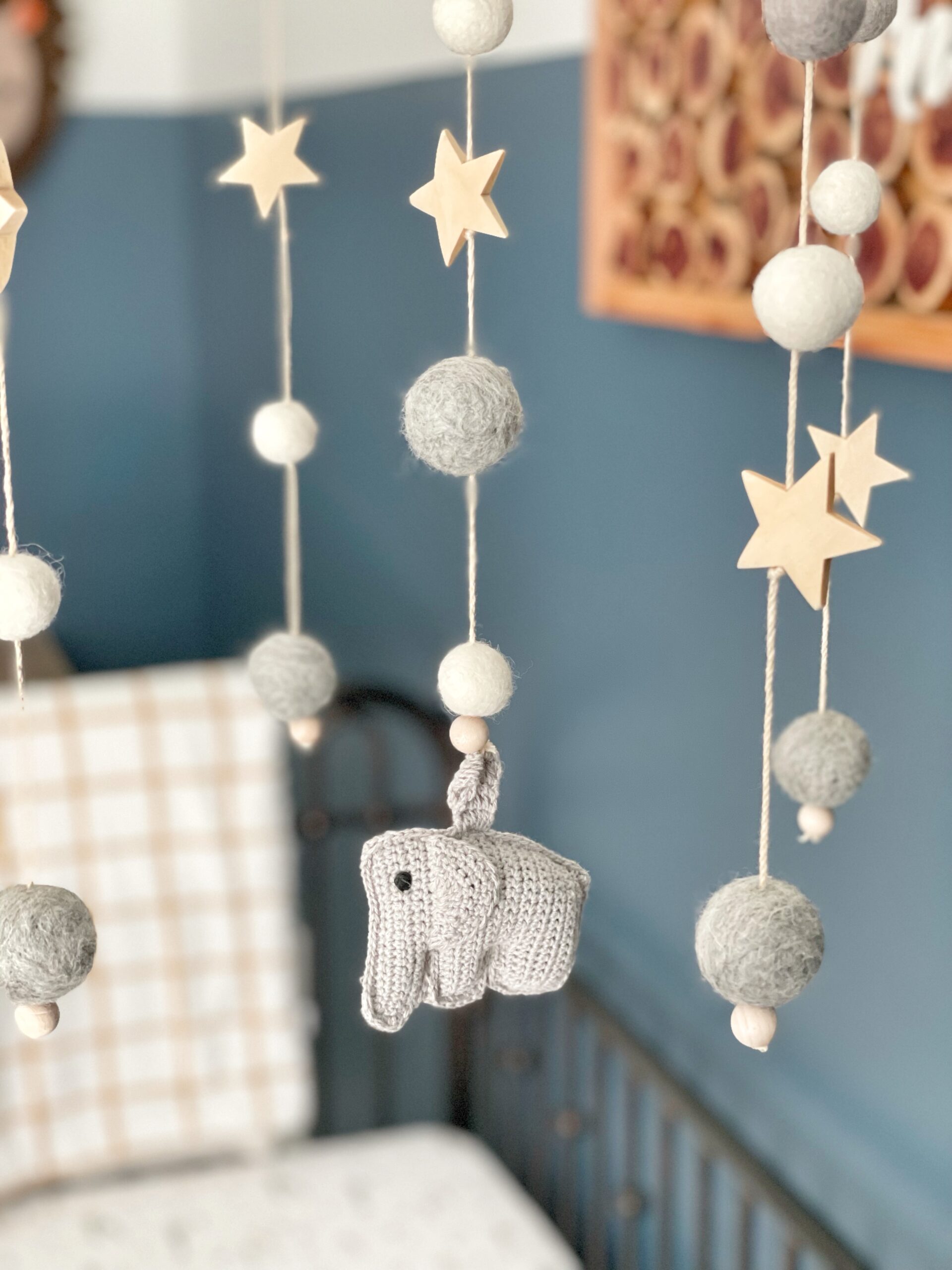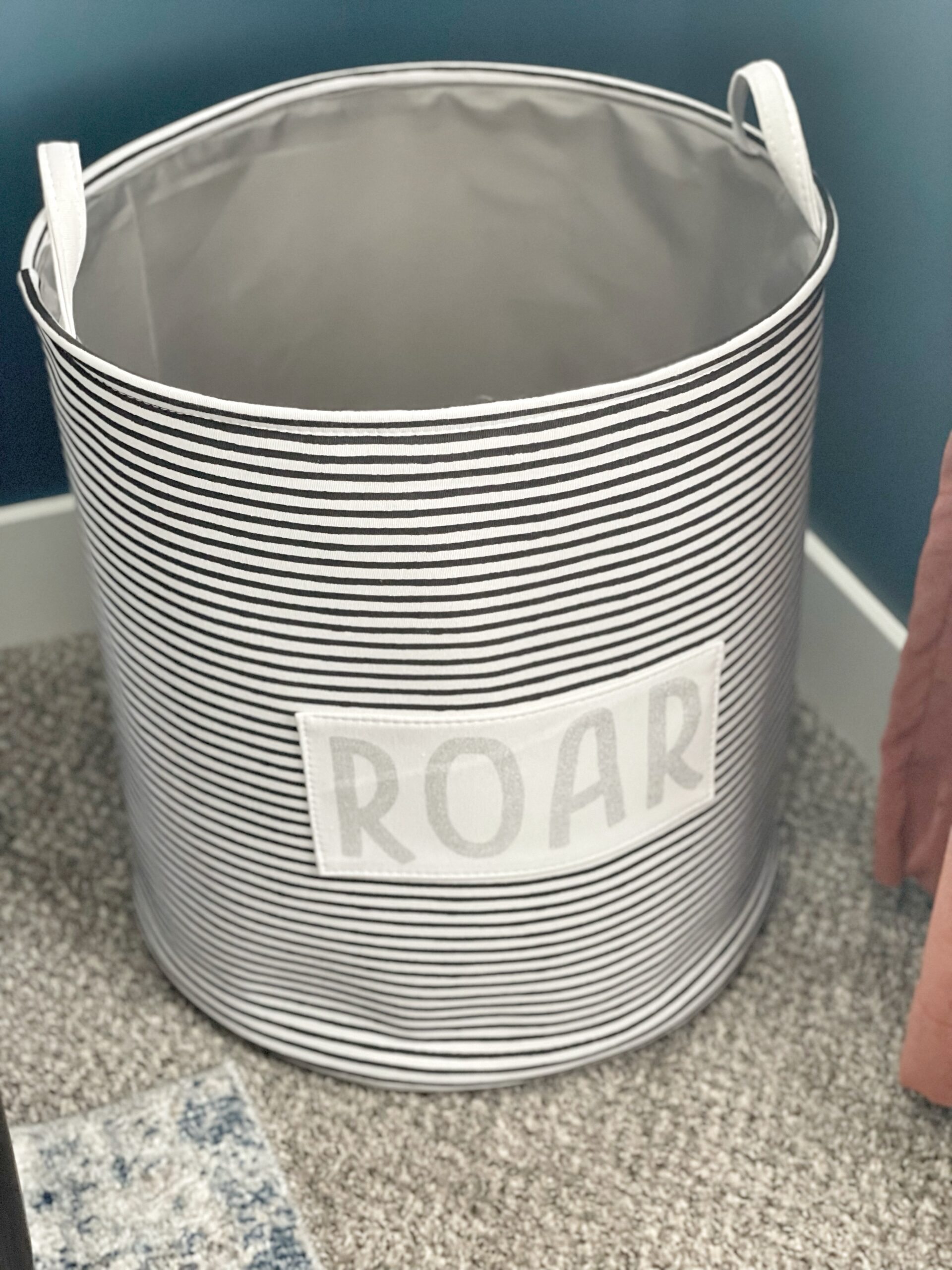 My hope is to give you some inspiration by sharing my ideas. I had so much fun designing this room, and I think it came together so well! I just love that he has his own unique space to grow and play in. Thanks so much for reading, God bless!!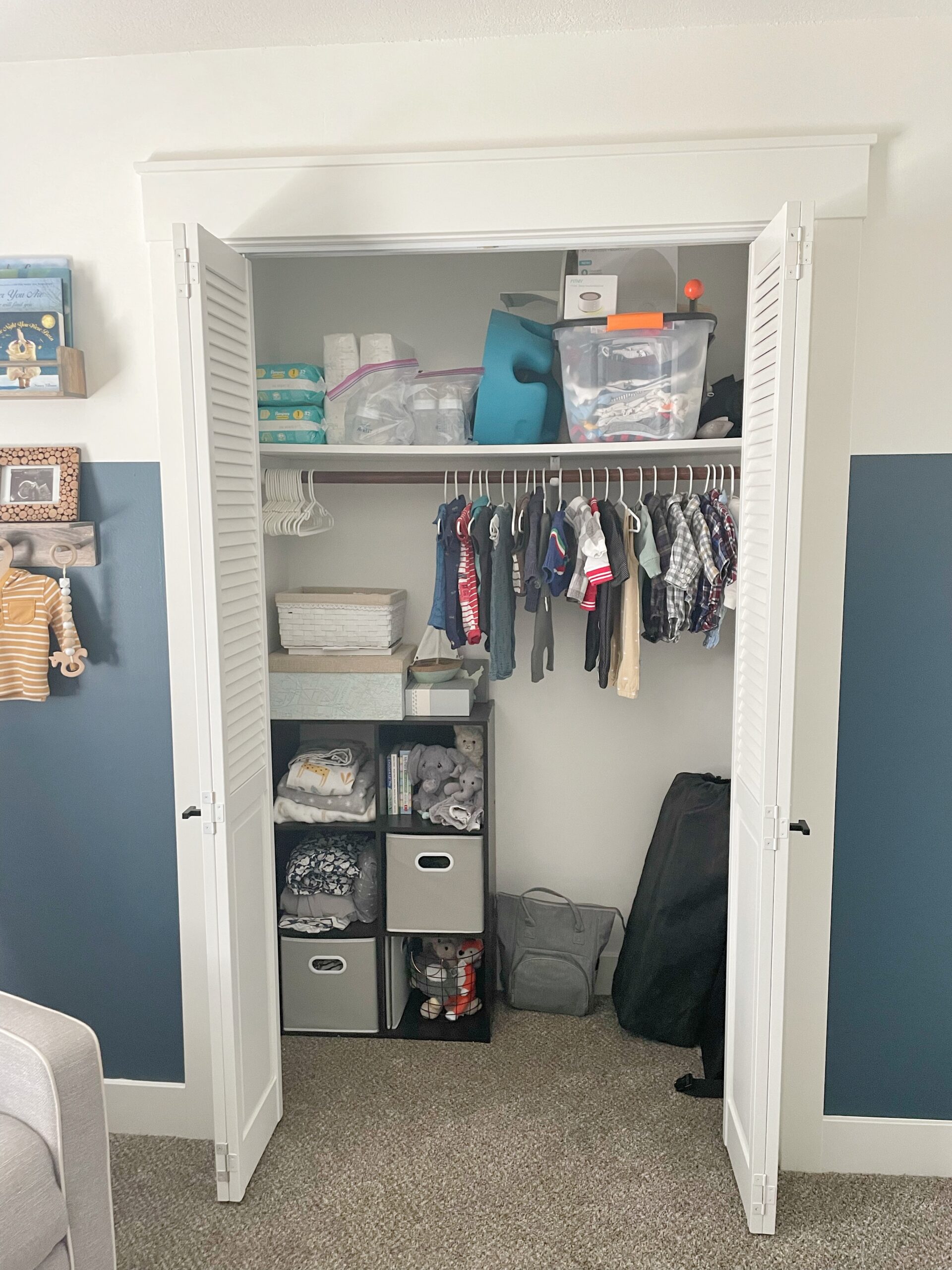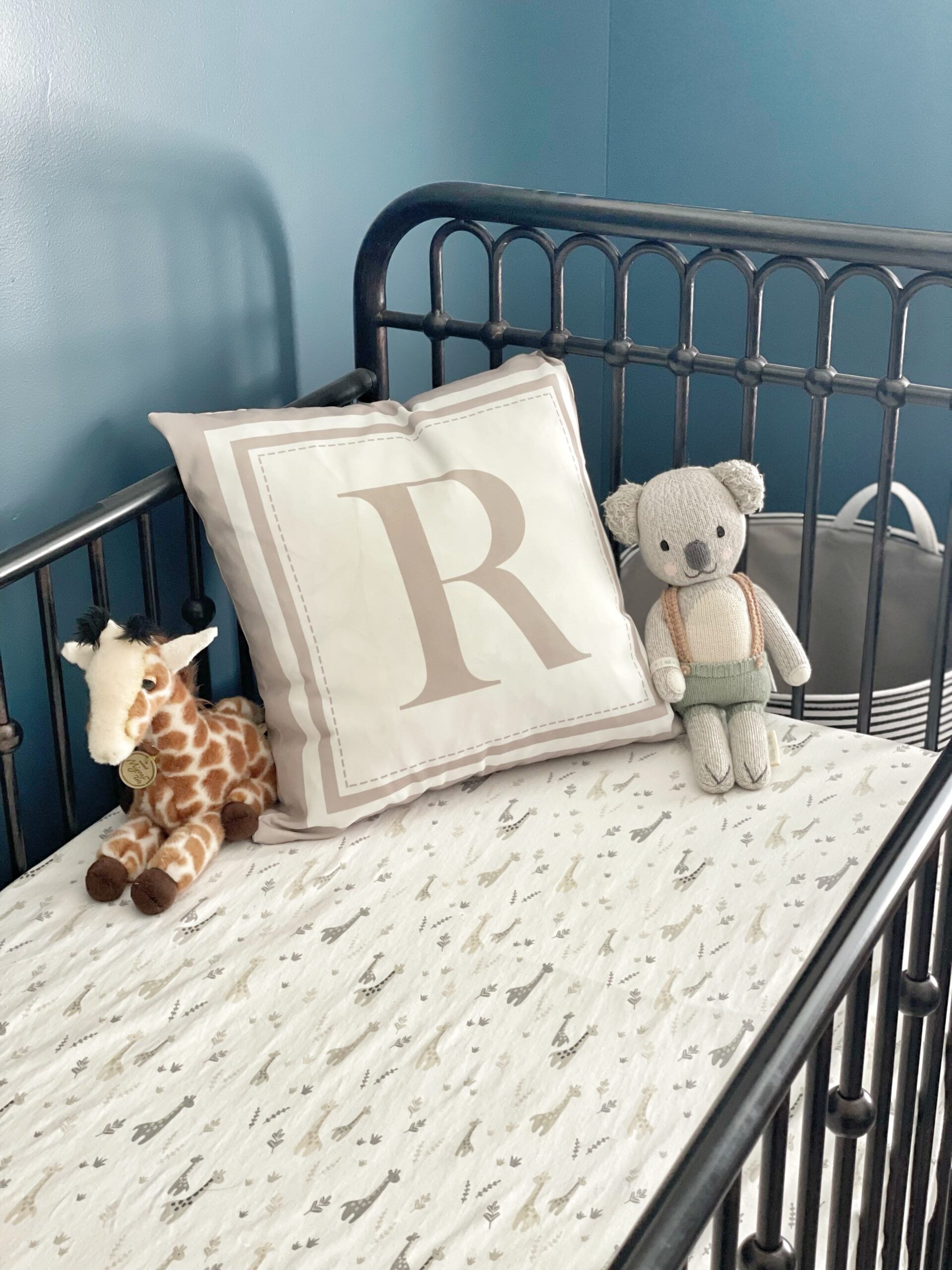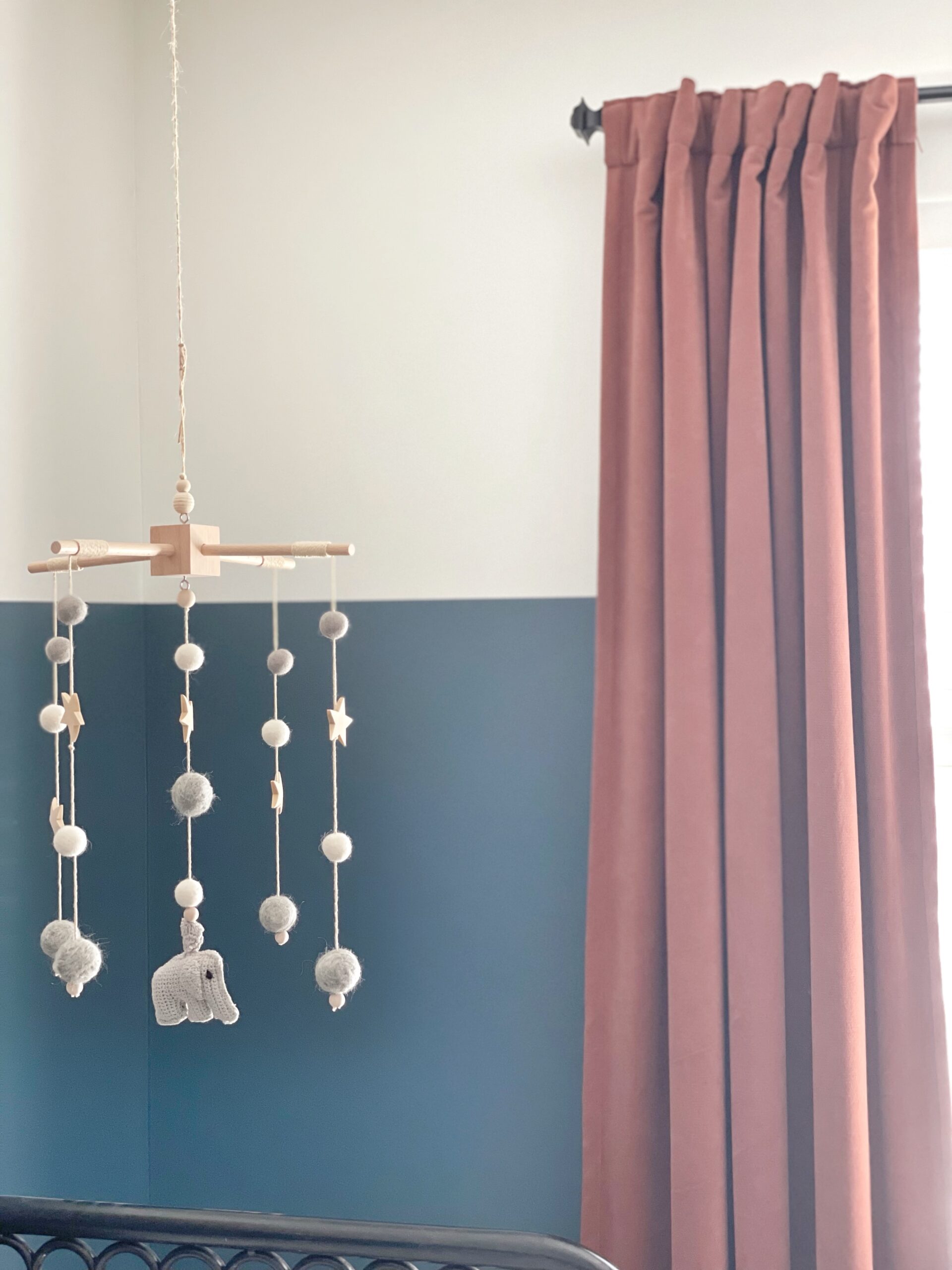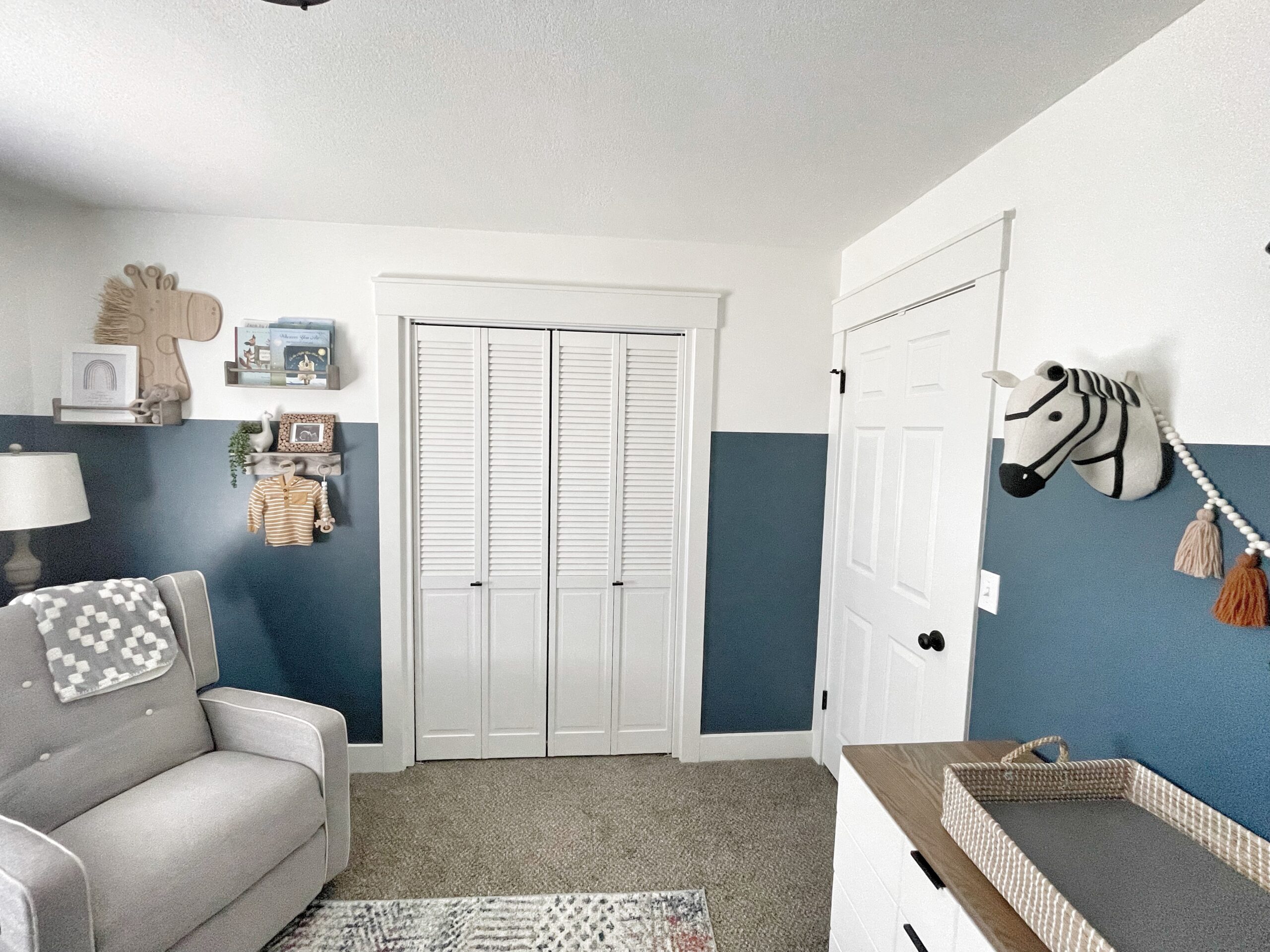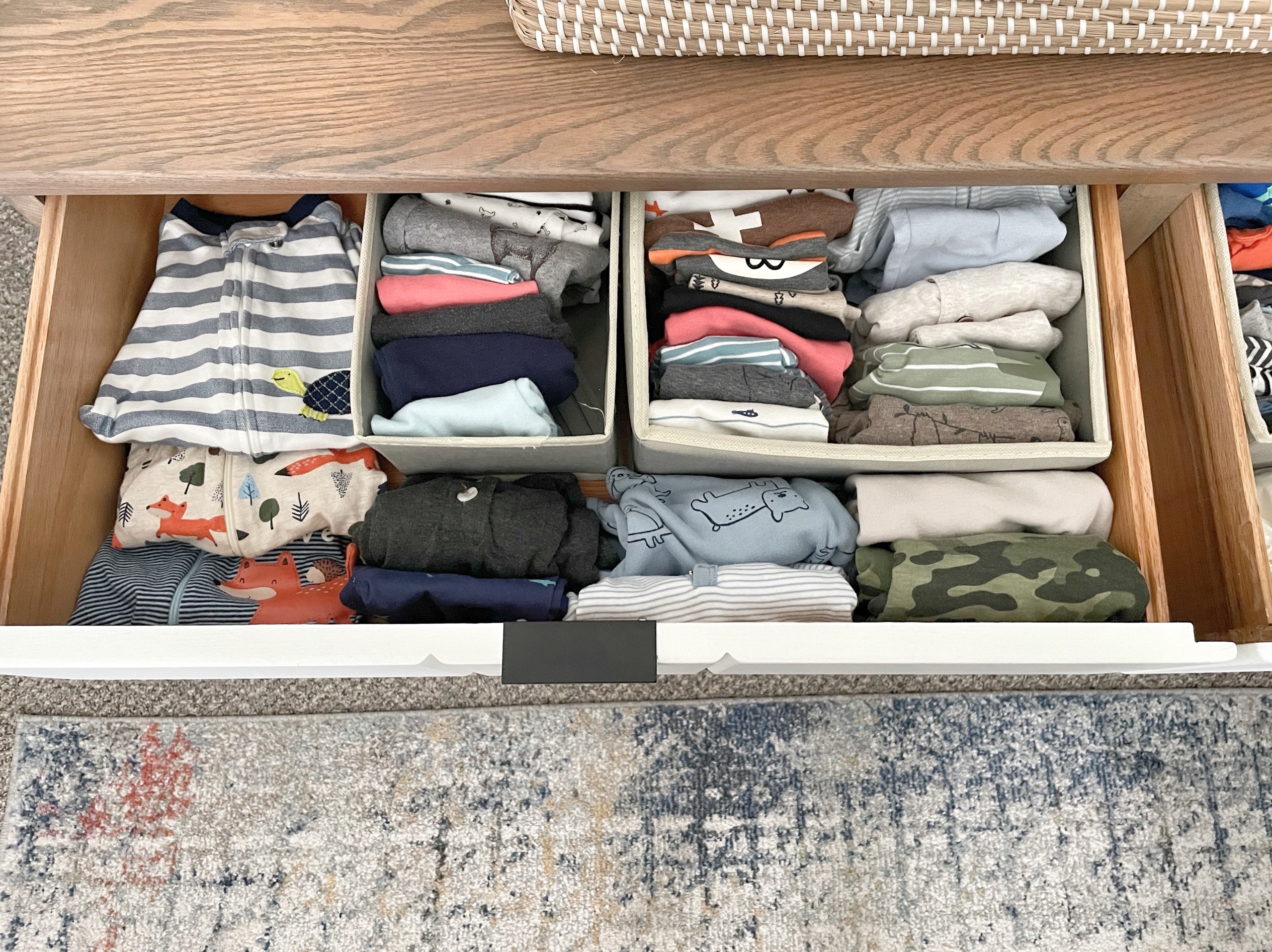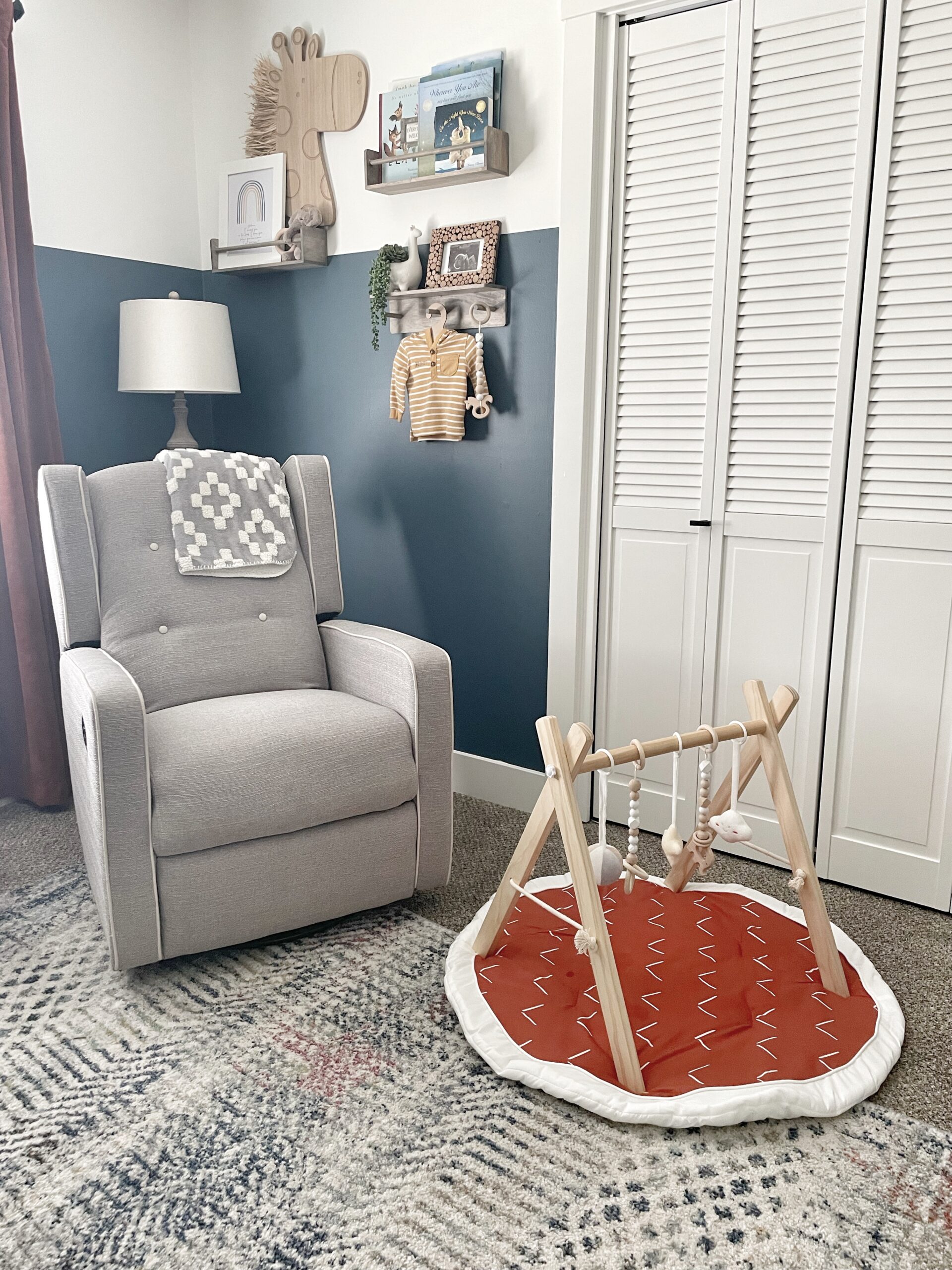 XOXO
ASHLEY DIANN