When we bought our house back in 2020, I was really excited for two things: our swimming pool, and this sunroom!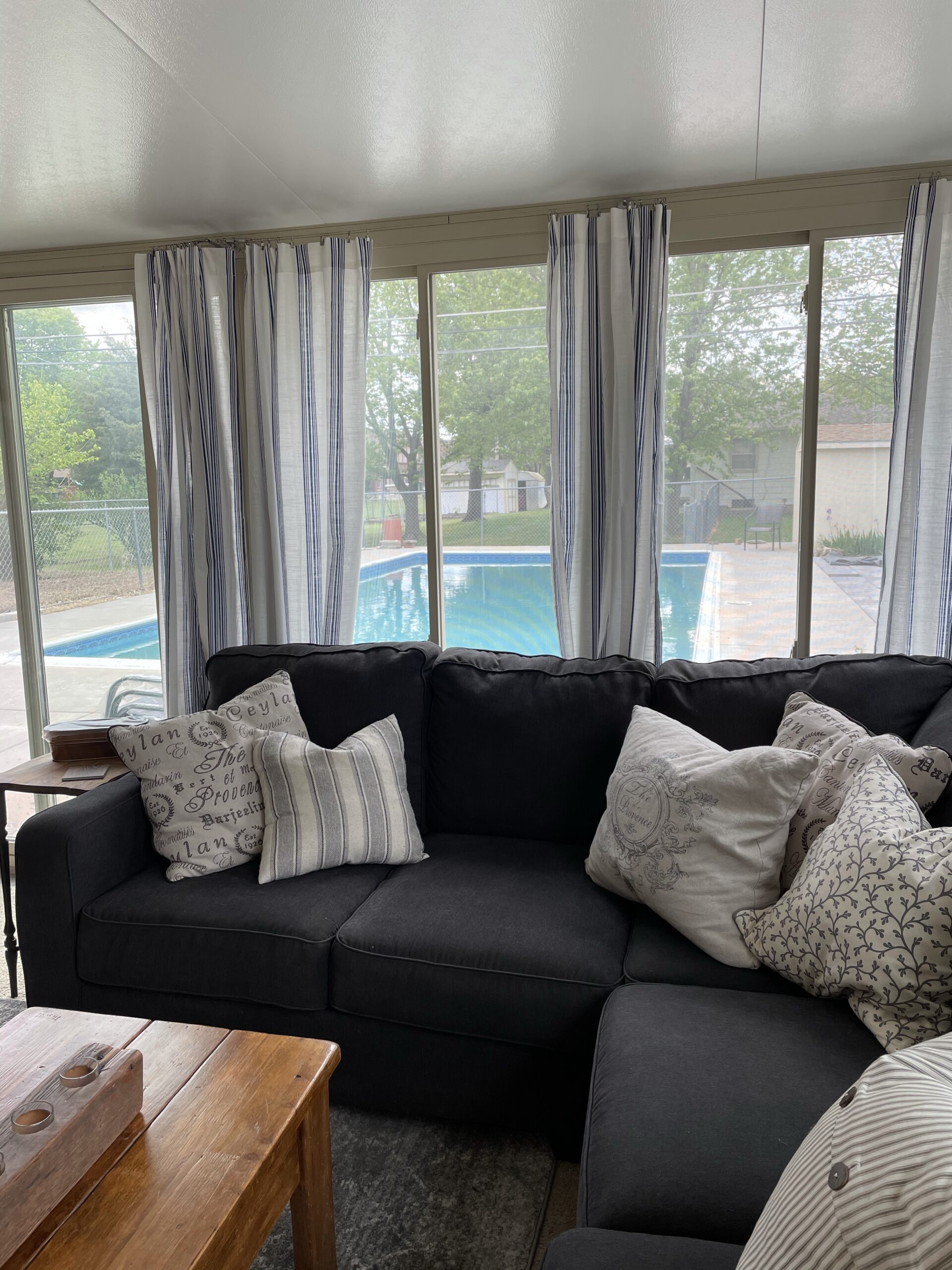 I could picture us sitting out there drinking coffee in the morning, or hanging out in the summertime during a pool day.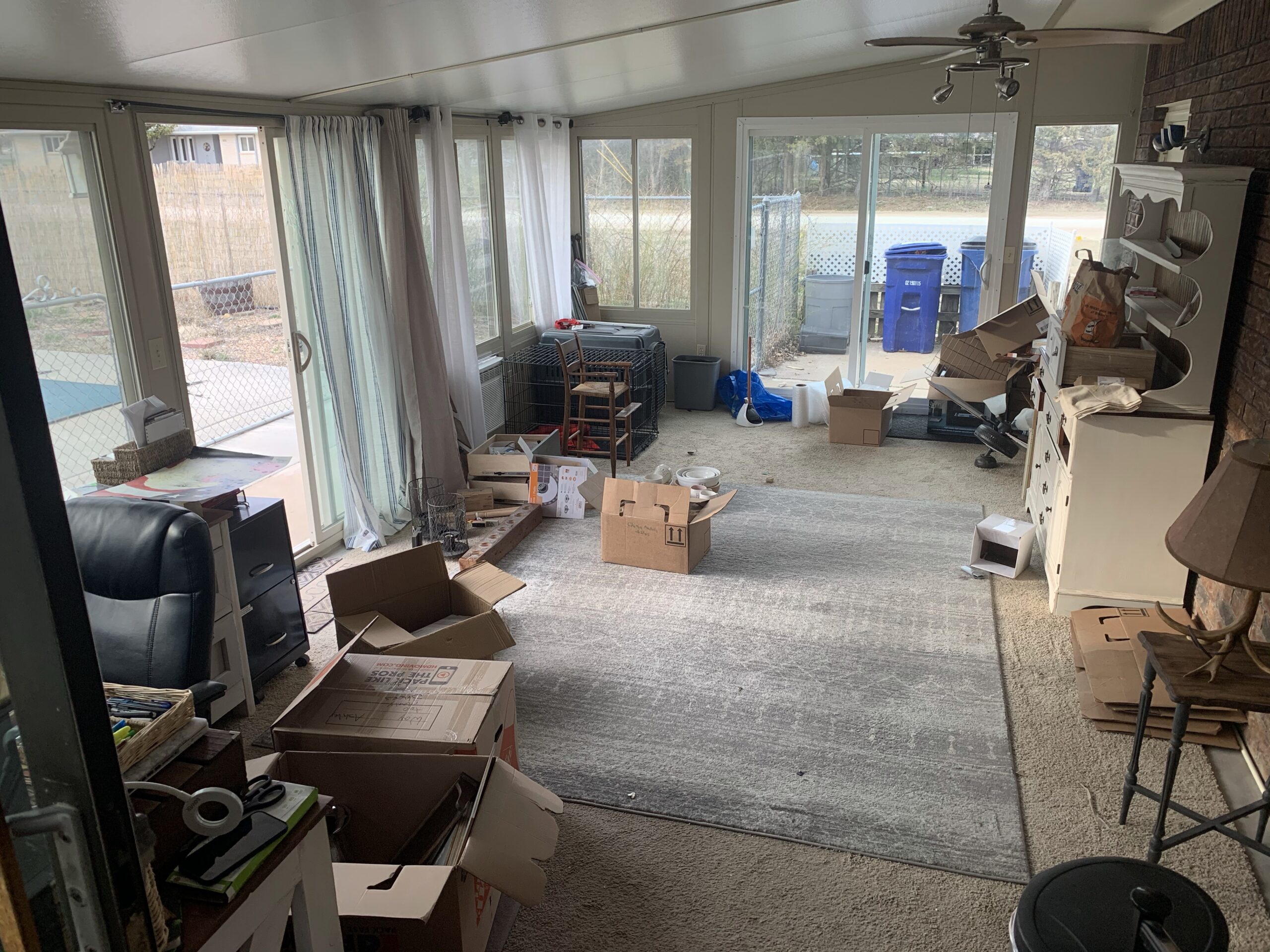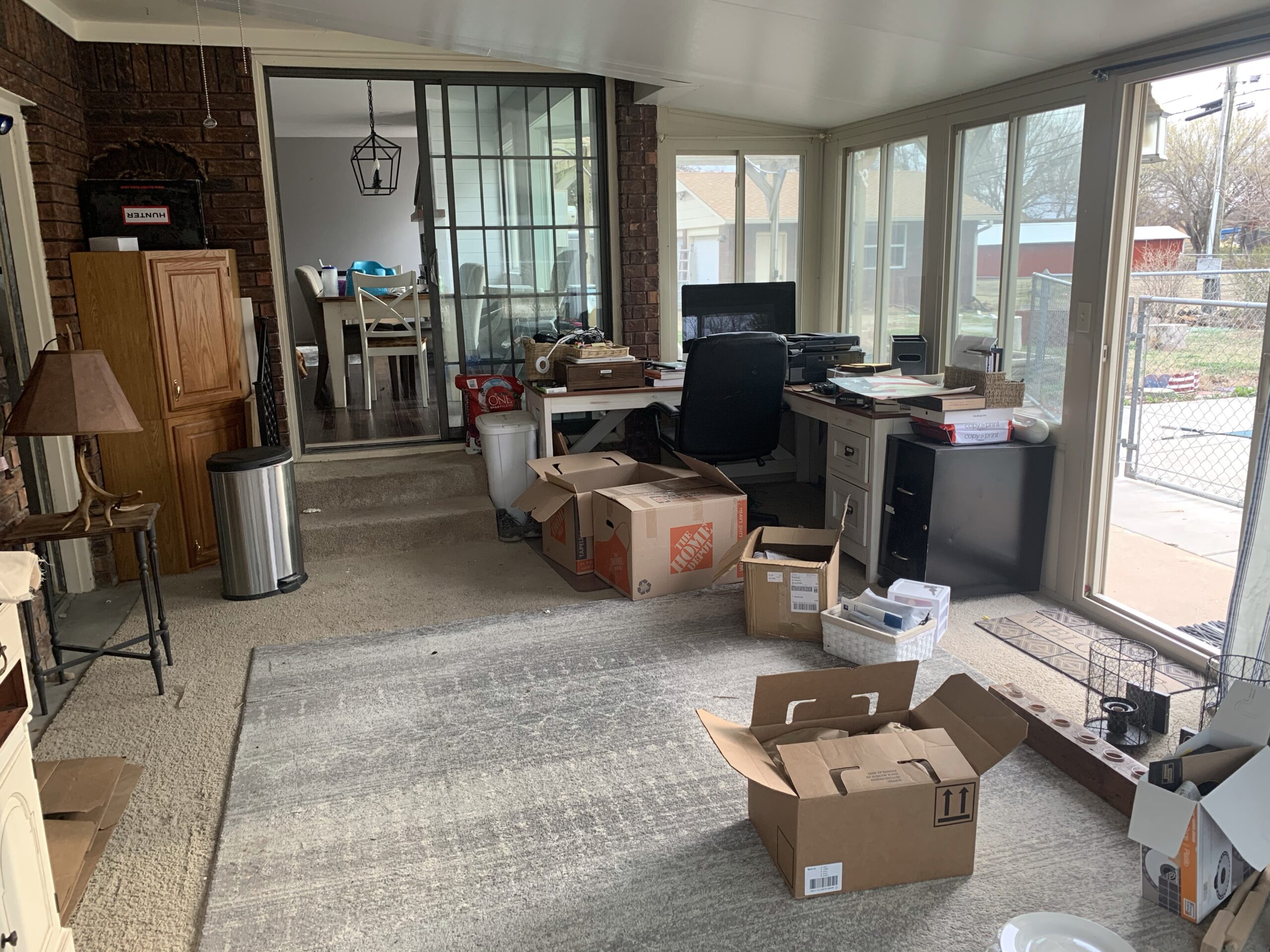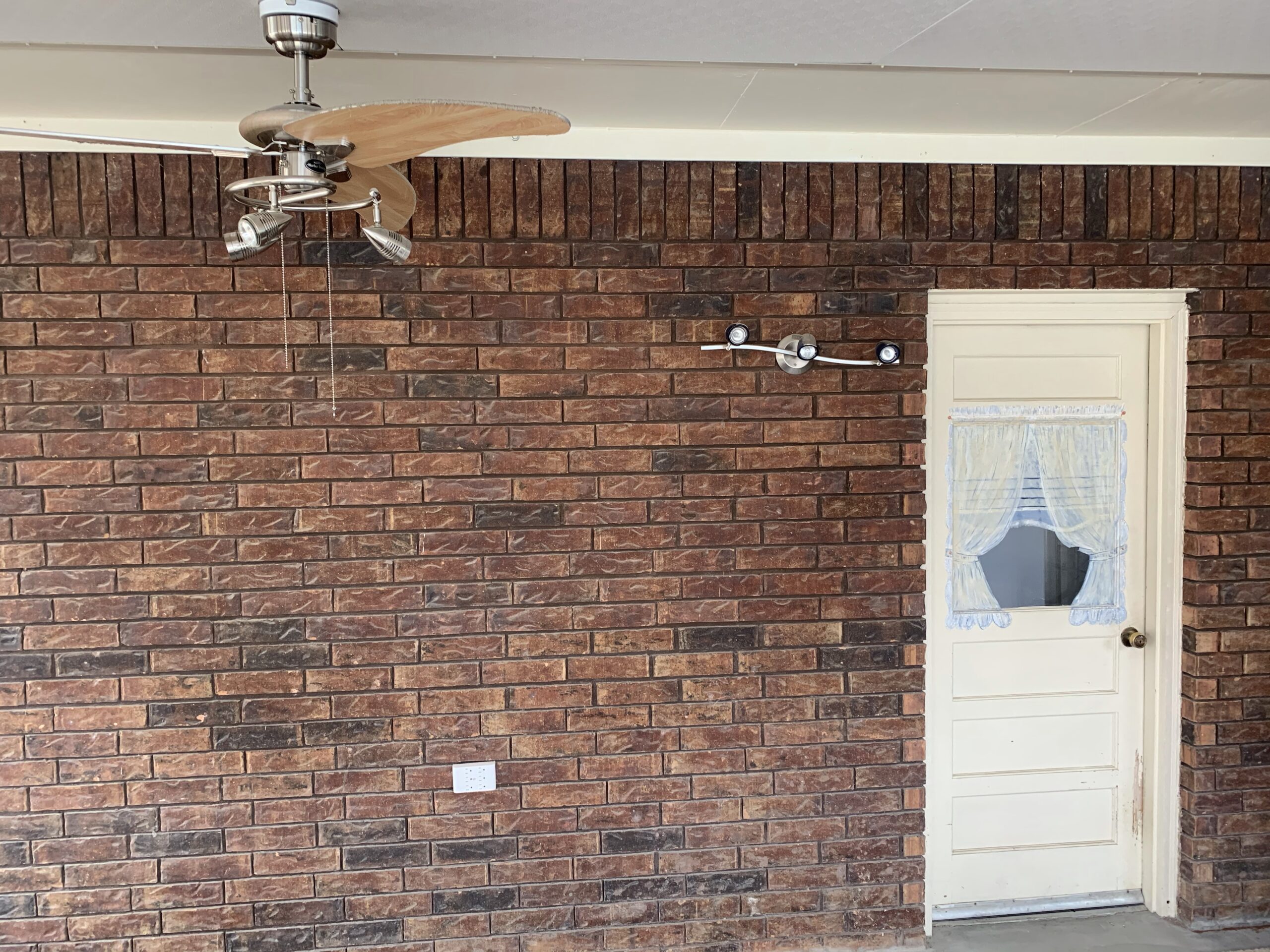 As we were unpacking and clearing this room out, I had the idea to white wash the brick wall to brighten it up. I used regular paint and watered it down until it was a more runny and dripping off the brush.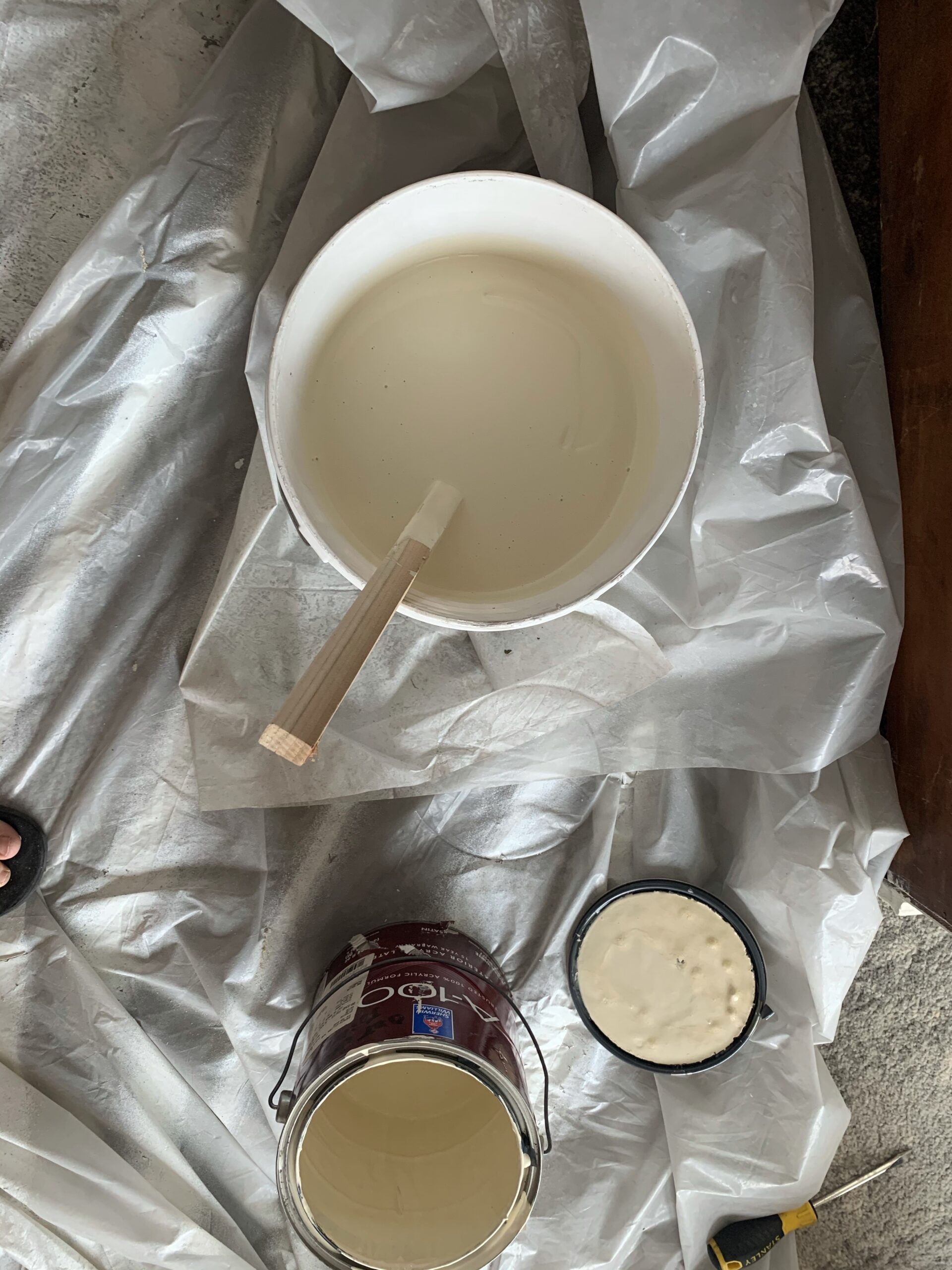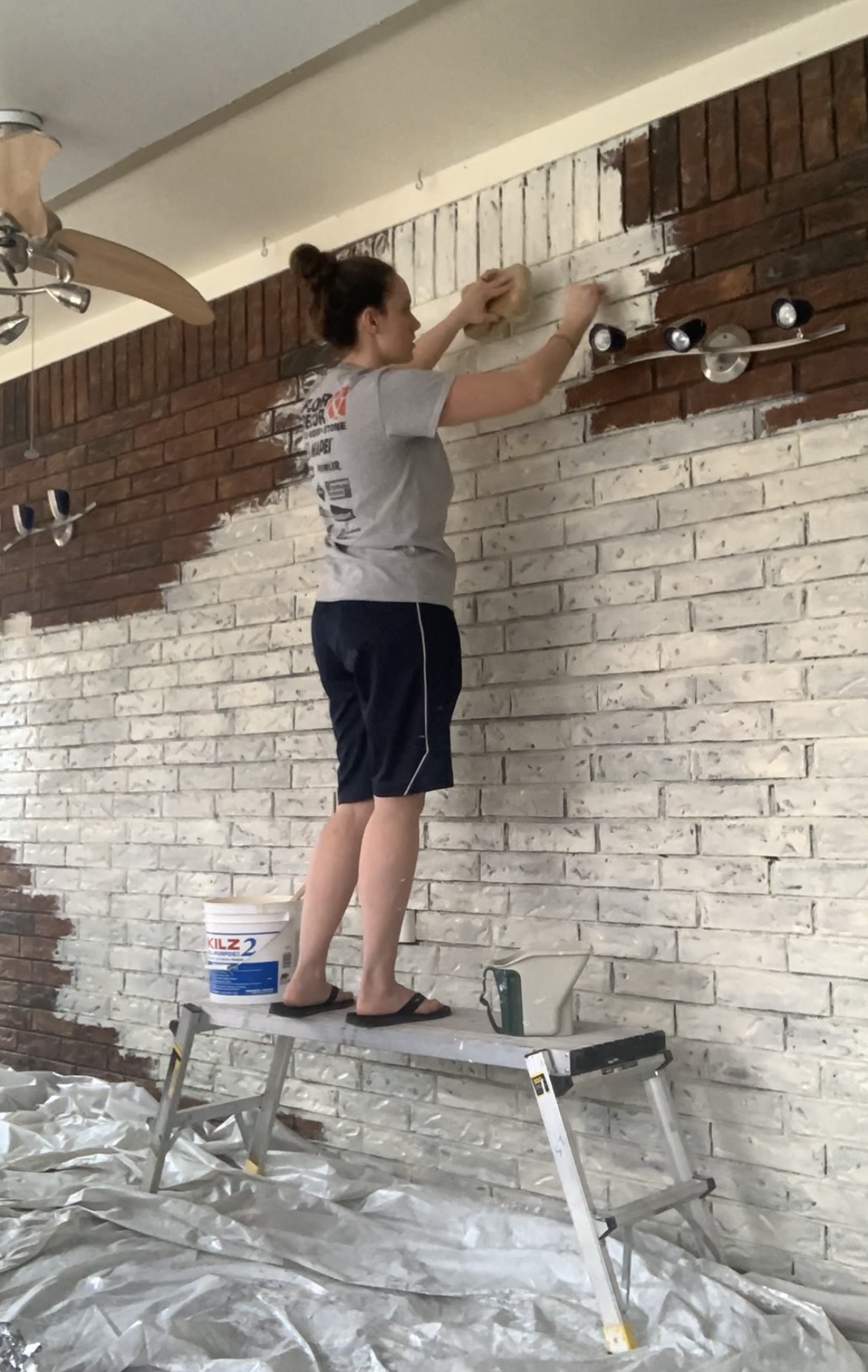 Then I "dry brushed" the paint with a paint brush and I used a damp sponge to wipe off the paint in certain areas. Since the paint was watered down, it wiped off just enough so that some of the brick color showed through, but had the "white wash" look I was going for!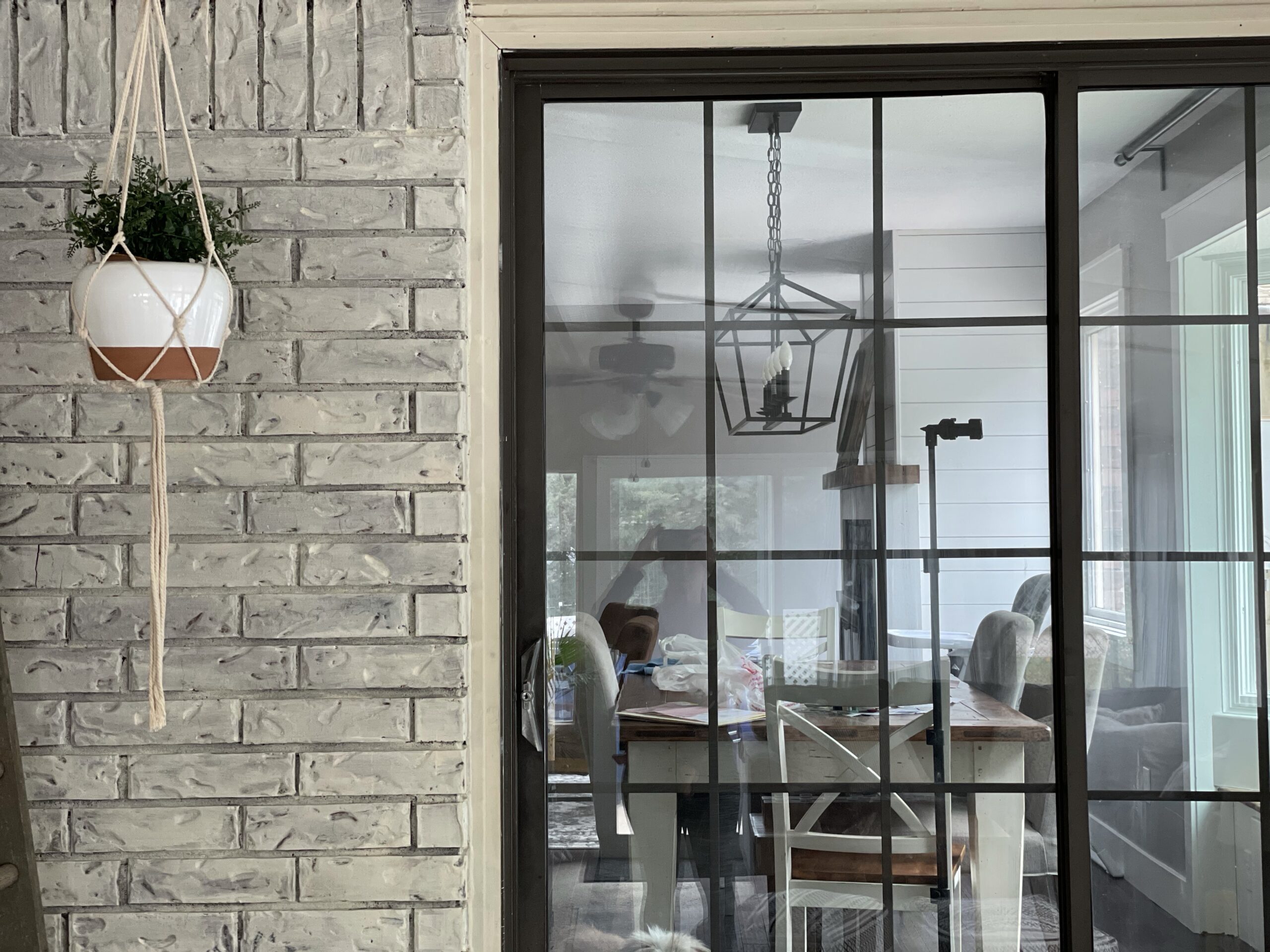 All in all, I'm super happy with how it turned out. I love how it brightens up the space but still has some interesting color variance.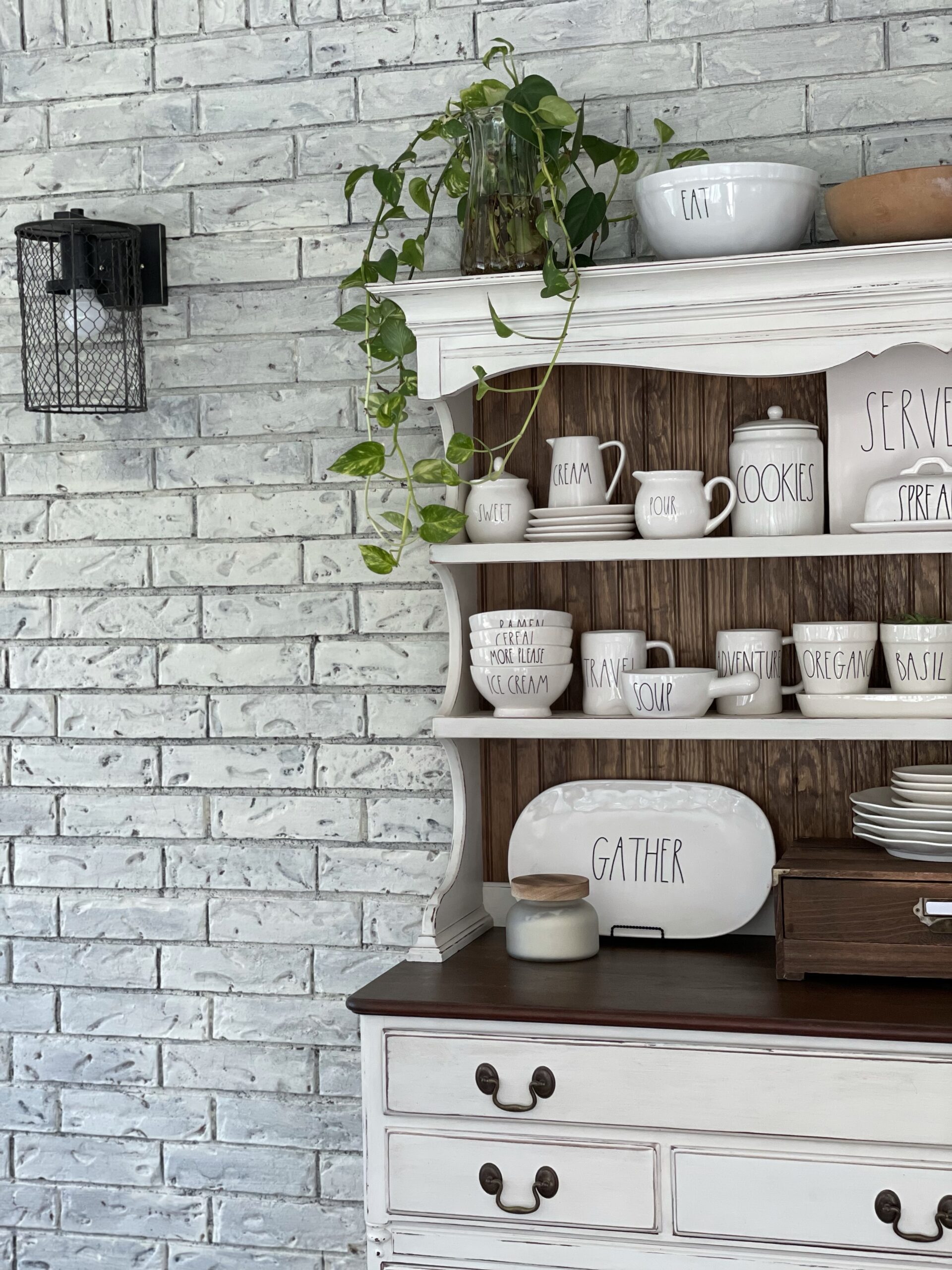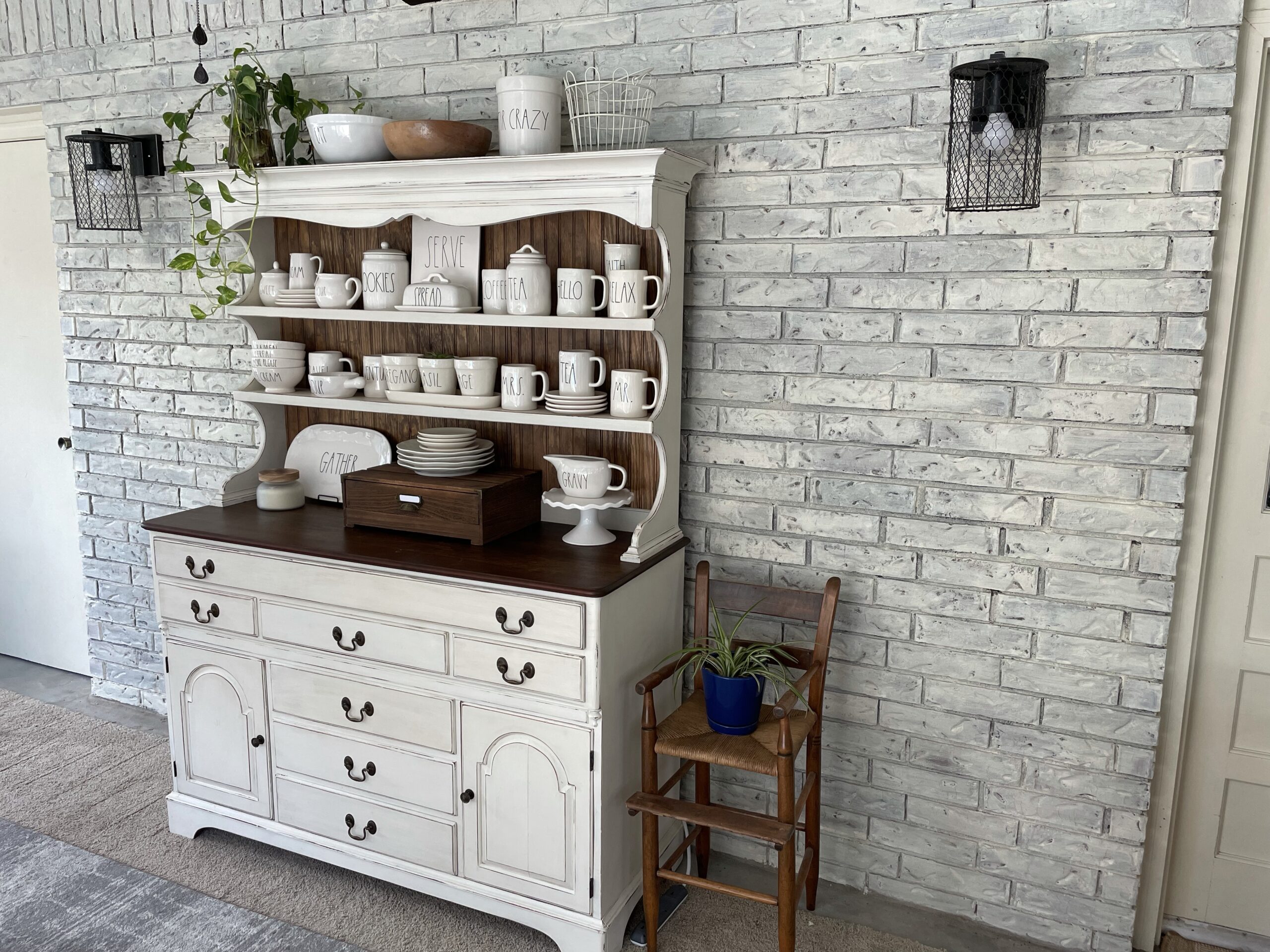 This process took about two days, working only during baby's nap times (: We used leftover paint, so it didn't even cost anything!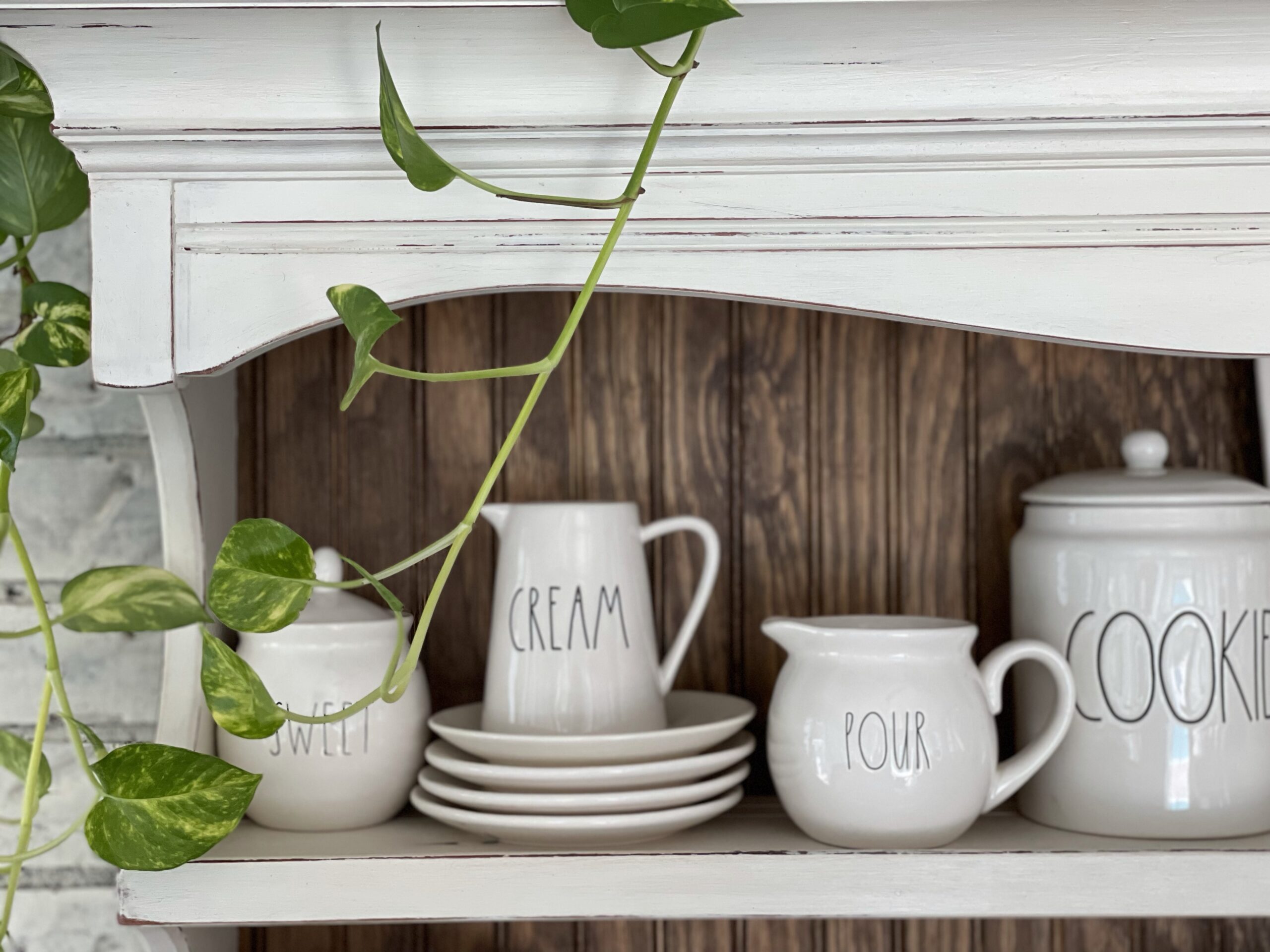 Another fun part of the project was picking out window treatments. This is where things can start to get pretty expensive, especially with so many windows. But I was determined to find a beautiful option, with out breaking the bank!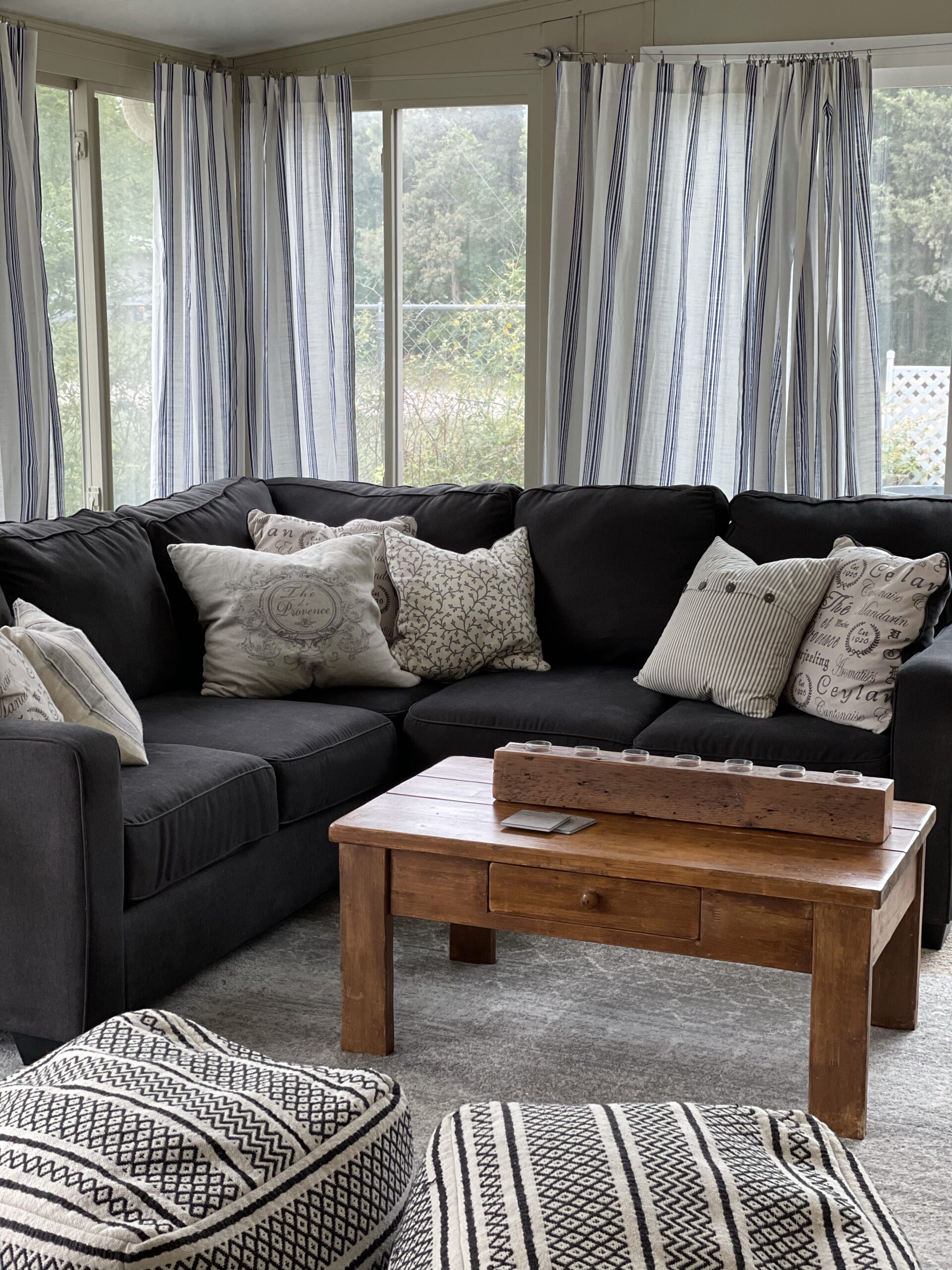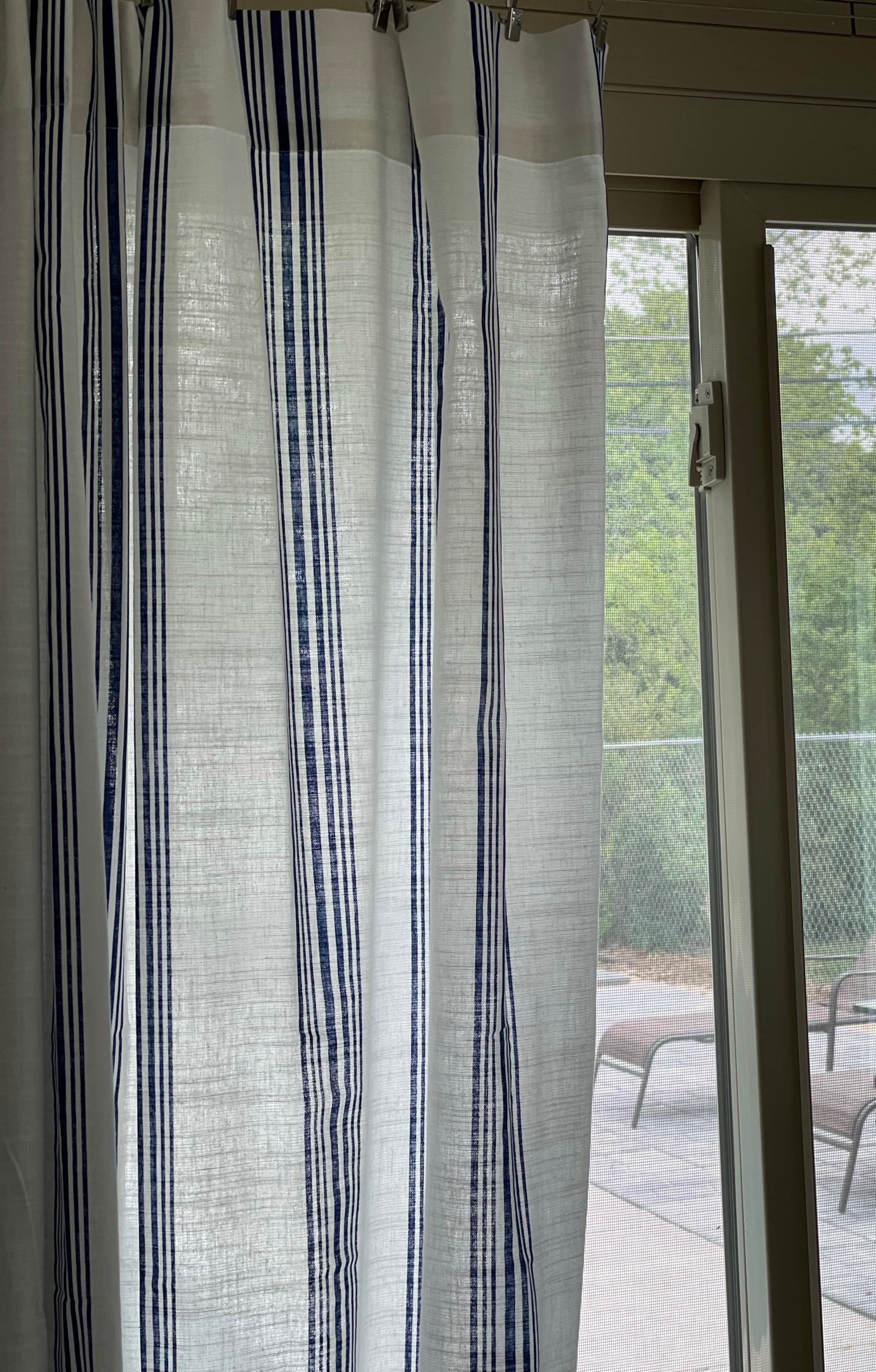 I found these curtain panels on sale from Bed Bath and Beyond. I purchased 14 panels (they were sold as pairs, so 7 pairs). I wanted curtains that provided some privacy and also some shade from the sun shinning directly in at certain times of the day.
In order to hang this many curtains, I had to get creative. I wanted these to be able to open and close easily with out having the wrestle with curtain rods (which can also get pricey).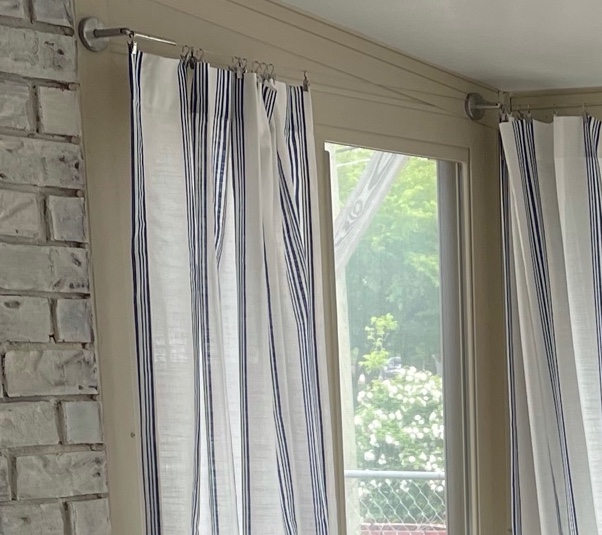 I landed on these curtain wires from IKEA. I believe I purchased three of them to go around the whole room, essentially, with each one stretching 16 feet. This was the most seamless and inexpensive way I found to hang curtains in this big of a space!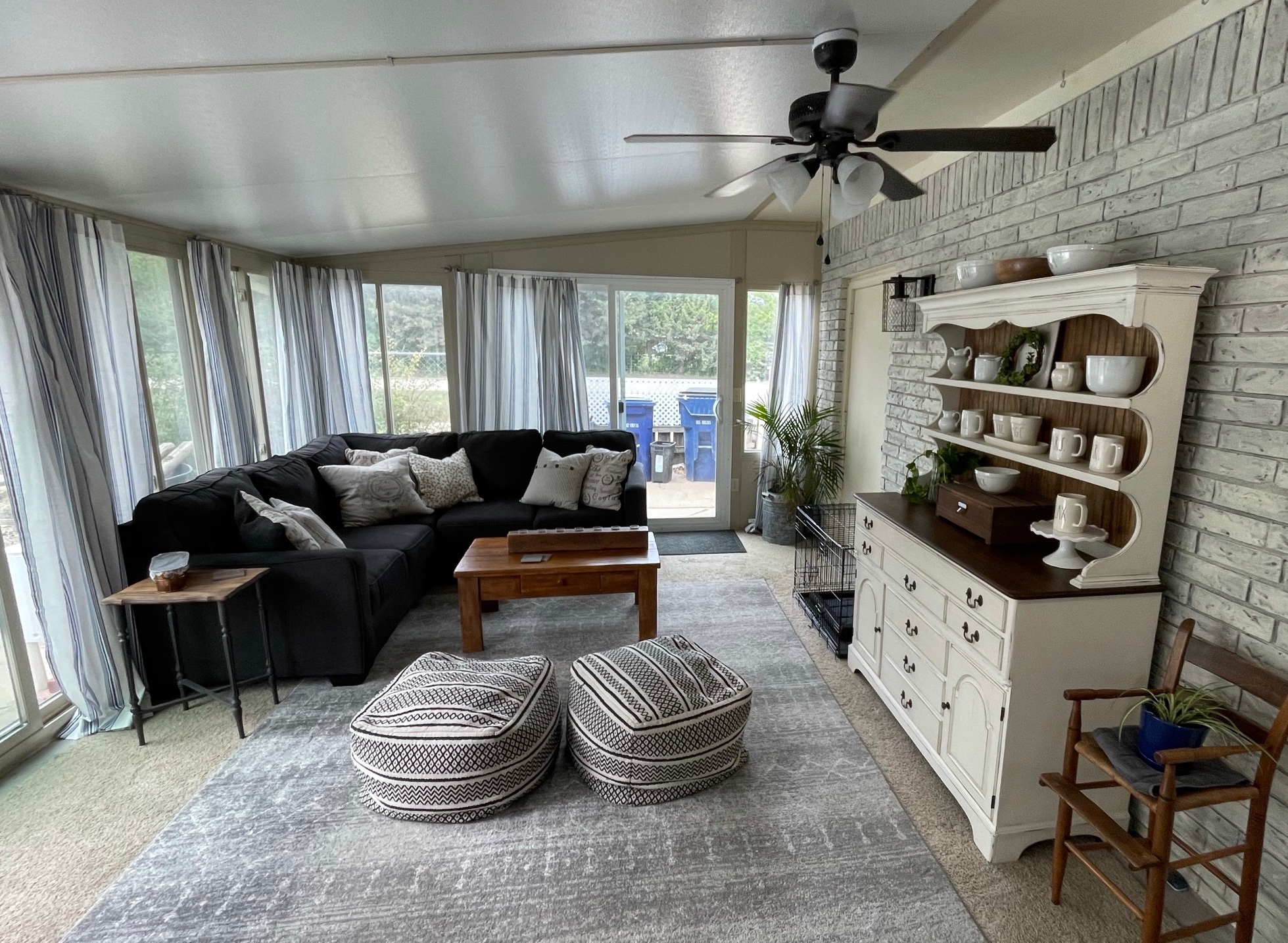 The curtains are held in place with little clips that attach to the wire and make opening and closing the curtains super easy. I spent around $200 for all the curtains, curtain wires, and clips!
We switched out the ceiling fan and also the lights for these rustic sconces.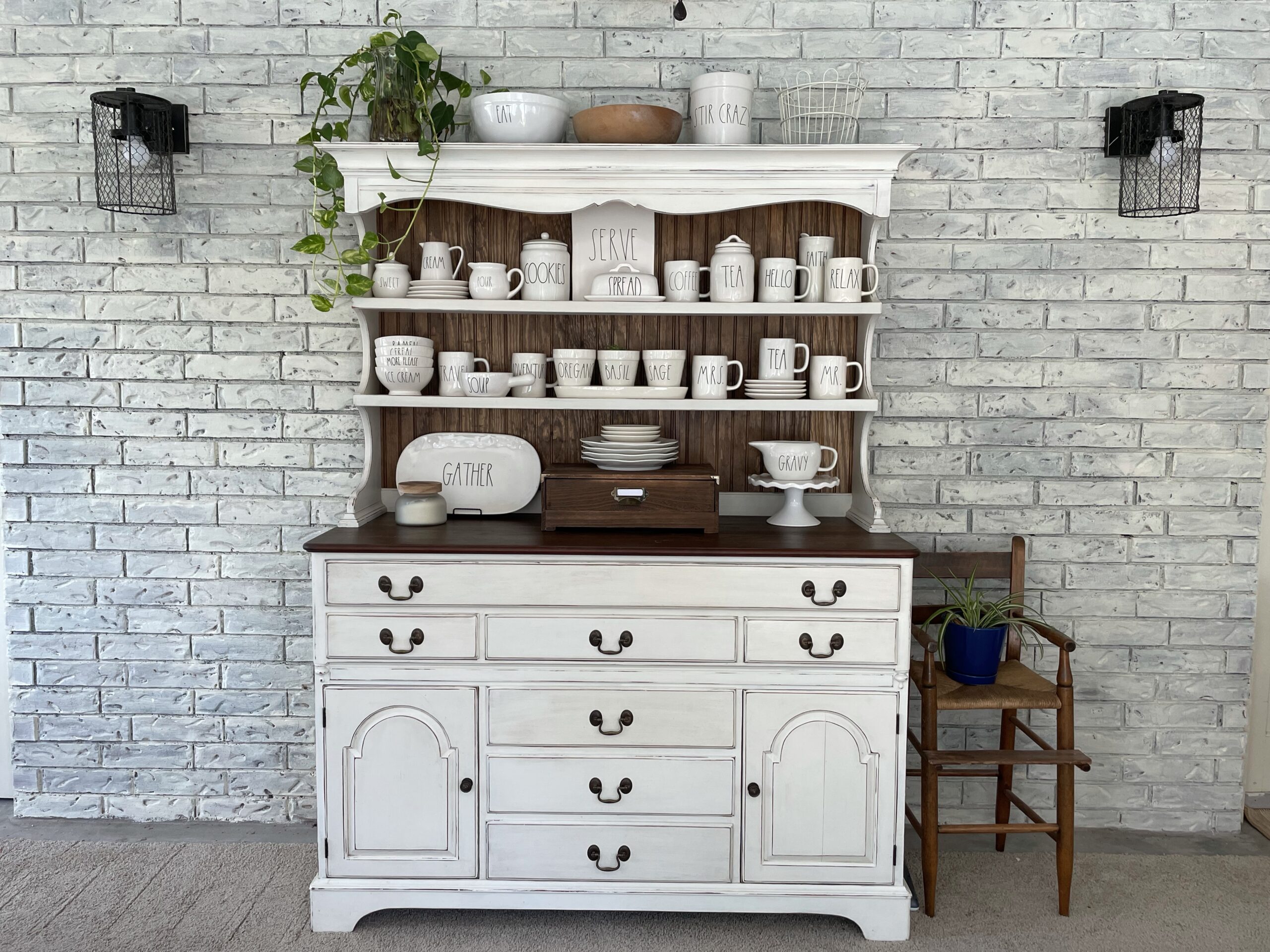 The furniture, rug, and decor were all from our old living room. It fit so perfectly we decided to keep it in here for now.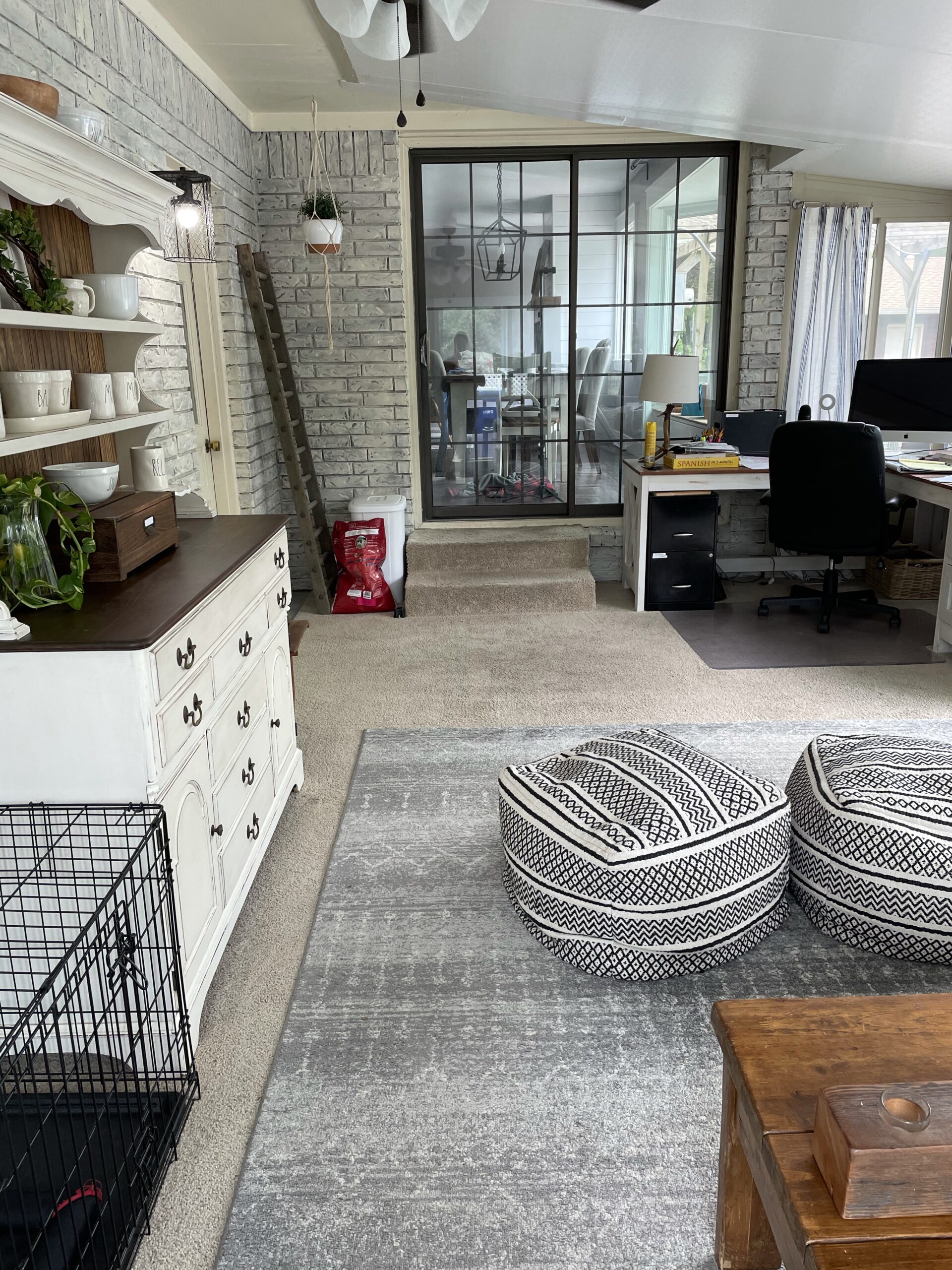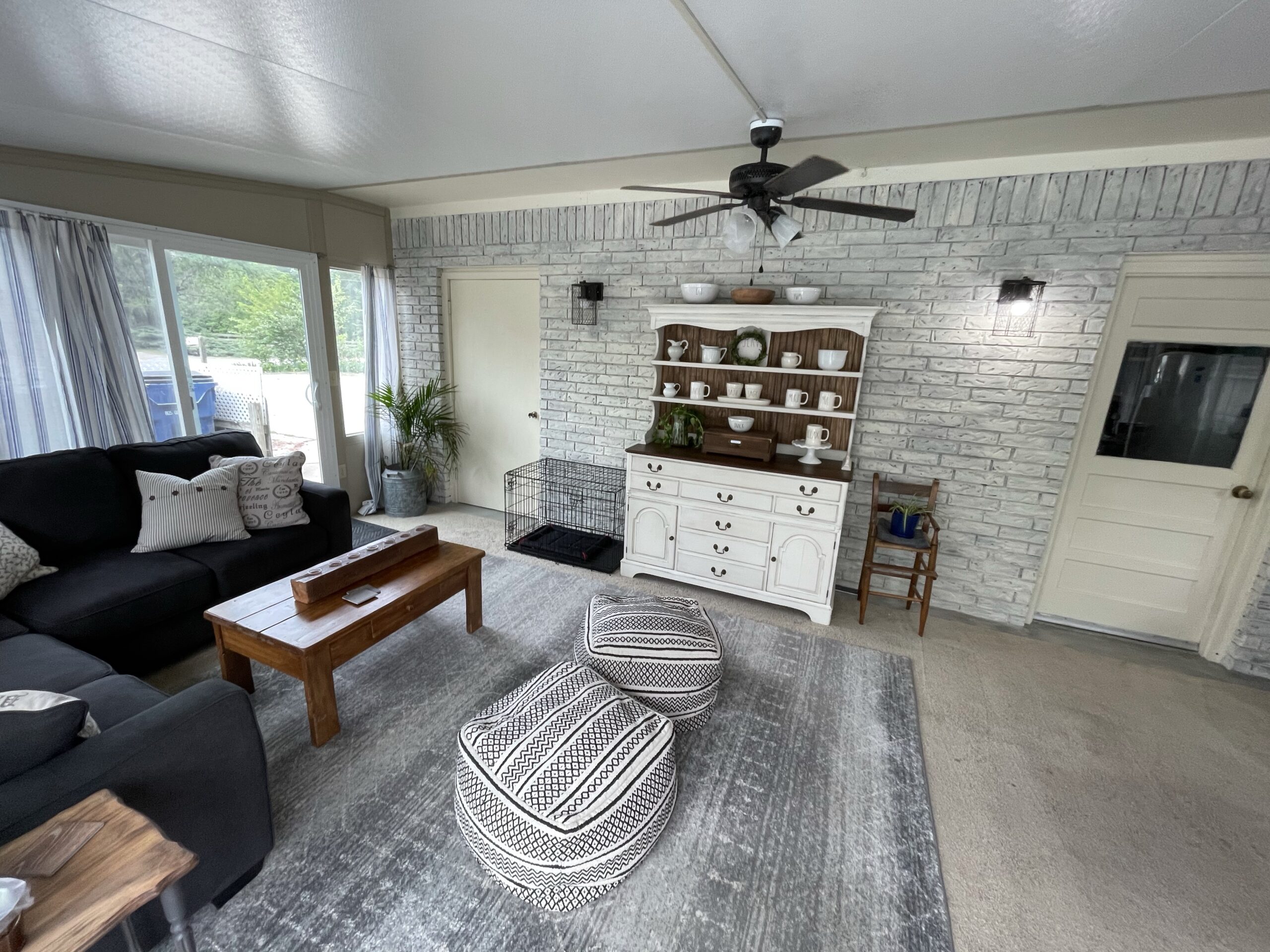 This room is not finished, and I'm thinking it's purpose will be ever changing as our family and our needs change. We hope to replace the worn out carpet with some kind of water proof flooring and also get new furniture at some point. But we're currently enjoying the space as a second living room and playroom for our son!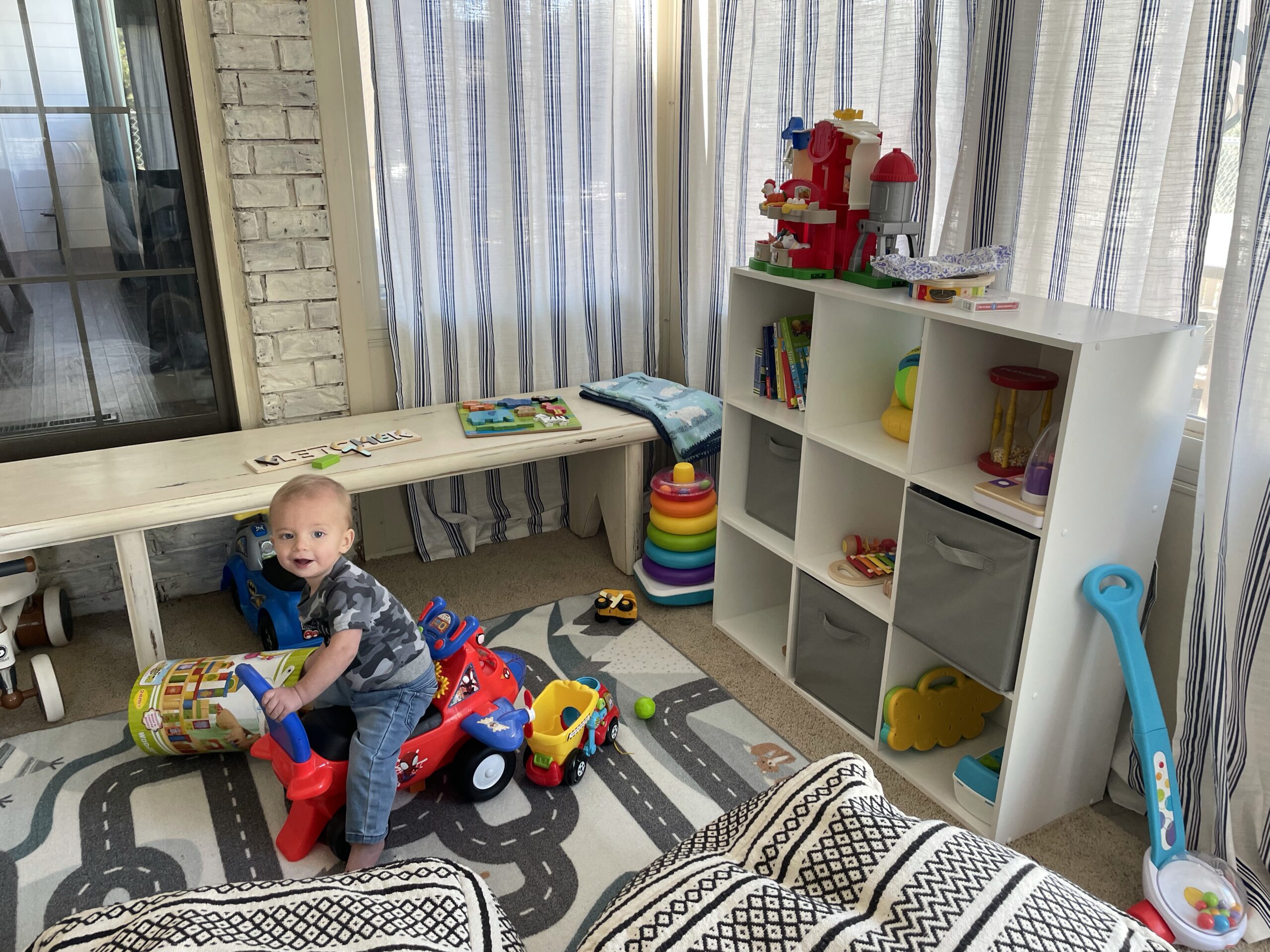 This room serves lots of purposes and I'm so grateful to be able to make lots of memories in this lovely space! Thank you so much for reading, God Bless!
XOXO
ASHLEY DIANN