Christmas is always my favorite time of year. Family traditions: the old and the new. The sound of Christmas music, the smell of homemade cookies and fresh cut trees. The beautiful Christmas lights and white snow fall (if you're lucky), and of course, gift giving!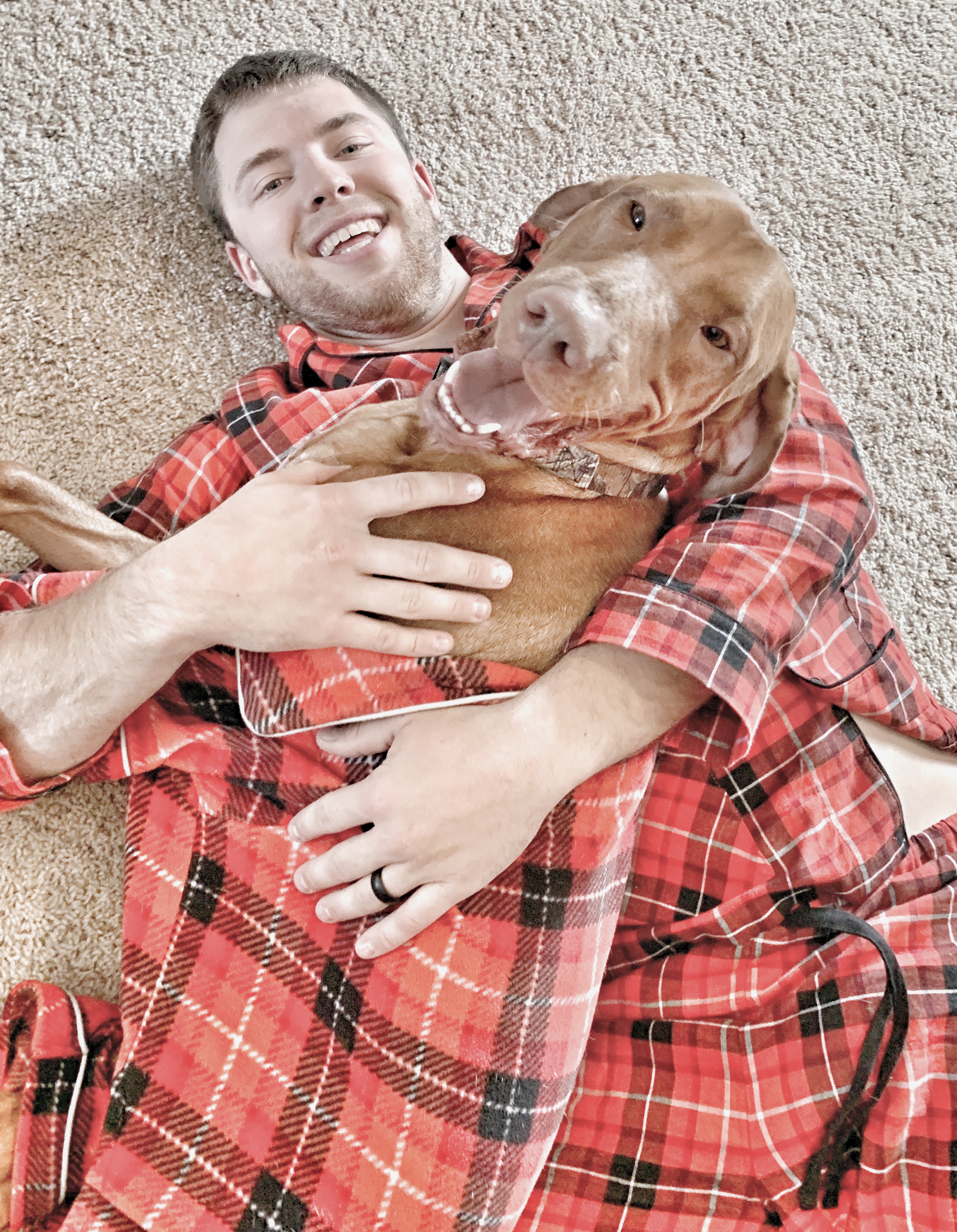 As I've grown older, I have come to appreciate the joy of giving a gift; especially one that you put a lot of thought into and/or made with your own two hands. To me, there's nothing else quite like it, and my creative mind goes crazy this time of year! I absolutely LOVE making people feel special with a homemade gift, and as cliche as it sounds, it truly is the thought that counts.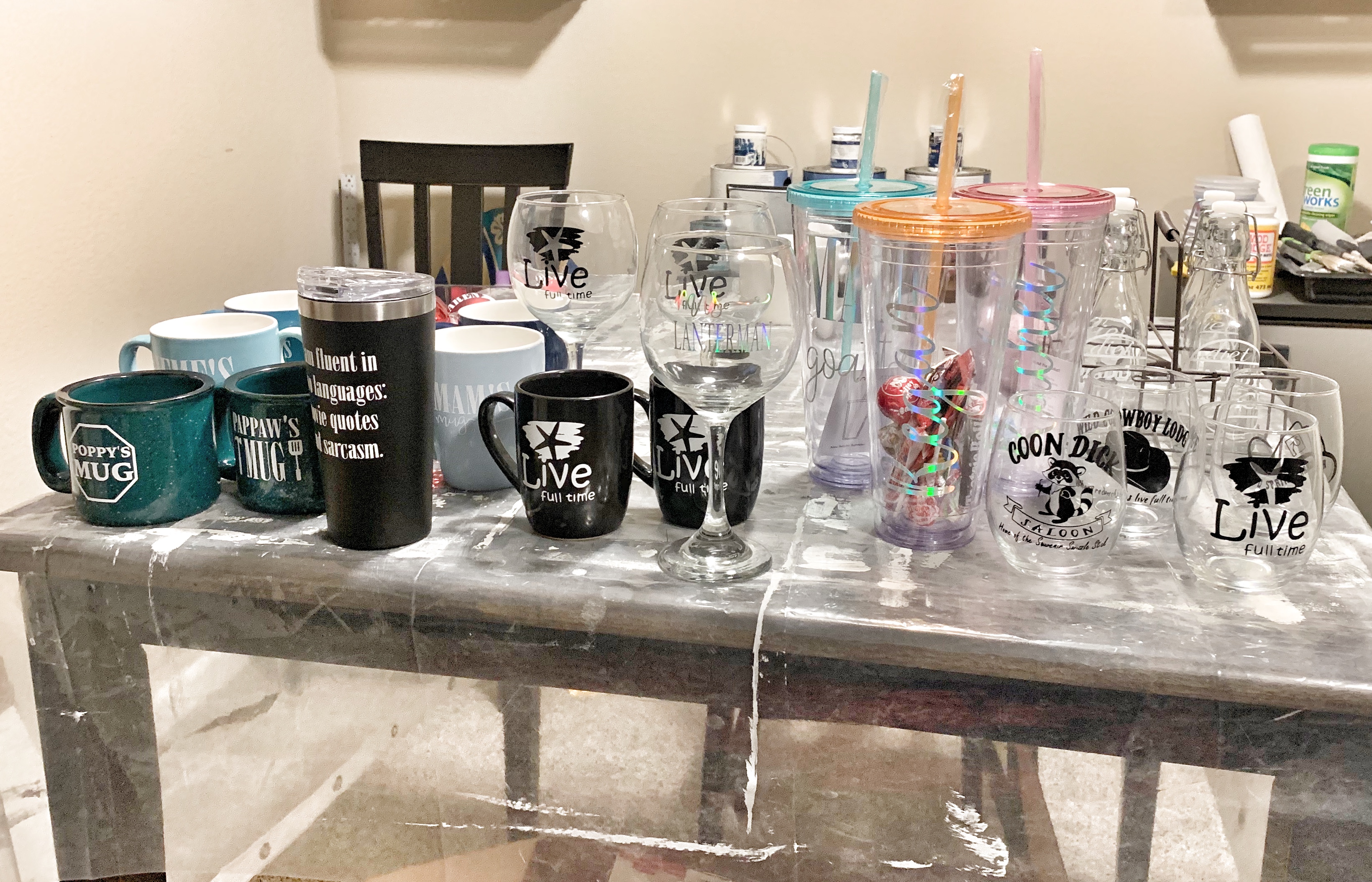 This year I put my Silhouette Cameo cutter to work and made personalized mugs, wine glasses, soda bottles, phone cases, shirts, and ornaments for the family! We arrived back from a ten-day trip to the Bahamas, and I had about a week to create these in time for Christmas! I was busy to say the least… but definitely in my creative element! I also started a Christmas tradition five years ago of making a scrapbook for Logan of the whole year. This is the gift I look forward to giving the most because I love to look back on our year and see all that happened and how we grew together.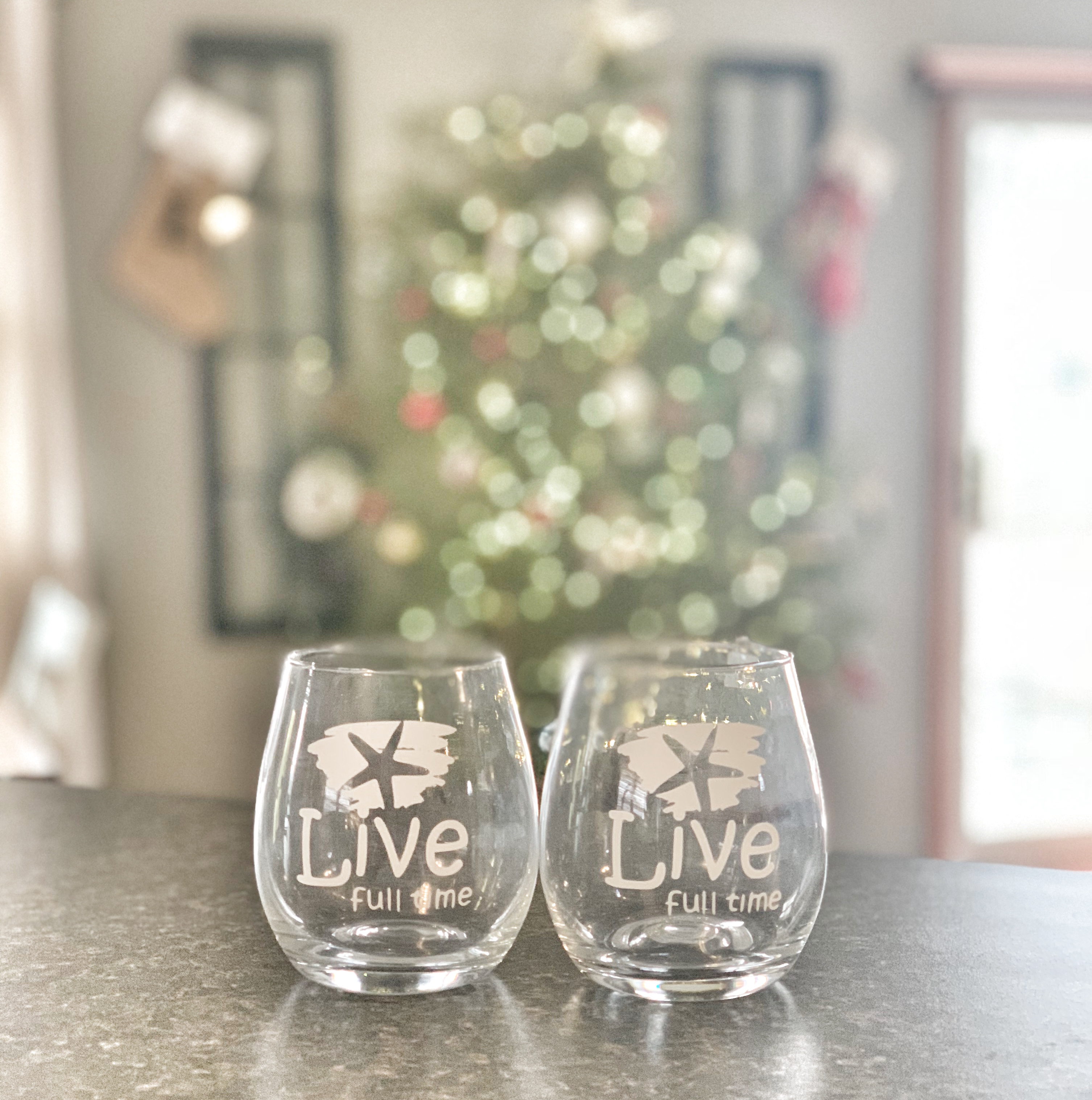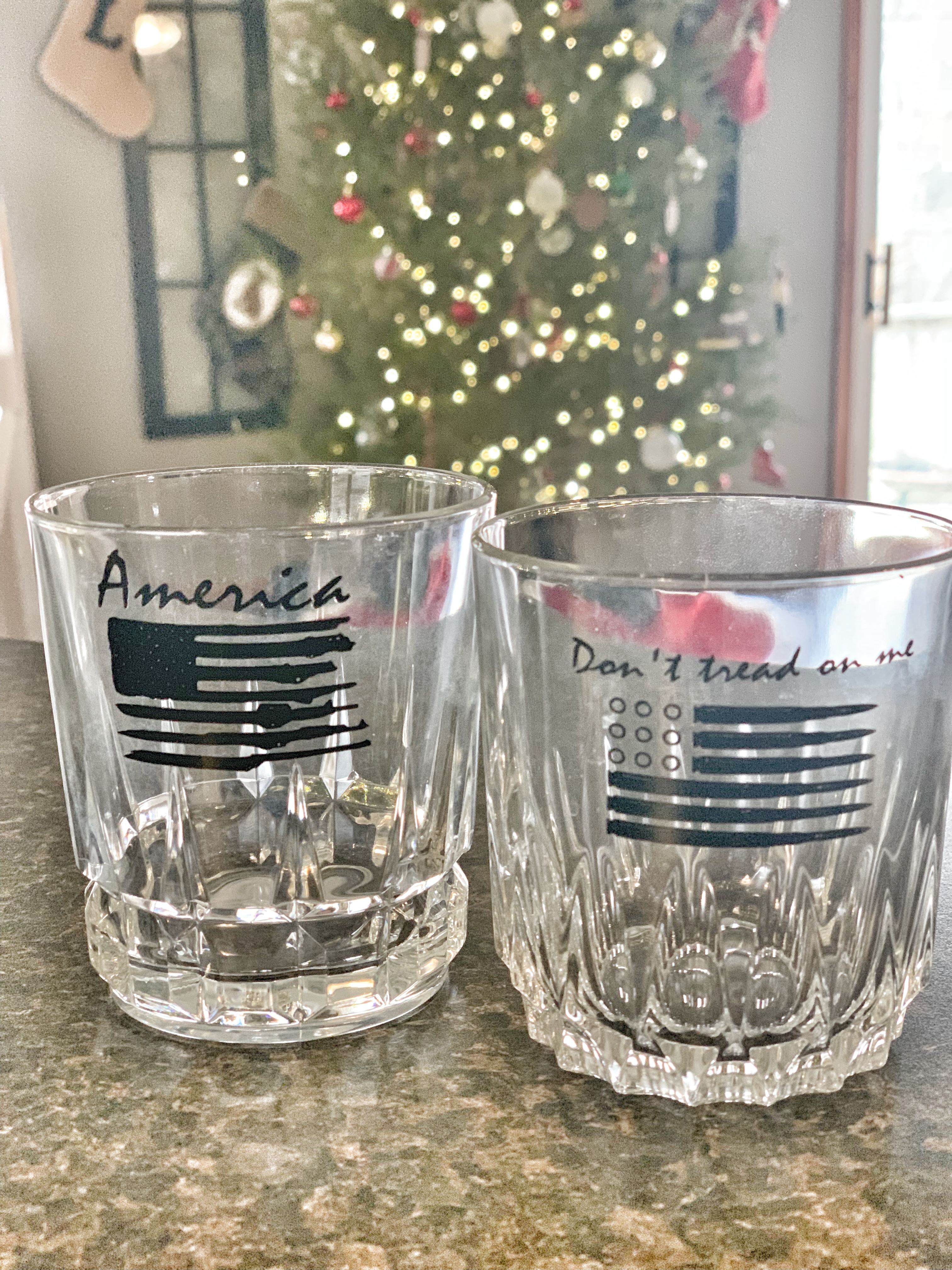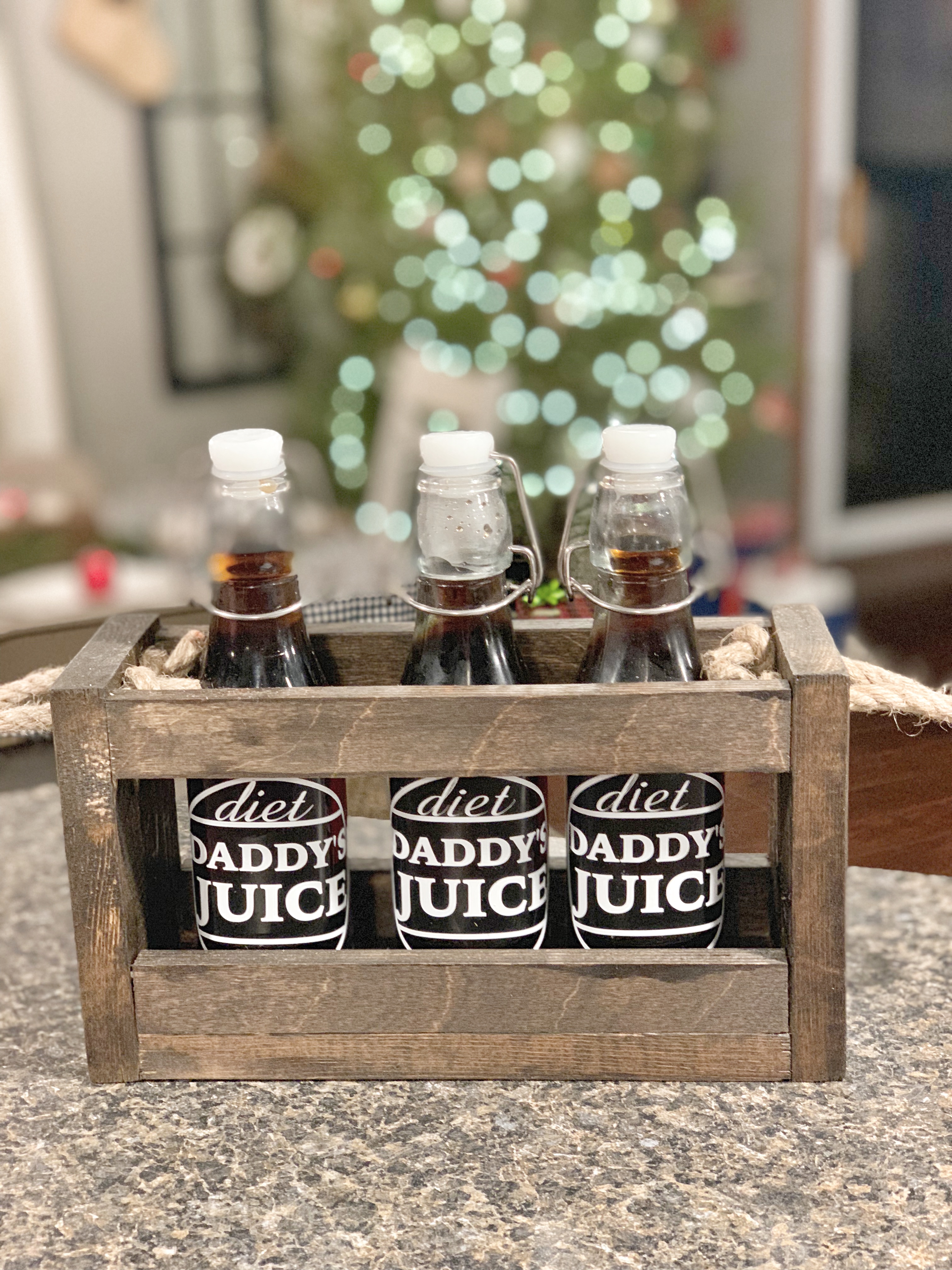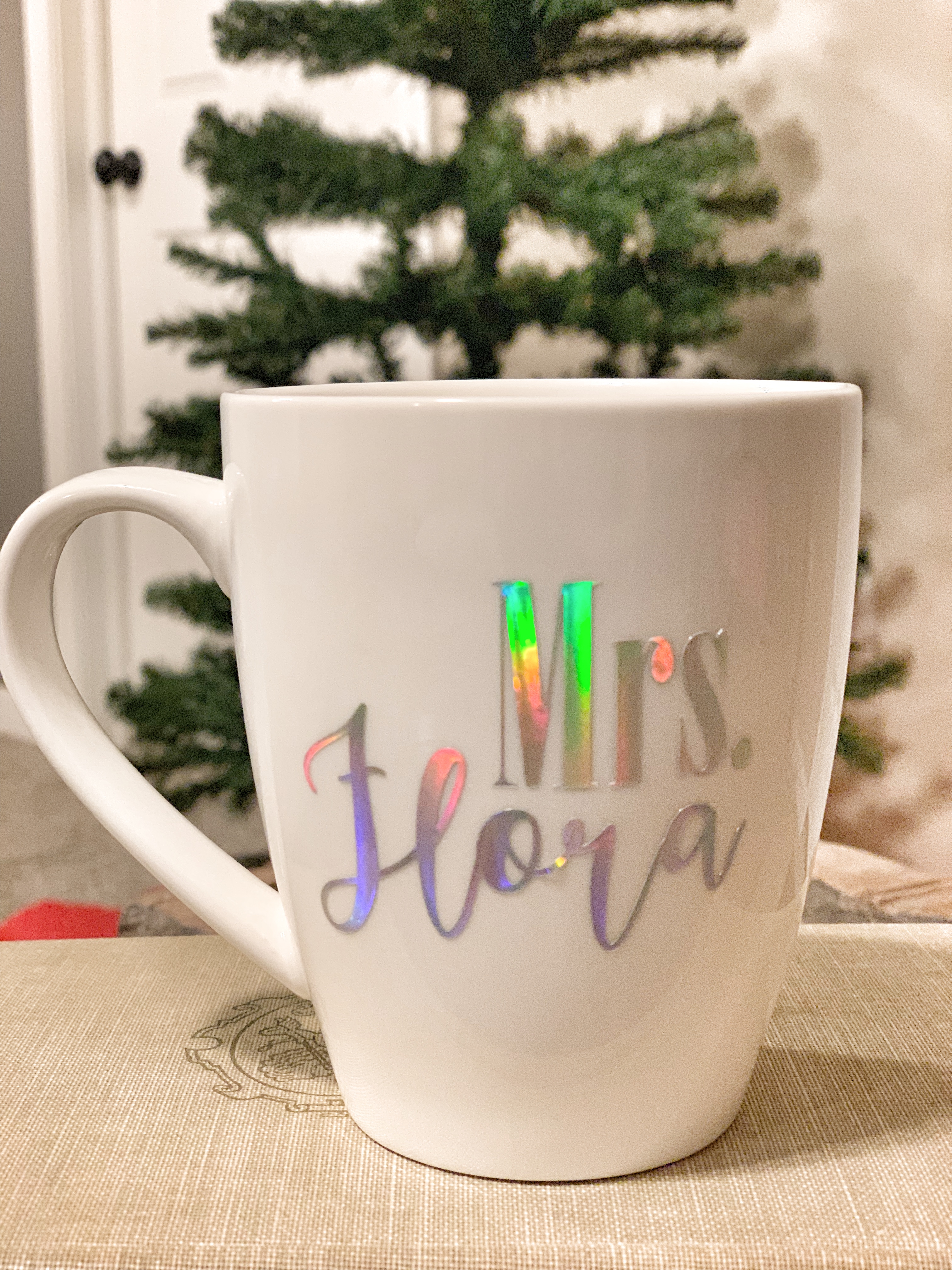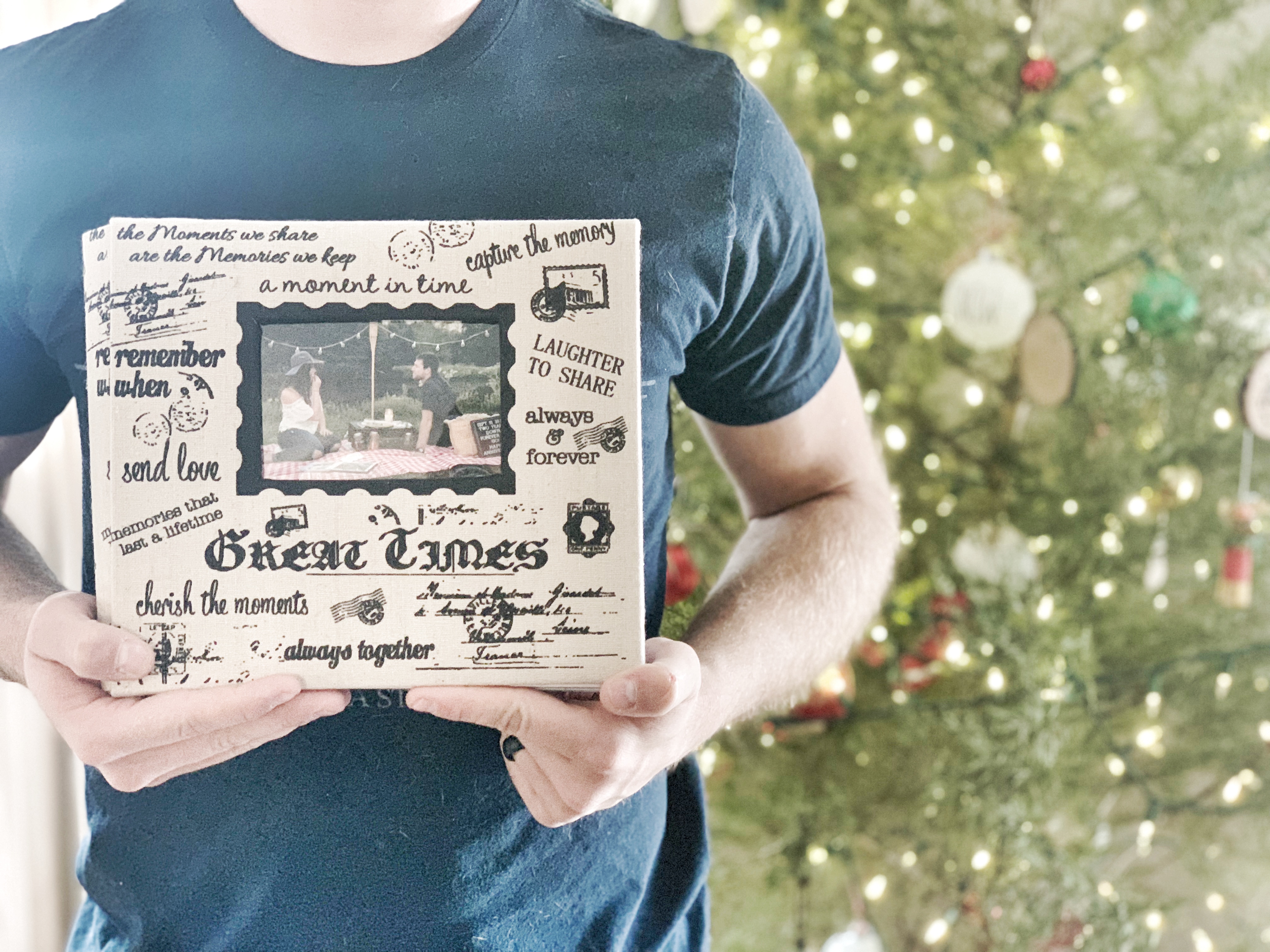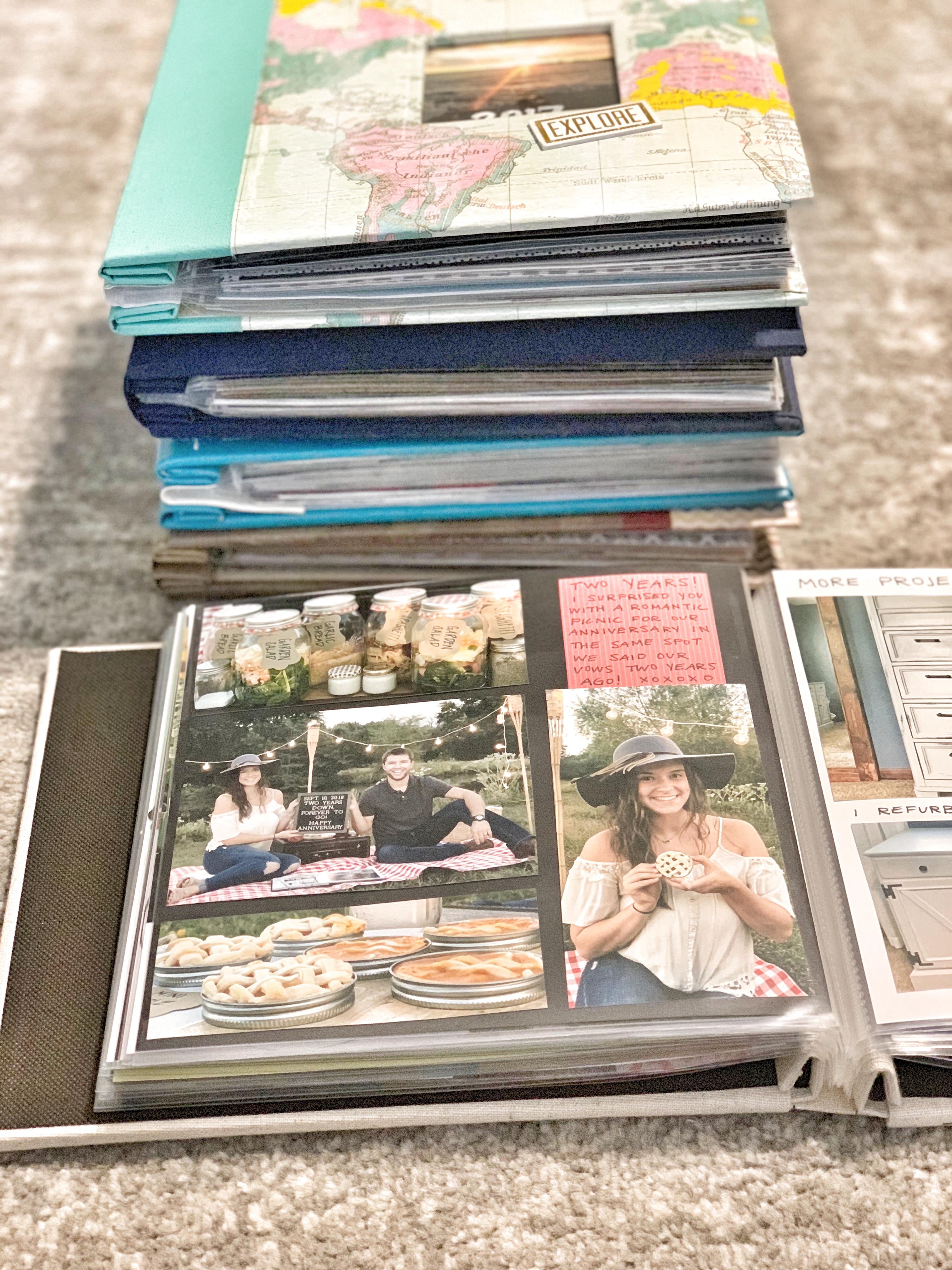 Along with gift giving, I cherish time with family and friends. This year I had the opportunity and privilege to host Christmas eve at our home with my dad's family! This was such a gift to me because it has been too long since we have had a Philip family Christmas, and I was so glad to get everyone together for the holidays.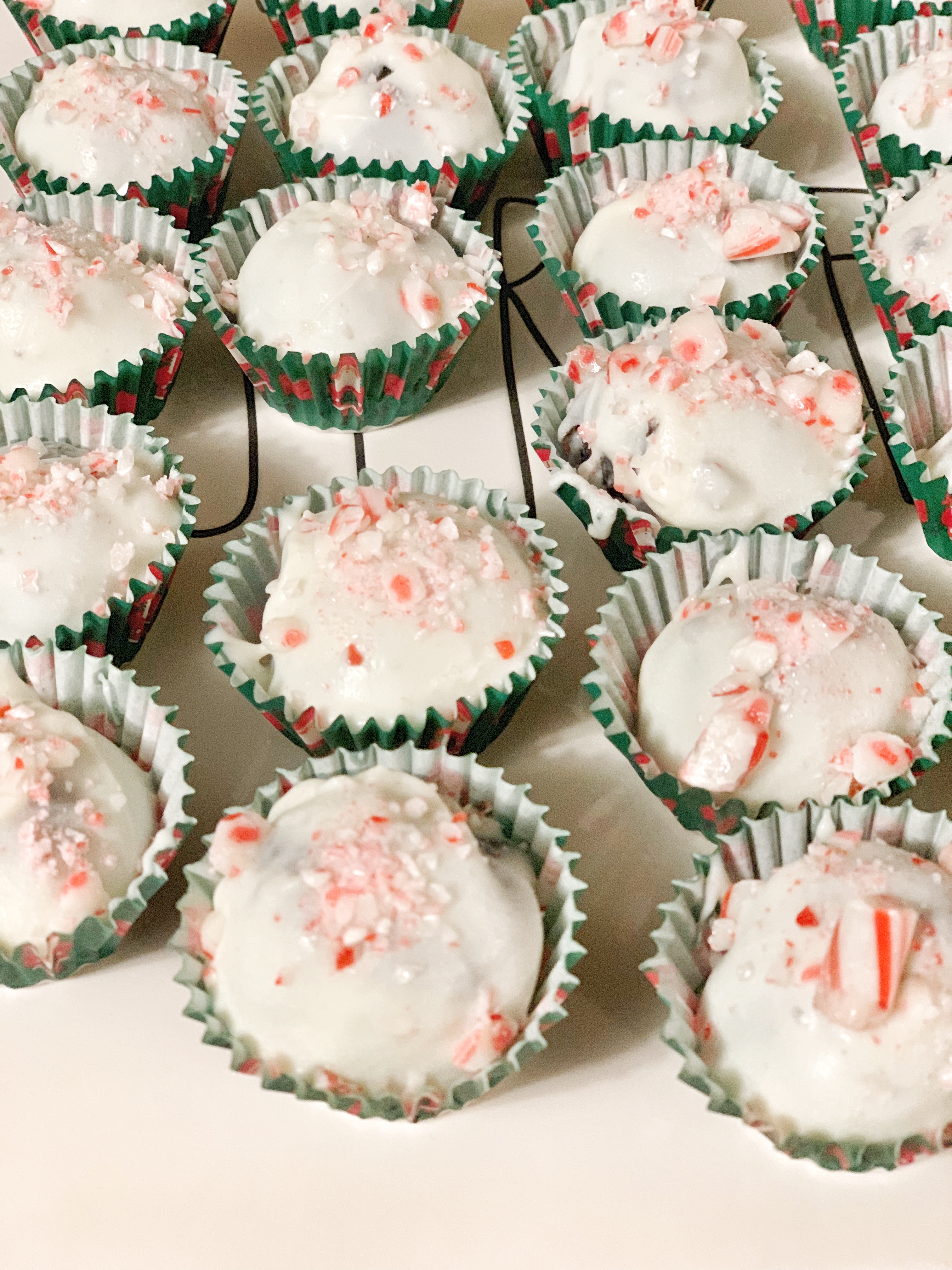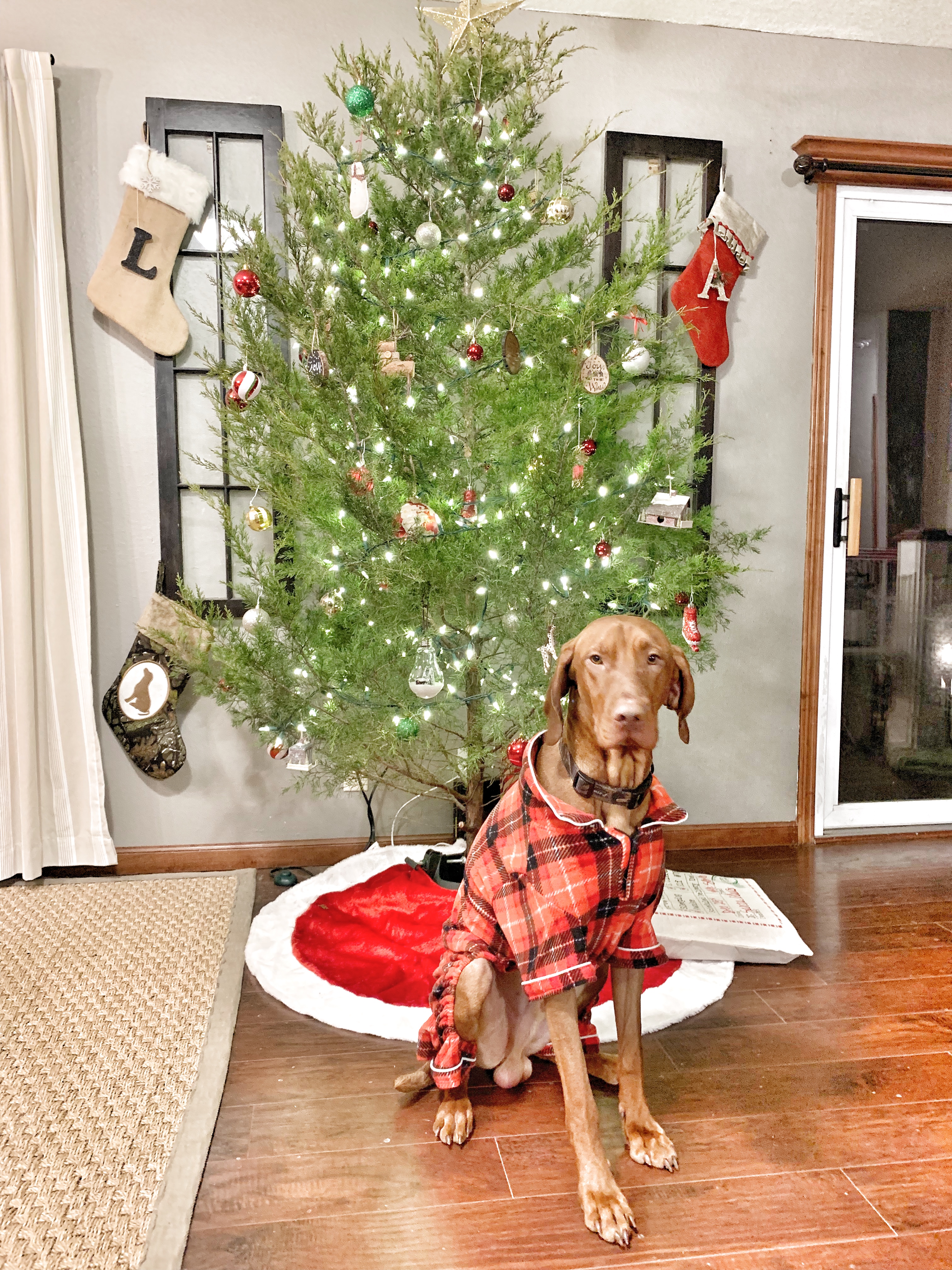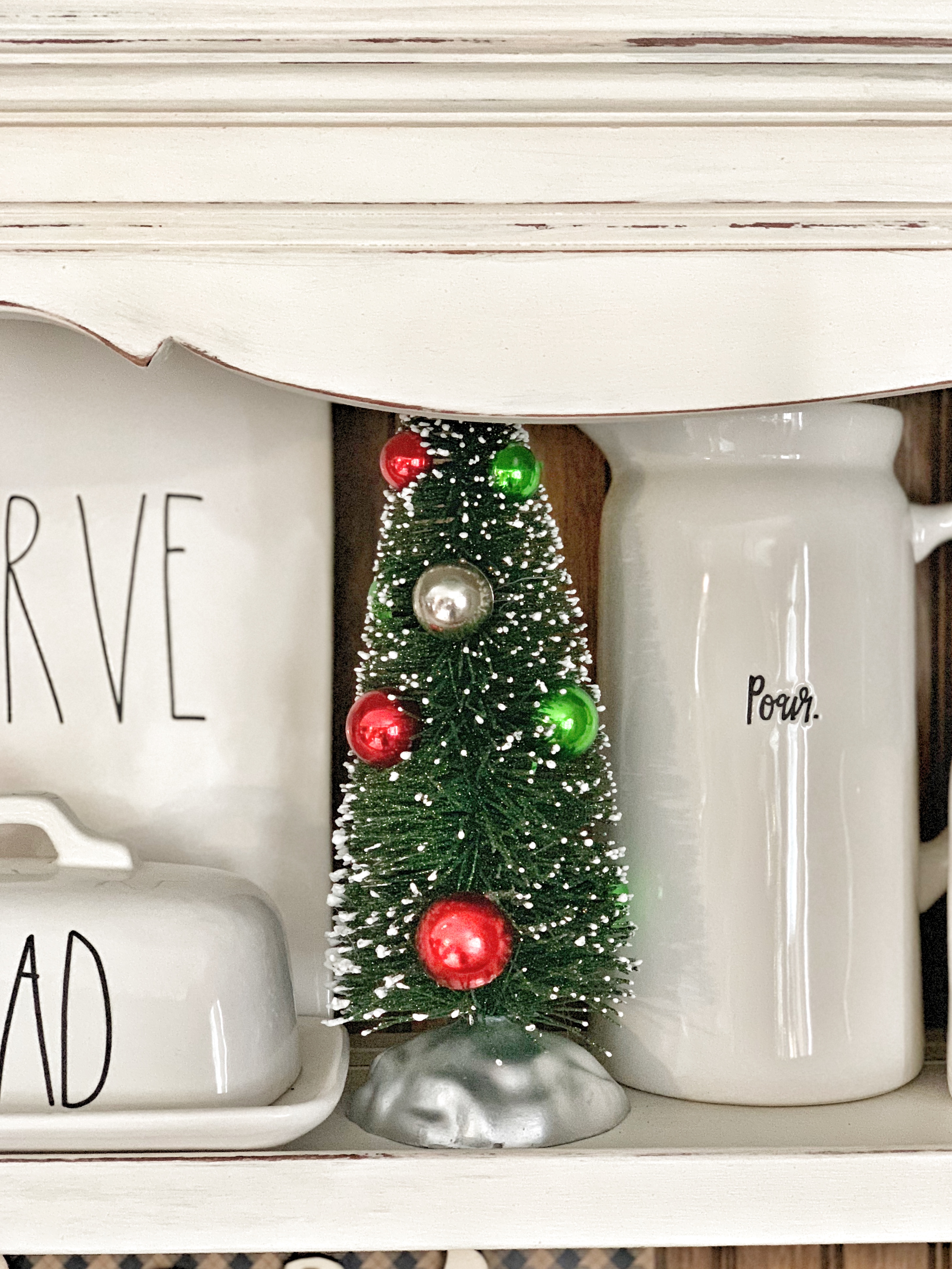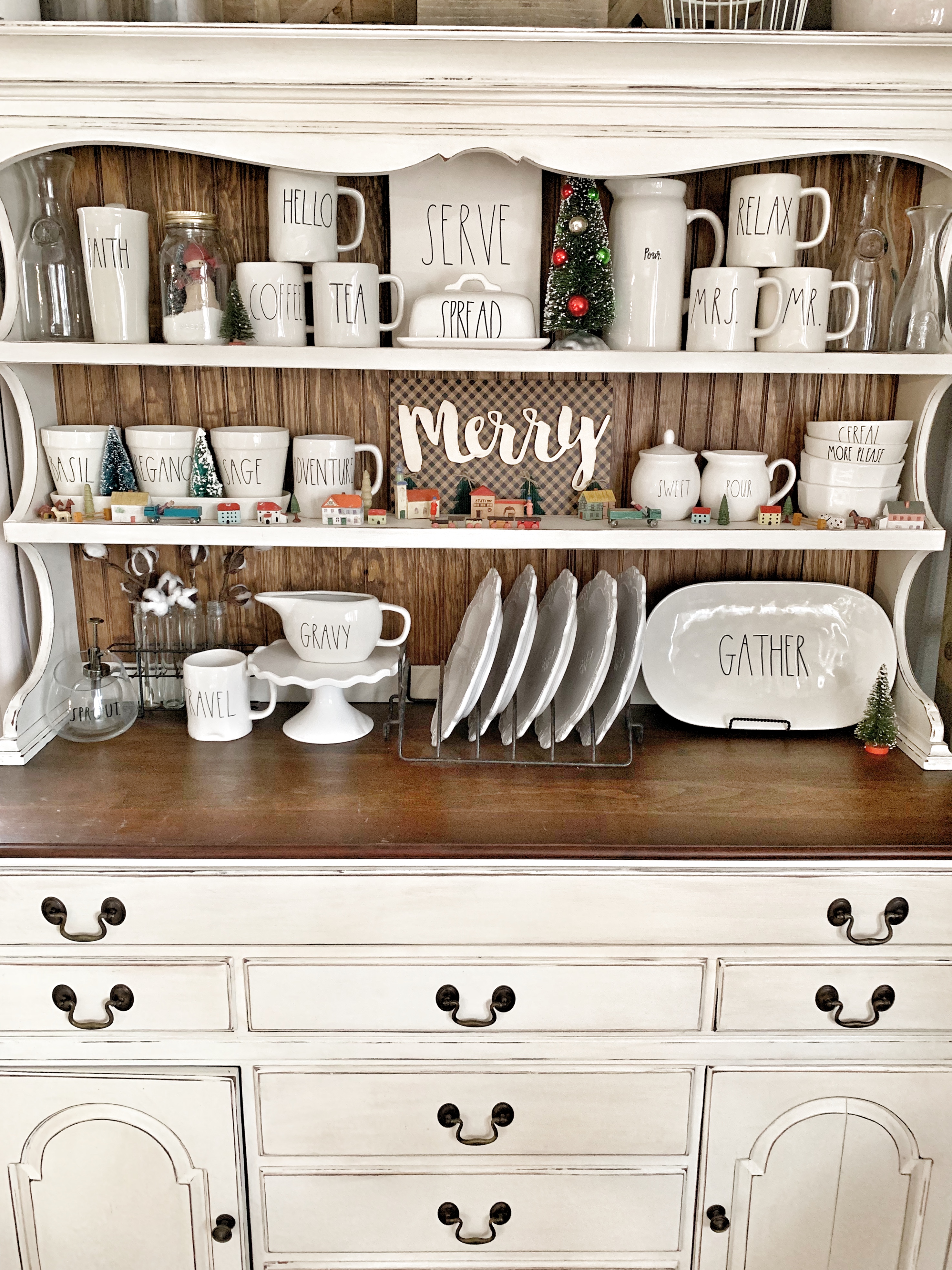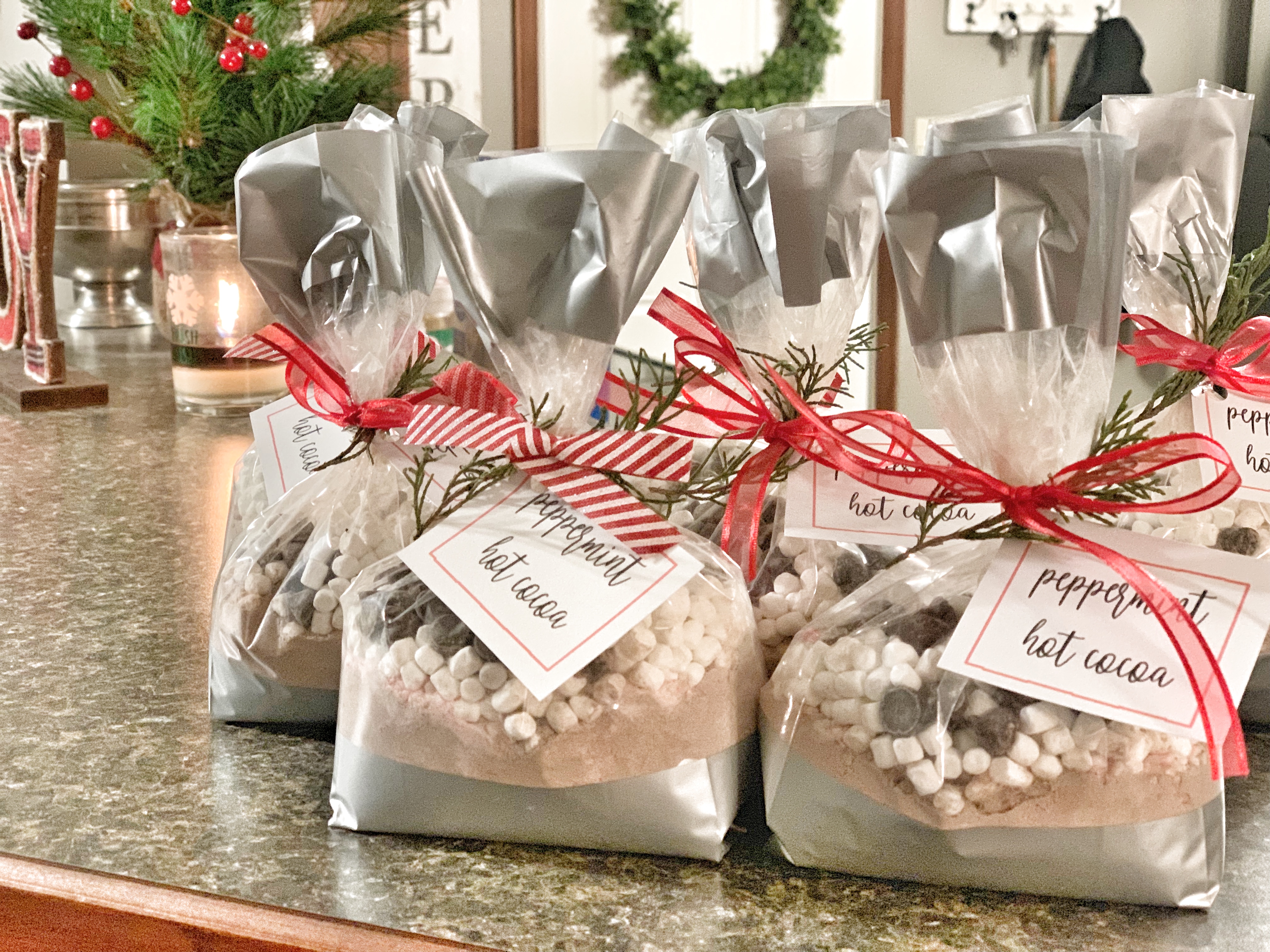 Since we were gone the first two weeks in December, I waited to decorate until we got back. Logan and I cut down our own tree for the first time together on his parent's land! I created my table setting with black burlap placemats (some that I had already and just cut into rectangles), a mixture of gold and plaid chargers (Dollar Tree and Hobby Lobby), white dishes, a candle holder that we made last year, and fresh branches from our Christmas tree.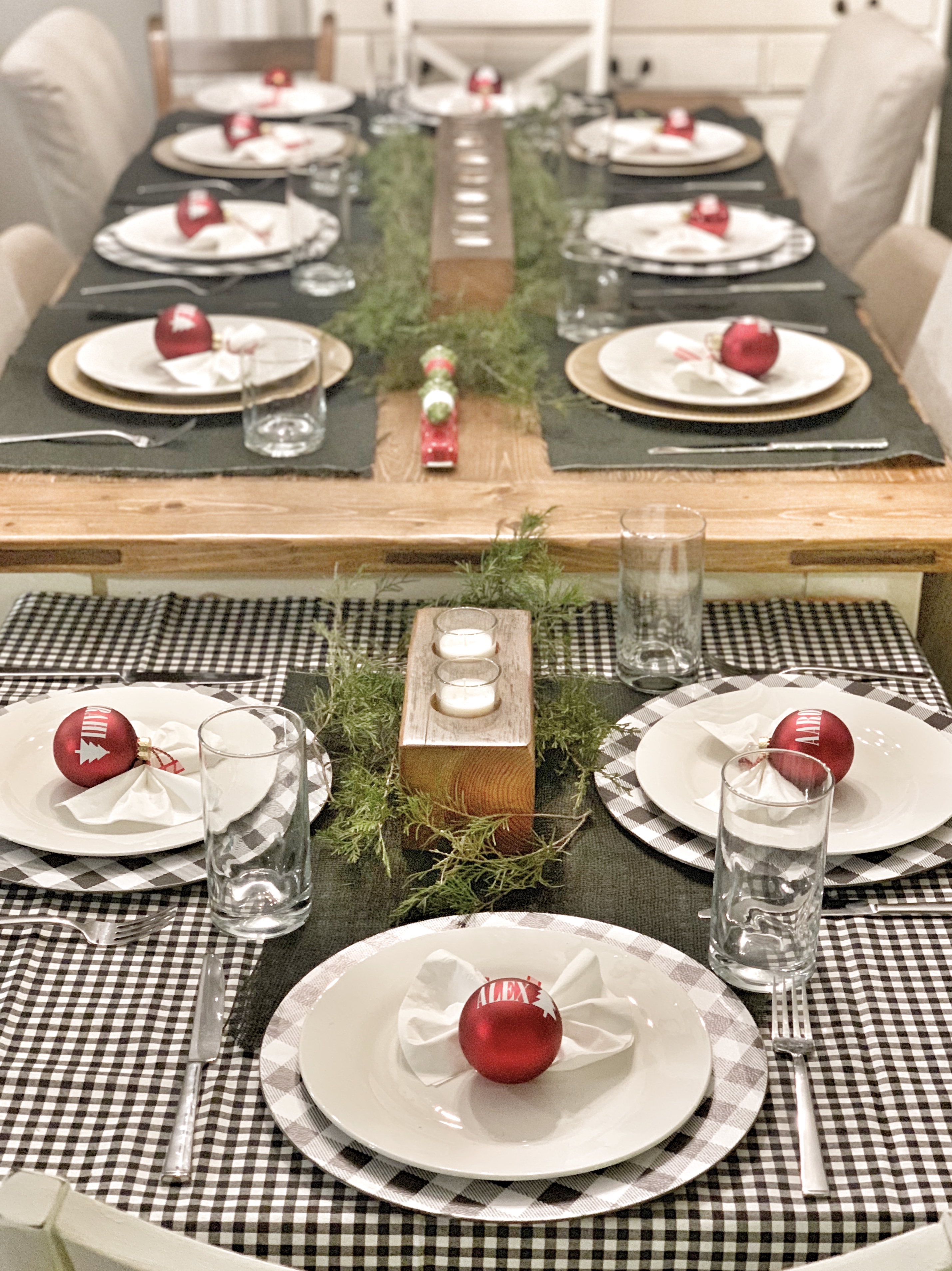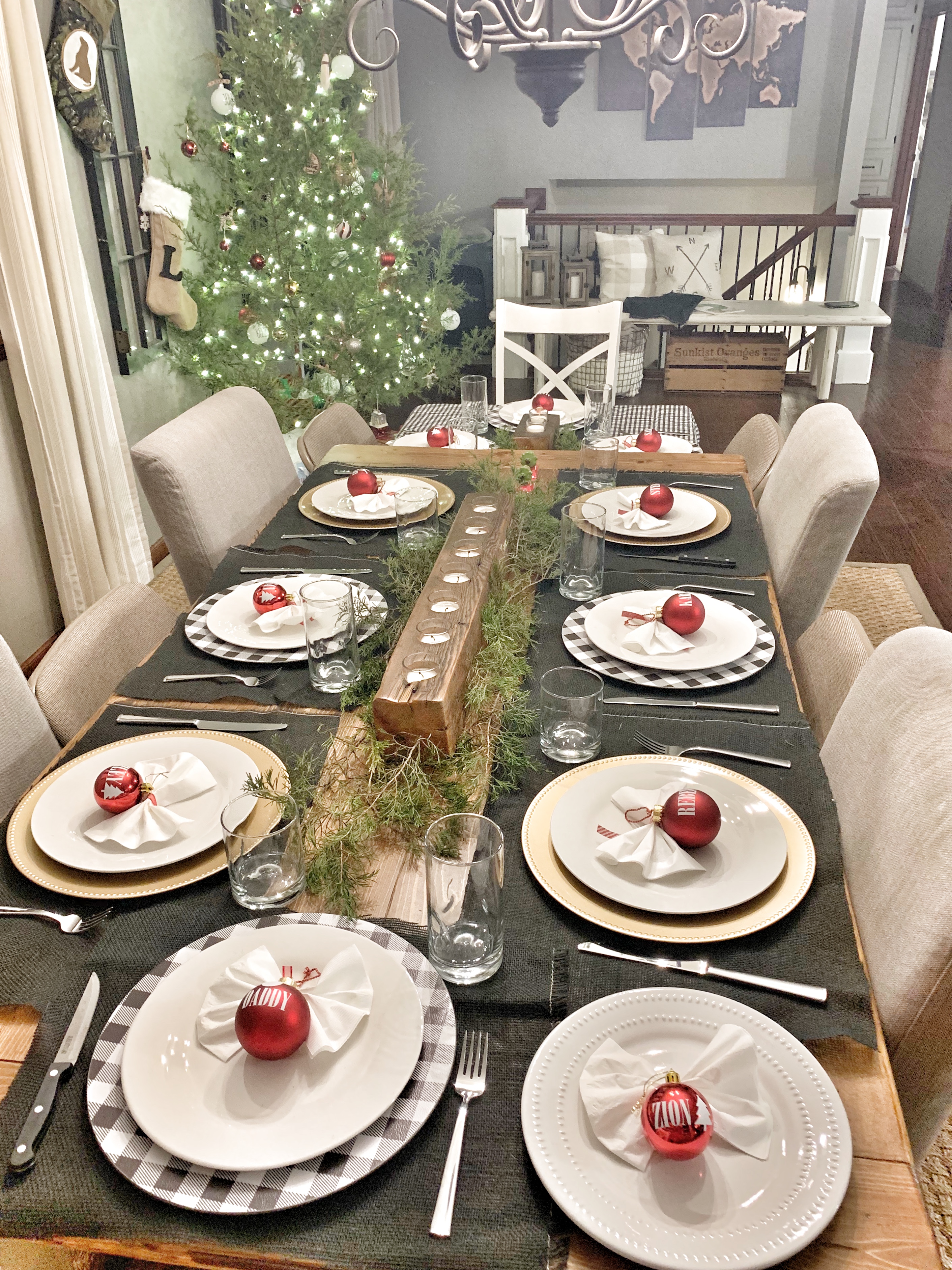 The plaid table cloth on the end table was fabric that I purchased from Hobby Lobby awhile back, and instead of name cards, I made personalized ornaments for everyone to take home! I really enjoyed making this holiday tablescape, and I love just how simple and beautiful it turned out!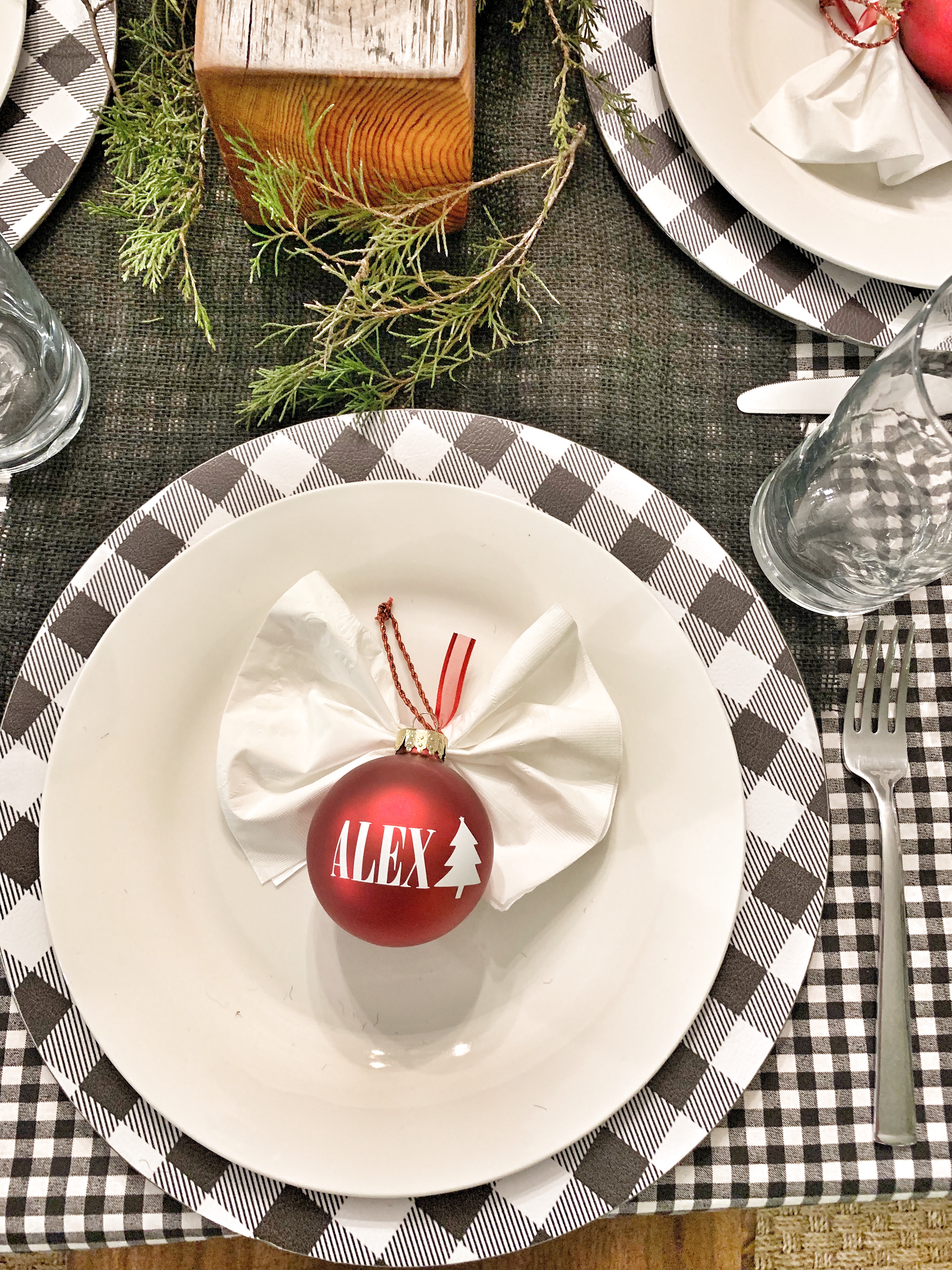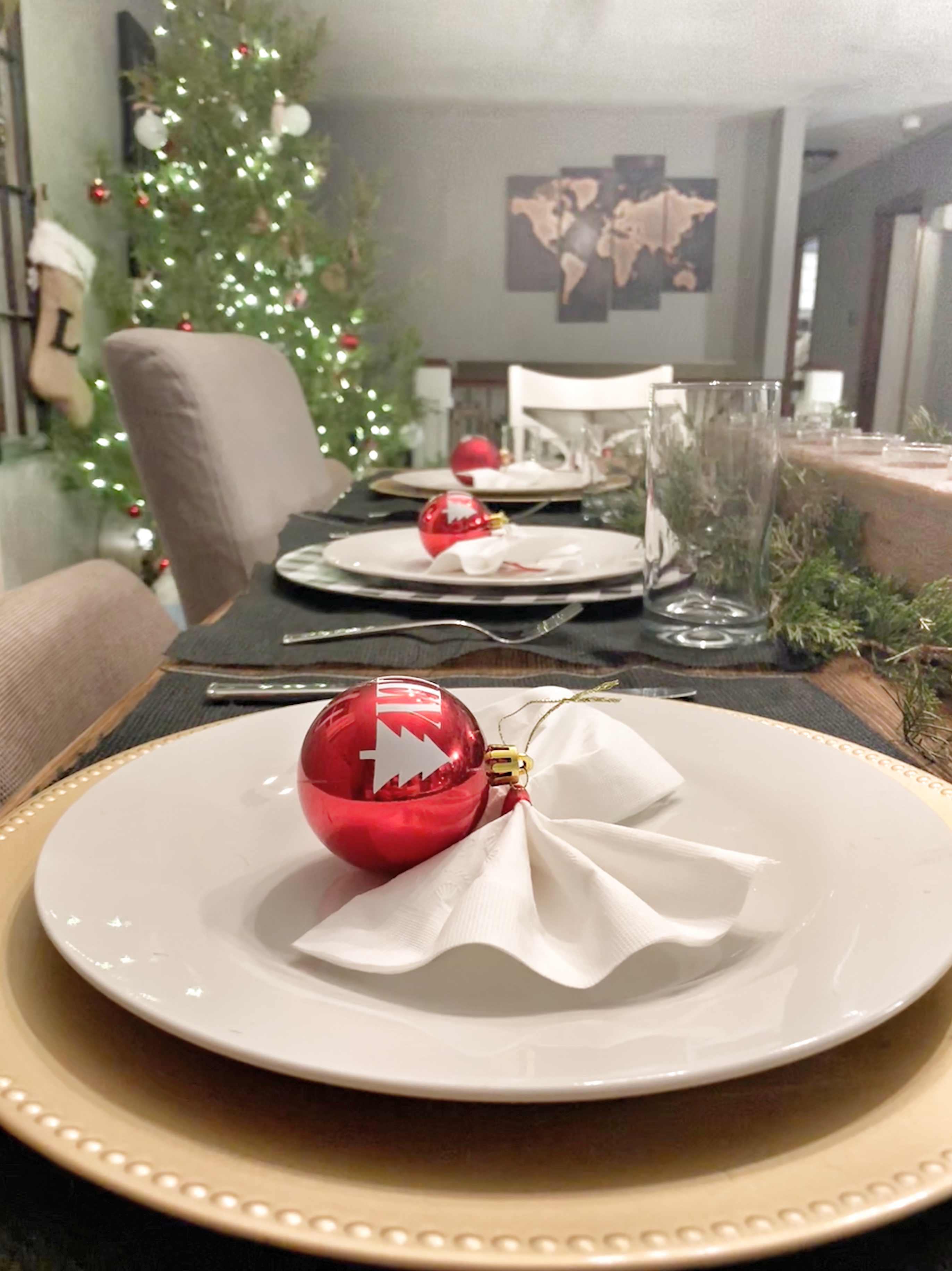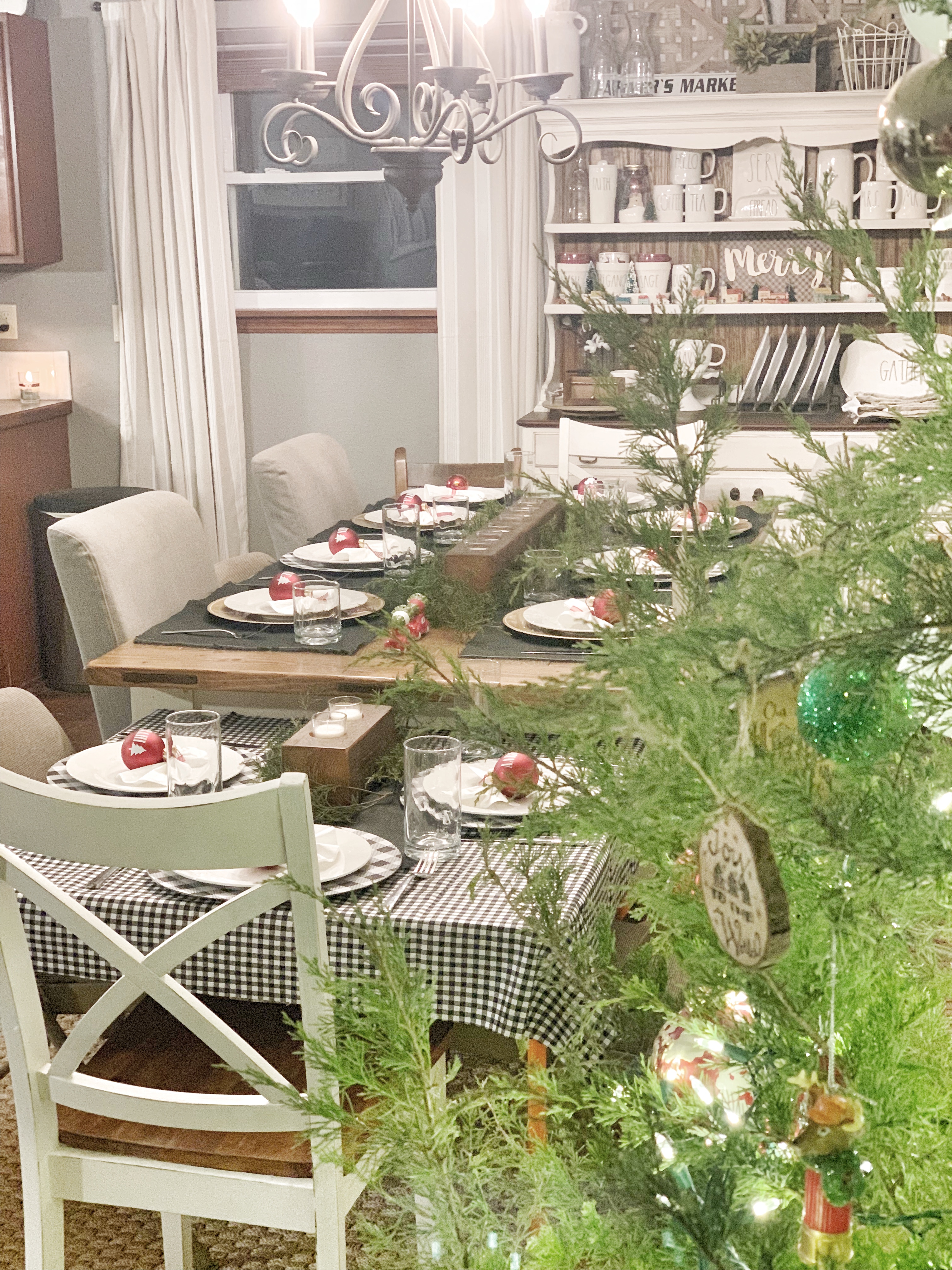 With five total Christmas celebrations, matching plaid pajamas, good food, family, friends, and gift giving, it was definitely a blessed time. I'm so thankful for an awesome year in 2018, and for the amazing people we have in our lives.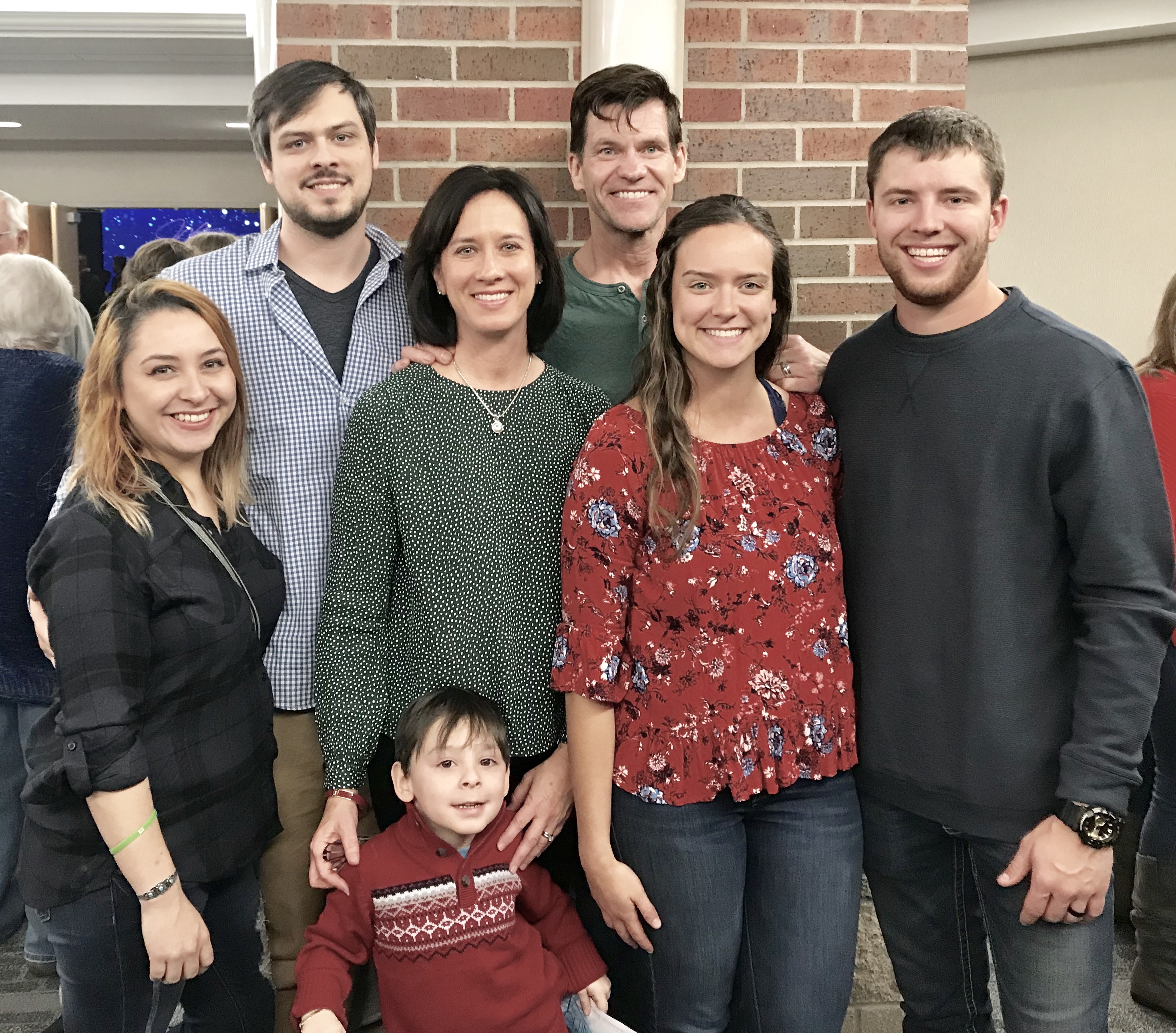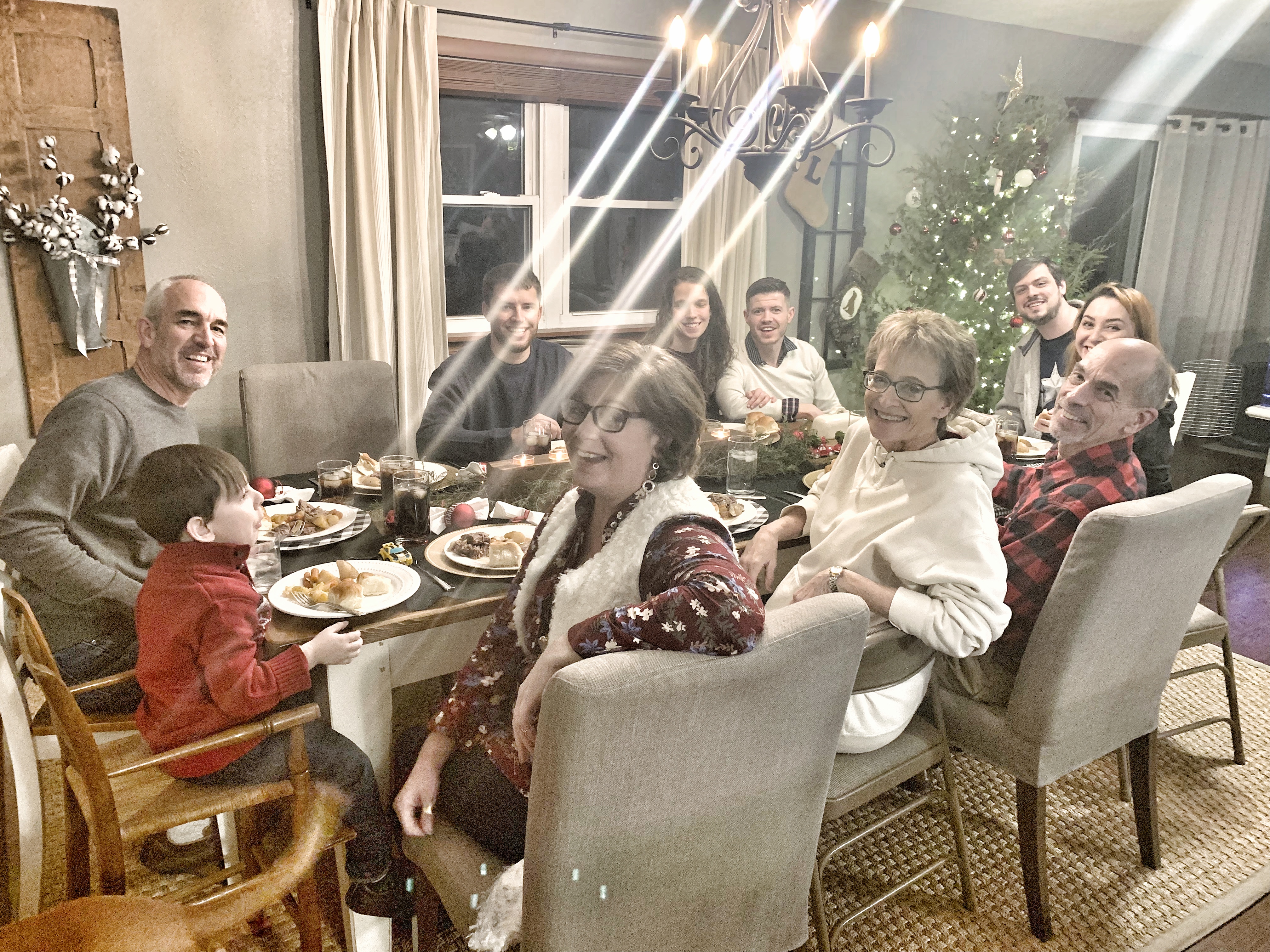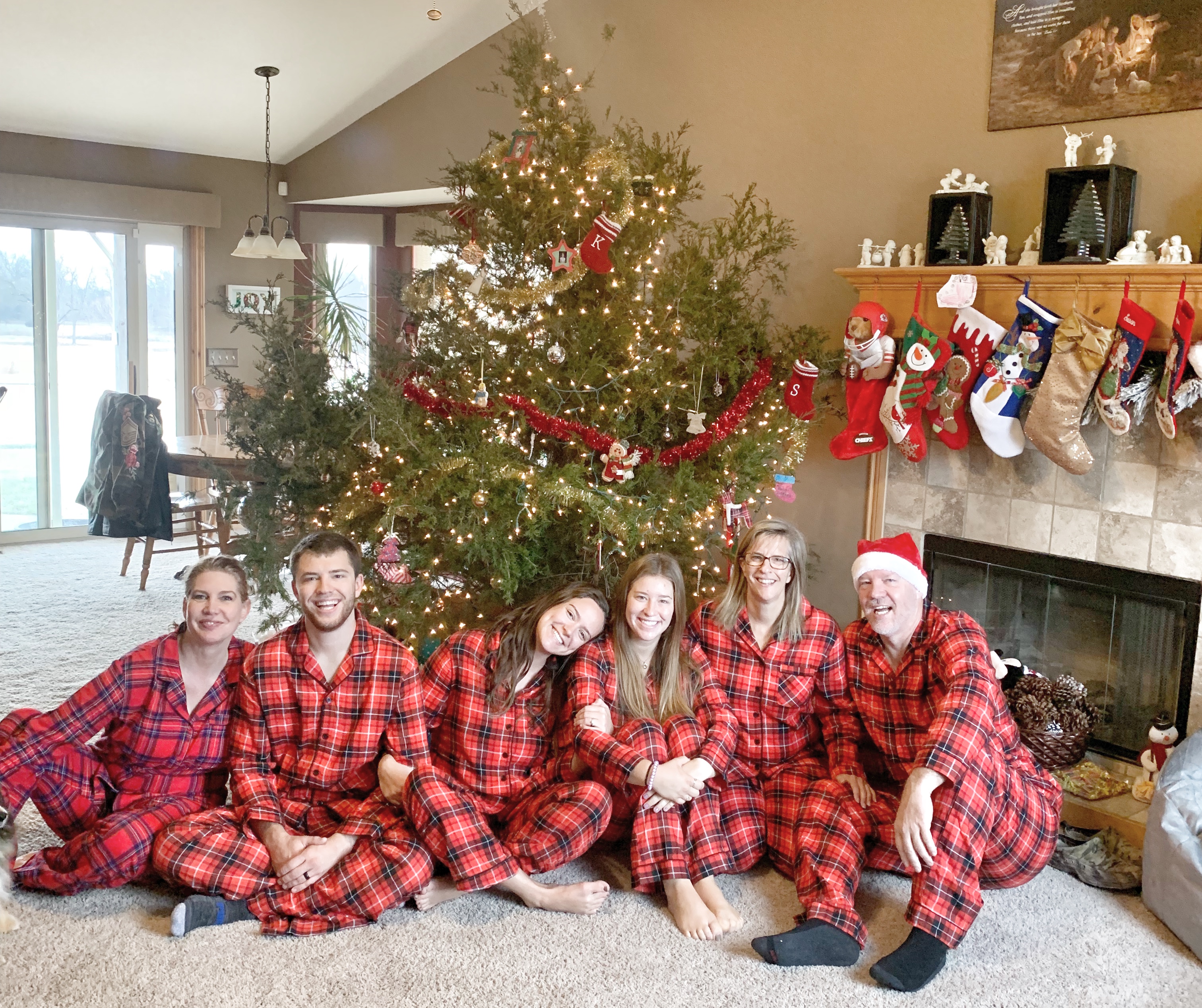 As I'm sitting here reflecting on this holiday season, I'm reminded that Christmas is not just about giving gifts, but about celebrating the ultimate gift, Jesus, who brought love and hope to everyone. By giving gifts to people, it should be a reminder that Jesus came to earth to save them, but this doesn't just have to be a Christmas tradition.
Going into 2019, I want to keep the spirit of giving through out the whole year. Whether that's through giving a gift, hosting a get-together, sending a thoughtful note, or volunteering my time, my prayer is that my heart reflects Jesus, and I can bless and encourage people to get creative and use their talents for God through my blog this year! I already know that 2019 will be filled with many more adventures, projects, and exciting new things, and I can hardly wait! Thanks for reading and HAPPY NEW YEAR! God Bless!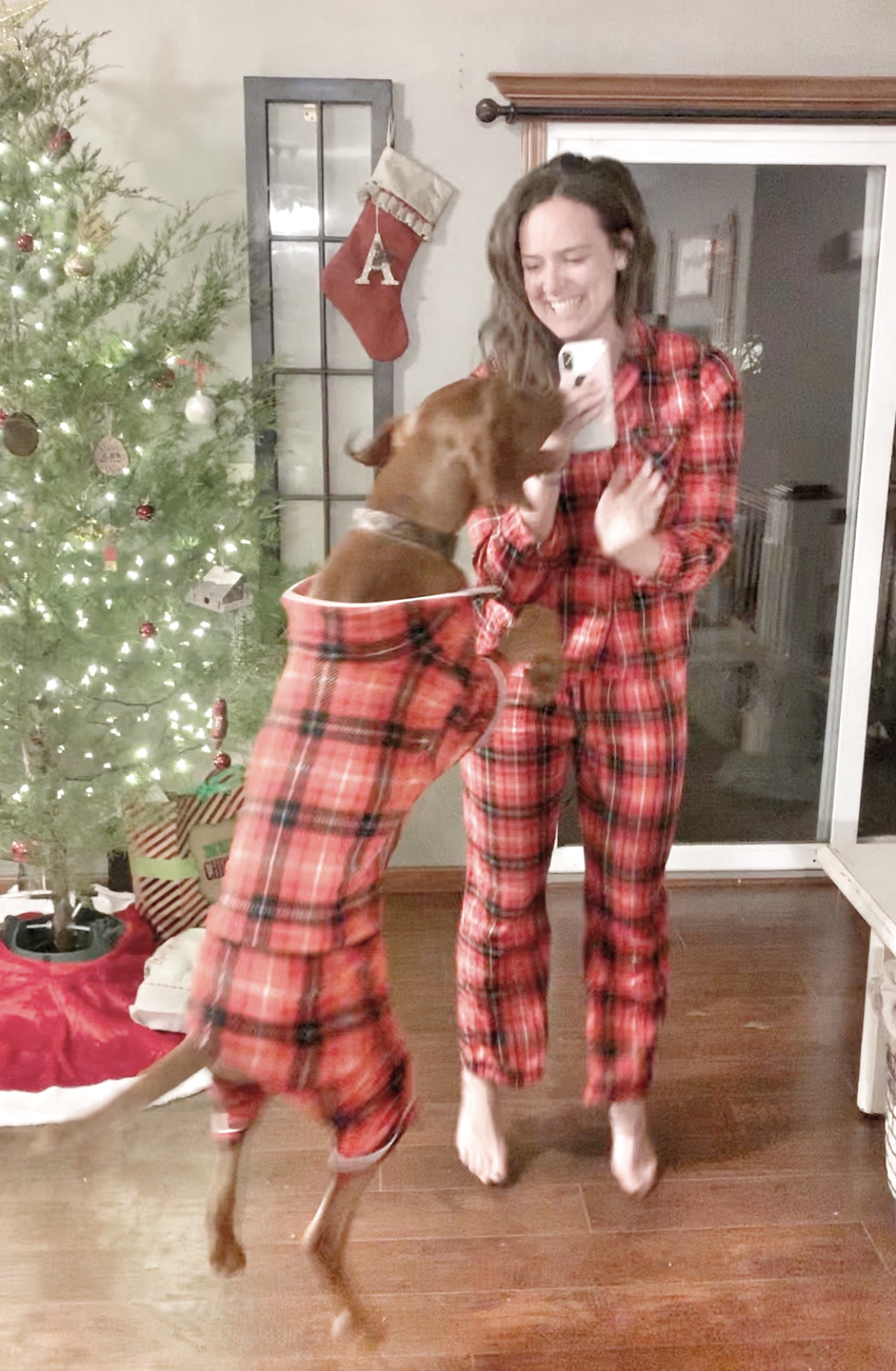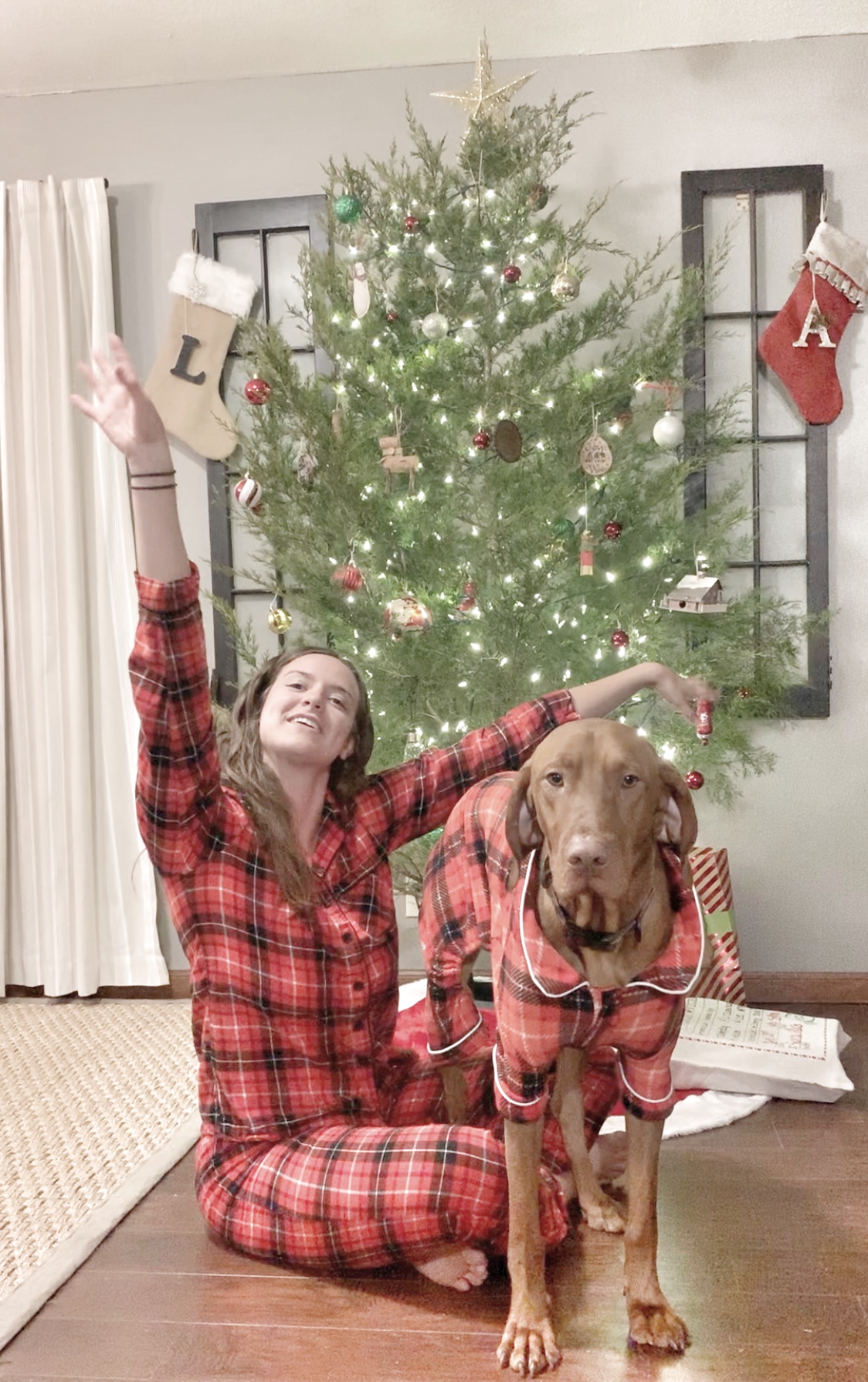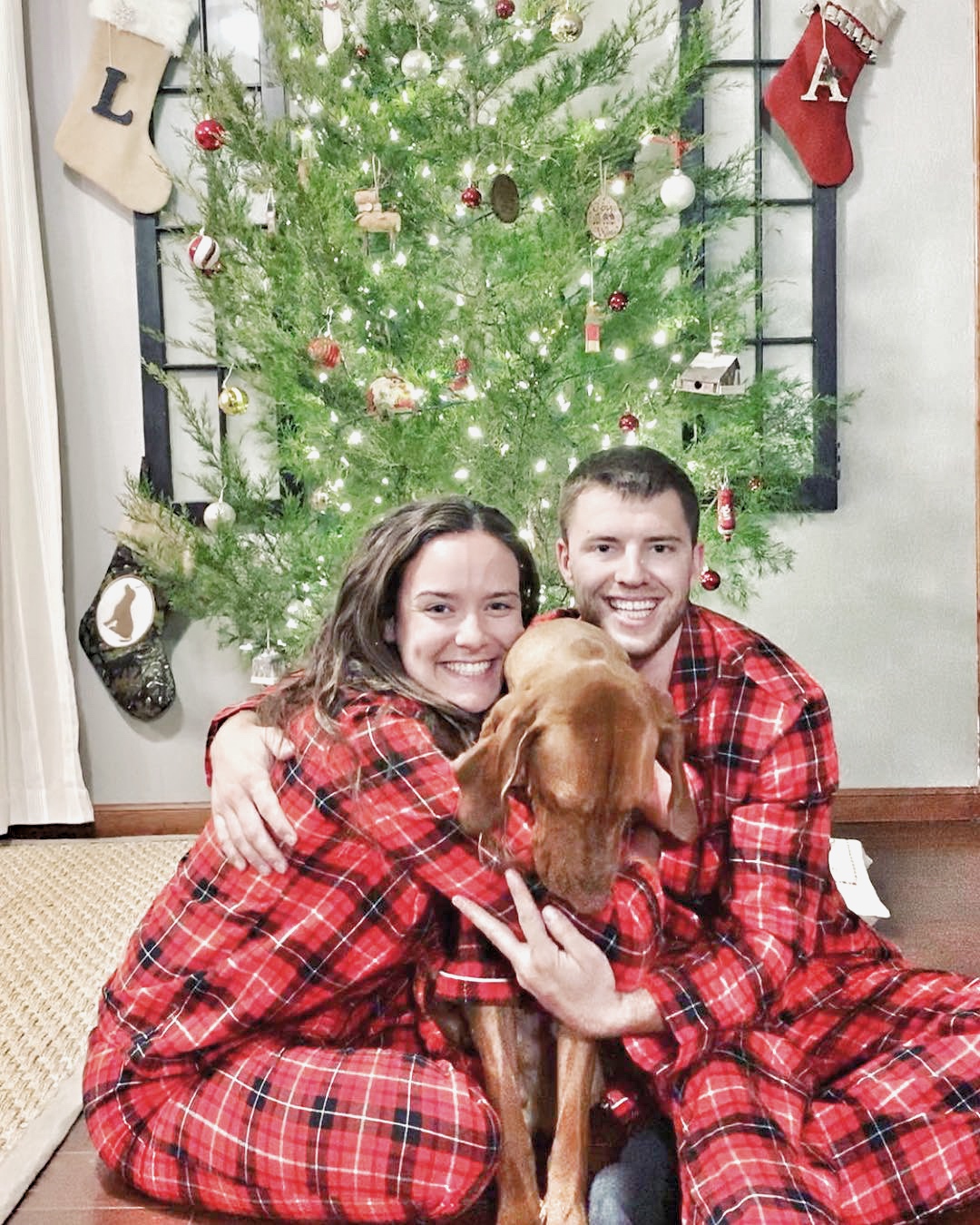 XOXO
ASHLEY DIANN
---
Products Used for this Project:
DISCLOSURE: This post contains affiliate links, which means I may receive a small commission from something purchased through the link. This is at no extra cost to you. All items are products I have or would purchase for myself.