Studio Office Update (Part Four)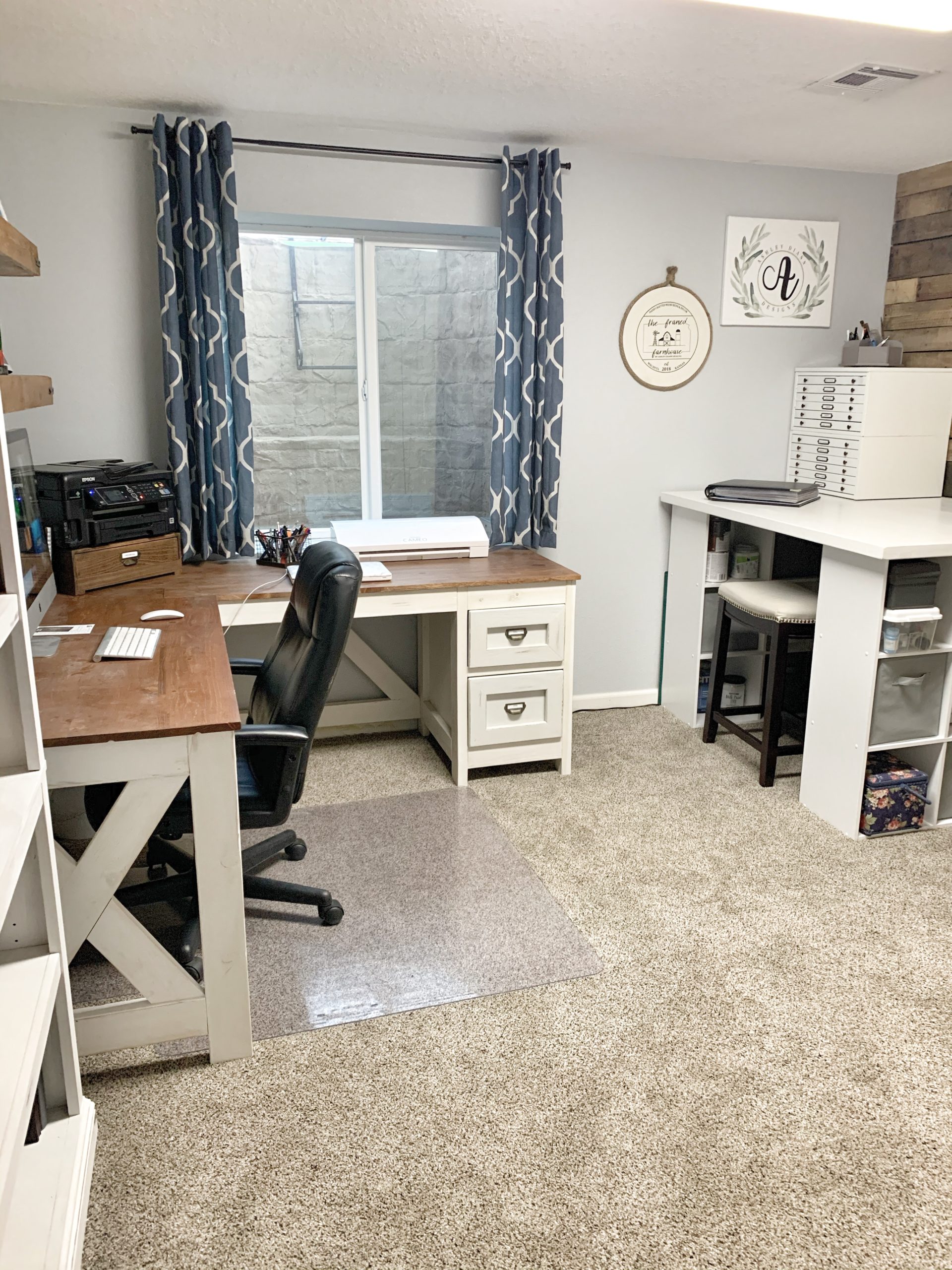 Our studio/office update is finally complete with this custom DIY farmhouse desk! If you missed the first three parts of this room update series, check out DIY Pallet Wood Accent Wall, DIY Craft Table, and Office Closet Organization.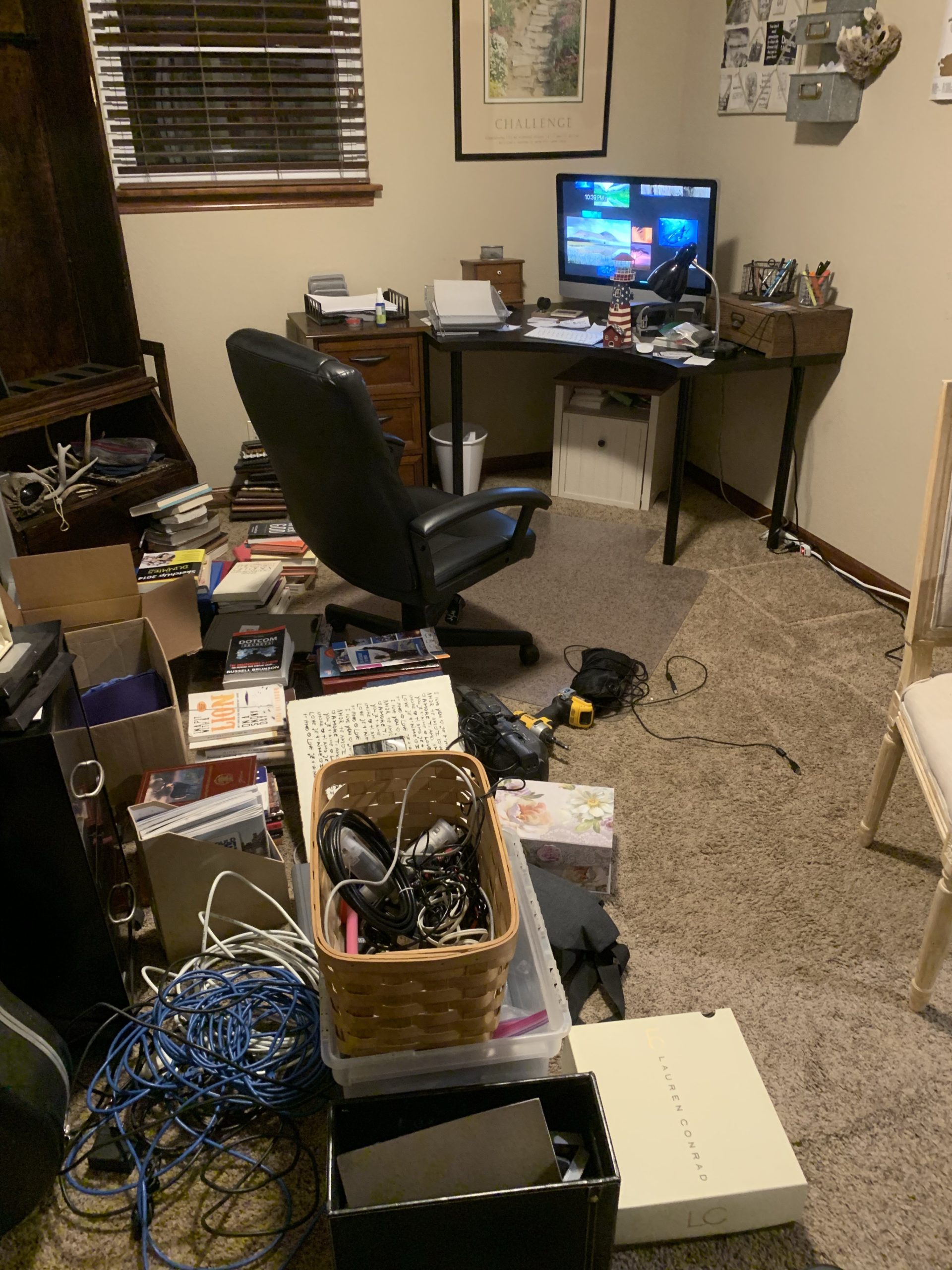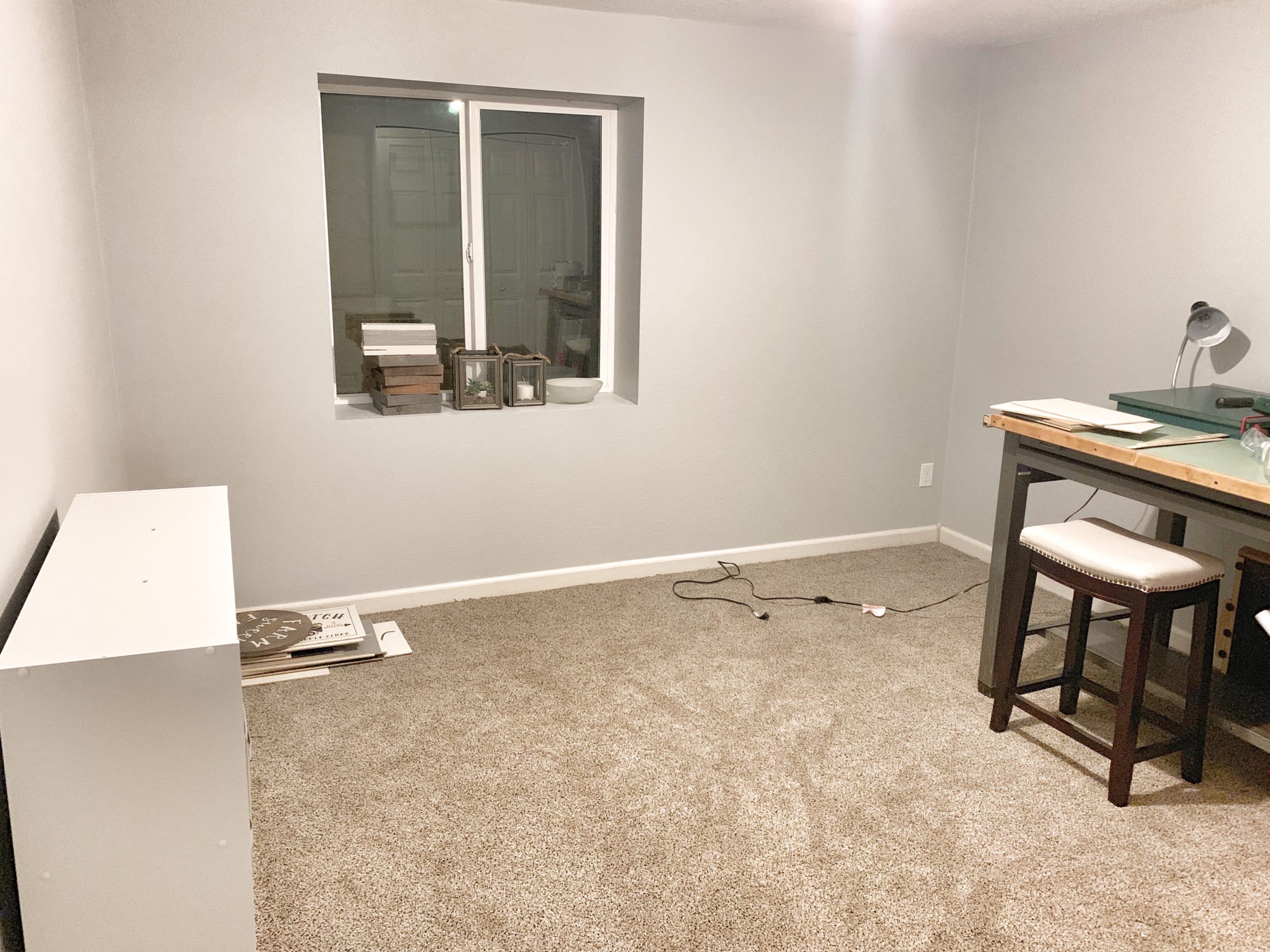 Every office needs some kind of desk, and since our office doubles as my studio/craft room, we needed something very specific to fit in the space we had. So, naturally, we had to DIY it!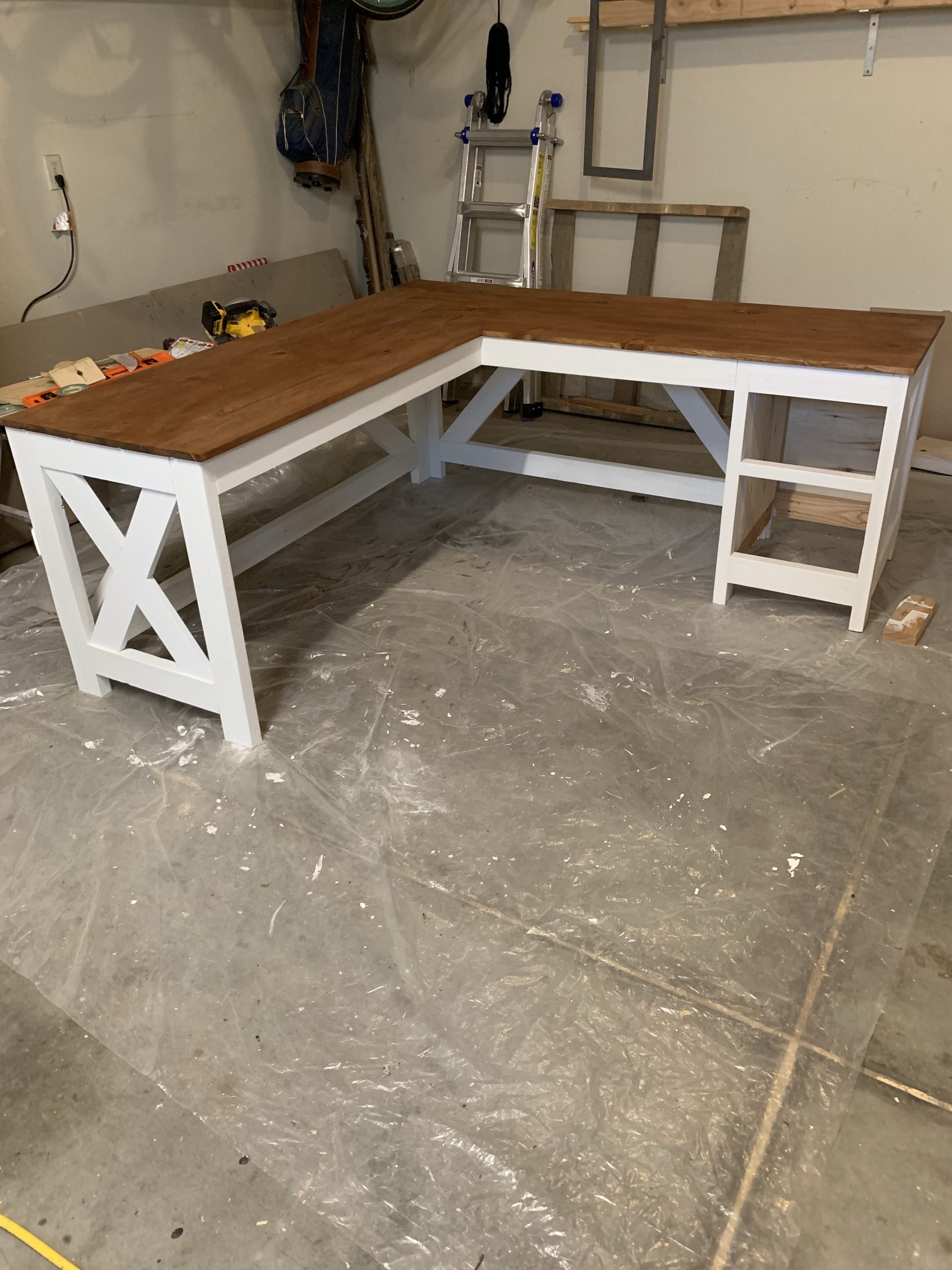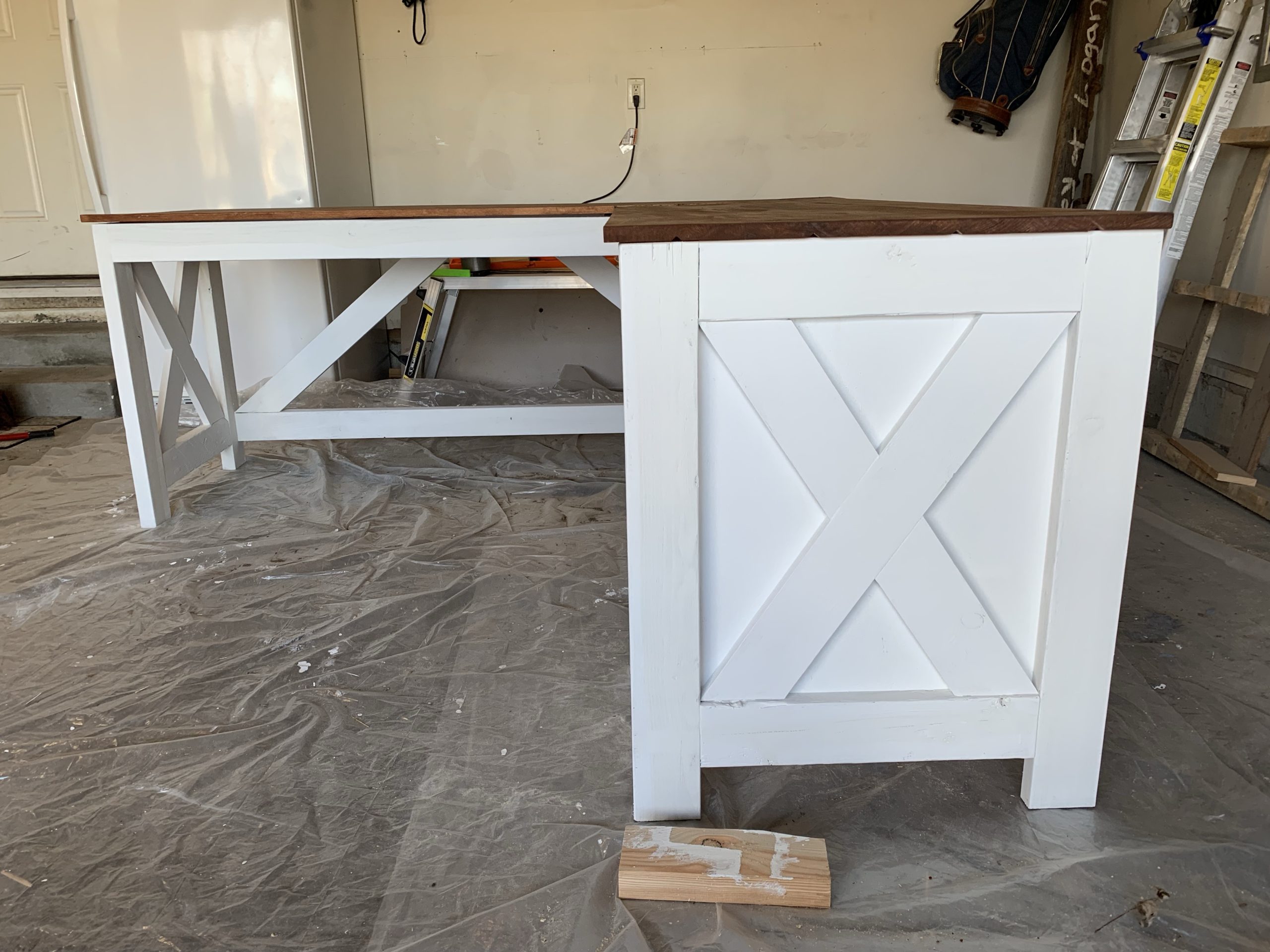 Before, we just had a cheap IKEA corner desk. I knew I wanted an another L-shaped desk to fit in the corner, but we needed more surface space and a couple of drawers for storage. We wanted as big of a surface as possible without crowding the room. I liked the idea of doing an X-leg for the base to make it feel less bulky.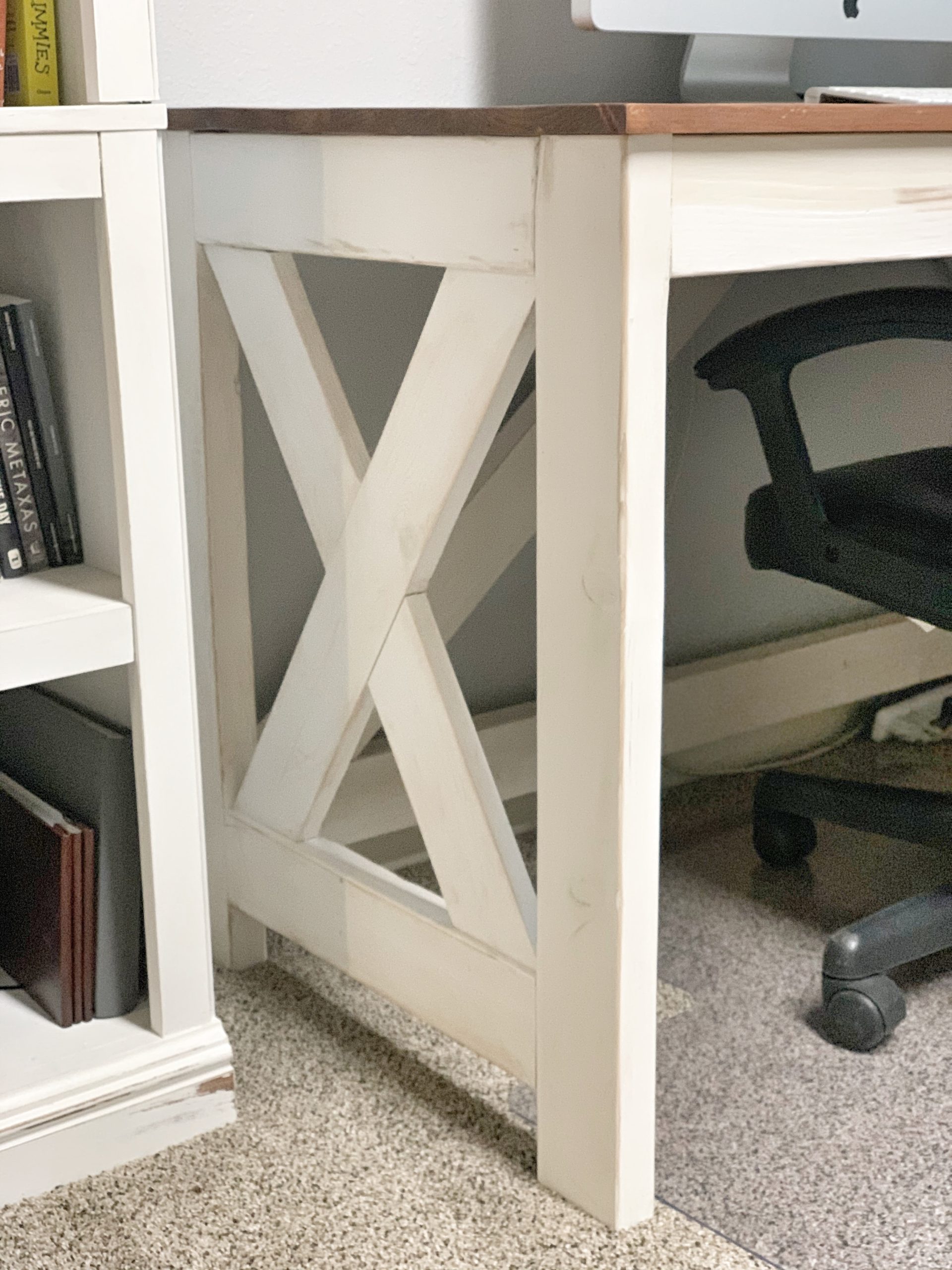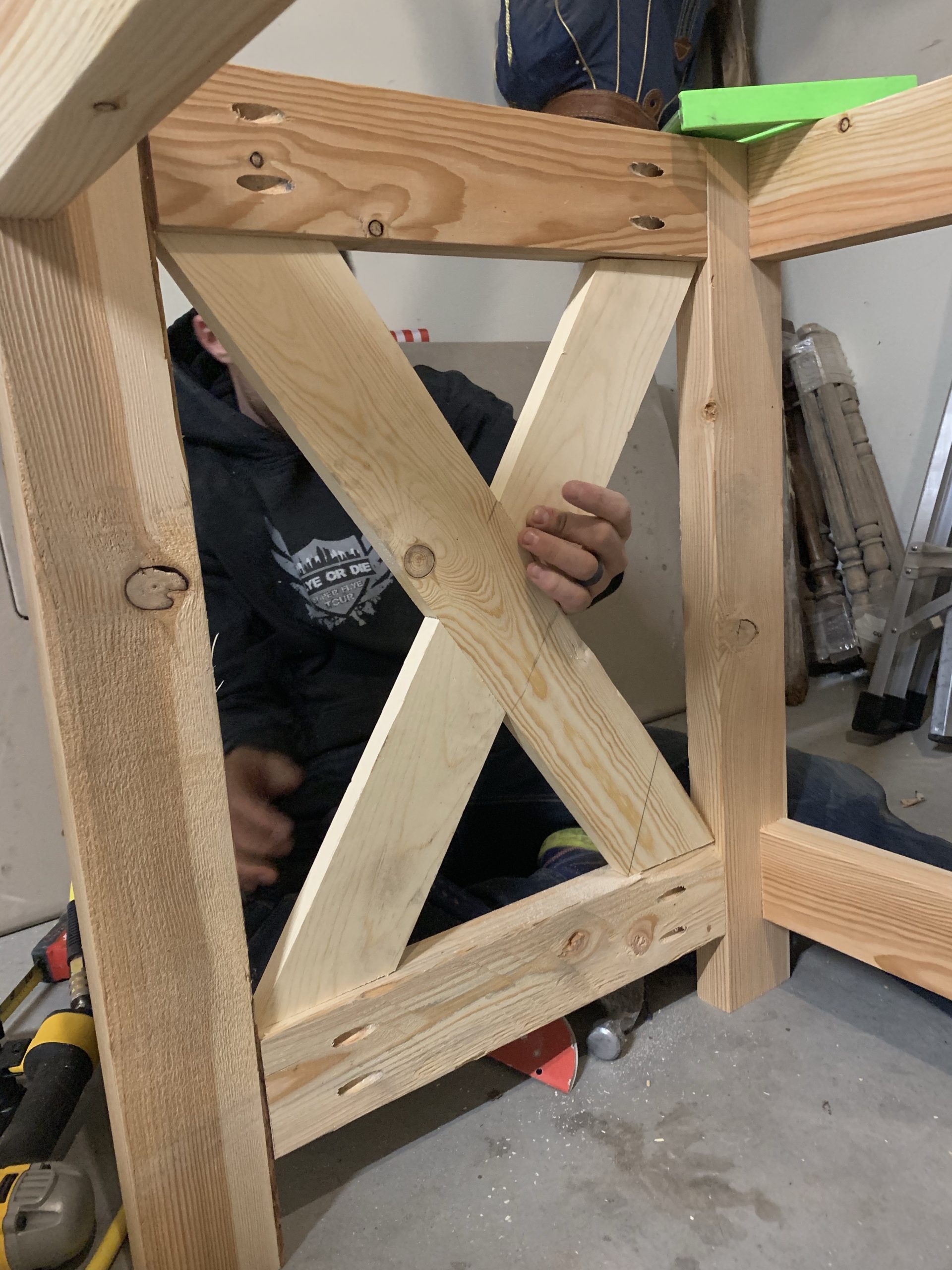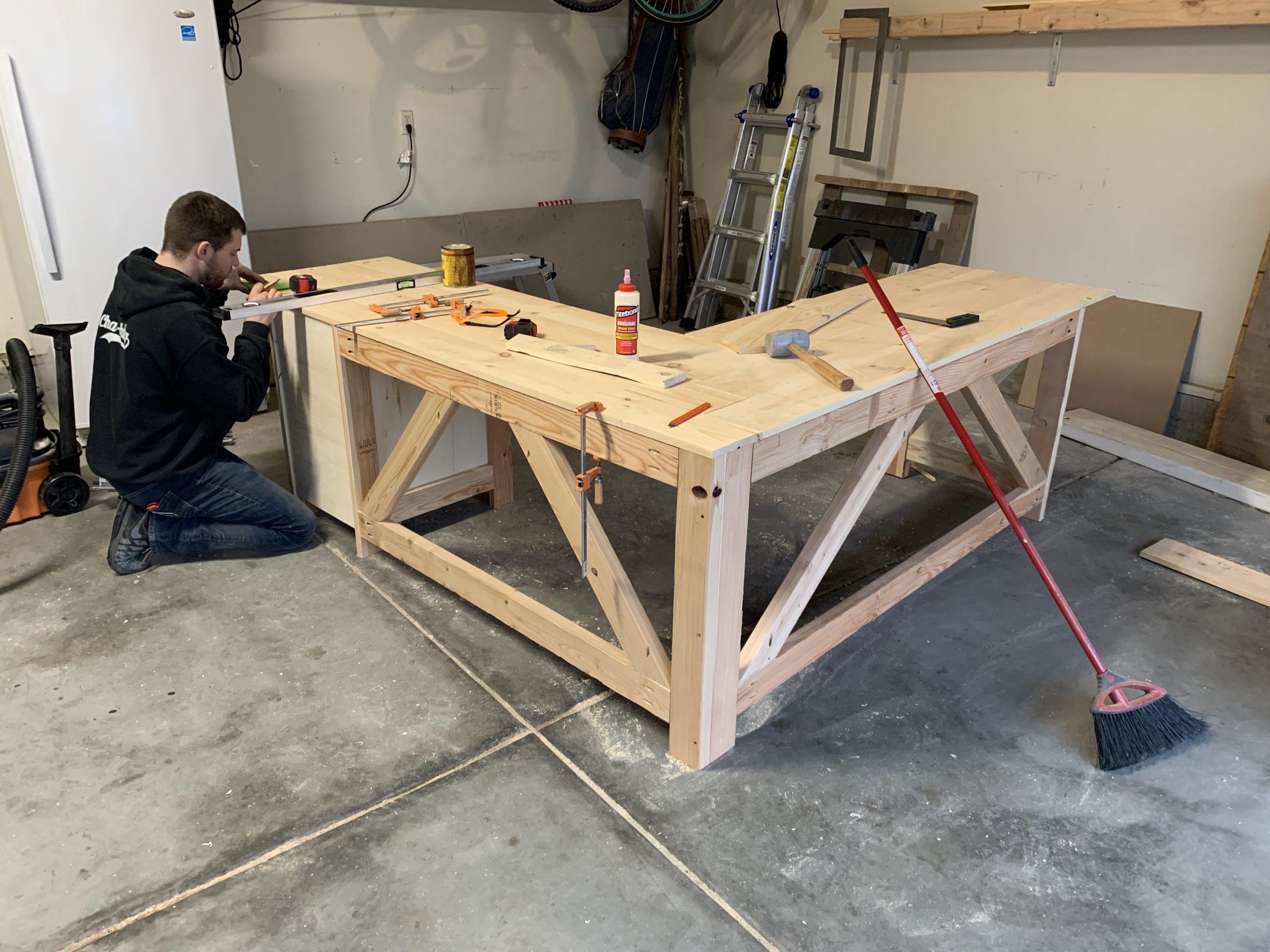 I really liked these plans I found from Handmade Haven, and we used them as inspiration when building our farmhouse desk. However, we modified ours quite a bit to fit the space and function for our specific needs. If you like this look and want to build something similar to ours, these plans are easy to customize and follow for any level of DIYer!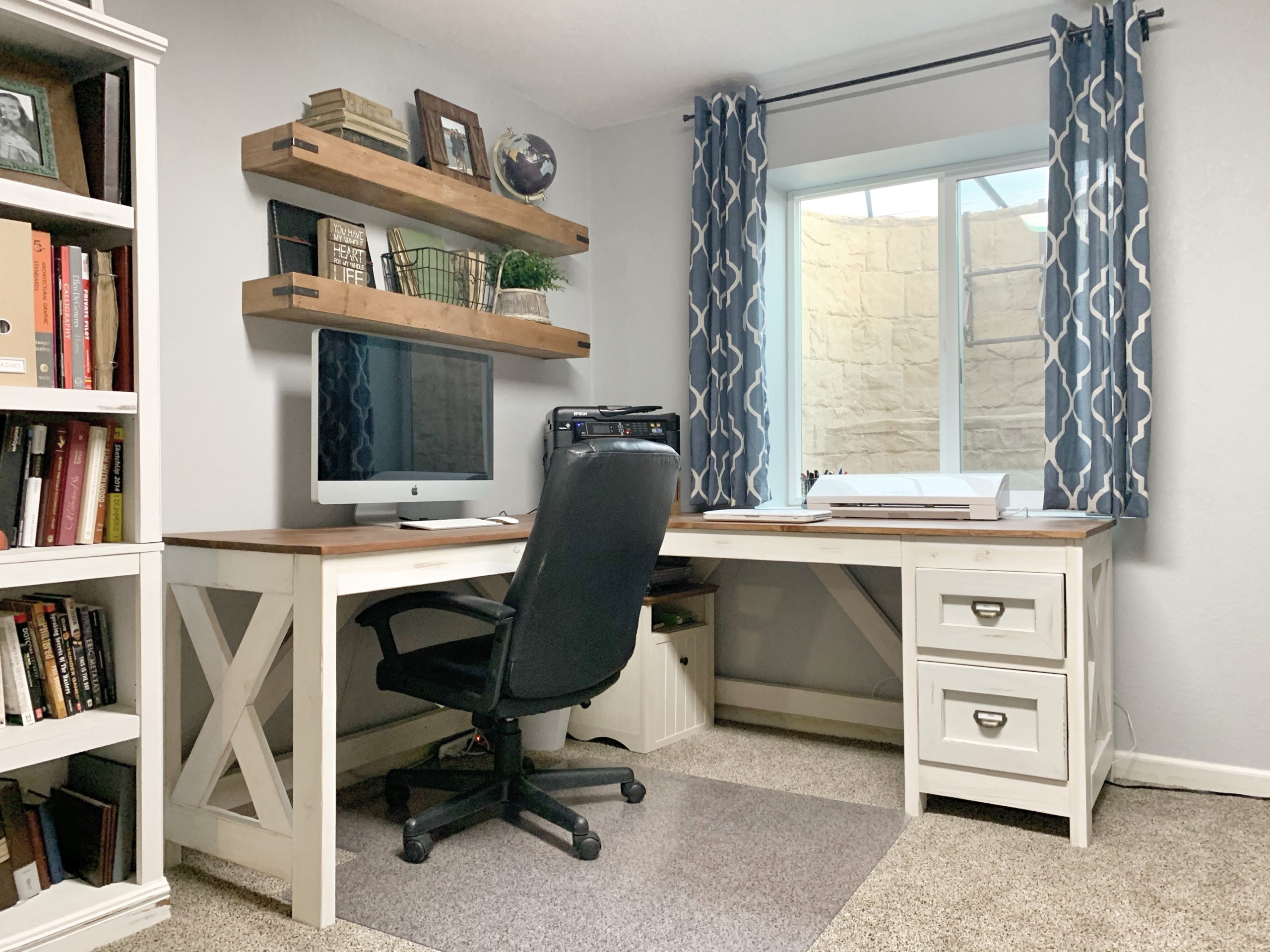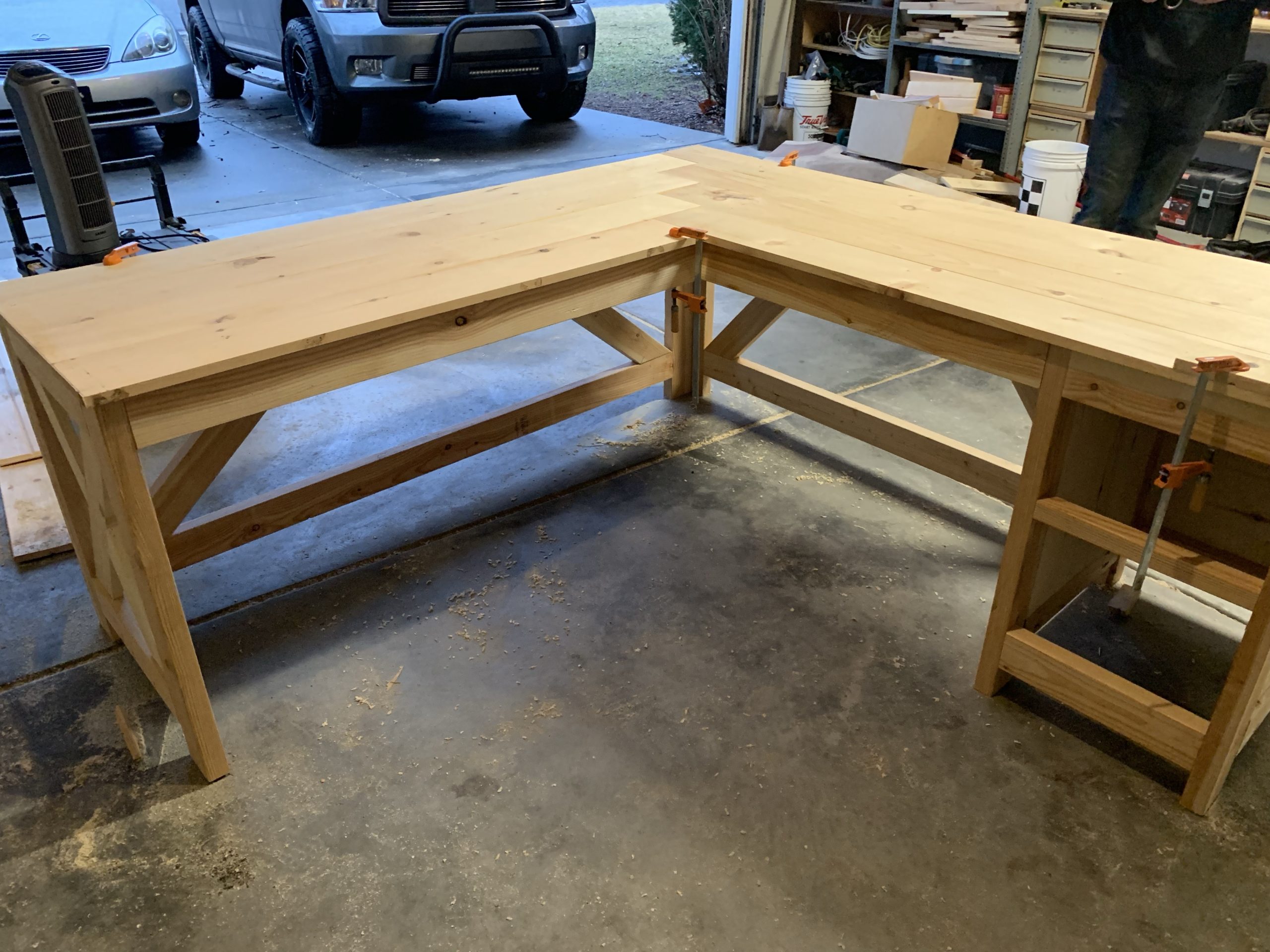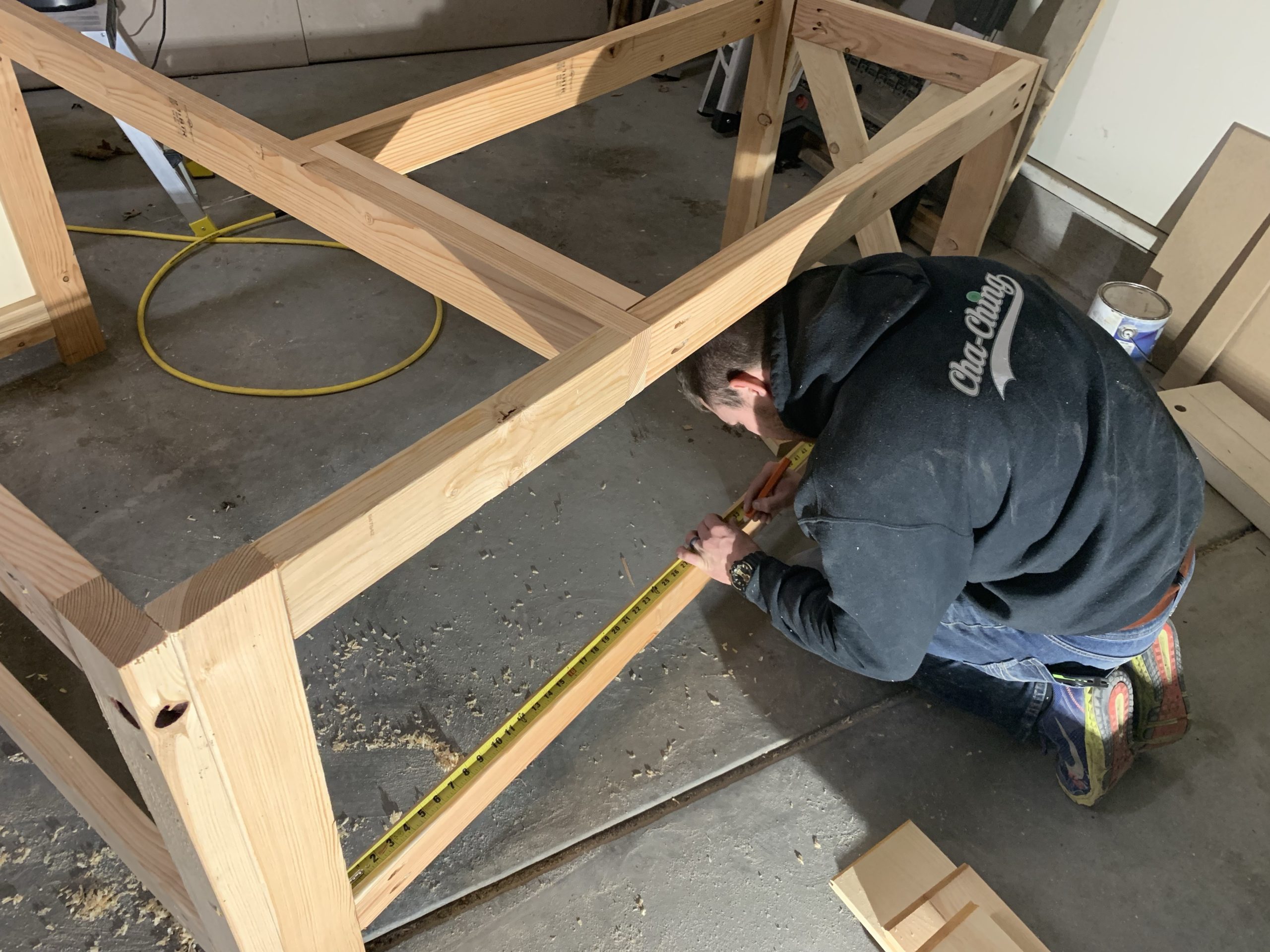 This is really the first piece we have built completely by ourselves in our very own workshop!!! Over the past year and half, we have really been saving up to buy our own tools so we can be more independent! (Goodbye parking cars in our garage lol).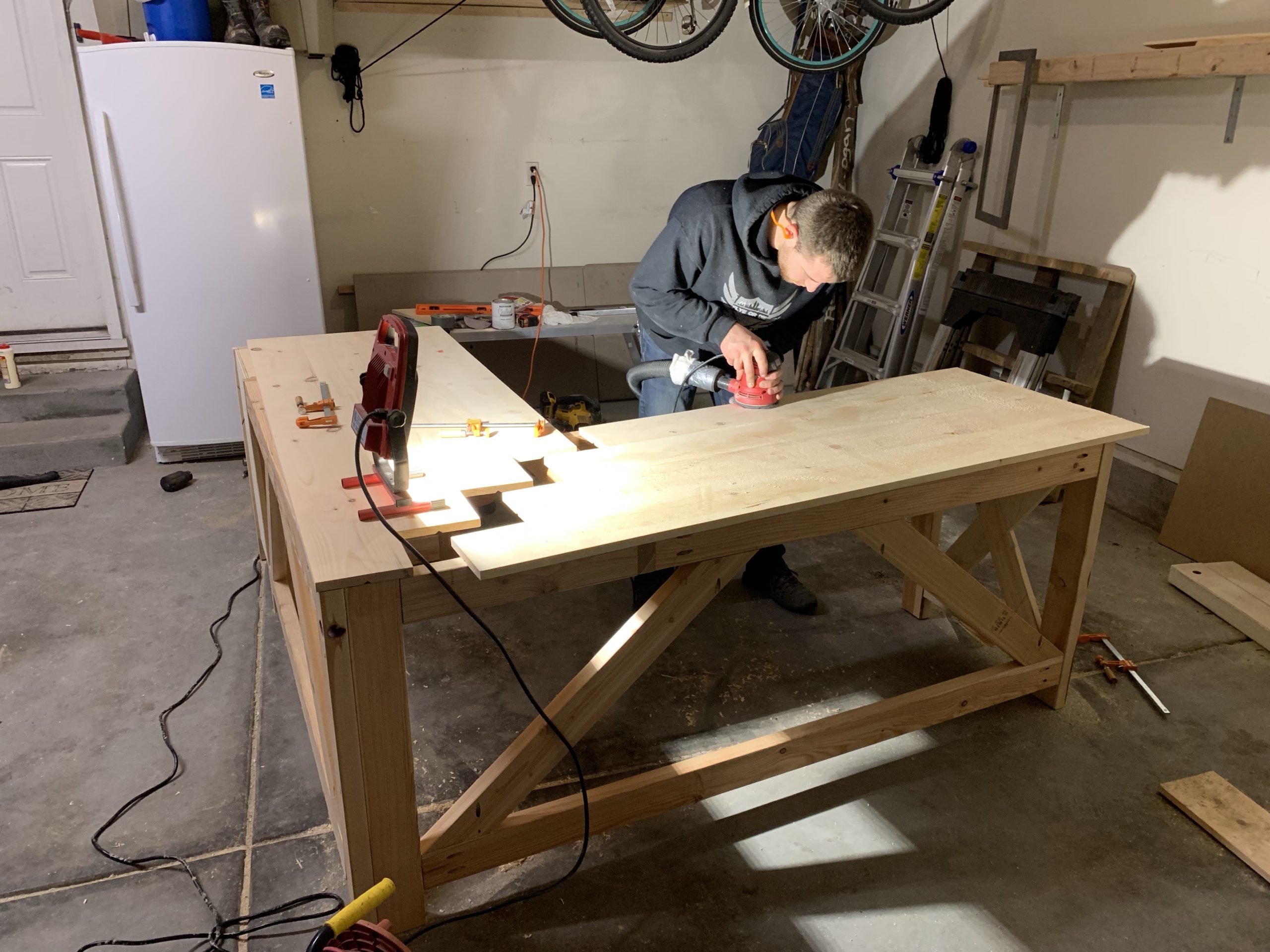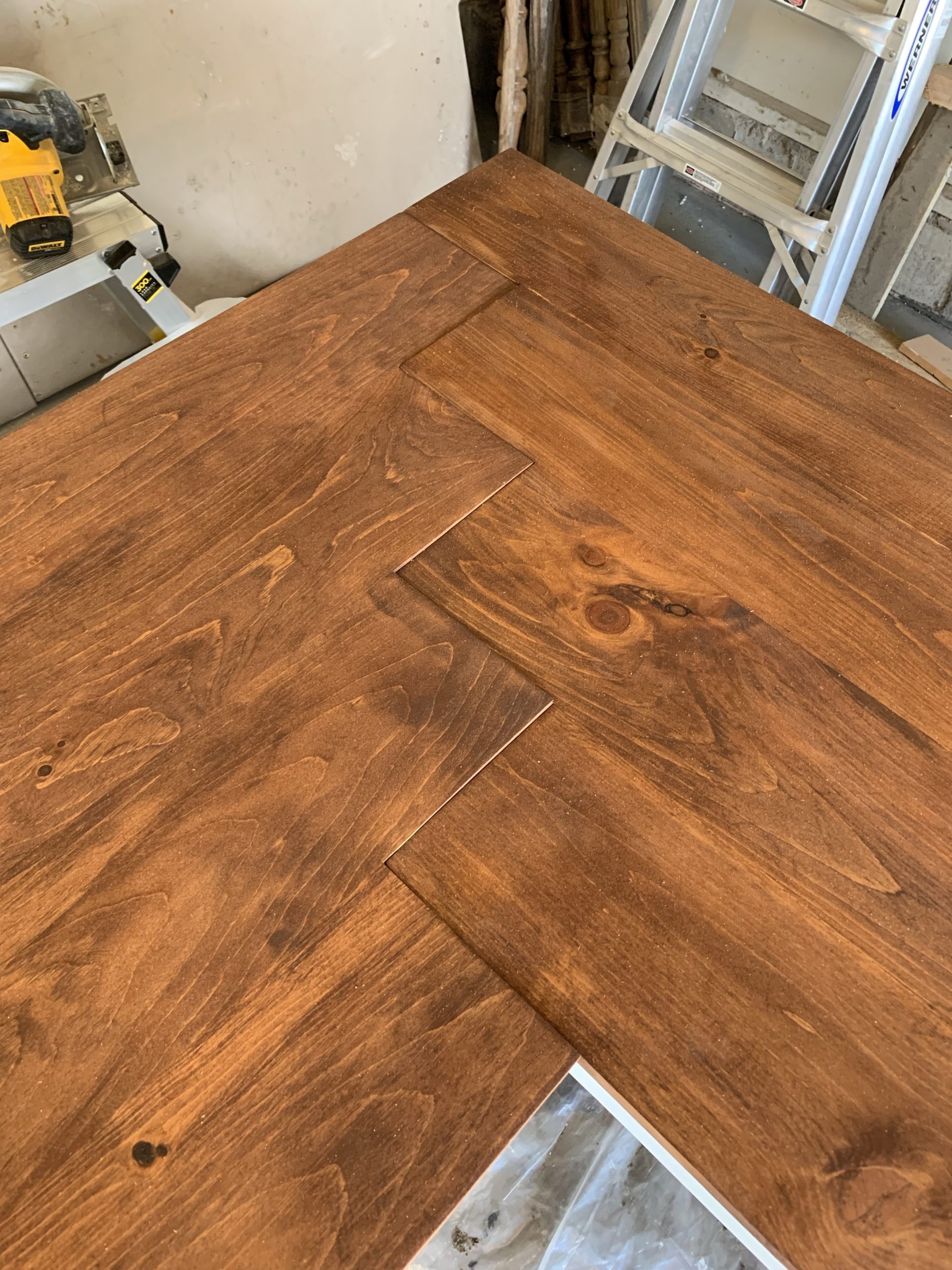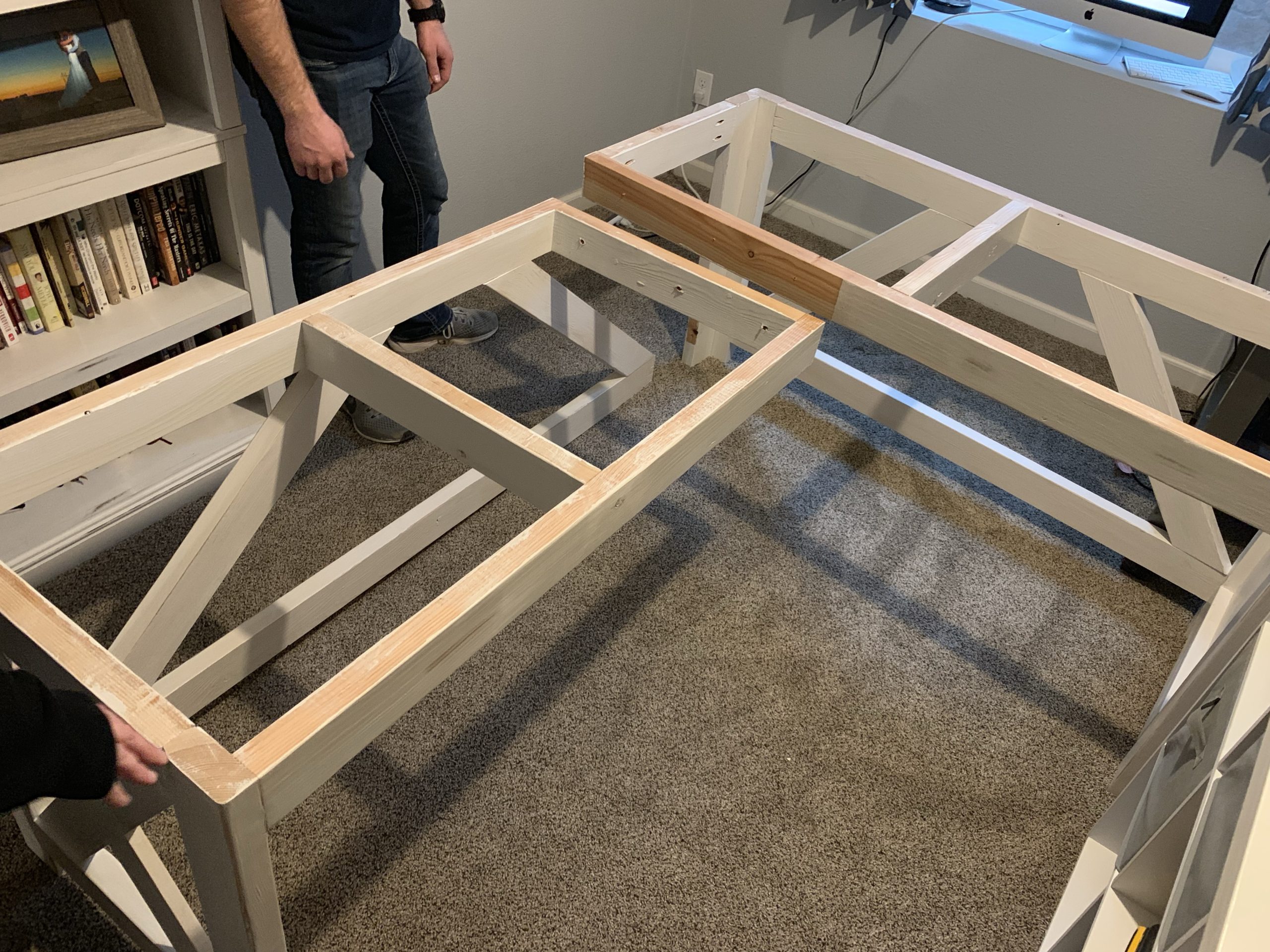 We built this in two parts because it's pretty massive, and we needed to be able to carry it down to the basement. Since it comes apart in two pieces, we constructed the top to fit together in a herringbone pattern when it's assembled.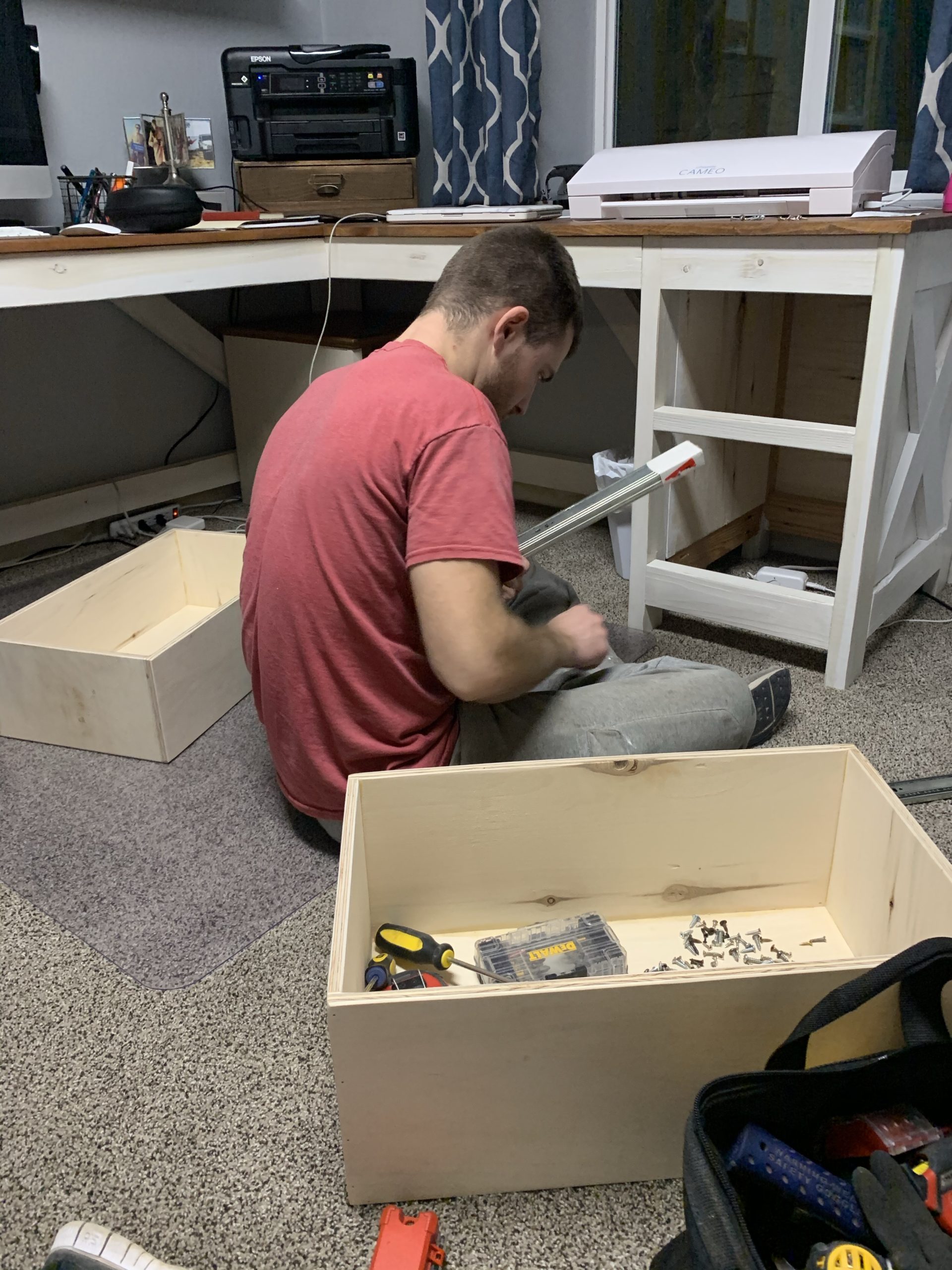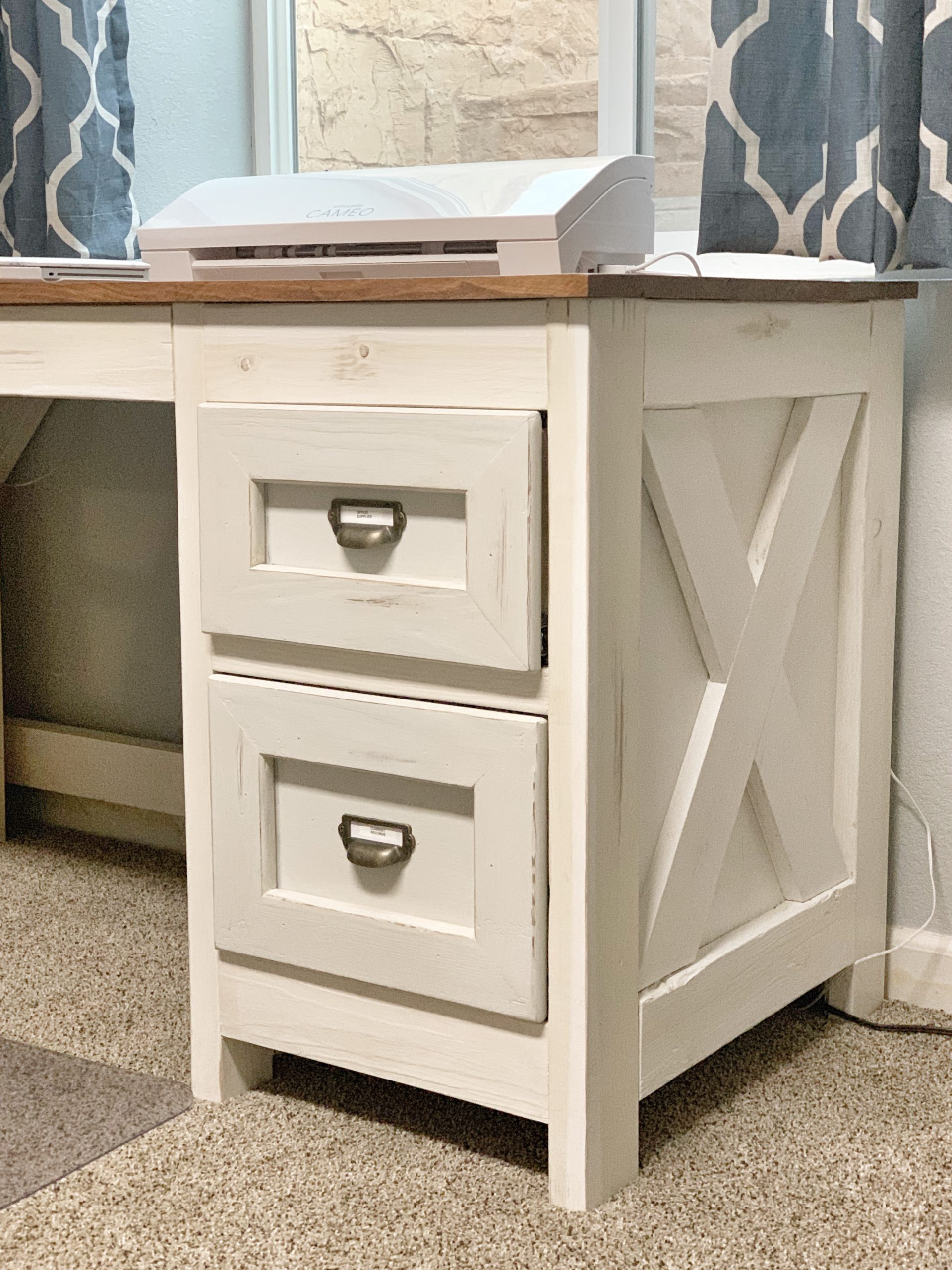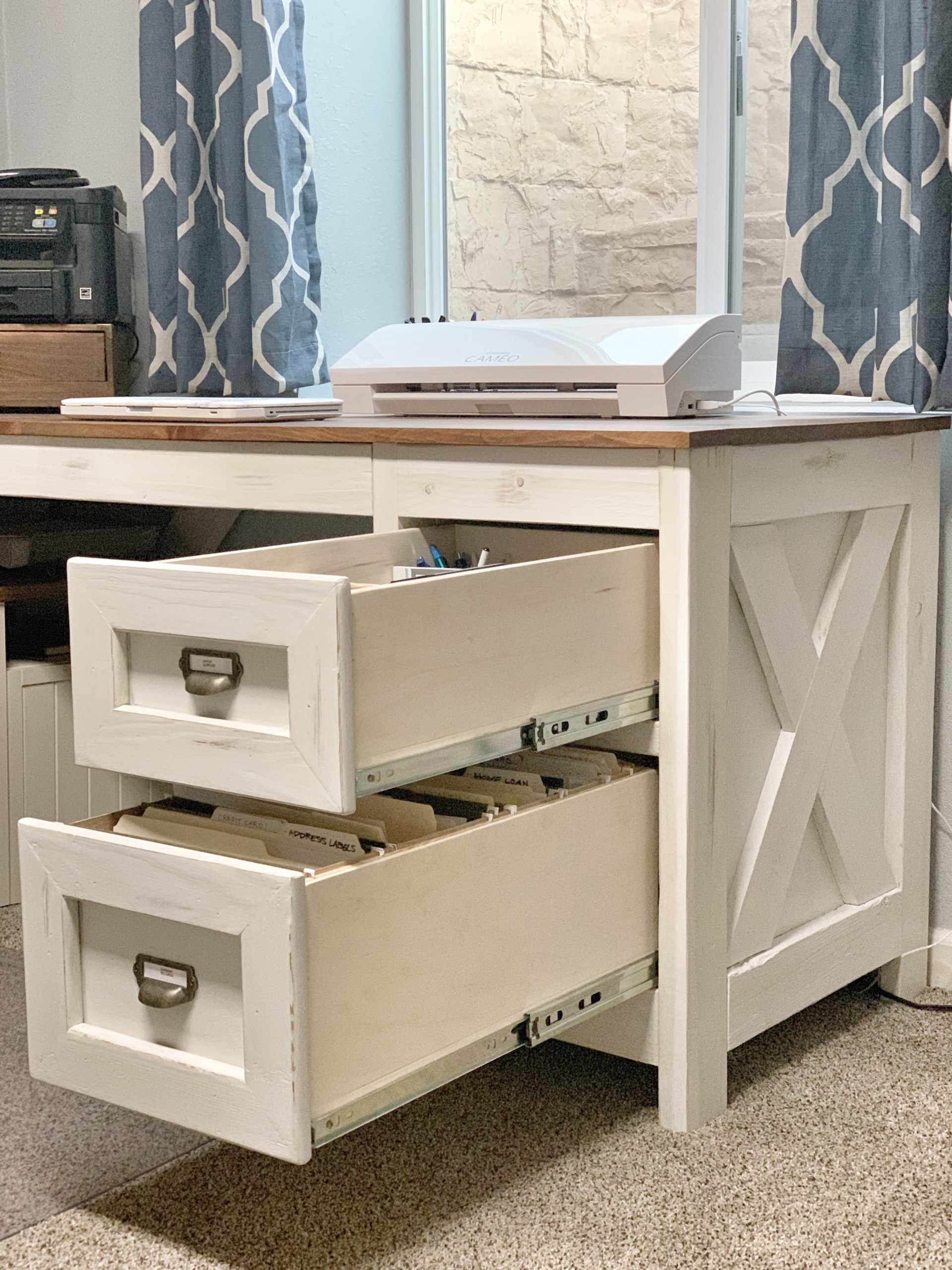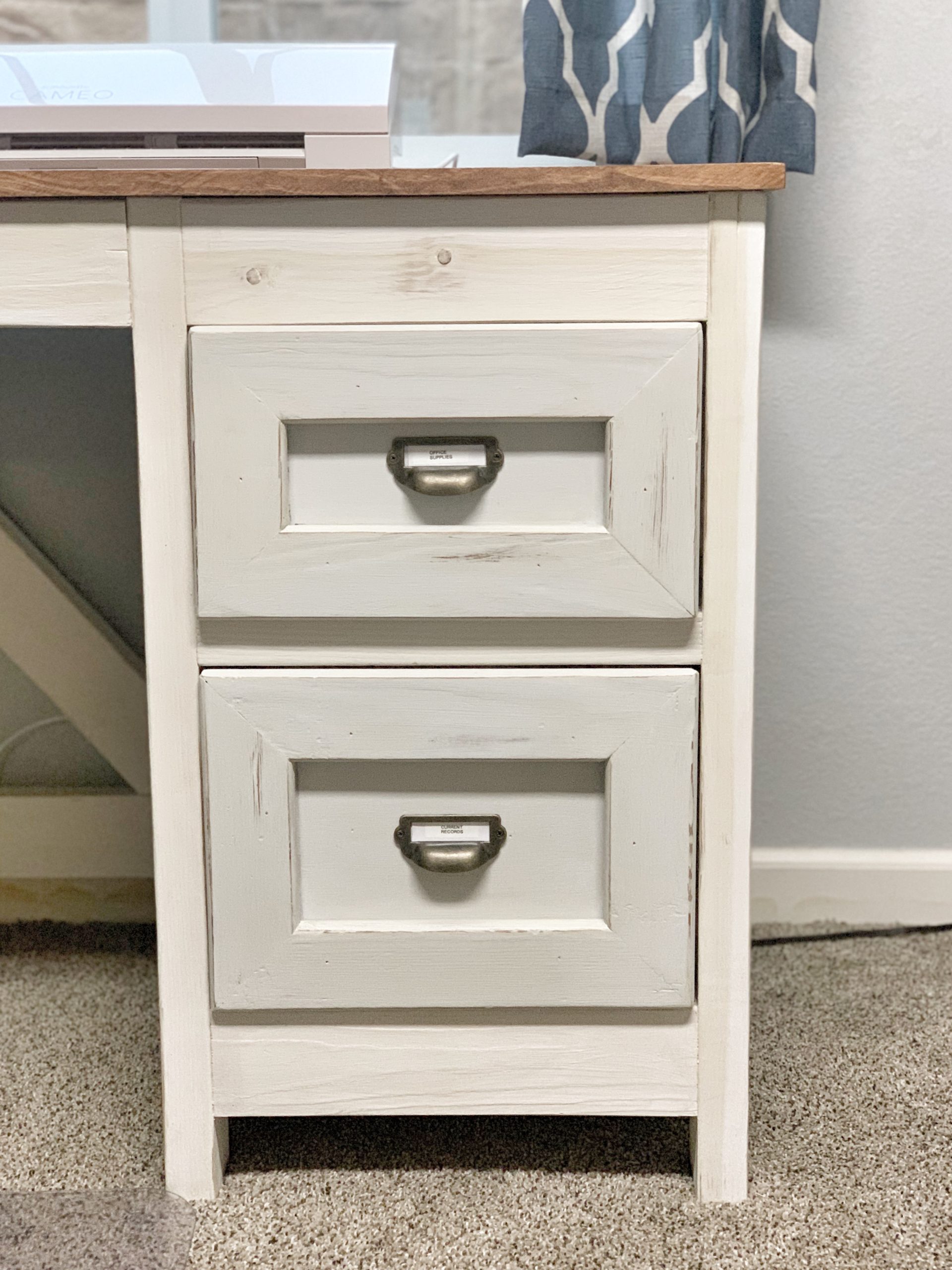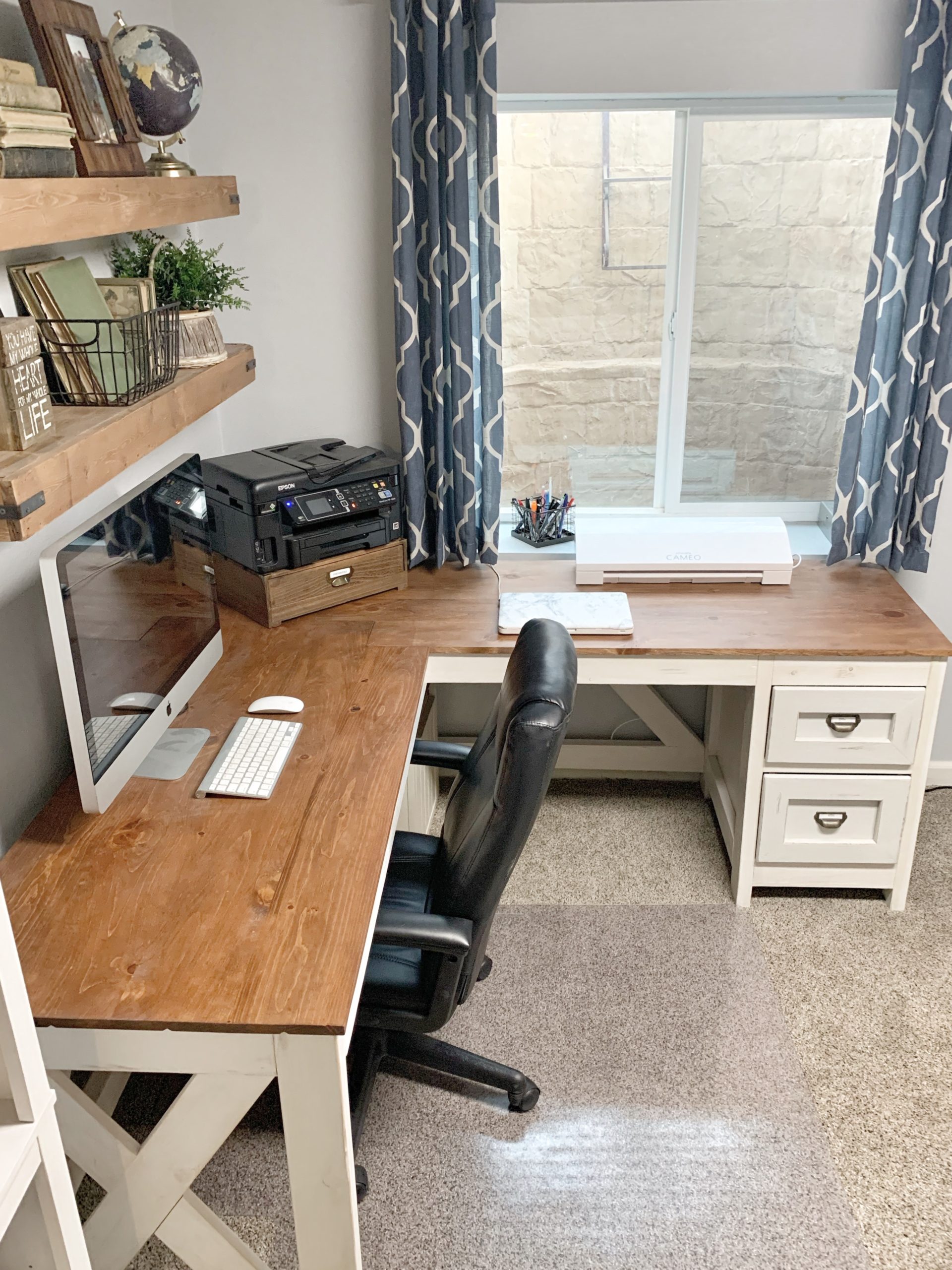 This DIY was something we started and then didn't finish for several months lol. We built the desk part and set it up in the office before we built the drawers. (We are 95%ers when it comes to projects sometimes lol). But I'm happy to say, we finally (several months later) completed this project, drawers and all! I even glue some tracks for filing folders on the bottom drawer!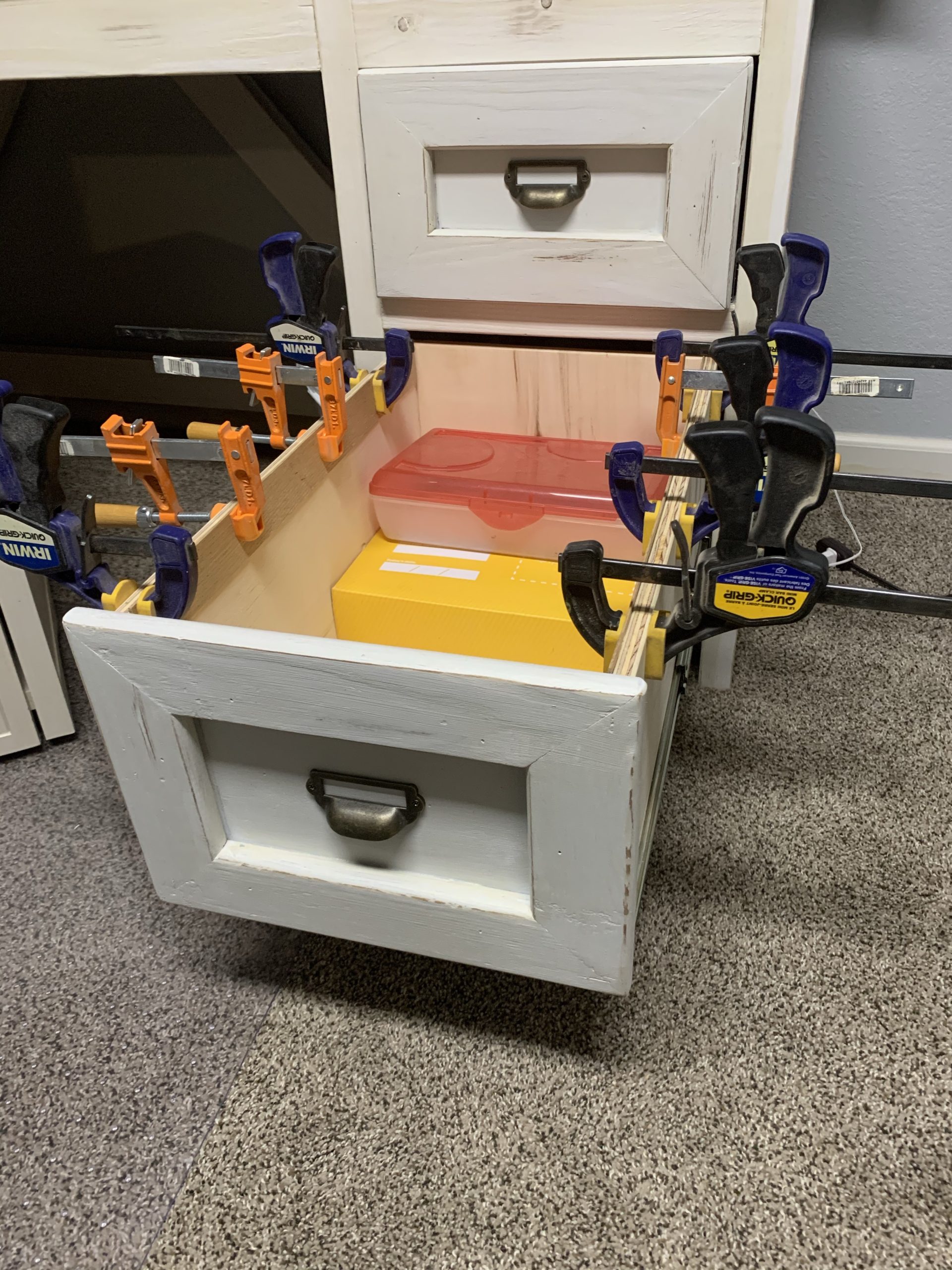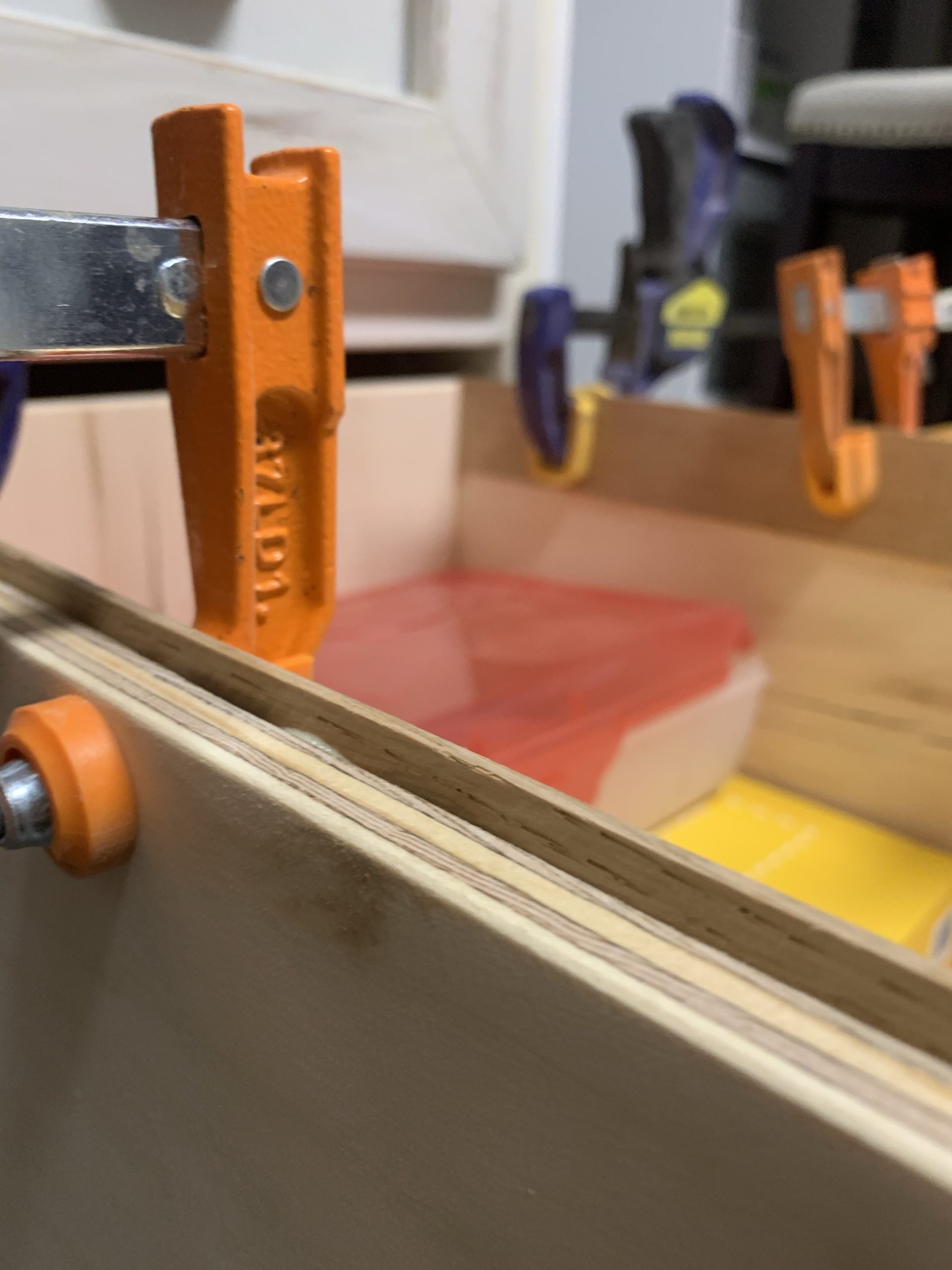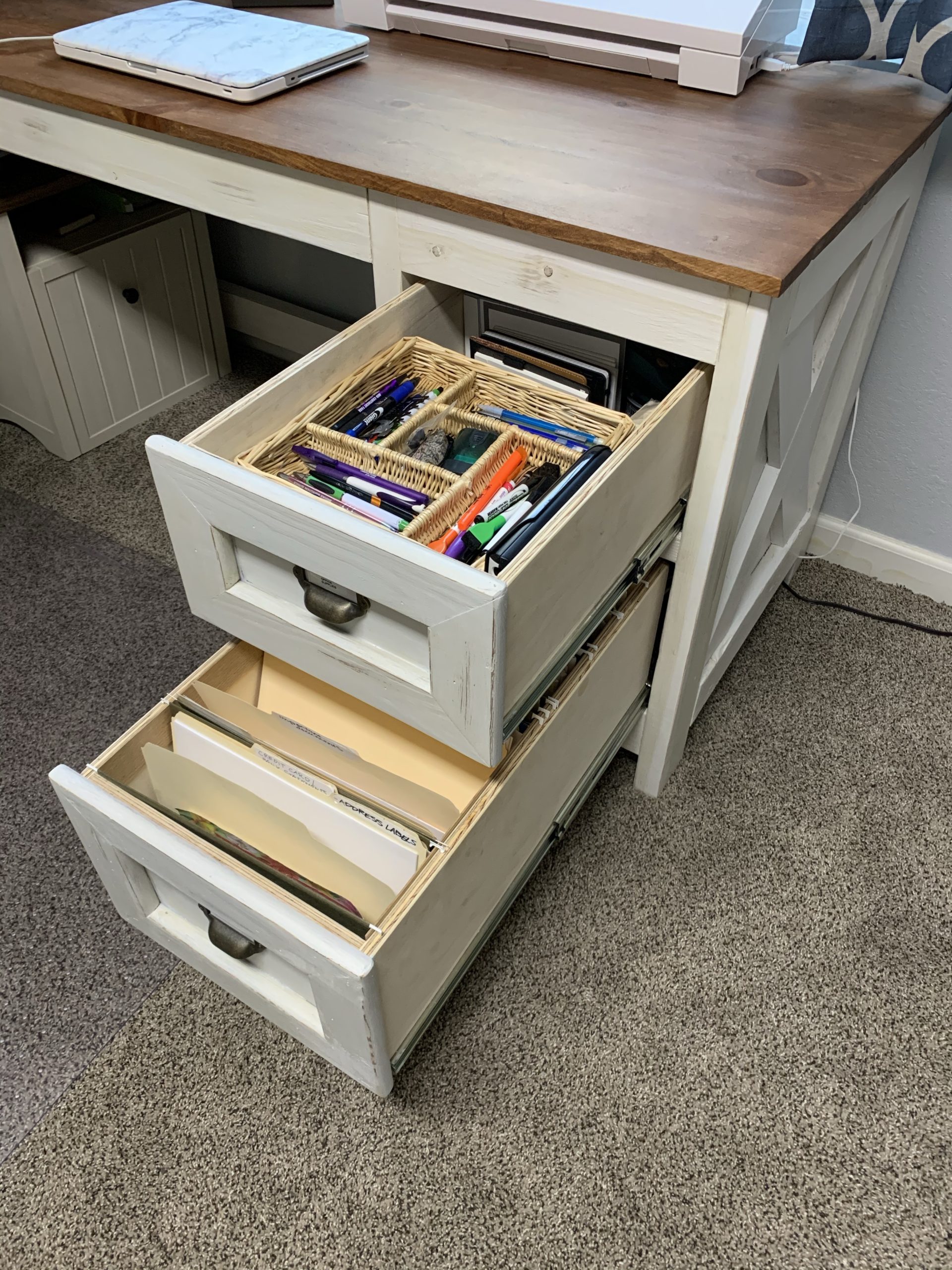 I'm so happy with how everything came together in here! The stained top and white base really add the farmhouse charm I love, and brings some warm wood tones to this side of the room. We also added DIY floating shelves above the desk for more visual interest! These were so cheap and easy to build!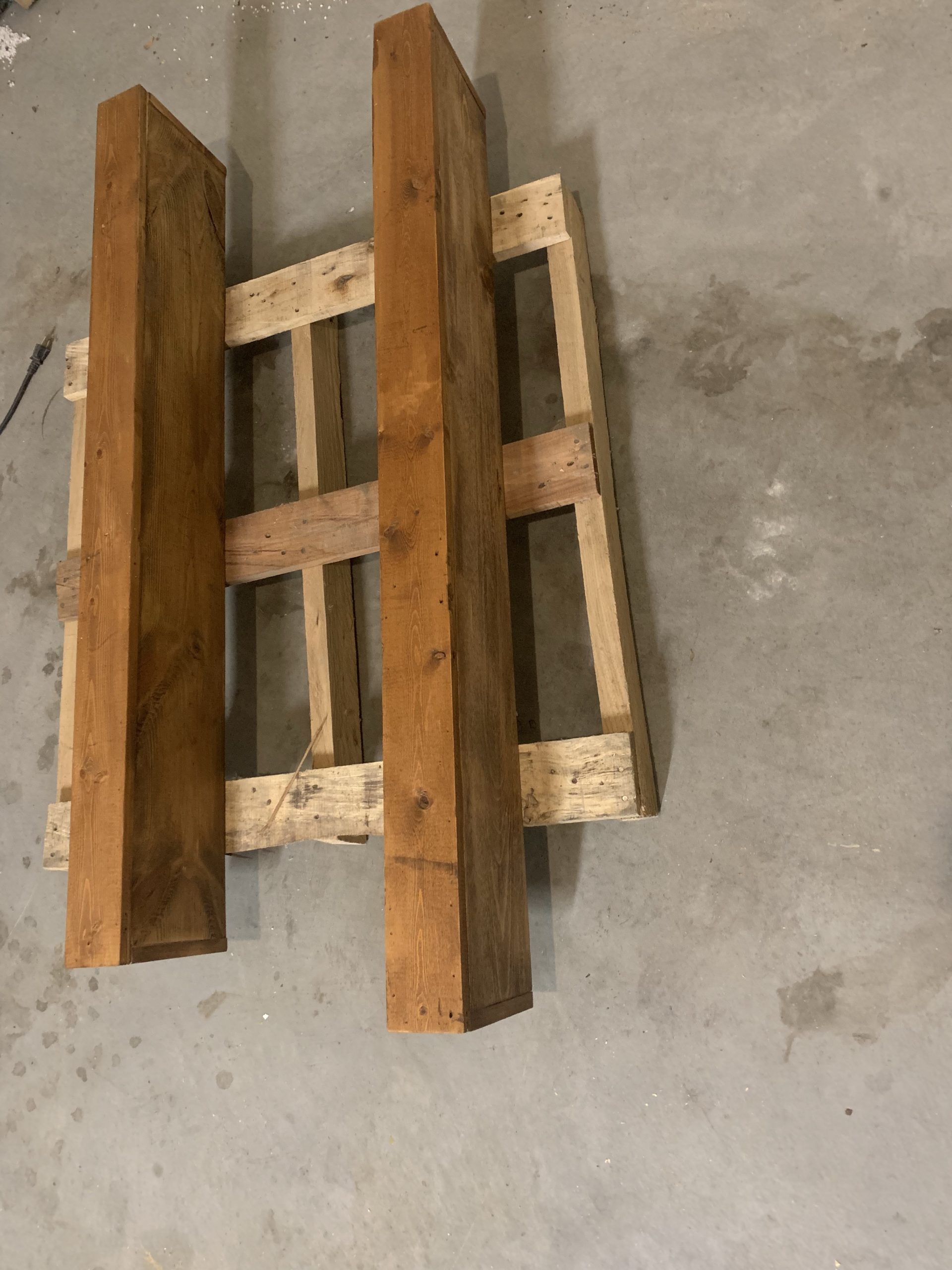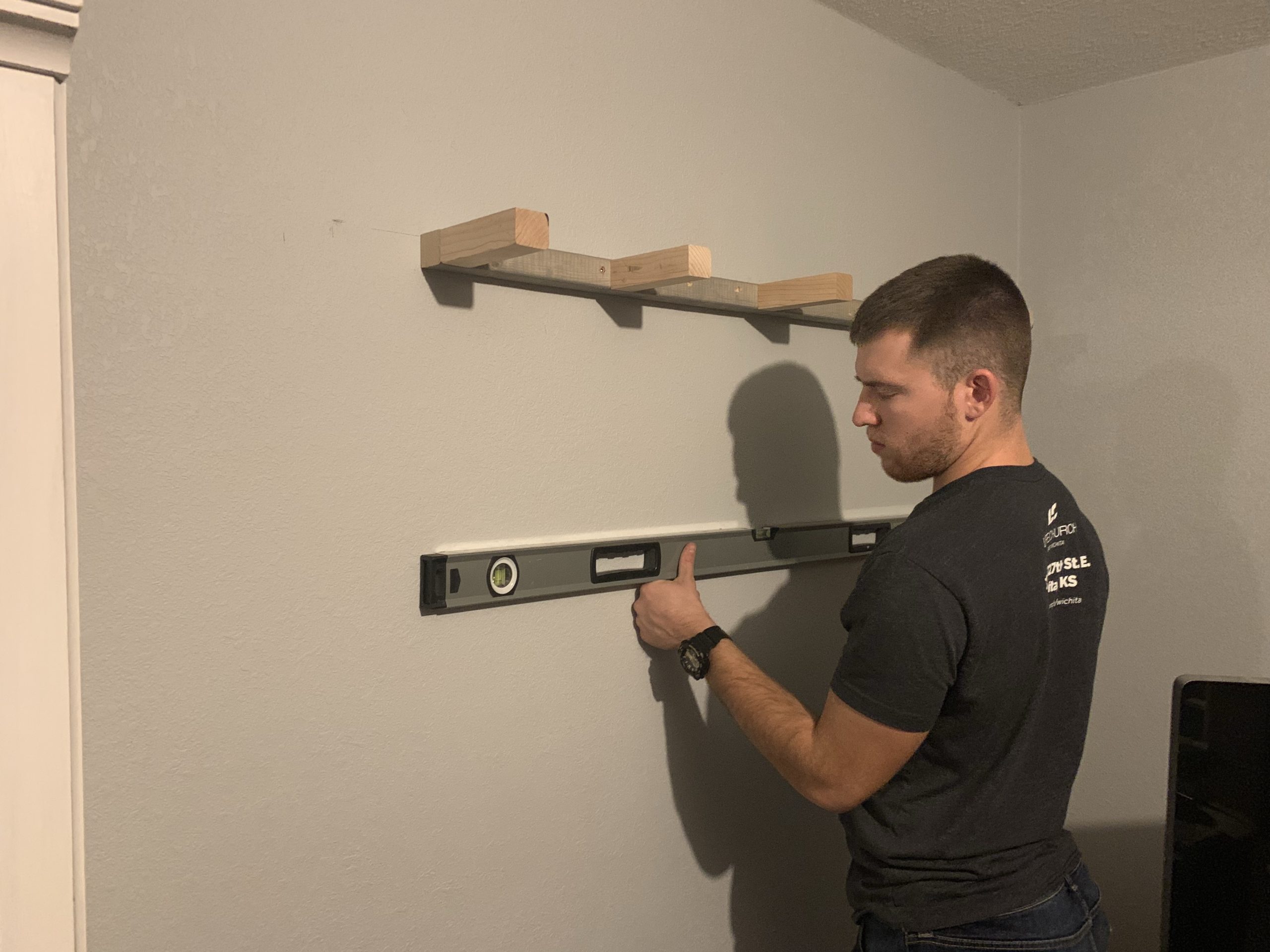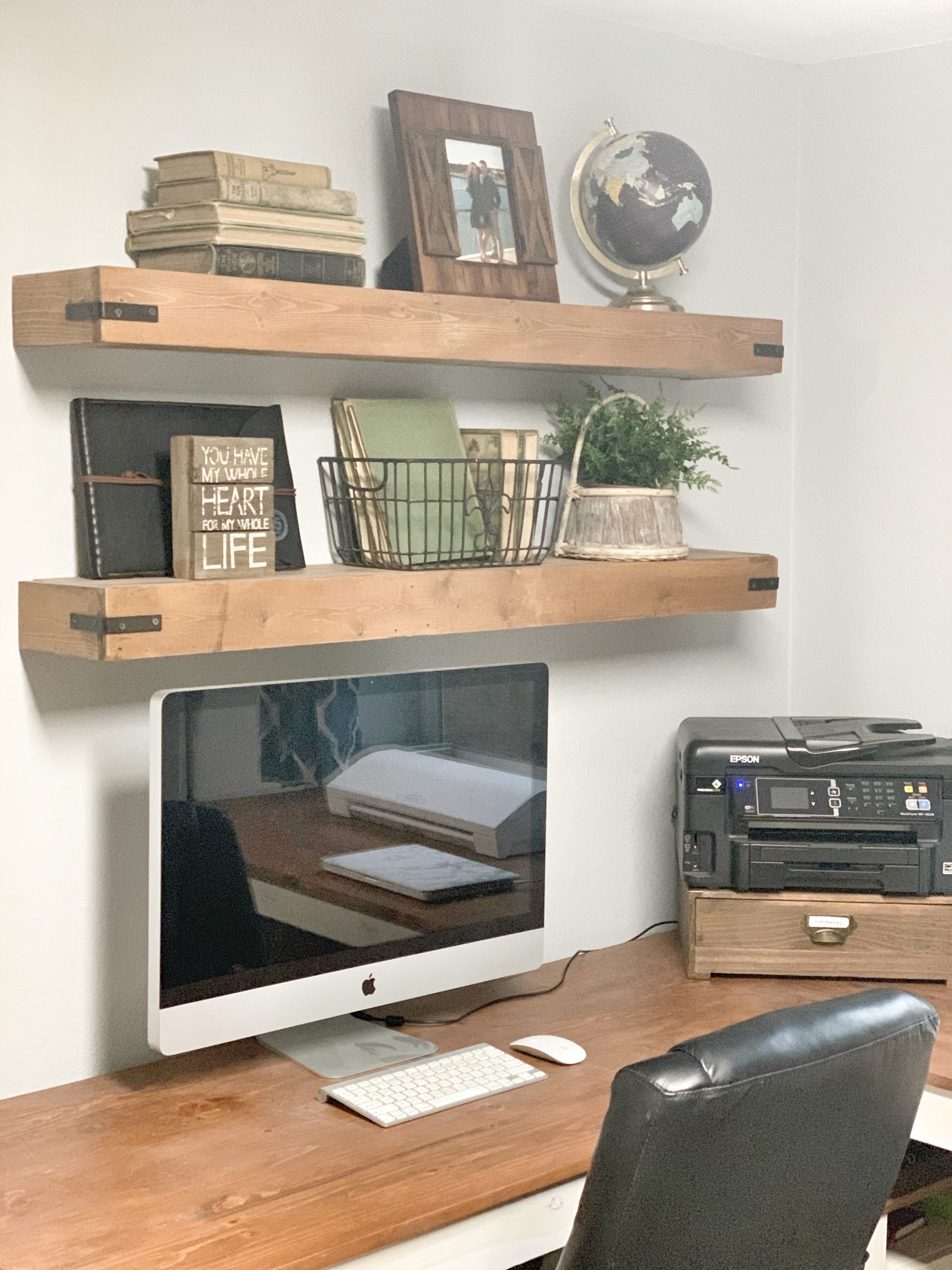 Well that's a wrap on our studio office room update! Now that this room is functional, organized, and stylish, I'll be able to utilize it for smaller DIYs to share with you! I hope this project series inspires you to DIY something for your office, whether it's an accent wall, a piece of furniture, or some organizing solutions! Thanks so much for reading, God bless!!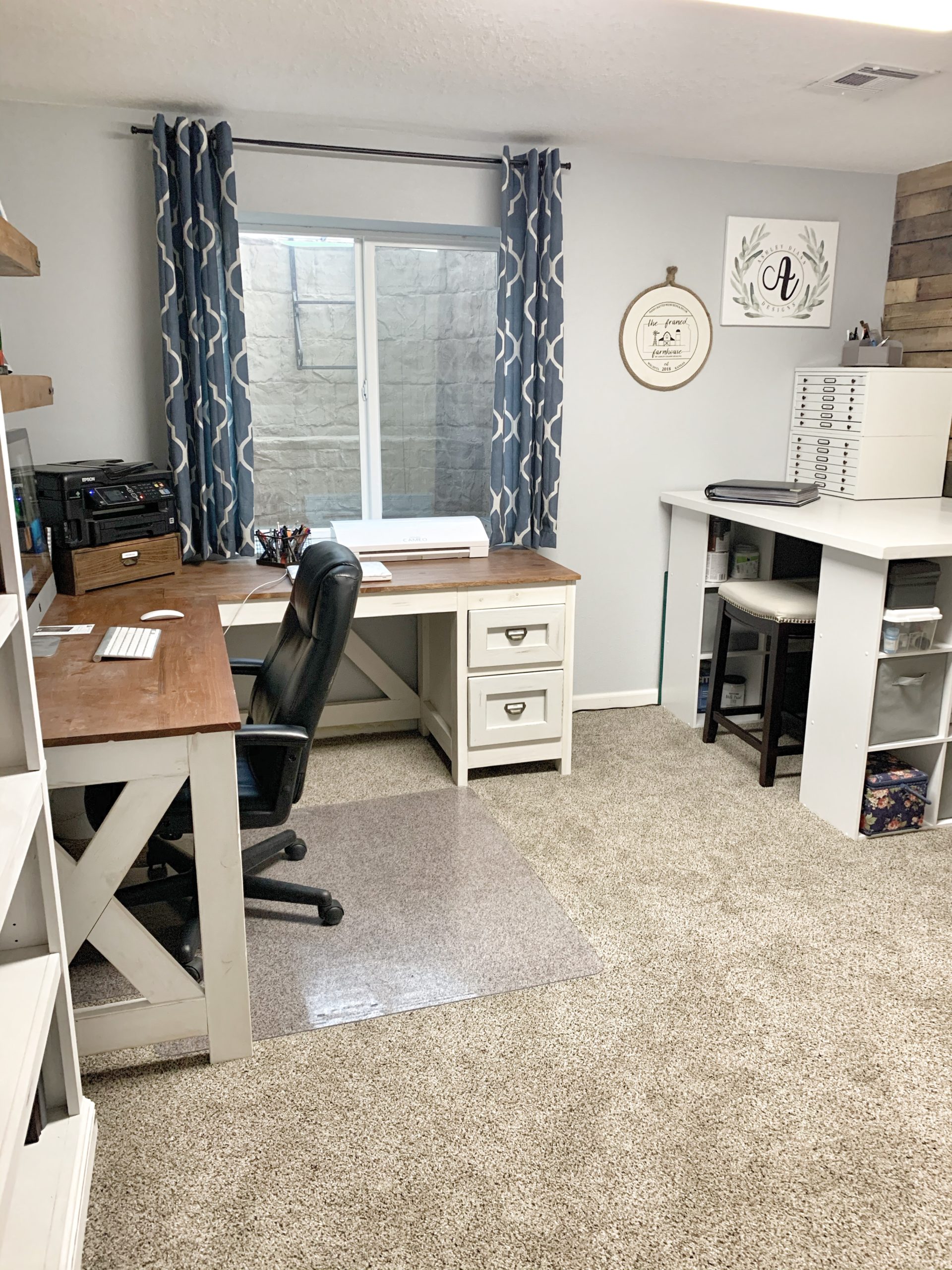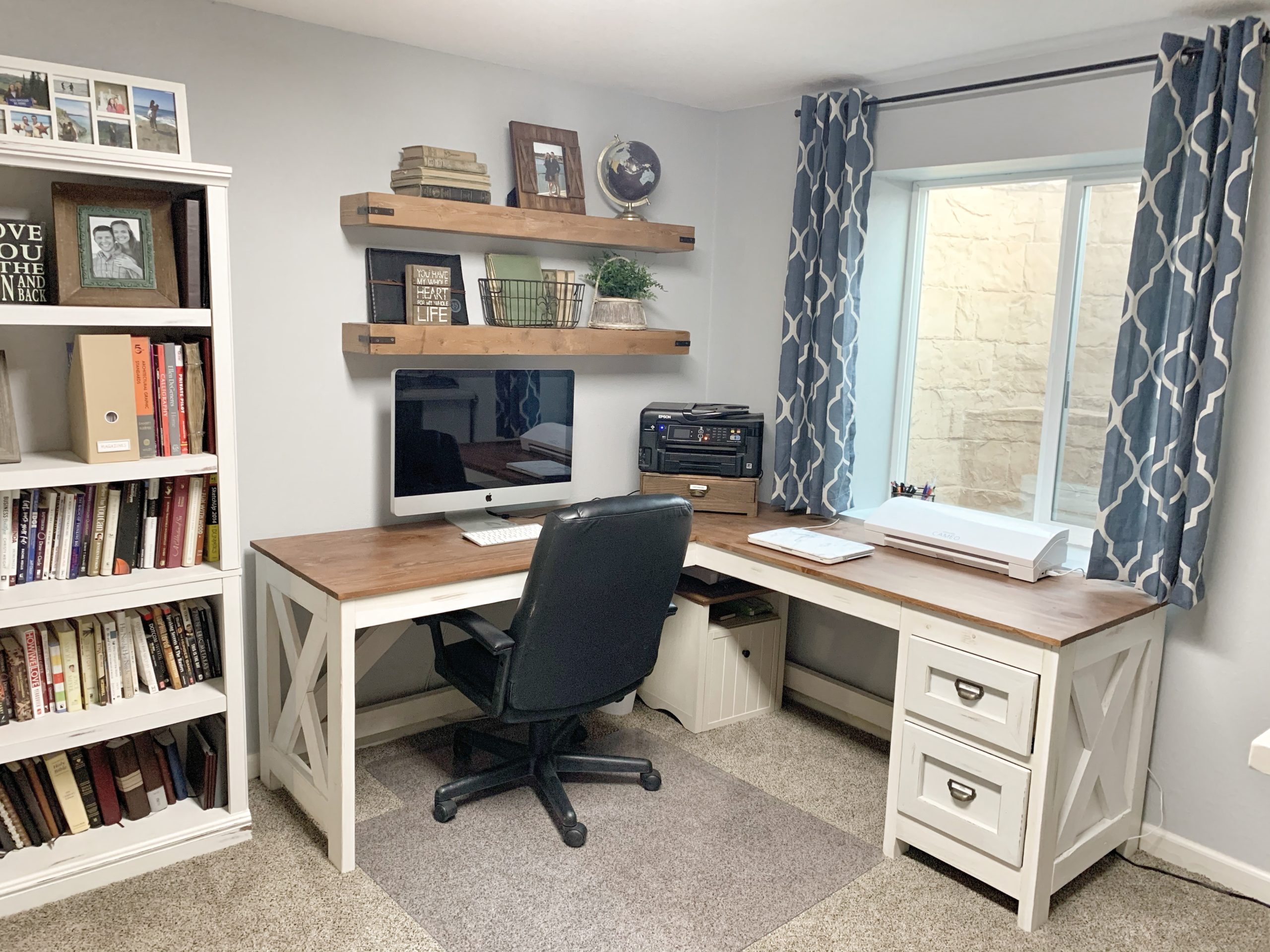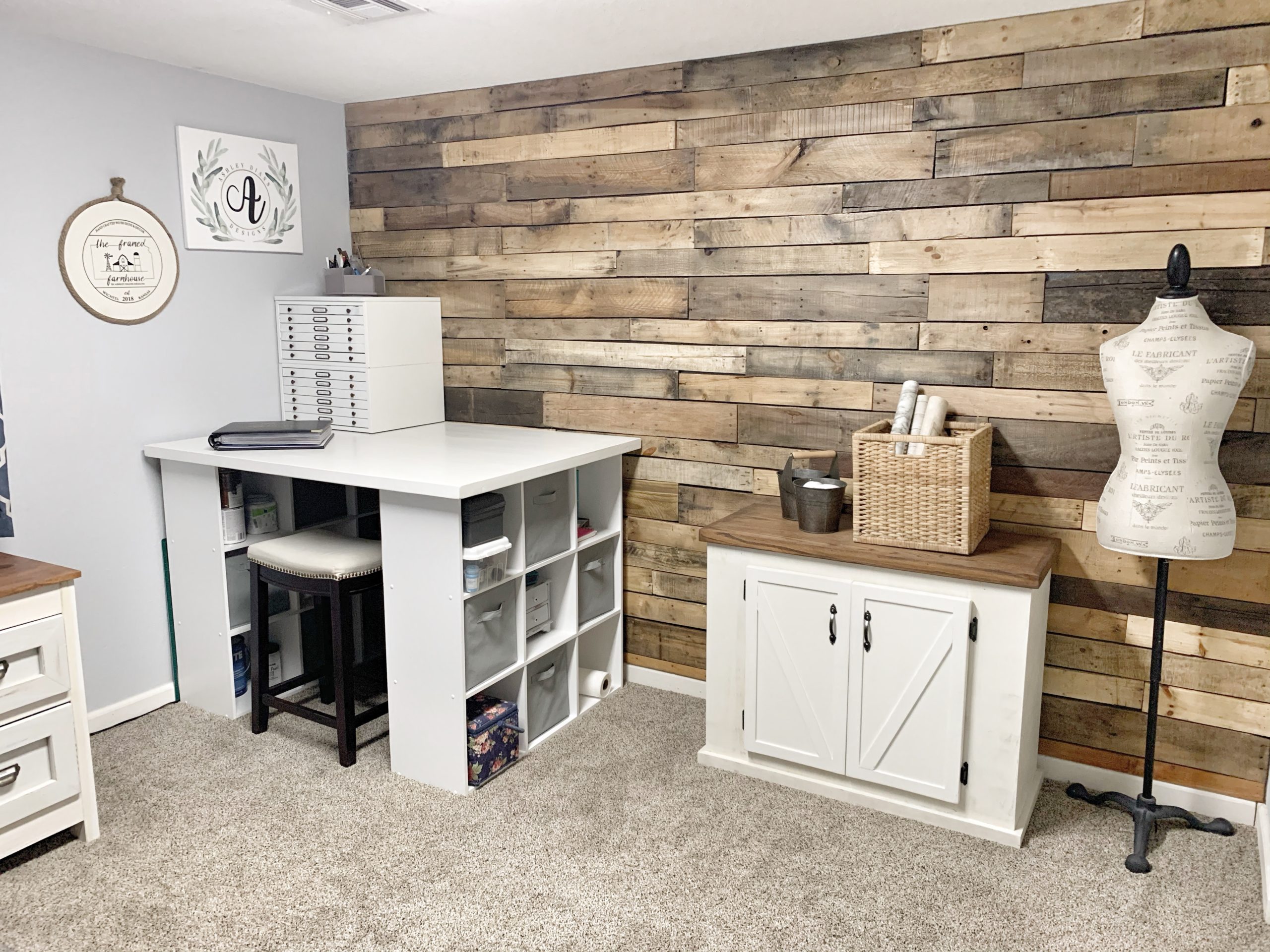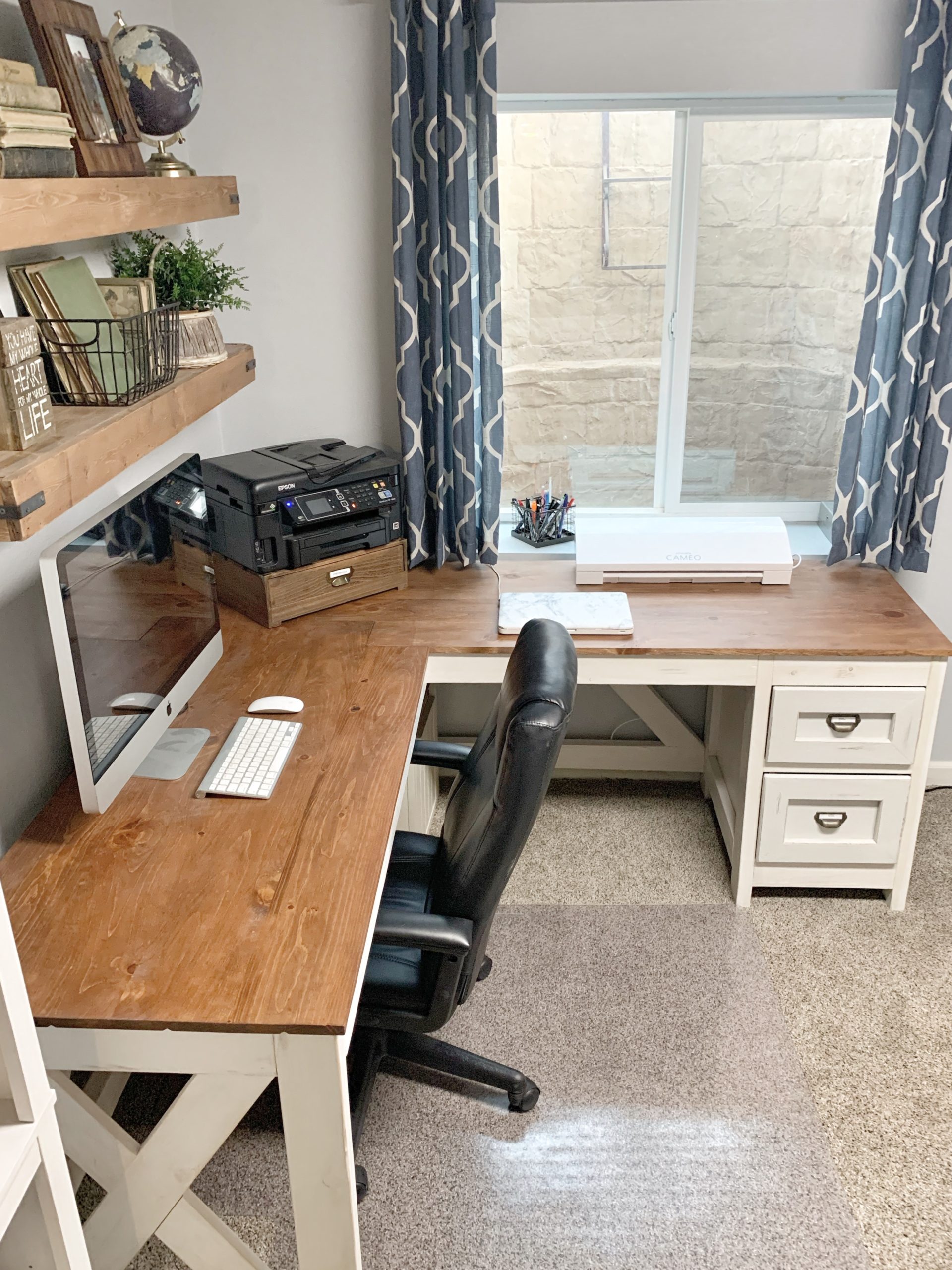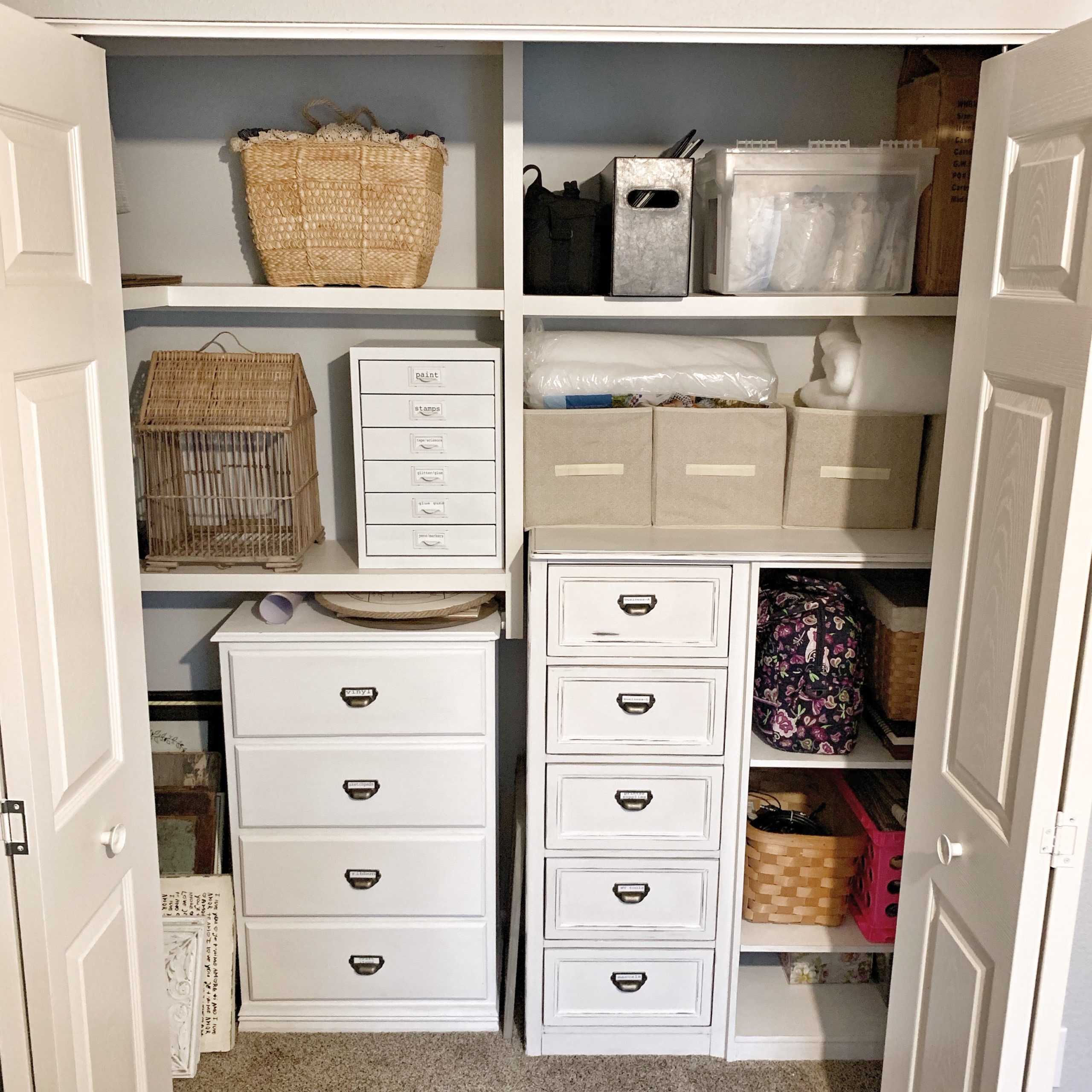 XOXO
ASHLEY DIANN