Master Bedroom Makeover (Part Two)
To me, one of the most under-utilized storage spaces is under the bed. If you think about it, box springs are just an empty shell of space meant to hold up a mattress; and not to mention all the space under the bed that is hard to get to and goes unused most of the time. Let's face it, we all could use extra storage for the things we've piled up in the guest room closet or stuffed in a drawer that is too small, and under the bed is a great option for more storage!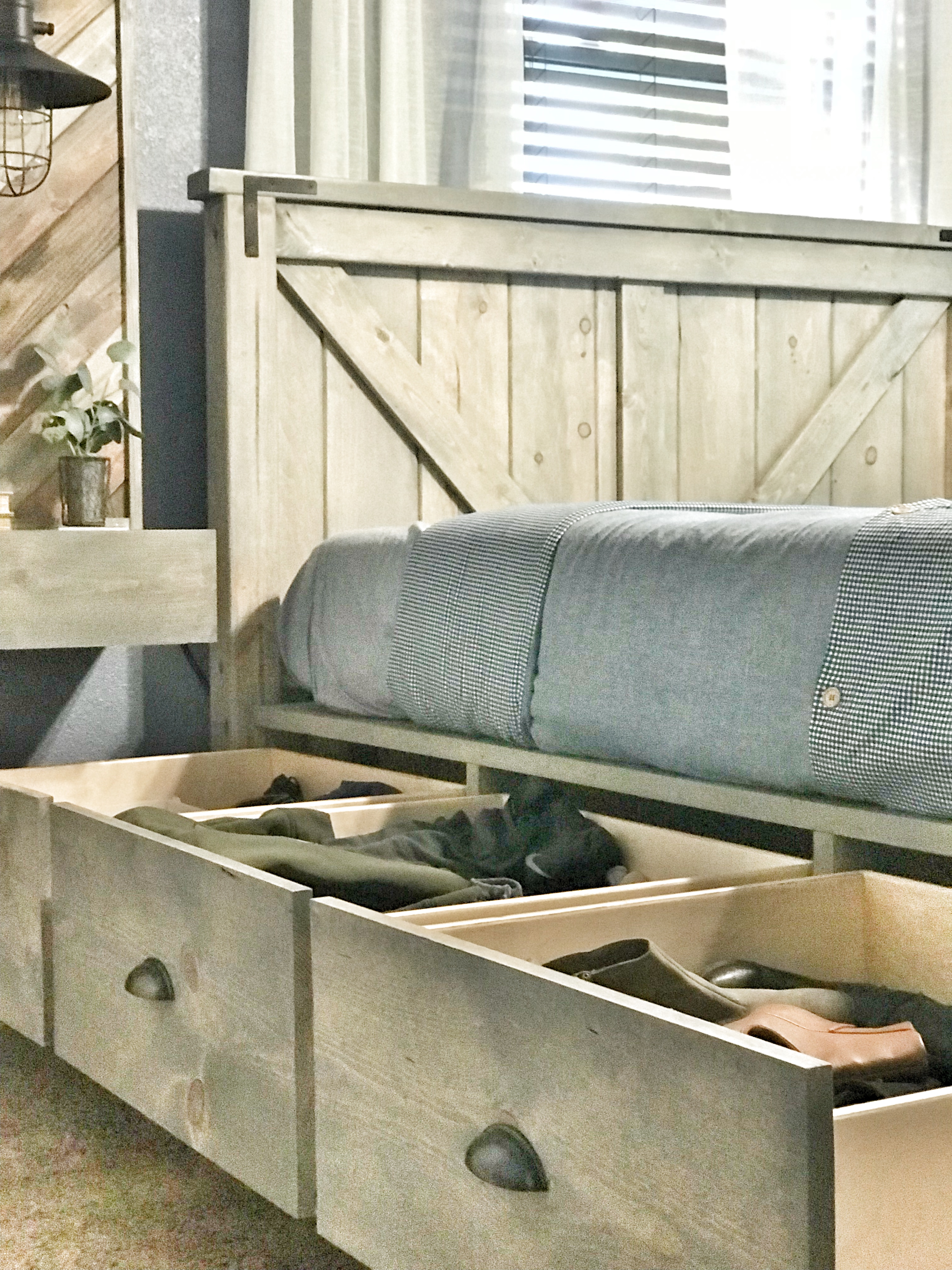 There's not a lot of things that get me as excited as starting a new project; especially when it means adding storage and style to a space that was lacking both! Our master bedroom has one thing going for it: it has three windows and, therefore, tons of natural light. Although it has a tiny footprint (11'x12′), I knew with the right furniture, we could make it feel a lot bigger! (See part one of this makeover: dresser refurbish).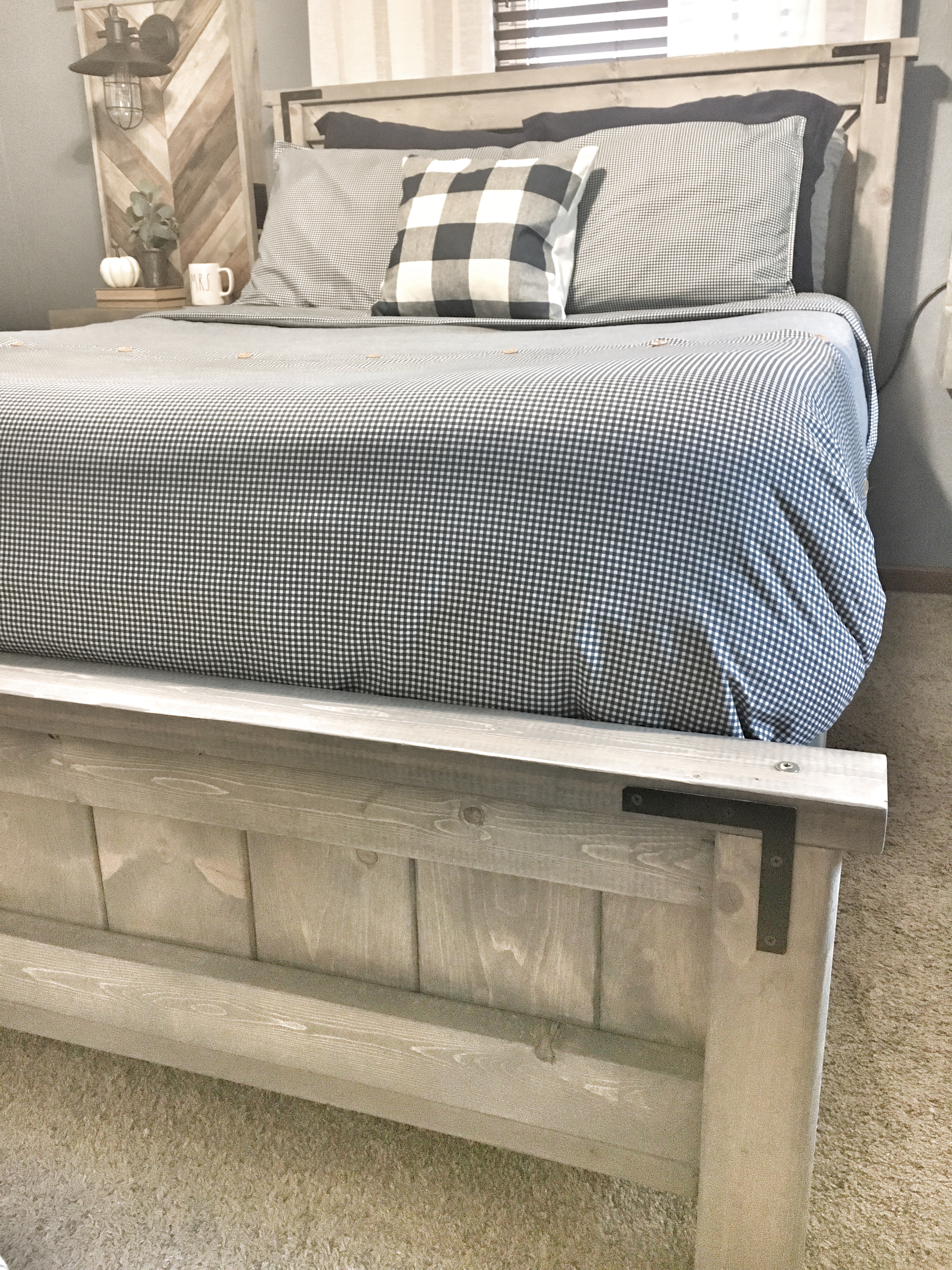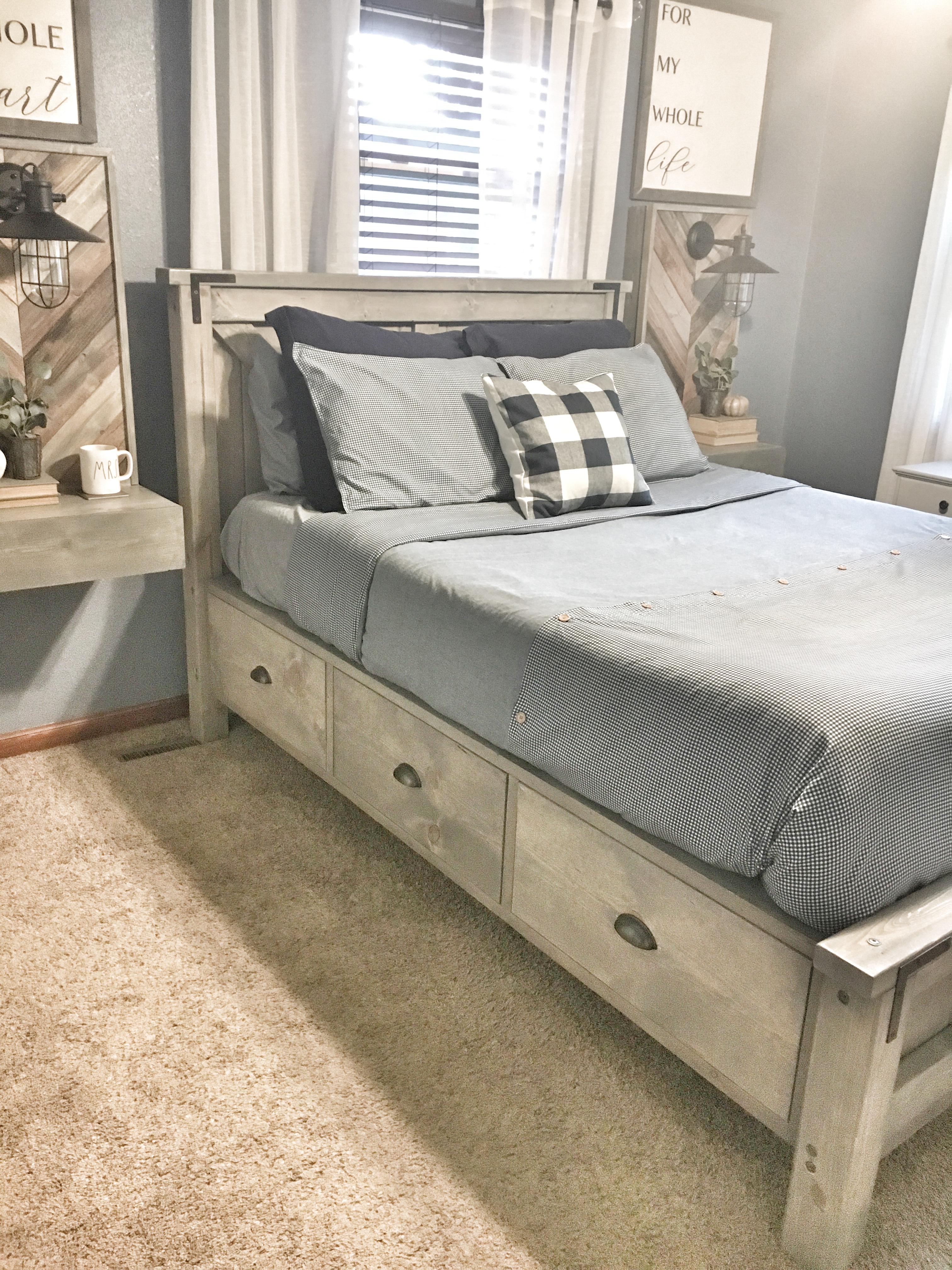 Our previous bed was the one that Logan had in his room before we got married, so we naturally used it in our master bedroom because it was free, lol. However, the sleigh bed style was too big and boxy, and made our room feel smaller than it was. I started looking for something to replace it with, but I couldn't seem to find exactly what I was looking for without spending thousands of dollars (shocker).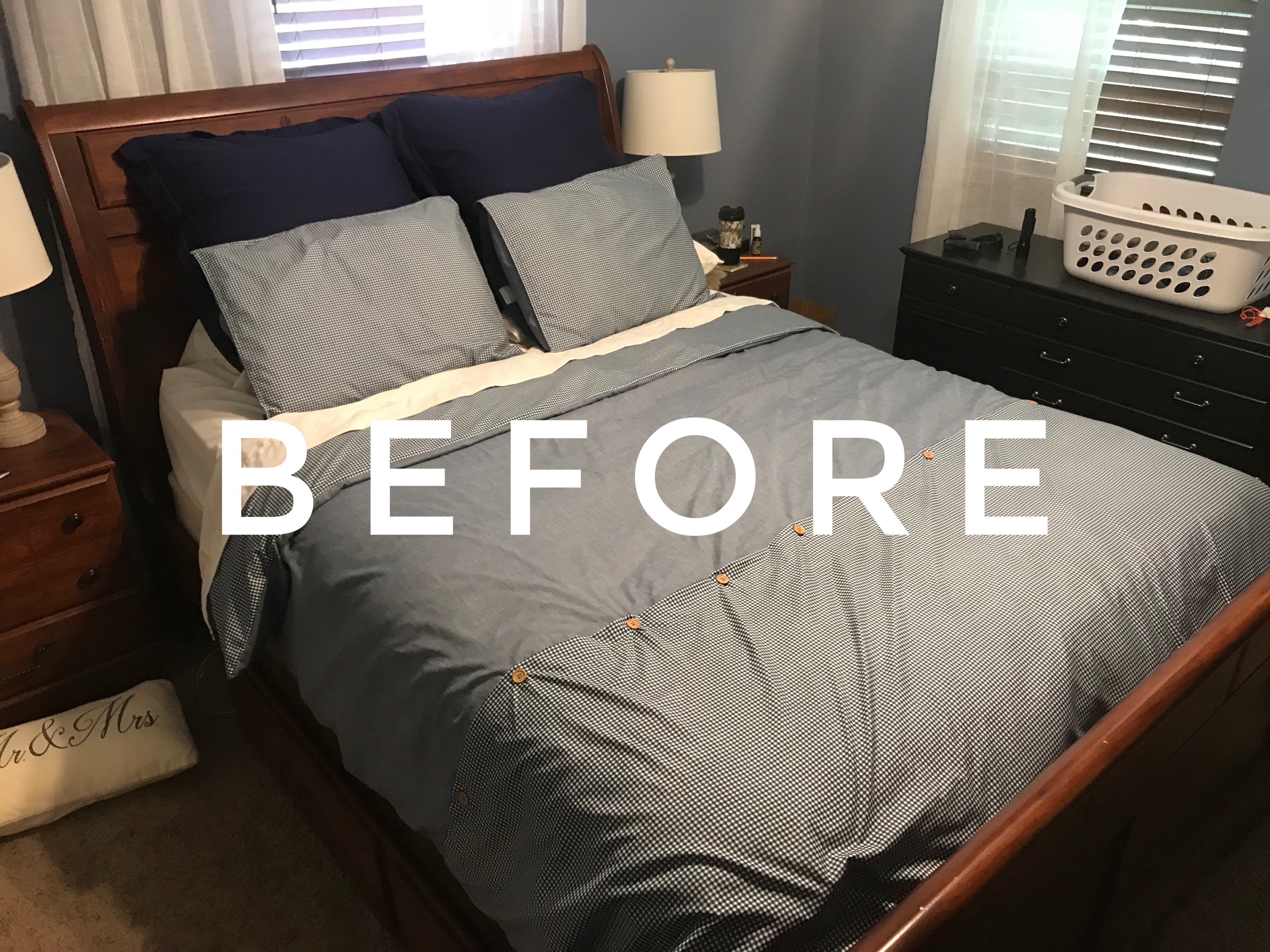 That's when we decided to DIY exactly what we needed; a platform bed with tons of storage underneath, a short footboard that didn't stick out too far in the room, and had the modern farmhouse style we both love. We sold our old bedroom set and got to work building our bed! (Yes, we were sleeping on a mattress on the floor for a few weeks, but it was worth it)!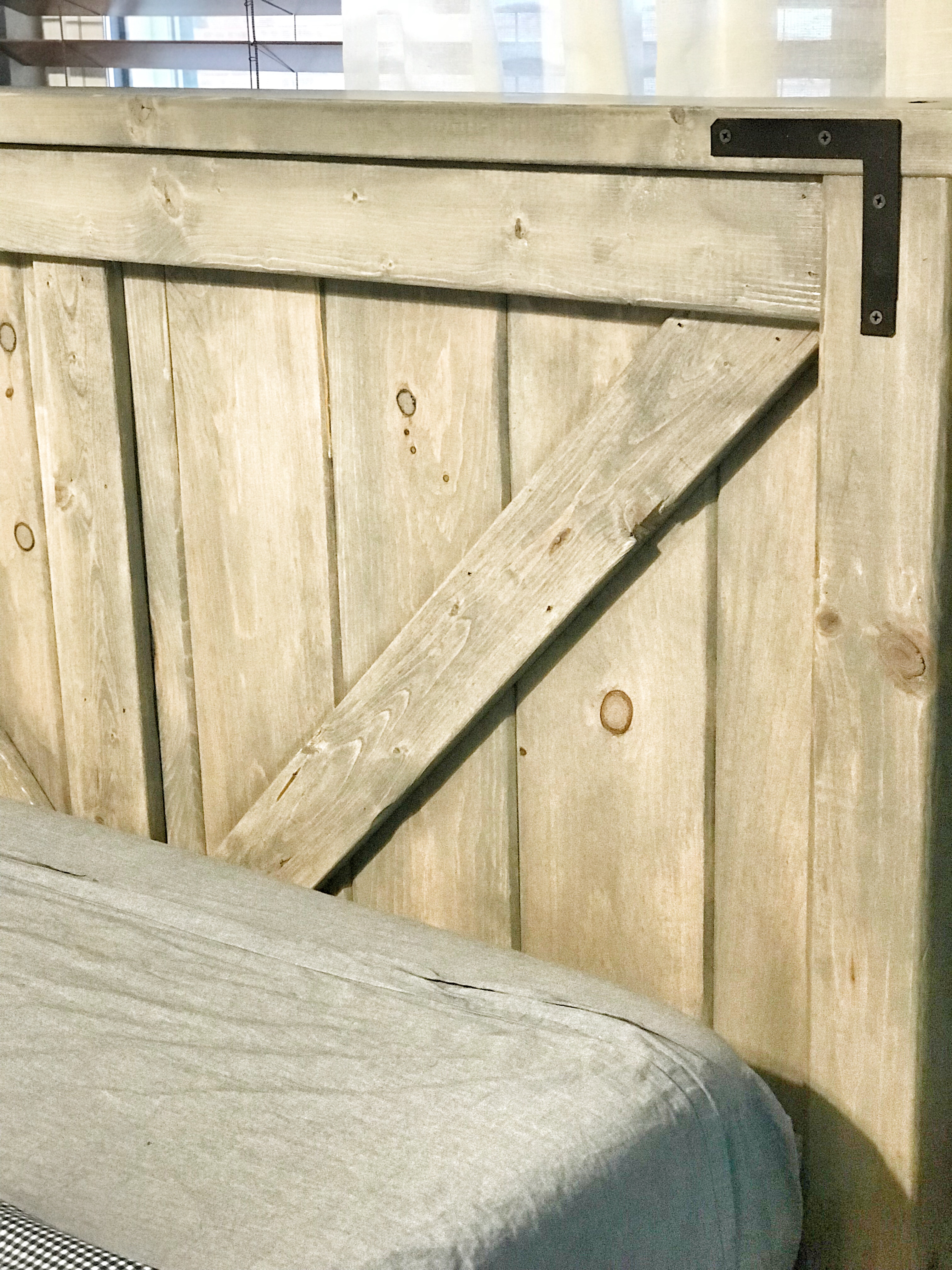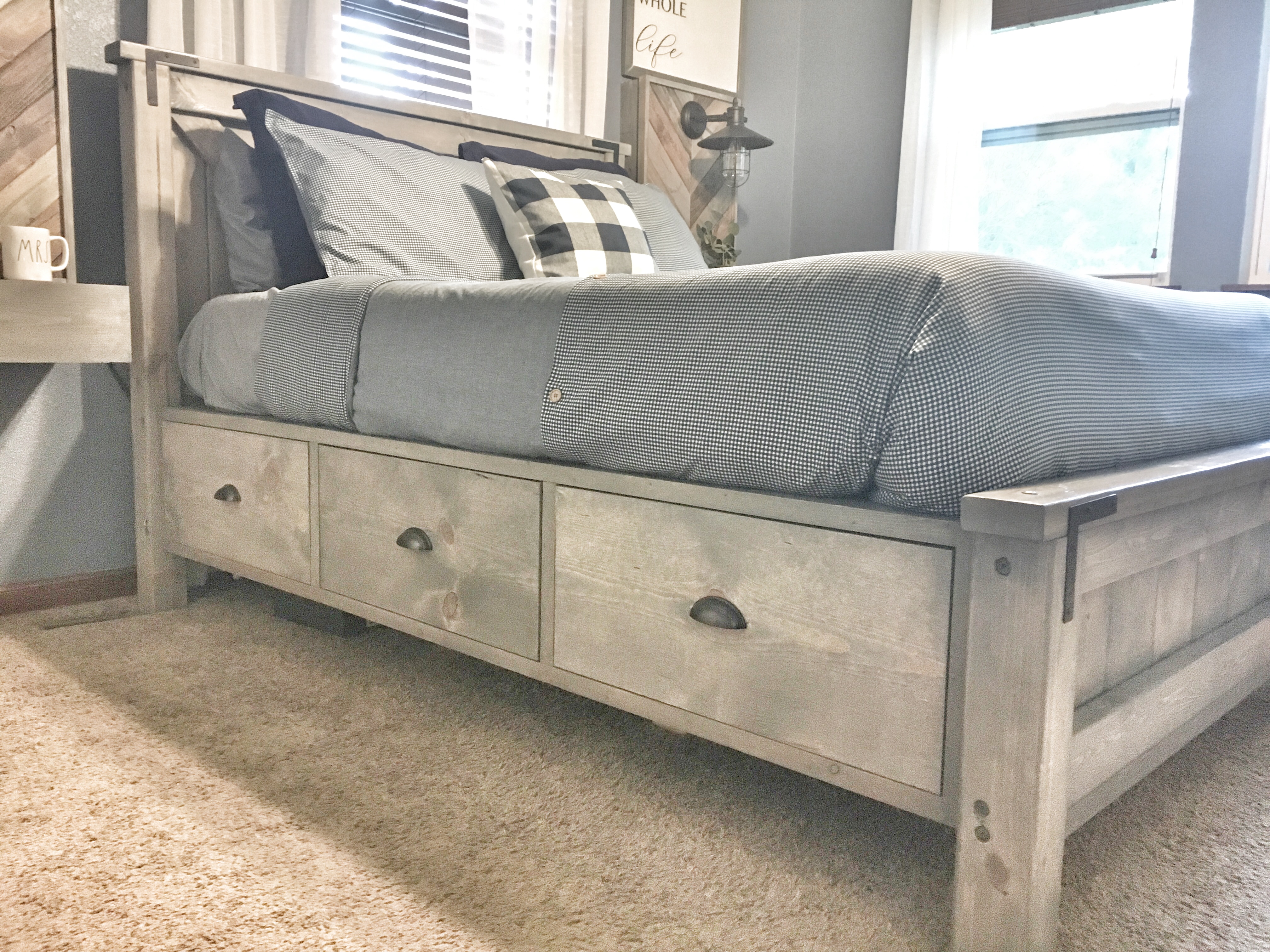 We spent around $450 on materials, but a custom bed like this would normally cost thousands of dollars. We wanted this bed to last a long time and be as high-end as we could possibly get without breaking the bank. That is why we used more expensive, better quality materials, but we saved a ton of money by building it ourselves! (Really, we spent no money out of pocket after we sold our old bedroom set, yay)!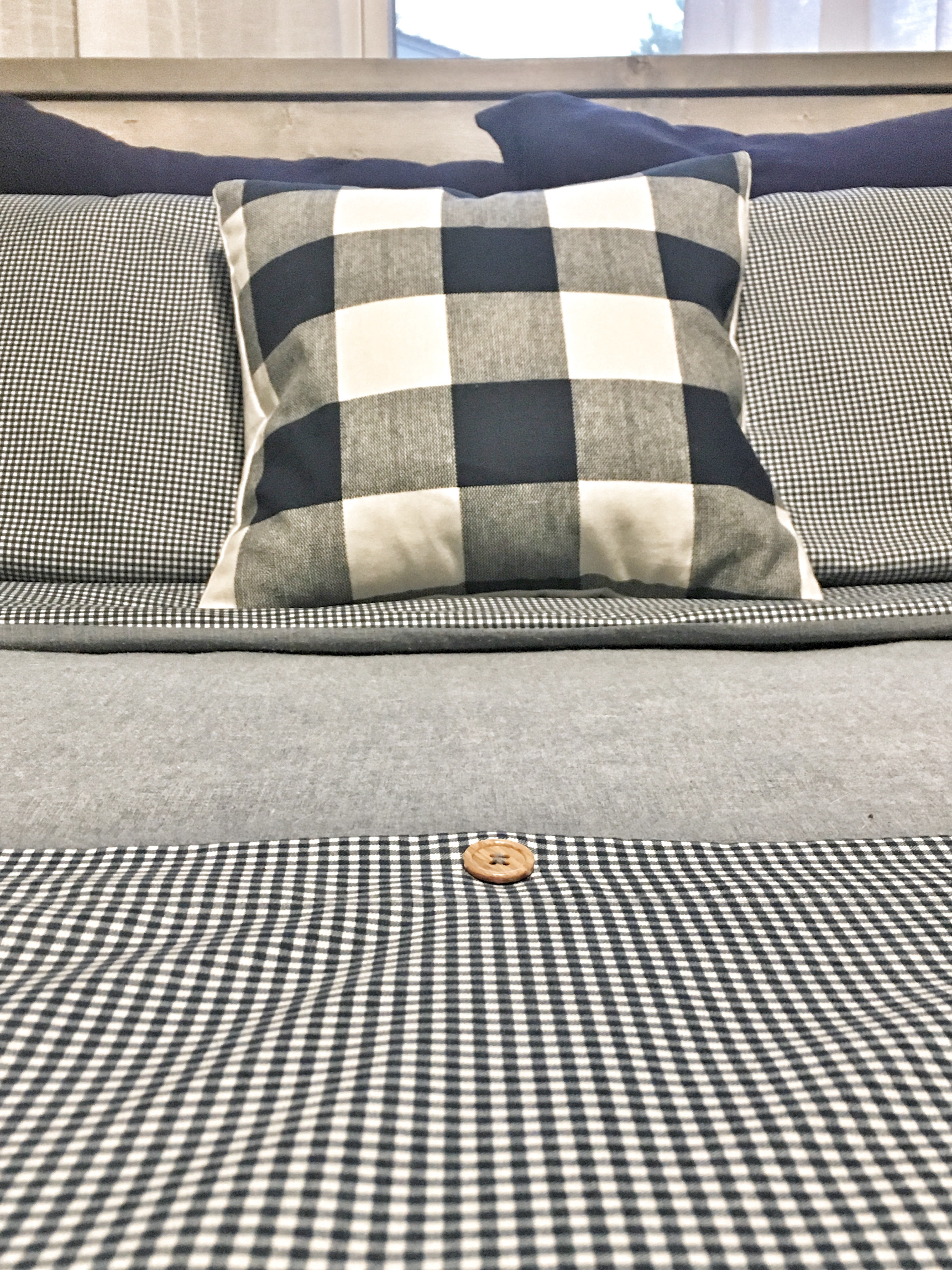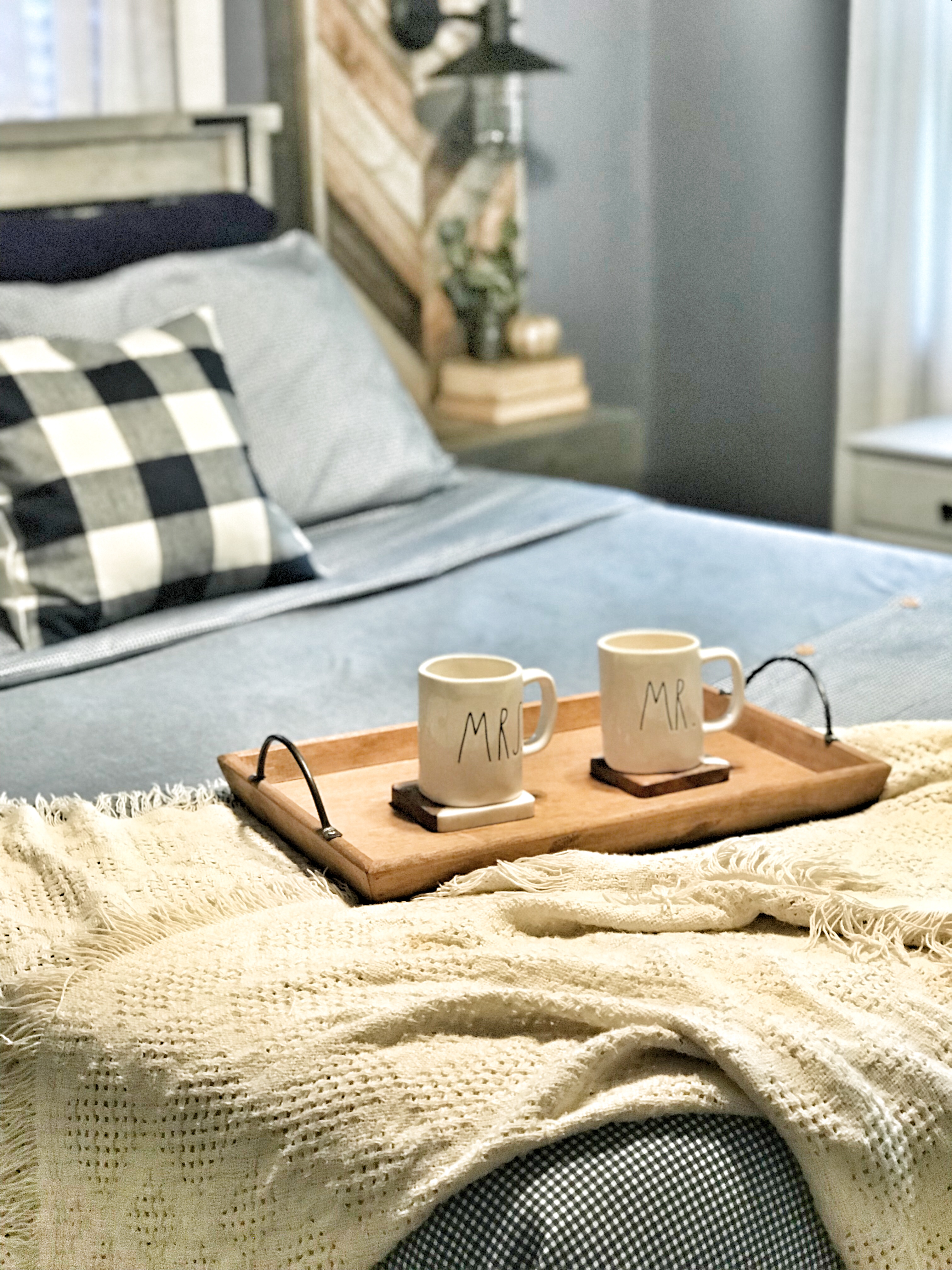 We used some of Ana White's plans as inspiration, but we built this bed to specifically fit our needs and our space. That's why I love DIYs, you can make it exactly what YOU are looking for! We finished it with classic gray stain, and added hardware to the drawers and corners of the headboard/footboard. This gives it that modern farmhouse style! Our bedding is from a variety of places…
Duvet Cover: Zulilly
Sheets:Target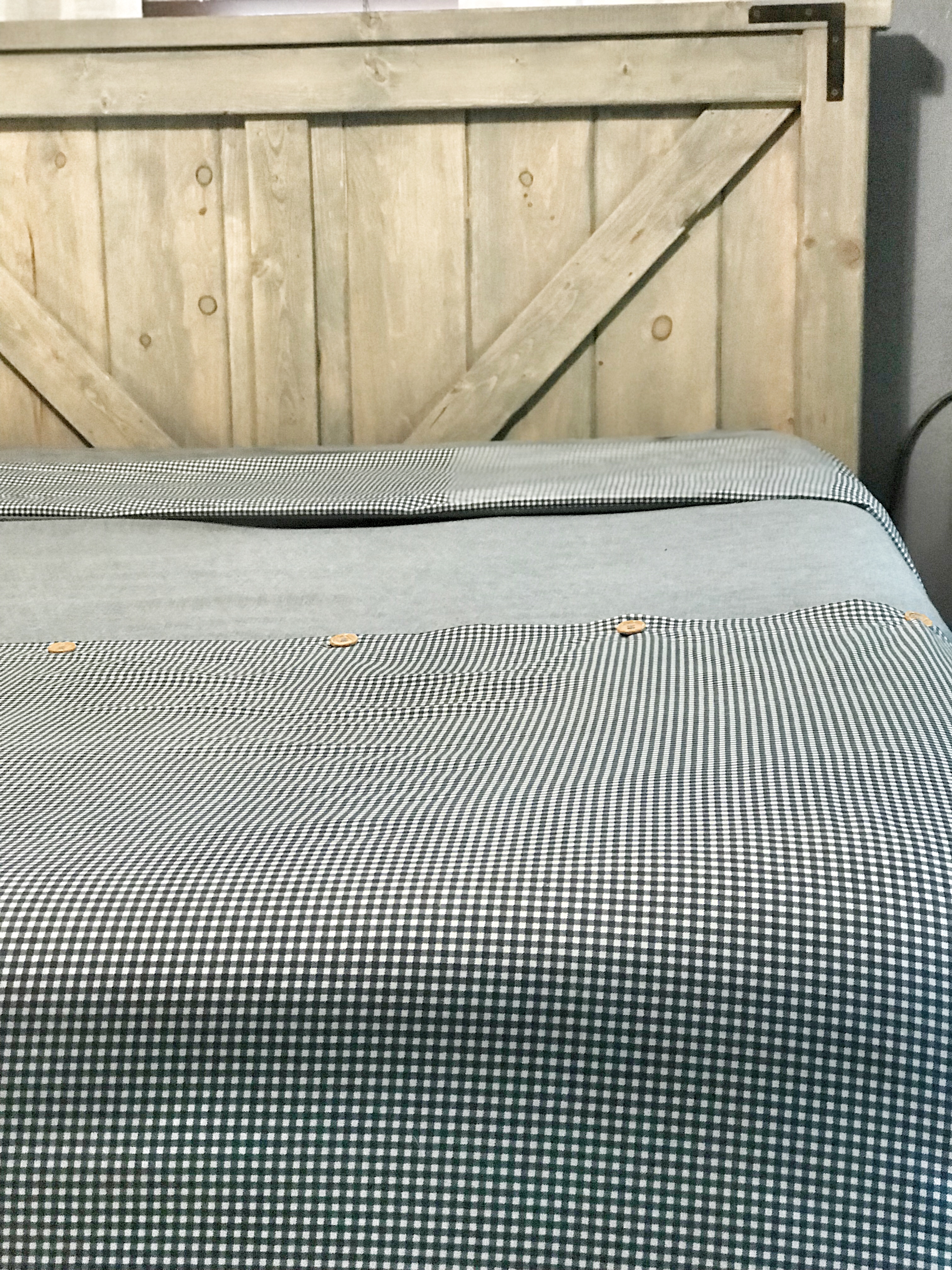 I absolutely love how this DIY turned out, and the extra storage is amazing! The drawers are so deep, and since this bed is lifted off the ground, there is plenty of room to store things under the drawer units as well. There is no more wasted space, and the aesthetic of the low profile footboard makes the room feel much bigger!
We also love our new Tulo Mattress. This is a "bed in a box," and we liked the Tulo brand because of the price, and also because we could chose between three levels of comfort! (Not sponsored, just highly recommend)!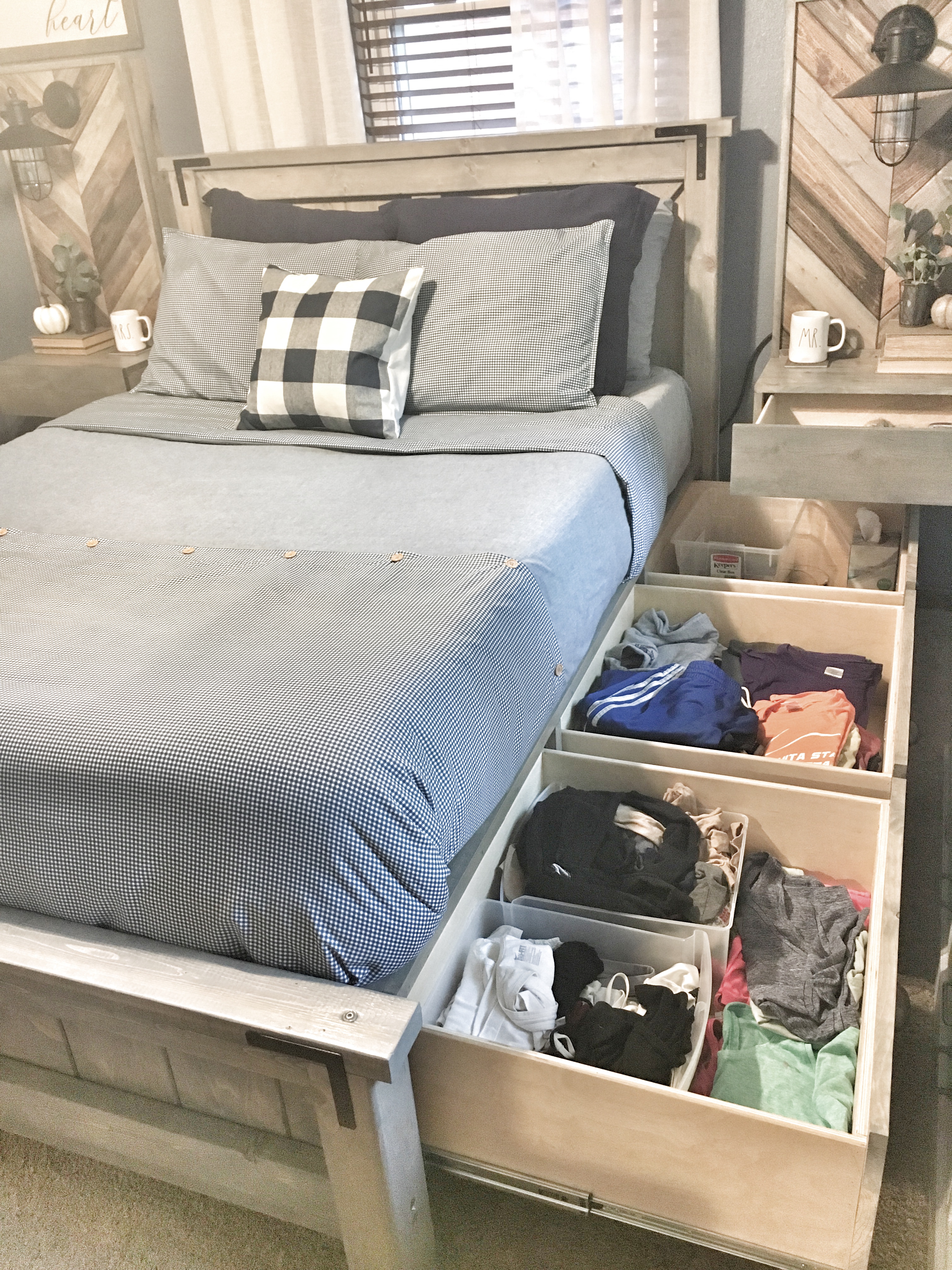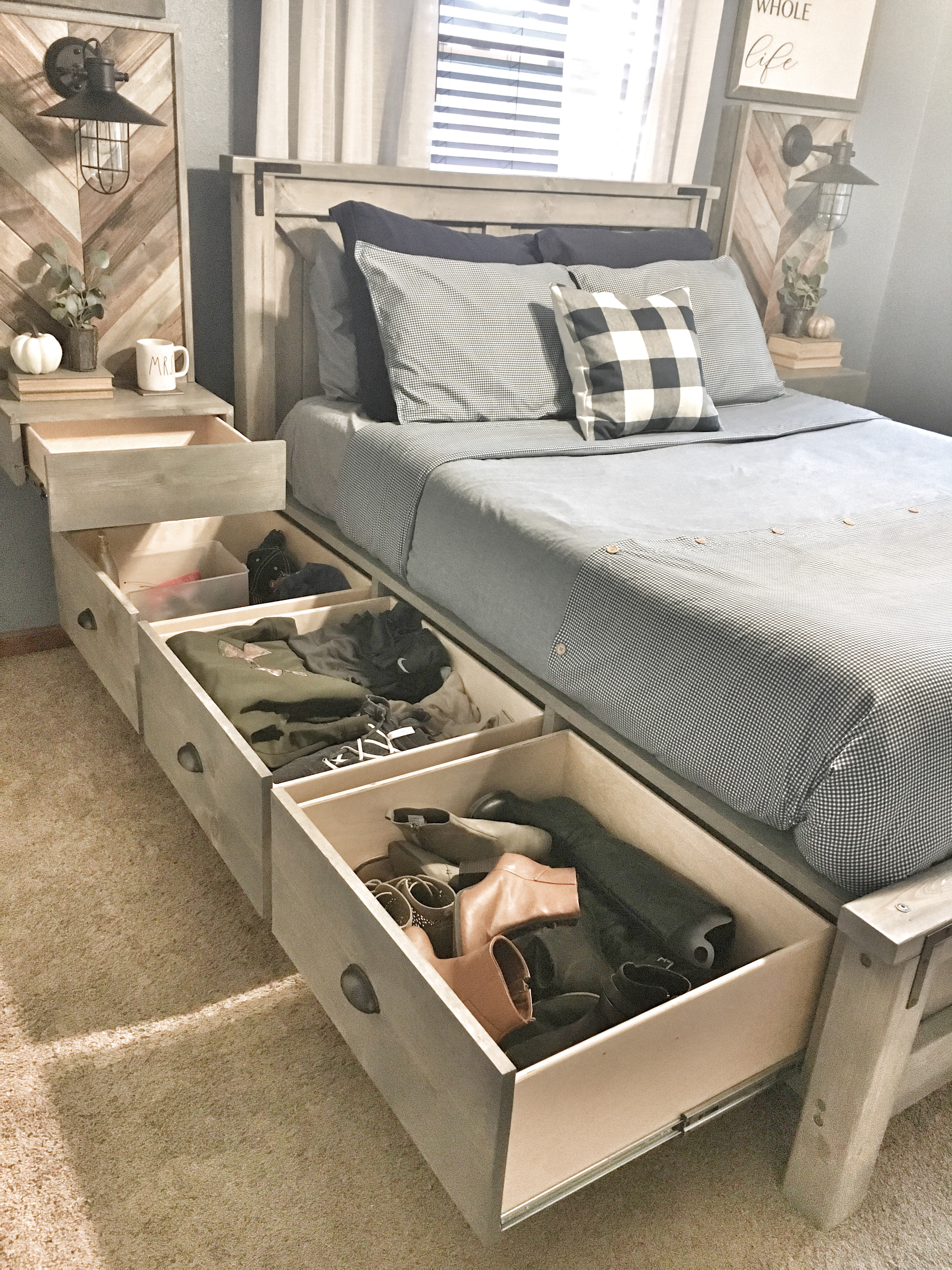 If you like this bed, and are interested in the plans to build something like it, check out ana-white.com and search "farmhouse storage bed with drawers." Even though we modified ours quite a bit, the plans she shares on her website are easy to follow for any level of DIYer!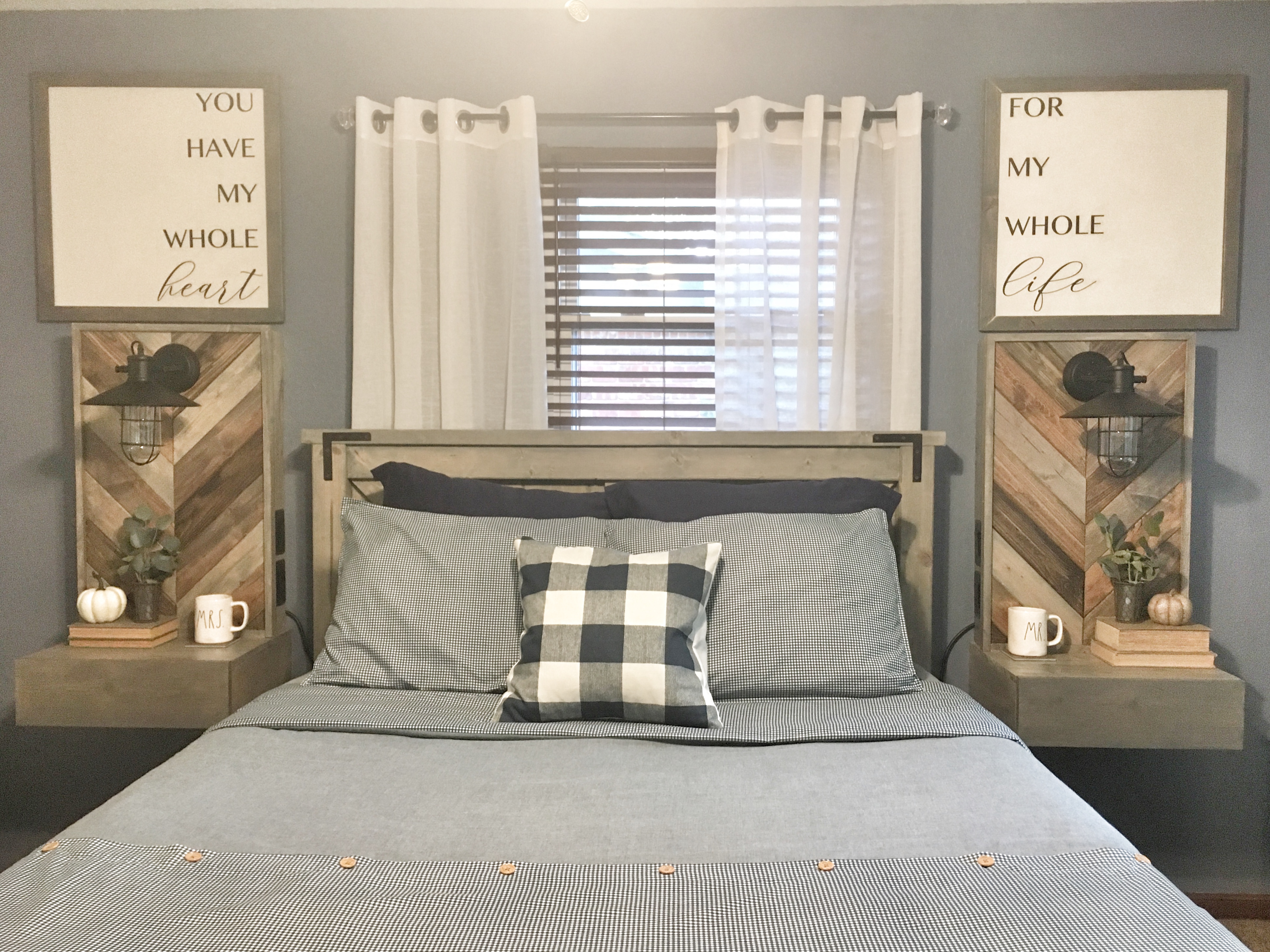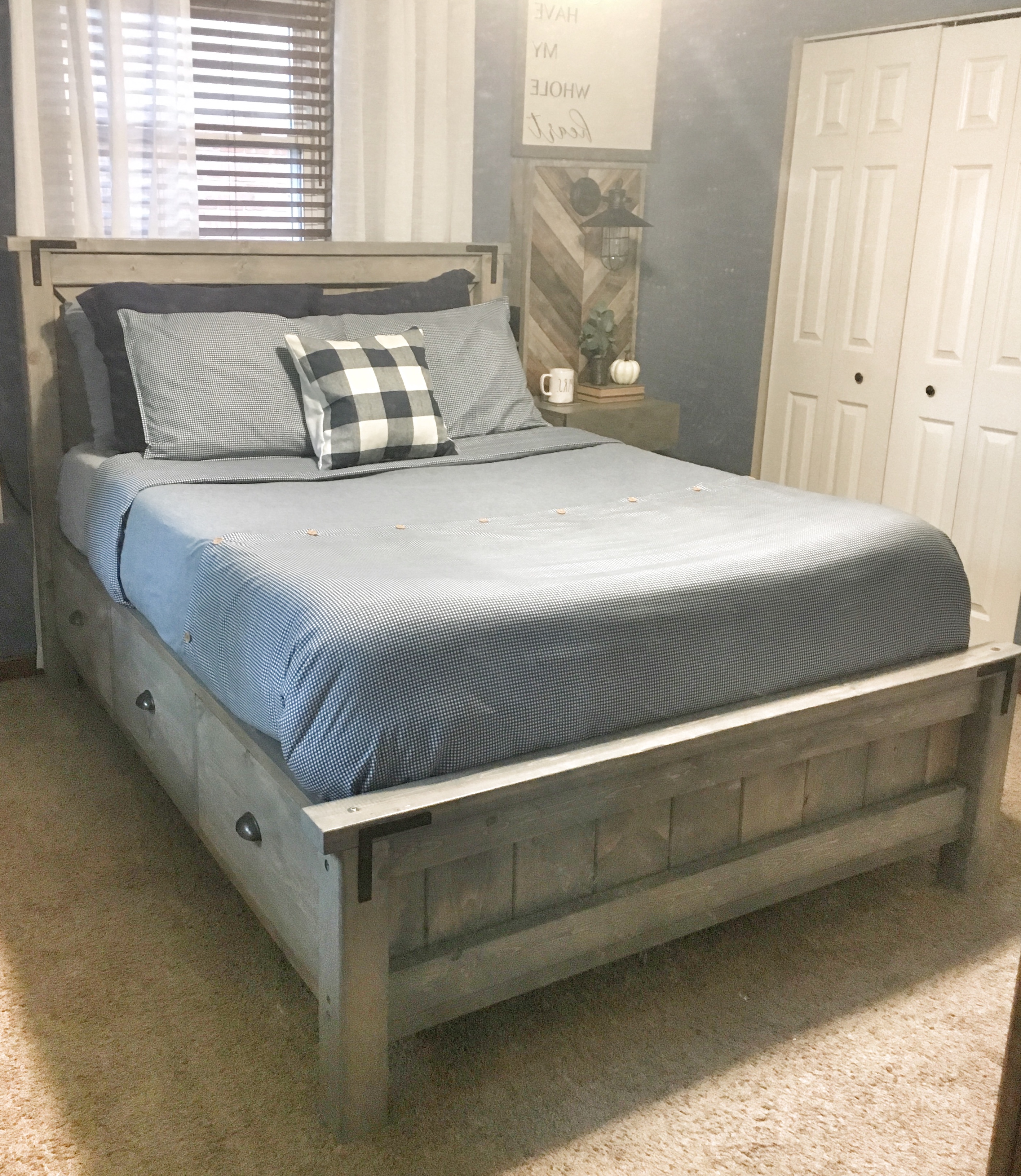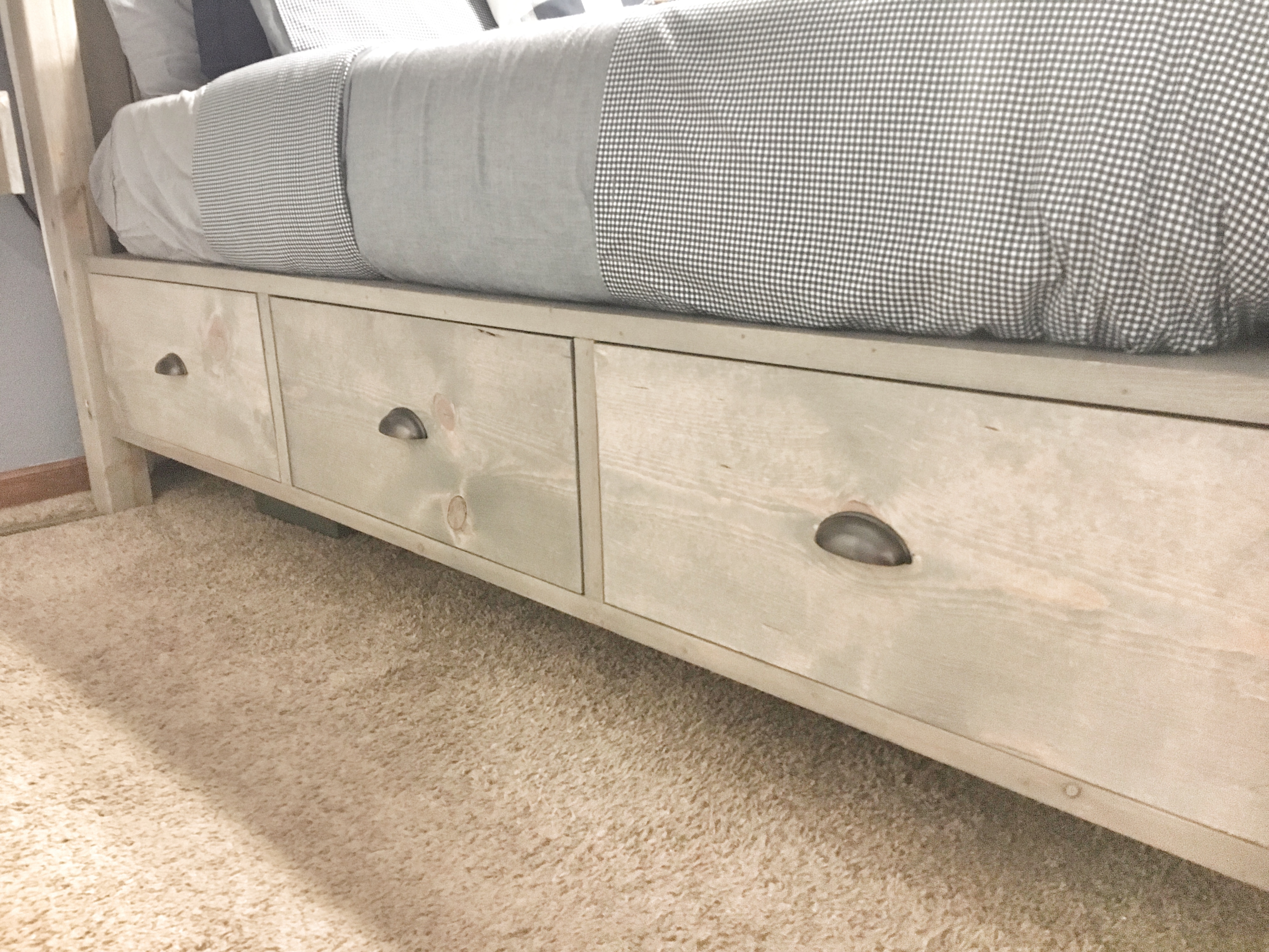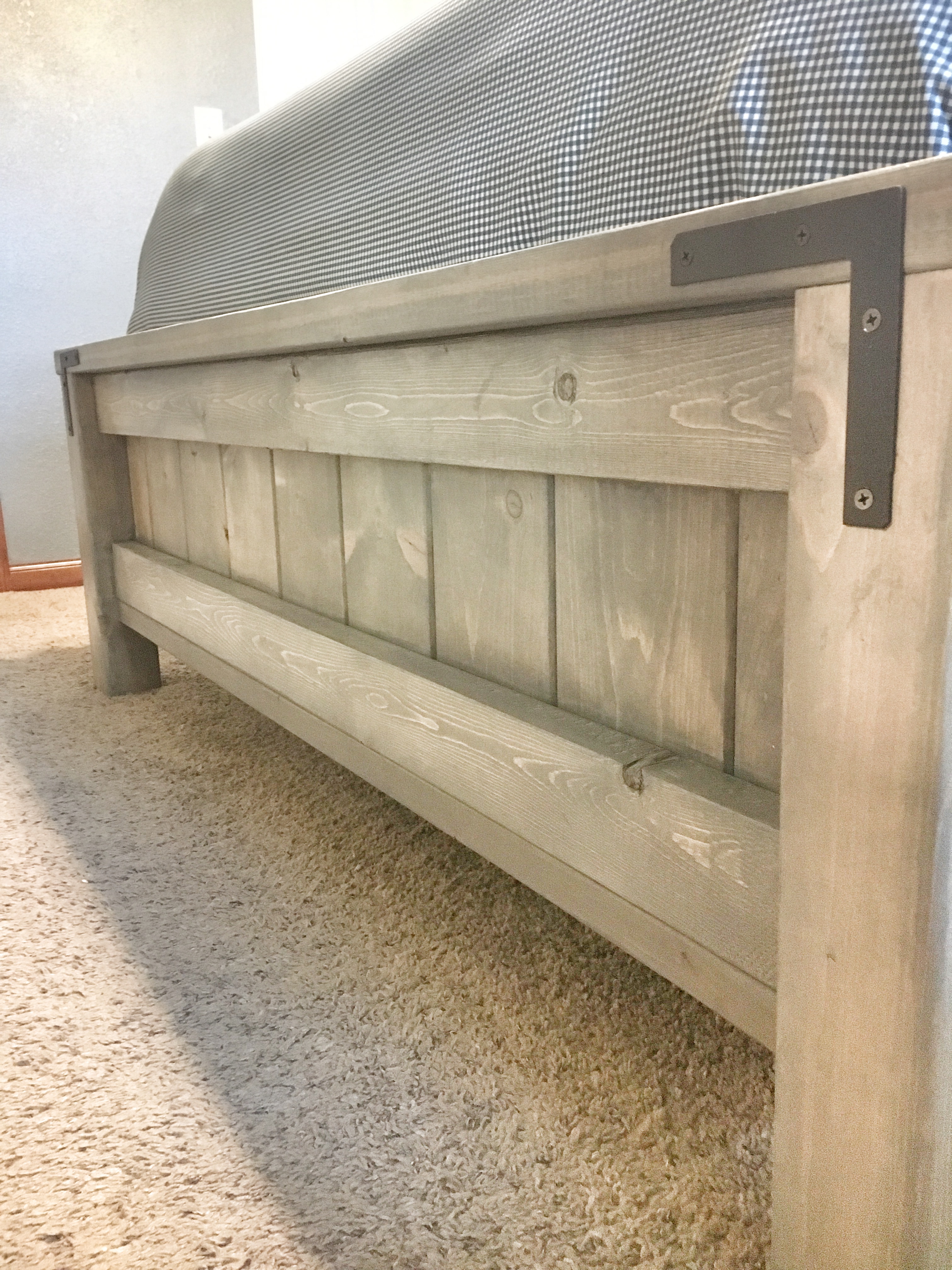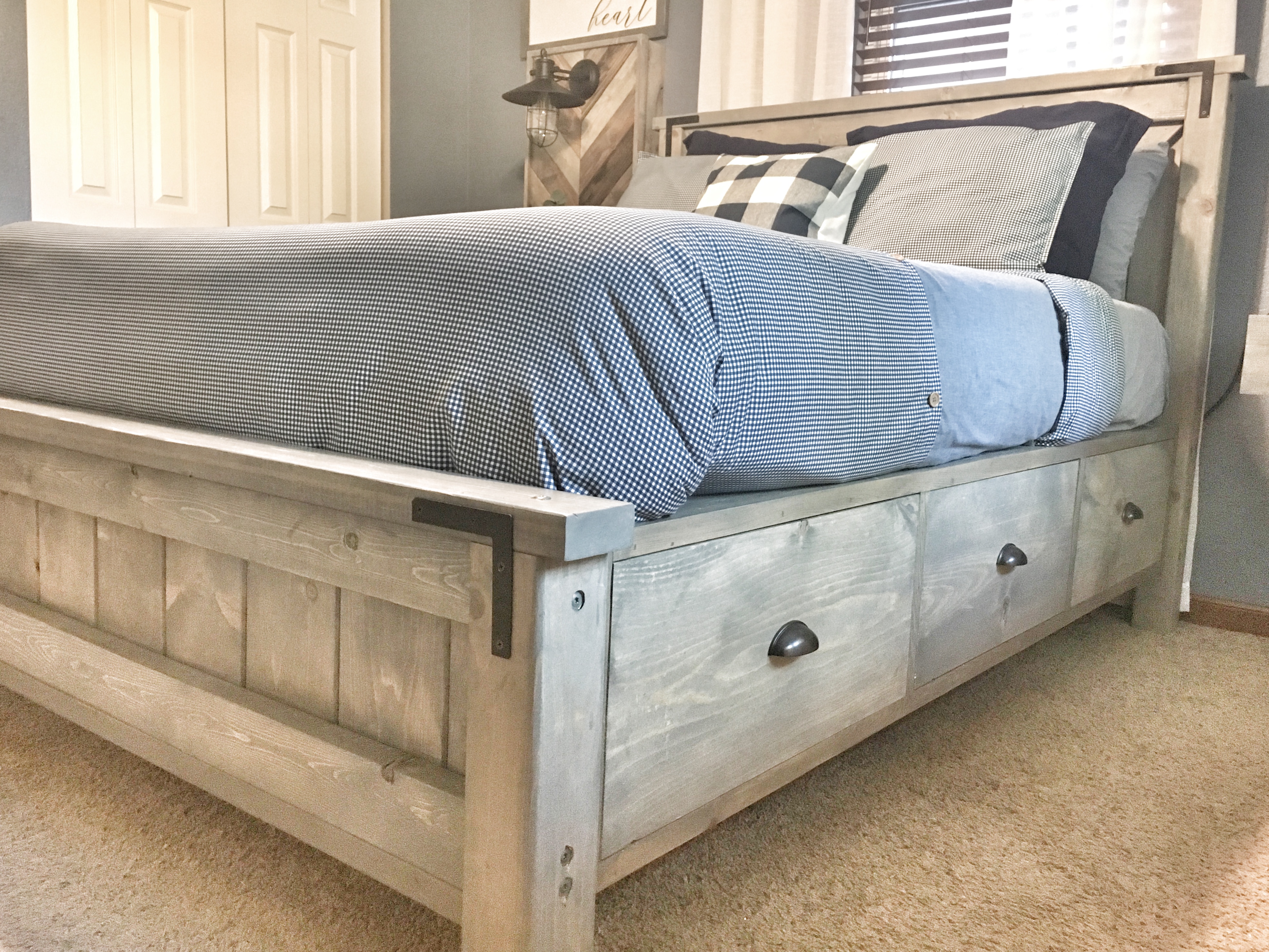 I'm also very excited to share part three of our master bedroom makeover, DIY floating nightstands! This may be my favorite one so far! Thanks for reading, God bless!
XOXO
ASHLEY DIANN
---
Products Used for this Project:
DISCLOSURE: This post contains affiliate links, which means I may receive a small commission from something purchased through the link. This is at no extra cost to you. All items are products that I have or would purchase for myself.